This post is also available in:

Português
Are you looking for what to do in Slovenia? Then you came to the right place. We have recently came back from a trip through the whole country and can't wait to share all the tips and information with you!
WHAT TO DO IN SLOVENIA INDEX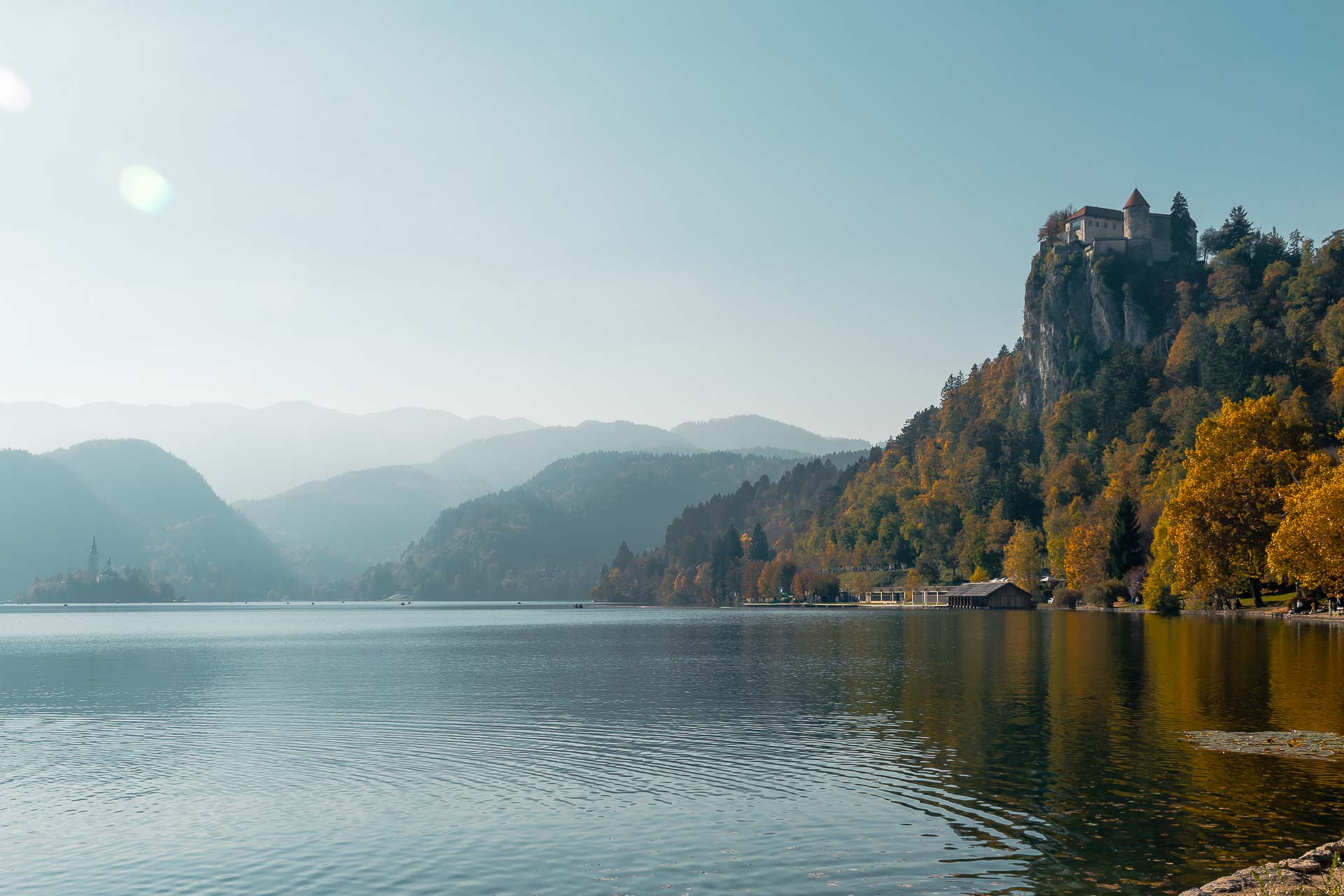 Our visit to Slovenia
Our travel to Slovenia was not the most conventional way. We visited Slovenia during our month bike trip, cycling from Italy to Slovenia. Up to then, we didn't really know much about this tiny European country. In fact, we could barely pronounce the name of its capital, Ljubljana – which, by the way, sounds like Liu-blee-ana as the "j" sounds like "ee". So, there was not much expectation about this trip.
We spent 20 days travelling from the west to the east, south to north of Slovenia, following an itinerary which was given to us by the I Feel Slovenia. We came back home completely in love with the country. Slovenia preserves an intact nature, the capital of Slovenia is a charming and lively city and the people are very hospitable. In general, their culture and absolutely everything fascinated us.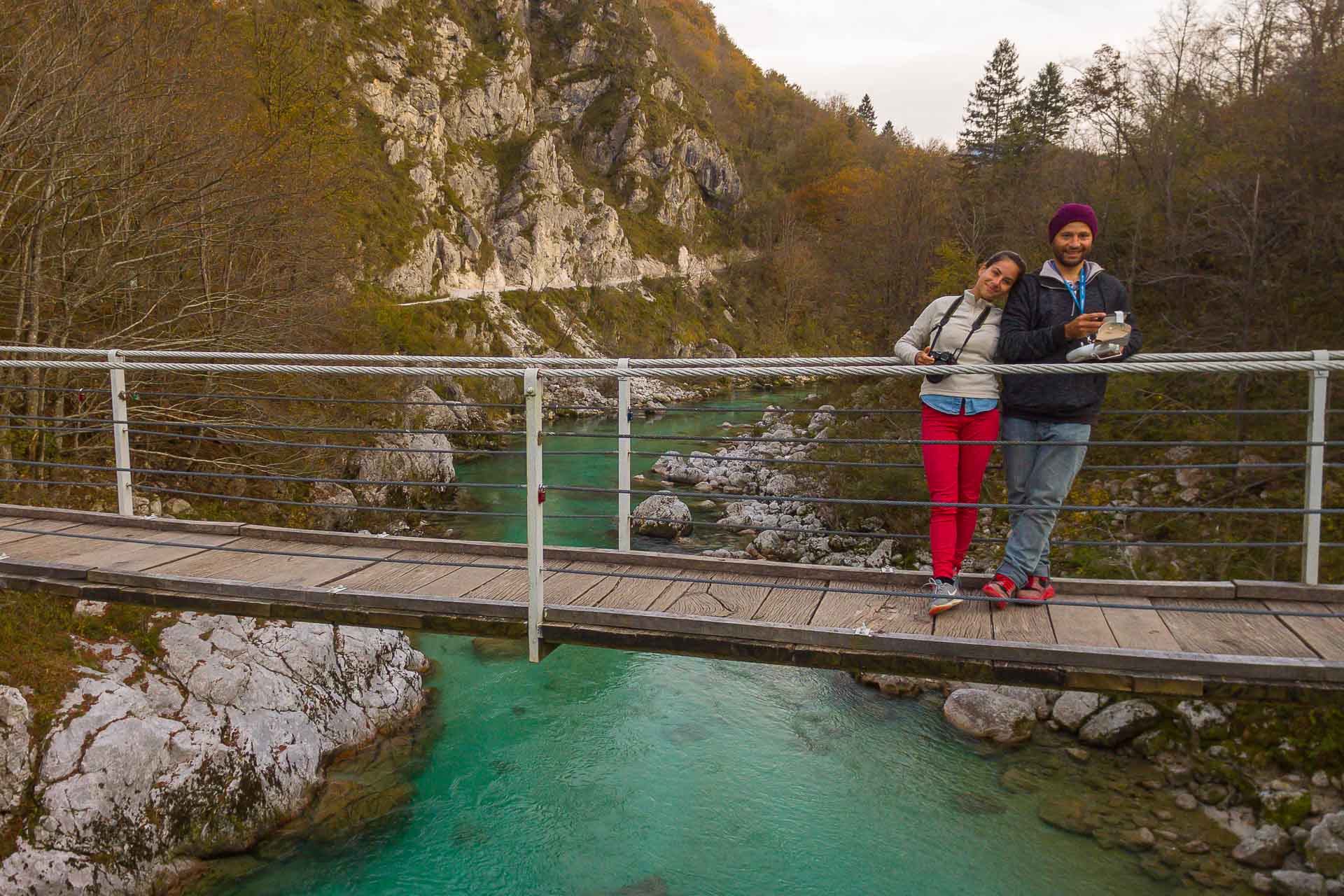 Slovenia has became one of our current favourite spot in the world, a position previously taken by Iran, Georgia, Thailand and most recently, Italy. In case you are planning a trip over there – and we couldn't be more excited for you! -, you are in the right place to get all the information, tips, our impressions and a full guide of what to do in Slovenia, including the best hostels in Slovenia and the best places to visit in Slovenia.
But first things first…
How to get around in Slovenia
Car rental in Slovenia
If you want to explore the country thoroughly, the best option is to rent a car. The main places to visit are in the middle of the forest and a car will give you more flexibility to explore the most beautiful places in Slovenia.
Day trips from Ljubljana
As the country isn't that big, it allows you to organise day trips leaving always from the same spot and see the best places in Slovenia in a day – most likely from the capital of Slovenia, Ljubljana. From there, you can easily arrange your visit to the tourist attractions, which shouldn't be more than two hours by bus. We really recommend the tour to Lake Bled and Bohinj.
Cycling in Slovenia
That was the mean of transport we chose to explore the country and we couldn't recommend it any better! Slovenia is rather prepared for cycle tourism, being full of cycleways, signs and drivers who respect cyclists. If you want to know more about this, we wrote a post exclusively about cycling in Slovenia.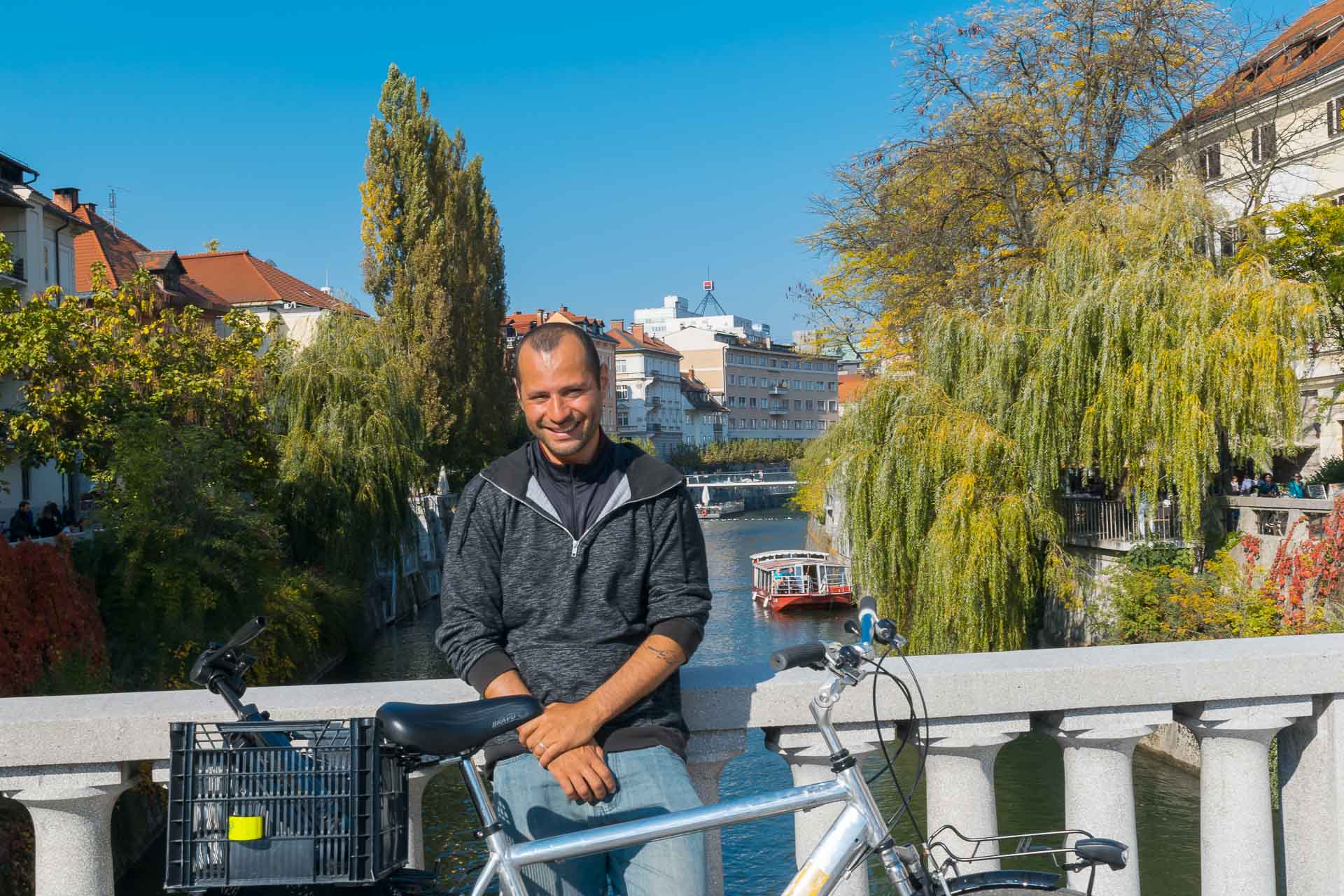 Public transport in Slovenia
Slovenia has a fairly good railway and bus system and if you plan to visit just the main attractions, you probably won't have any difficulties using the public transport. However, remember that some places are quite remote and will be hardly connected by train. If that's your way to go, this site will save your tons of time.
GOLDEN TIP – for adventurers: Perhaps a mix of bike and train might be a great option for you. You can get around from cities to cities by train, and explore the remote spots by bike! Enjoy the nature is one of the best things to do in Slovenia, and this way of travelling will help you very much to have a deeper contact with nature.
Don't travel without a travel insurance, especially if you are planning on doing a bike trip and other adventurous activities. We recommend using the World Nomads' insurance. They are one of the most reliable – and often the cheapest too – travel insurances on the market, and you can also buy it whilst travelling.
Nature in Slovenia
Slovenia was elected the most sustainable country in Europe. Its nature is well preserved and, for this reason, the best part of a trip around there is to enjoy the wild landscapes to do lots of trekking, walking, rafting, and adventure sports. Camping in Slovenia is actually amazing, because you can really feel the nature. We did quite a few wild camping in Slovenia and found some amazing spots! If you are thinking about bears, you are right. There are quite a few bears in Slovenia. Just stick to trekking paths and you won't have a problem though.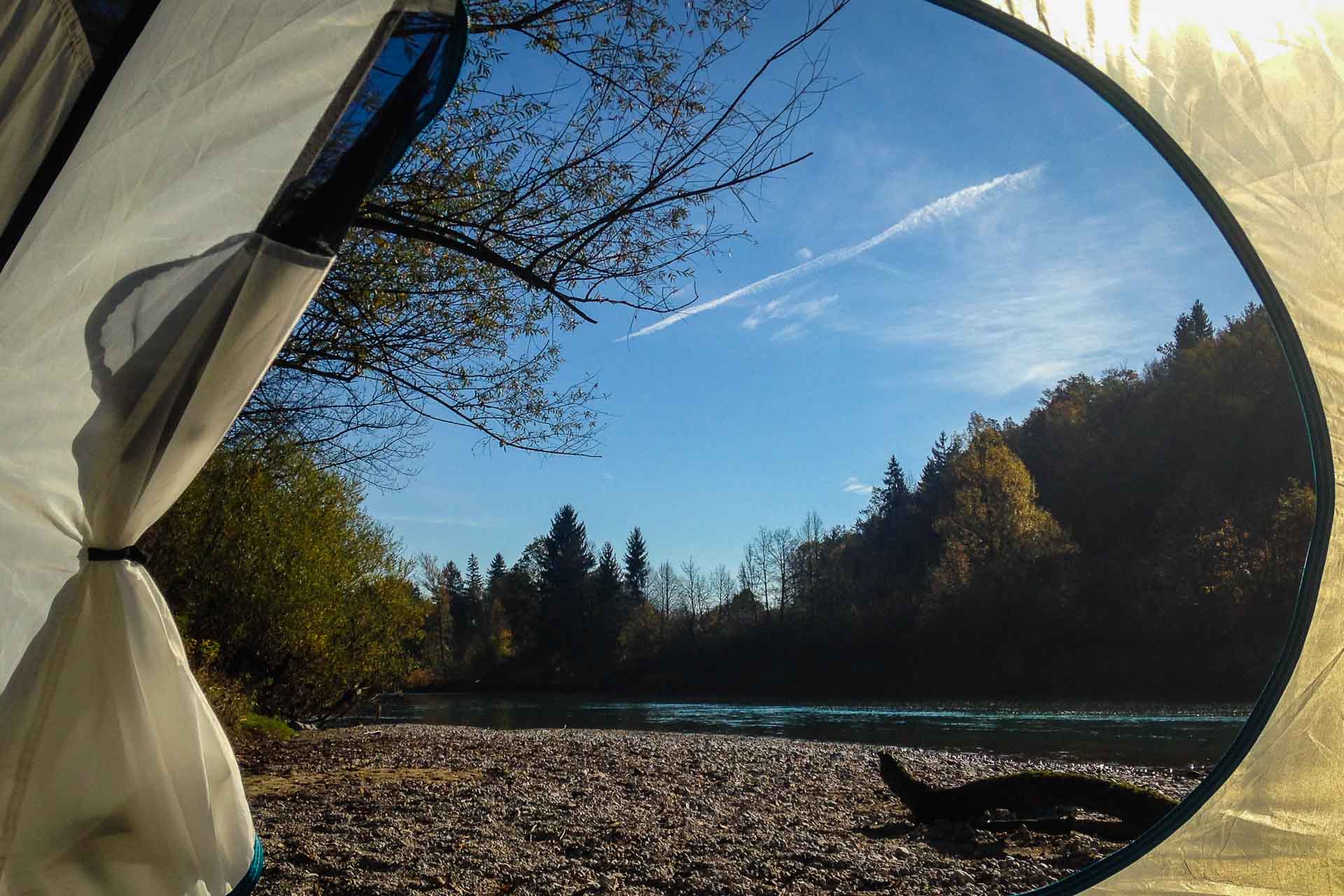 What to do in Slovenia
As small as Slovenia can be, the list of things to do in Slovenia is not that small. We prepared here for you all the attractions in Slovenia that must be in your itinerary so you will have plenty of information to organize your trip to Slovenia in the best way possible. So, without further ado, here is what to see in Slovenia.
Ljubljana, the capital of Slovenia
The capital of Slovenia is so incredibly awesome that we made a whole article about visiting Ljubljana in one day. The capital city of Slovenia is rather small – about 200 thousand inhabitants . Yet, it's still very lively and there are many charming bars and restaurants to enjoy by the Ljubljanca River.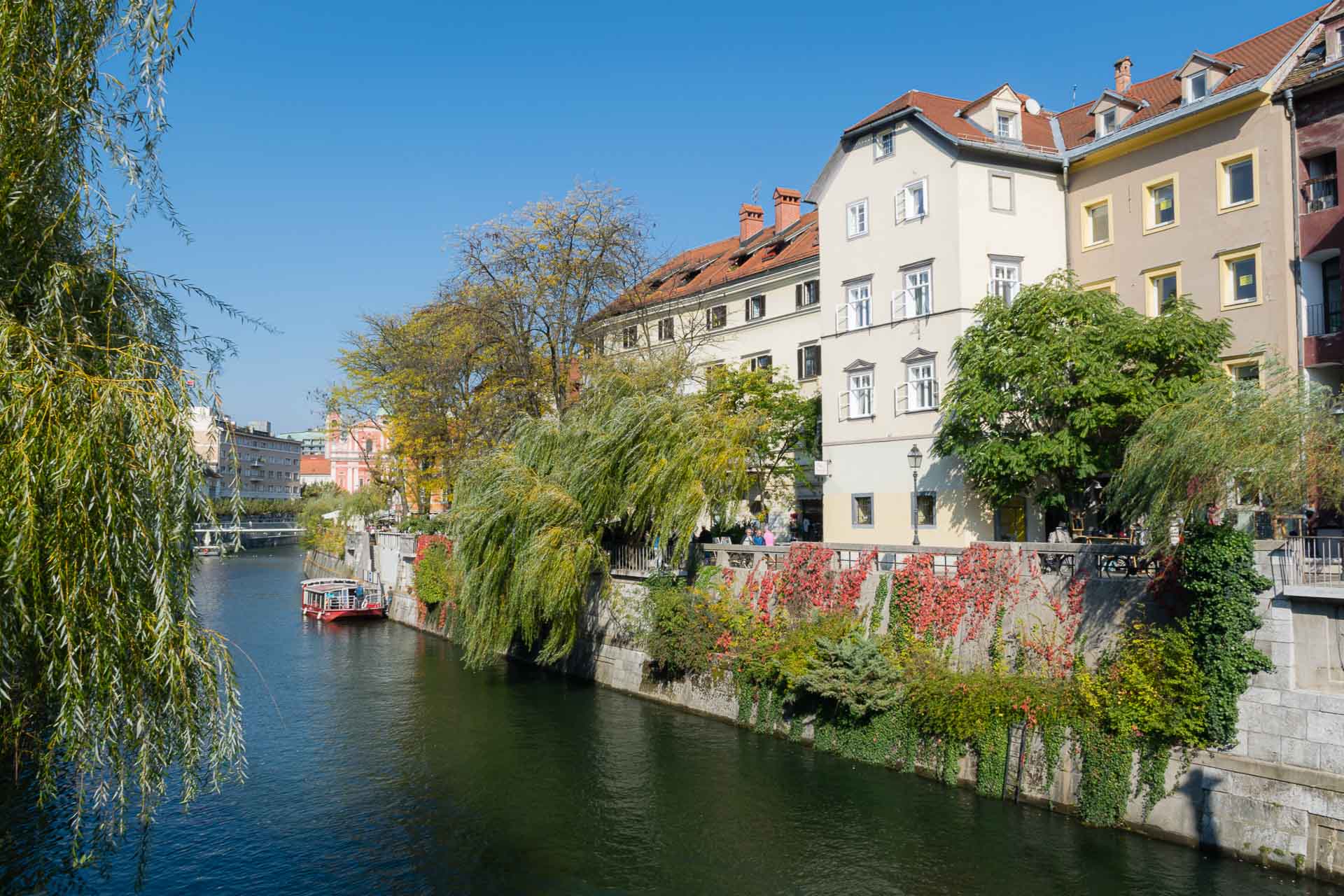 Another cool thing about the Ljubljana is that cars are not allowed in the city centre, which makes the experience of walking around the old town even more interesting.
Best time to visit Ljubljana
We visited Ljubljana during Autumn and could not help thinking of how nice it would be during the summer, considering the most bars have a beer garden and very chilled-out external areas. We have also heard of many activities and street markets taking place near Christmas time, which apparently is one of the best seasons to visit the city.
What to do in Ljubljana
Besides the historical city centre and the famous Ljubljana castle, another spot you cannot miss in Ljubljana is the alternative neighbourhood of Metelkova. This is a former military complex occupied by artists after the 1997 country's independence. We actually slept over there, at the Celica Hostel, a former prison turned into an interesting hostel. Unfortunately, the Celica was shut down by the government, who sold the building without previous notice. Hey, they won the case are still up and running!
Where to stay in Ljubljana
For other options of accommodation in Ljubljana, see here.
Explore Lake Bled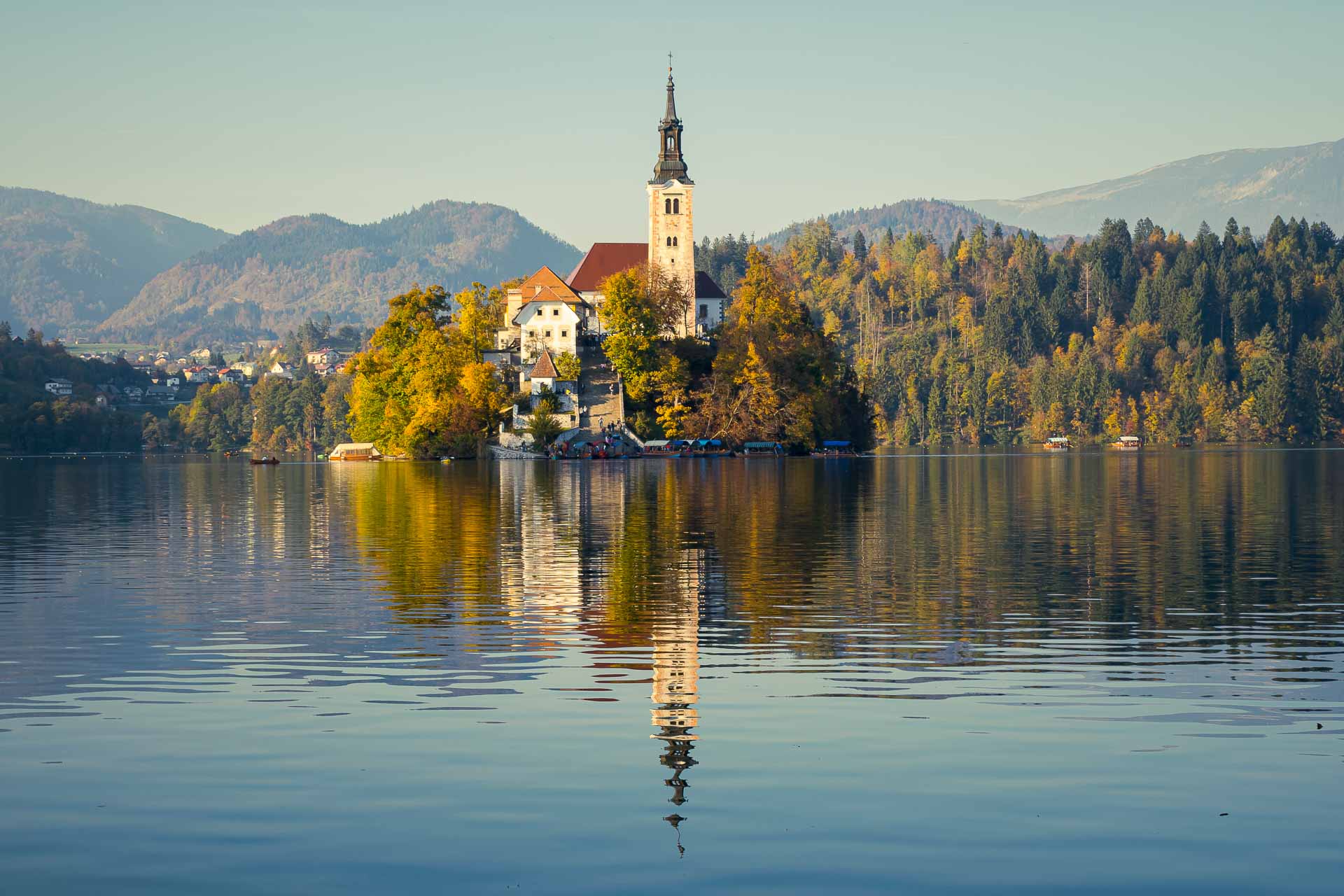 You might not have heard of Slovenia, but you surely have seen a picture of the Lake Bled before. This is the most visited place in the country – after the capital city – and for a reason. The lake and its scenic islet surrounded by the Julian Alps and with a medieval castle on top of a cliff, make up an indeed breath-taking picture. Lake Bled is absolutely a must-see in Slovenia.
Nonetheless, this region has a lot more to offer, such as a beautiful gorge and different trekking trails. In fact, we have a complete guide of things to do in Lake Bled.
Best time to visit Lake Bled
If you are looking for a good picture, than you have to visit Lake Bled at least four times a year. In Autumn, when we visited, you have the beautiful gradient colour of the trees from green to reddish. For this reason, Autumn is my favourite season of the year. But again, a picture of Lake Bled covered in snow is magnificent. Then, you have the vivid colours of the spring and and bright colours of summer. But if you are just there to enjoy, I would go during Spring, because you can enjoy water activities around without being so cold and avoid the crowd of the summer.
Things to do in Lake Bled
Where to stay in Lake Bled
Have a look here for other options of accommodation in Lake Bled.
Visit Lake Bohinj in Slovenia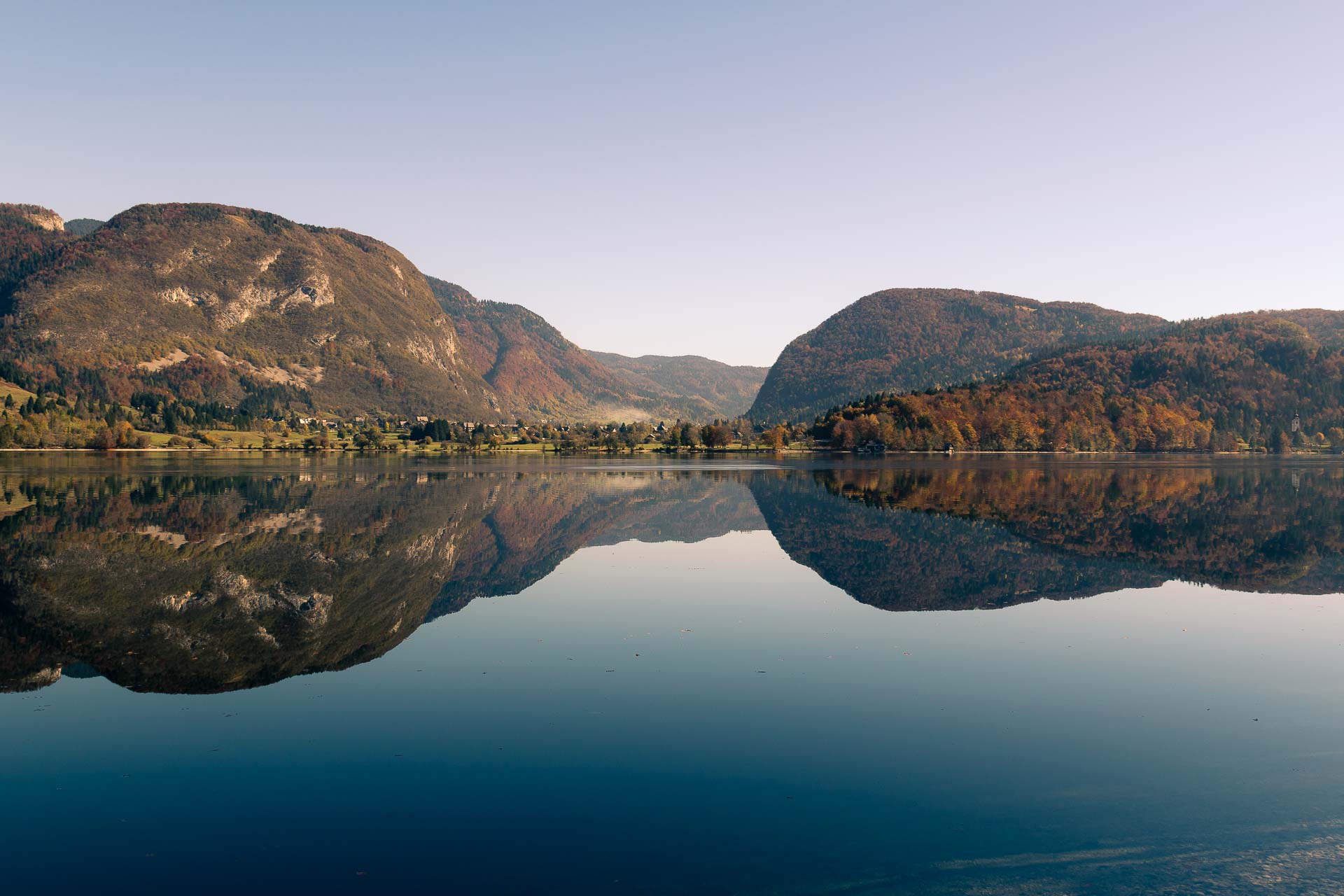 At no more than 30km away from Bled, Bohinj is another extremely beautiful lake, albeit less visited by tourists. We had one of the most remarkable views of our lives in Lake Bohinj, when the water of the lake, perfectly standing still, turned into a gigantic mirror, doubling the whole landscape around us.
Bohinj is a popular destination amongst Slovenians, who go there to practice water and adventure sports. Furthermore, there is where you will find the most famous waterfall of the country, the Savica Waterfall at the Triglav National Park.
Best time to visit Bohinj Lake
Here, it is not different than Bled, if you like photography. Otherwise, I would visit during the summer because of the water activities. It will be crowded too, but not as much as Lake Bled.
Things to do in Lake Bohinj, Slovenia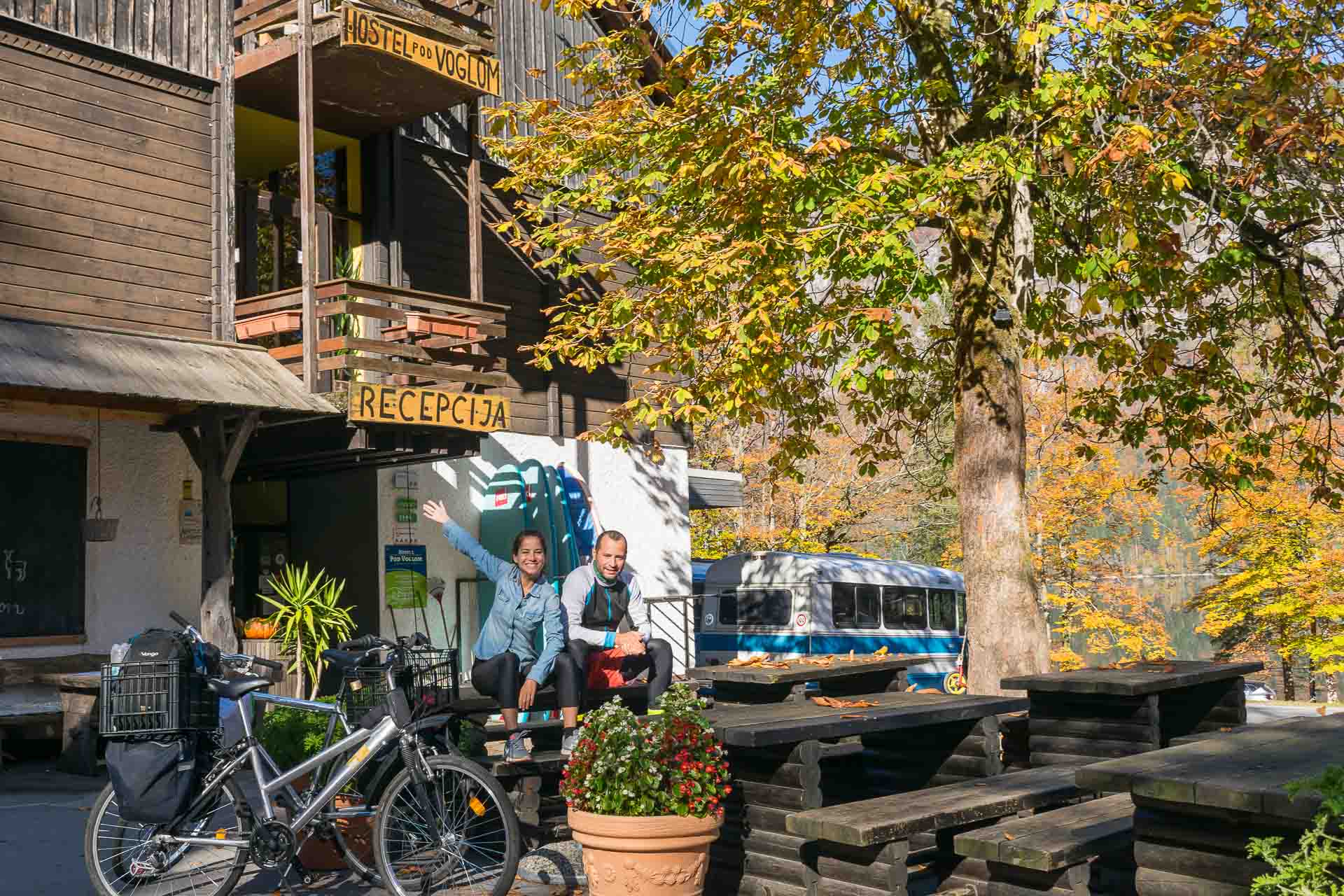 Where to stay in Bohinj
When we were in the Lake Bohinj, we stayed at the Pod Voglom Hostel and absolutely recommend the place. The whole team is very friendly and the restaurant offers delicious home-made food. You will not just sleep by the lake, but you will also have a variety of activities to choose from them, such as renting a kayak, a bike or a canoe, do paragliding and much more.
See other options of accommodation in Bohinj here.
We need to stay connected all the time because of the nature of our work. If you also want to have internet at all time without making contracts everywhere,
look at Travelers Wifi
, a device that you can share with up to 8 people! We made a
whole review here
.
Visit the cities in Slovenia of Kobarid, Tolmin and the River Socca Valley
The region of Tolmin and Kobarid is where the River Socca Valley begin and definitely one of the most impressive places we have ever seen. The nature of this place is intact and the colour of the River Socca is unbelievably gorgeous.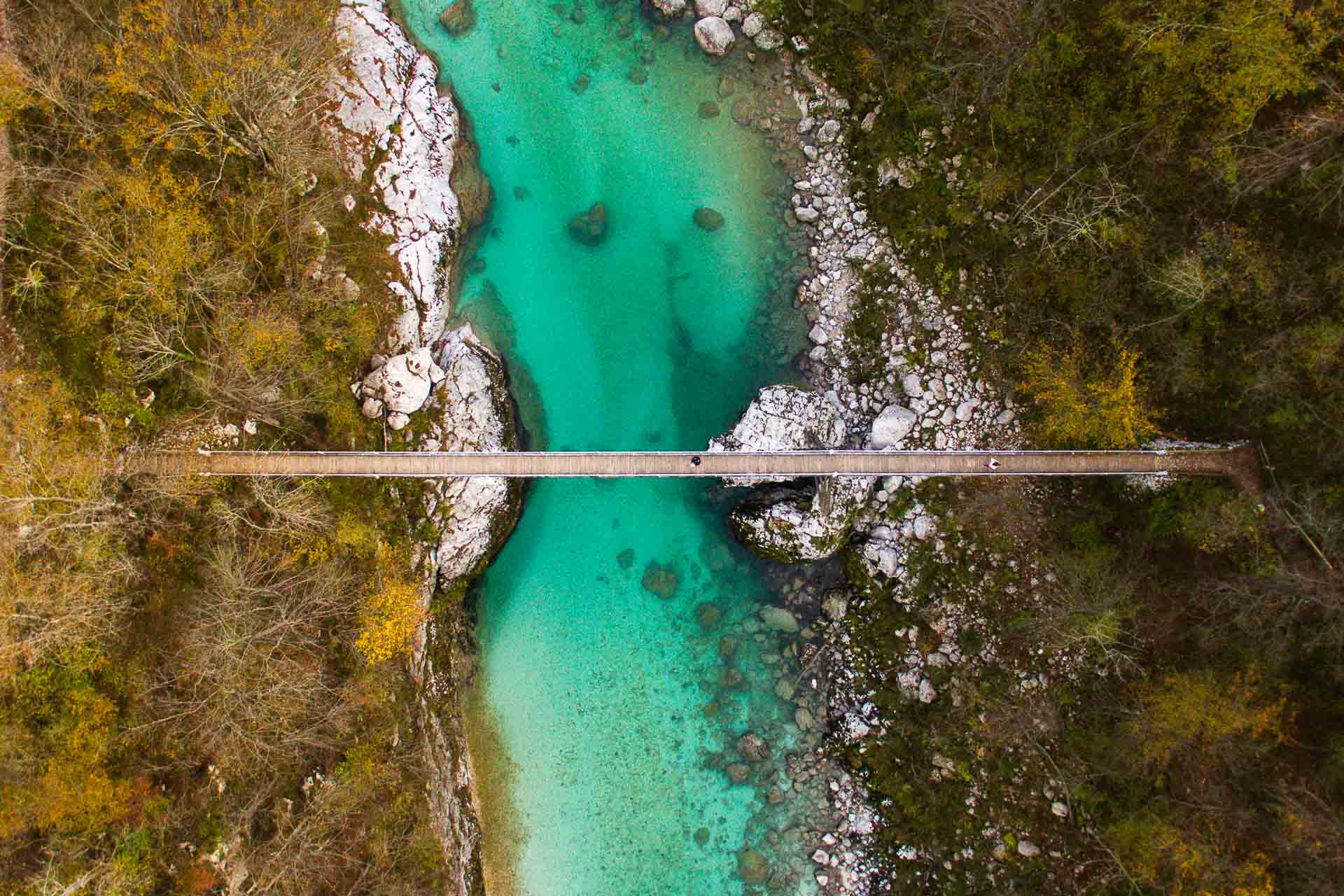 Best time to visit Tolmin and Kobarid
Suring Autumn, the colours are unbelievable, mostly because the region is surrounded by nature. However, it is also colder than most of the other regions as well. I would avoid coming here during winter and end of Autumn.
Things to do in Tolmin and Kobarid
Where to stay in Tolmin and Kobarid
In Kobarid, we stayed at one of the best places in Slovenia, the Kamp Koren. It is very cozy, charming and comfortable and we can't recommend it more. If you want to look at other options, have a look here.
Visit Maribor and Ptuj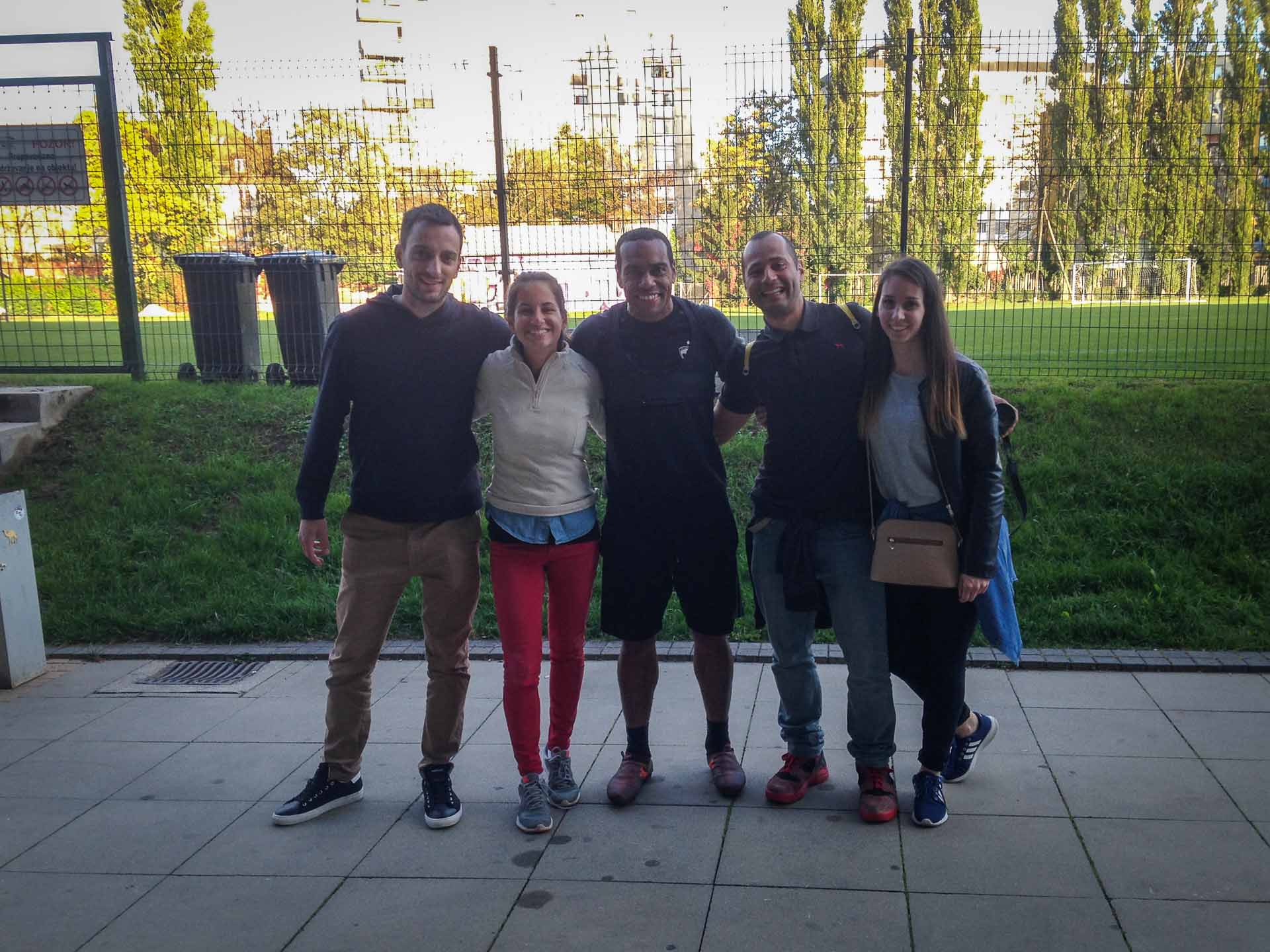 The truth is that we don't really see much sense in travelling all the way to the other side of the country just to see Maribor. The city is nice, but there isn't so much to see or do. Maribor is a smaller version of Ljubljana, but less interesting and attractive.
We must admit though that even if the city itself didn't really impressed us, we had a great time over there. We met with two locals, Alen and Sandra, who showed us around and told us a bit of the history of Maribor through a local perspective.
One of the highlights of our stay in Maribor was meeting with the captain of the football team, Marcos Tavares. The Maribor FC is the best football club of the country and Marcos Tavares, a Brazilian living in there for many years, is adored by the locals.
What to do in Maribor
Where to stay in Maribor
See other options here to stay in Maribor. If you want to sleep in Ptuj, look at these options.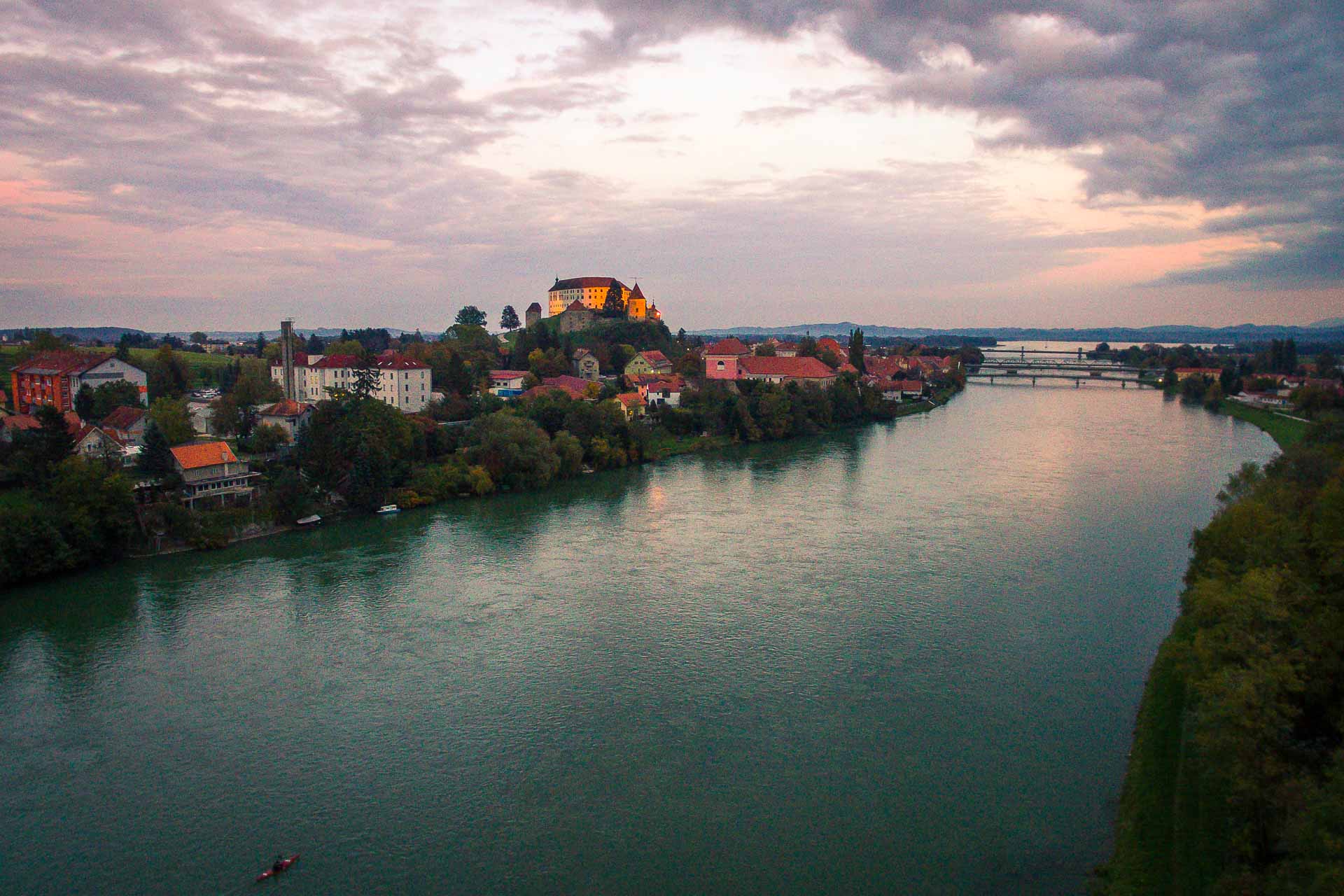 Brda, the Tuscany of Slovenia
Known as the Tuscany of Slovenia, Brda is the region where most of the local wines are produced in the country.
We almost didn't go there, as it wasn't on the itinerary given by the Board of Tourism and we have never heard about this place. Thankfully, we changed plans a day before returning to Italy and headed to Brda. The region is stunning, full of hills, small villages and vineyards. The landscape does remind a lot of Tuscany, just a bit smaller though.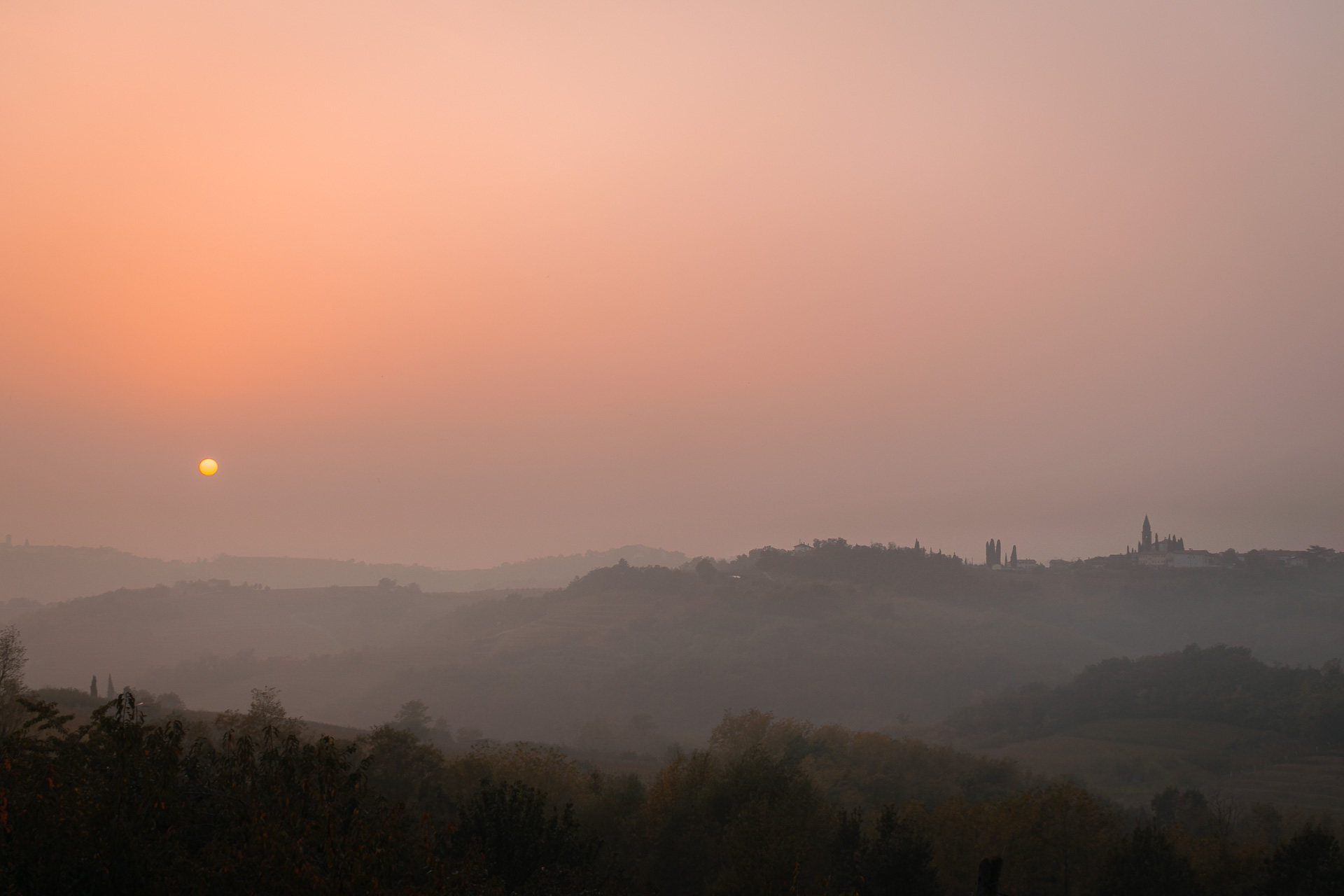 The best thing of Brda is doing wine tasting, which is slightly different than the normal. The wine tasting happens at the house of the producer, in a very informal gathering where he tells you the stories and details of the production process. It's a quite intimate visit which, besides the fun, allows you to experience the best of the Slovenian hospitality. We did the wine tasting with Thomas from Princic and it was amazing. Find out more about Brda and wine tasting in this article we wrote.
Where to stay in Brda
In Brda, we stayed at the Vila Kozana hotel, one of the best of the region. The rooms are big and comfortable and offer incredible views to the hills. As the hotel has many glasses, you can have a great view of almost the whole region of Brda.
As Goriska Brda is a region, you can stay in many cities. Vila Kozana, for instance, is in Dobrovo, which is quite charming. But have a look at all other options here.
Visit the coast of Slovenia – Izola, Piran and Koper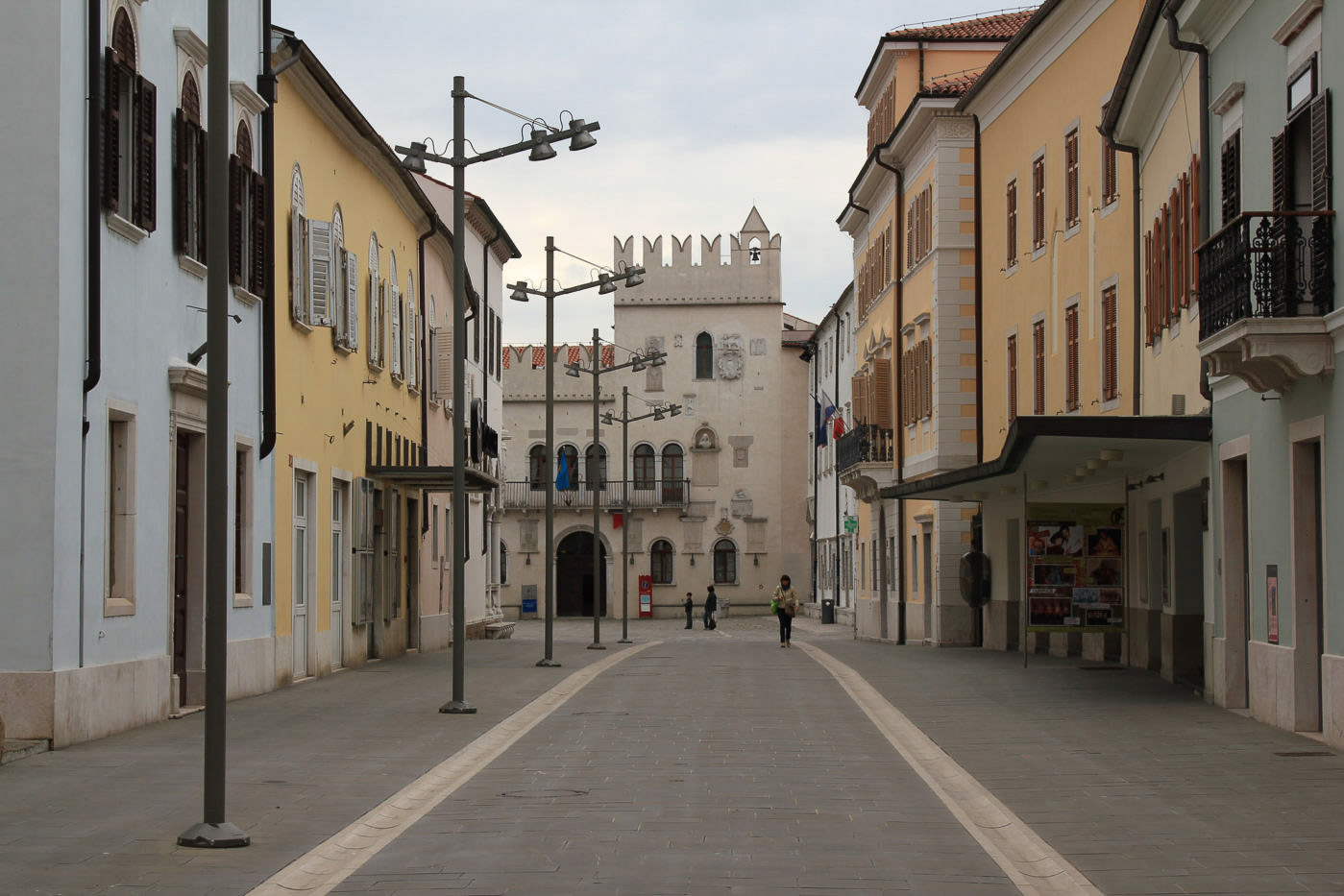 Slovenia has a small coast of about 40km on the Adriatic Sea. Although small, it is beautiful and worth your visit.
We were there for just one afternoon as we were behind our schedule and had to carry on with the bike trip. Nevertheless, the impression we had was more than positive. The city of Koper, for instance, has its city-centre quite preserved and partially walled, with medieval constructions rather interesting. On the other hand, the newest part of the town is modern, with cycleways everywhere and large and well-lit promenades for a nice sea stroll.
Unfortunately, we had to skip Izola and Piran, the other two cities of this region which we heard really well about it. Well, there it is another good excuse to go back.
What to do in the coast of Slovenia
Where to stay in the coast of Slovenia
In Koper, we stayed a night at the Hostel Museum, a great place which feels like home and we definitely recommend. Our staying over there was quite particular as the owner didn't charge us for the night without asking anything in return, just because we were desperate as it was pouring down outside. We described this moment as keeping faith in the goodness of humanity, which you can read into details over here.
Caves in Slovenia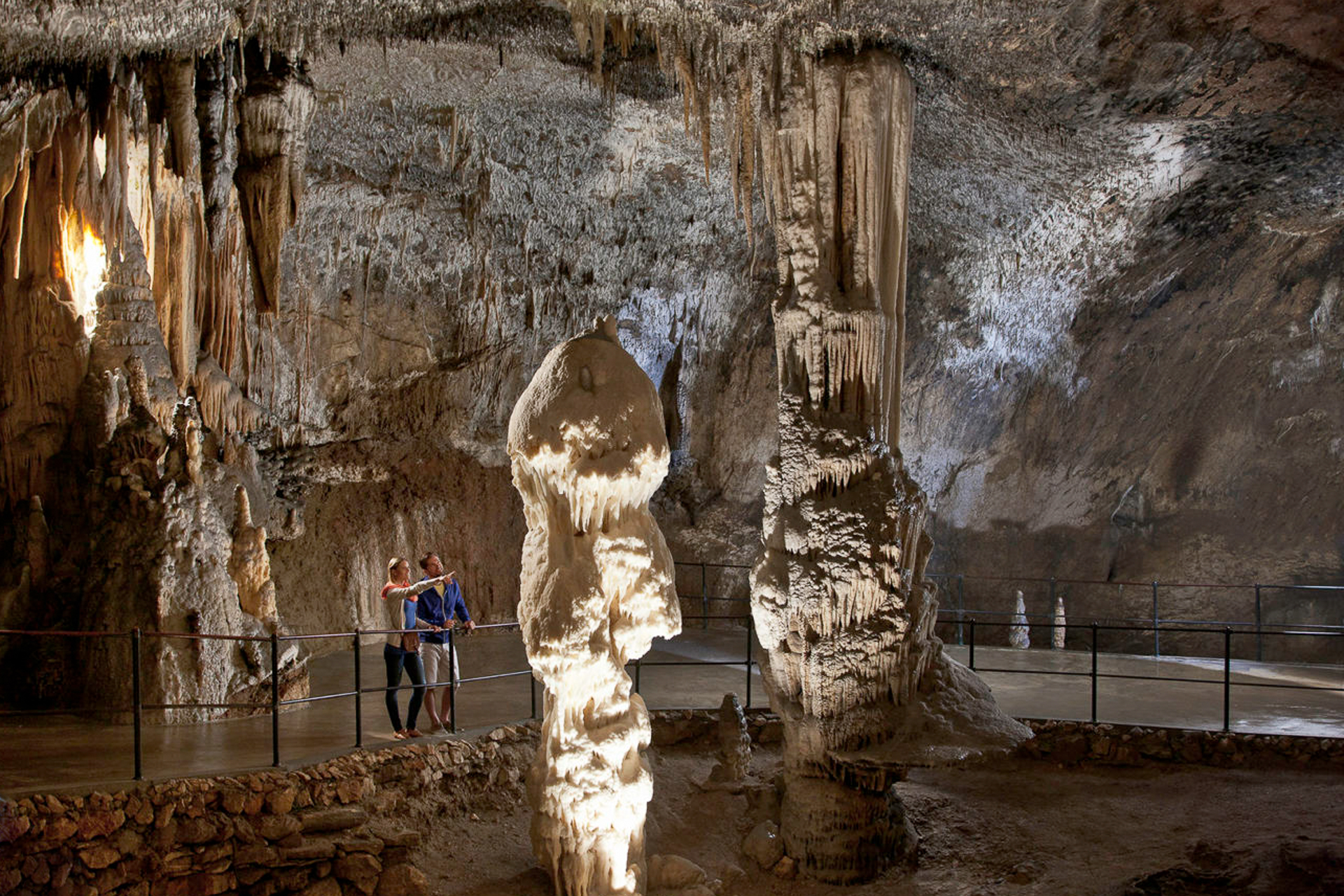 Slovenia is the European country with the most amount of caves! Amongst the many options of caves in Slovenia to visit, there are two which you should definitely not miss on your visit to the country: the Postojna Cave and the Skocjan Cave.
Those two Slovenian caves are huge and out-of-this-world of beautiful. We have visited some caves before, such as the Ali-Sadr in Iran and the Cango Cave in South Africa, but nothing compares with what we felt at these caves in Slovenia. The Postojna Cave, for instance, is so big that part of the visit is by train! On the other hand, the Skocjan Cave is incredible because there is a gorgeous river going through it, making a canyon where you cross many times over bridges built on top of it.
Visit the Predjama Castel, the rock castle of Slovenia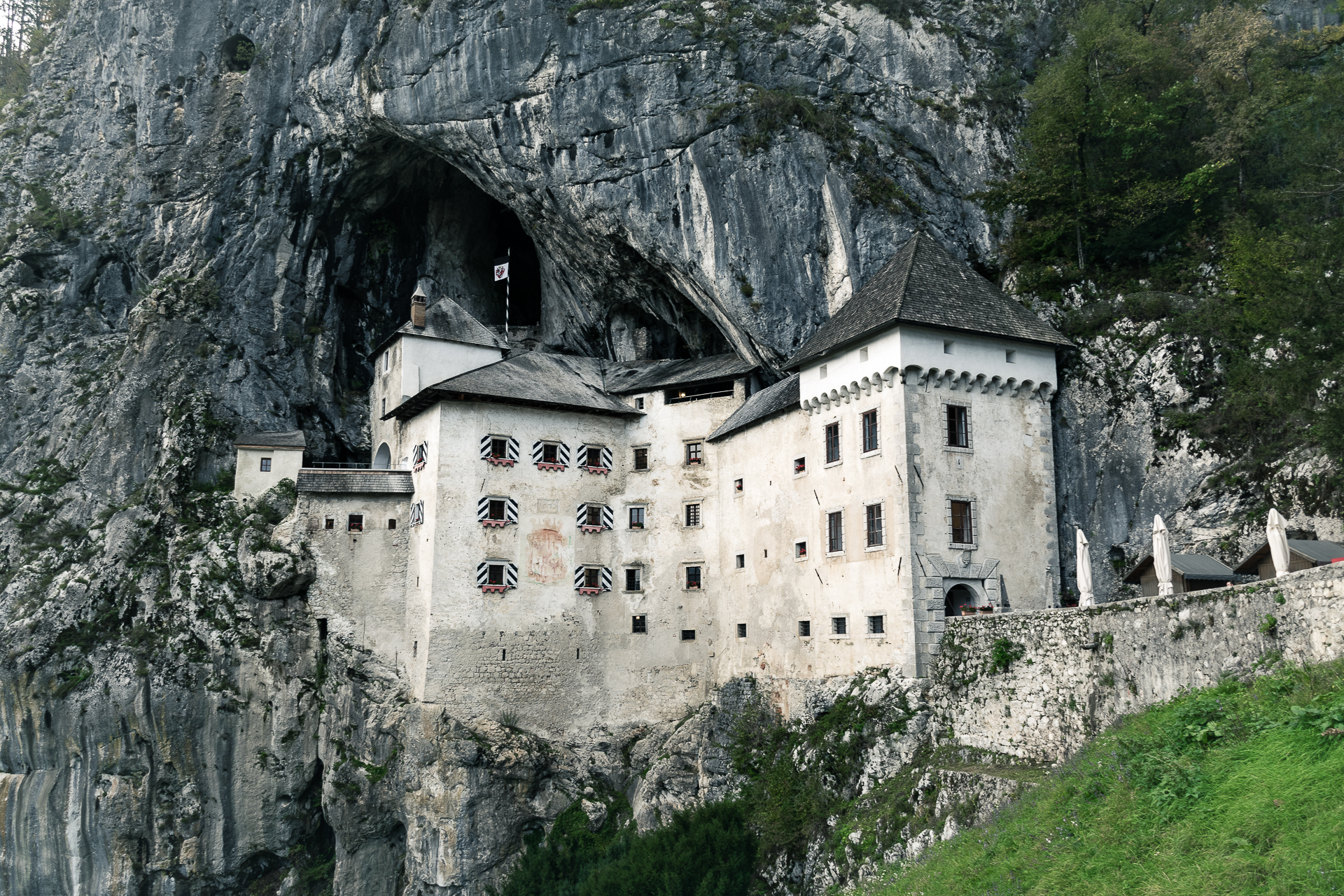 Just 9 kilometres away from the Postojna Cave, is one of the most interesting castles in Slovenia. It is definitely one of the most impressive castle we have ever seen. The Predjama Castle was built on the XIII century within a mountain.
Although its whole design wasn't meant for comfort, clearly notable once you are there, it was one of the most strategic and safe places during Medieval Europe. We absolutely recommend the tour as it is interactive and very well-explained. The story behind the castle is fantastic. We go into further details in this article about Postojna Cave and Predjama Castle!
How long to stay in Slovenia
I honestly see two good options here. You can go for 7 days, where you will see a lot of the country as well as relax and not be in a rush all the time. Or, the best option here, go for a 10-day itinerary in Slovenia, where you will see a lot of the country as well as the off-the-beaten paths too. You can do a three or four days in Slovenia as well, but then I would recommend staying in Ljubljana only and make day tours from there.
Slovenia itinerary 7 days
Day 01: Arrive in Ljubljana
Day 02: Ljubljana
Day 03: Lake Bled and stay the night
Day 04: Day trip to Lake Bohinj and Savica waterfall
Day 05: Morning at Soteska Vintgar and back to Ljubljana
Day 06: Day trip to Postojna Cave and Predjama Castle
Day 07:  Return
Slovenia itinerary 10 days
Day 01: Arrive in Ljubljana
Day 02: Ljubljana
Day 03: Lake Bled and stay the night
Day 04: Day trip to Lake Bohinj and Savica waterfall
Day 05: Morning at Soteska Vintgar and go to Kobarid
Day 06: Kobarid
Day 07:  Kobarid
Day 08:  Go to Postojna Cave and Predjama Castle (sleep in Postojna)
Day 09:  Go to Skocjan Cave in the morning and afternoon in Koper
Day 10:  Koper in the morning and return
---
This article was originally written on July 3rd 2018 and updated on August 24th 2022