This post is also available in:

Português
After travel by bike from Italy to Slovenia as well as crossing the whole Italian country on a bike trip, many people ask us how to organise a cycle travel. If you follow us on social media (facebook and Instagram), you know we are no professional sports people. In fact, this tour cycling we did from Italy to Slovenia, which we cycled more than 1000 km over a month and half, was the first time Fernanda went on road cycling holidays. Up until then, she had never thought of a bike adventure, particularly an European bike tour.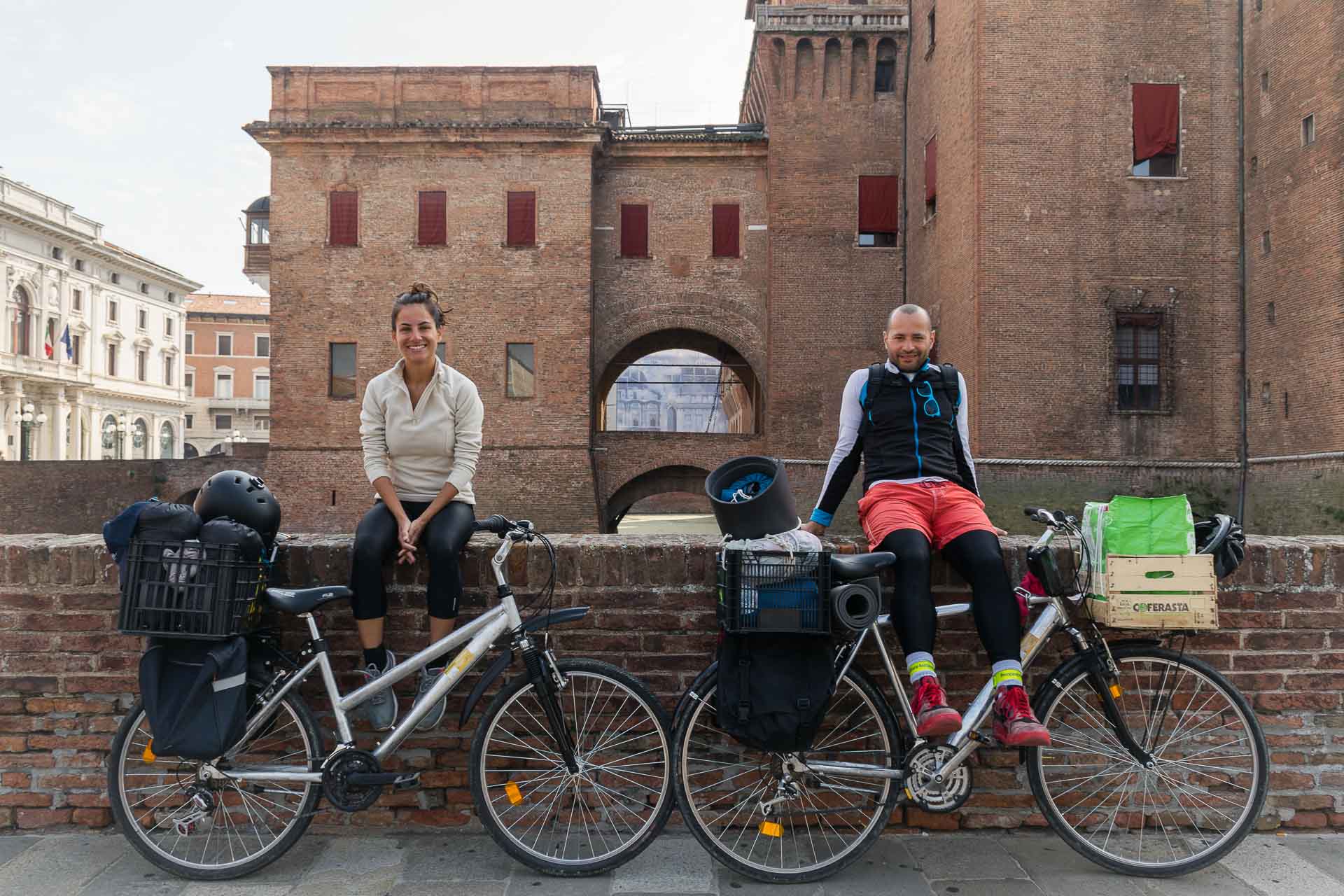 The greatest result of this challenge is to prove anyone is capable to go on a bike tour. Every person has its own pace and limitations, surely, but if you enjoy cycling trips, fear and apprehension should not stop you from trying it. A large road bike trip is not just possible for everyone, but a wonderful and unique way to visit places, meet people, deep interact with nature and get fit.
We liked this experience so much that we decided to do a bike trip at lease once per year. We are planning to cycle along the Danube River, from Germany to Ukraine. If you have any tips about this – or any at all as a matter of fact – please do comment below. Who knows we might go on a bike tour!
*Don't miss the videos from this bike trip on our Youtube Channel! Don't forget to subscribe and to let us know what you think of them. 
What's necessary for a road bike trip?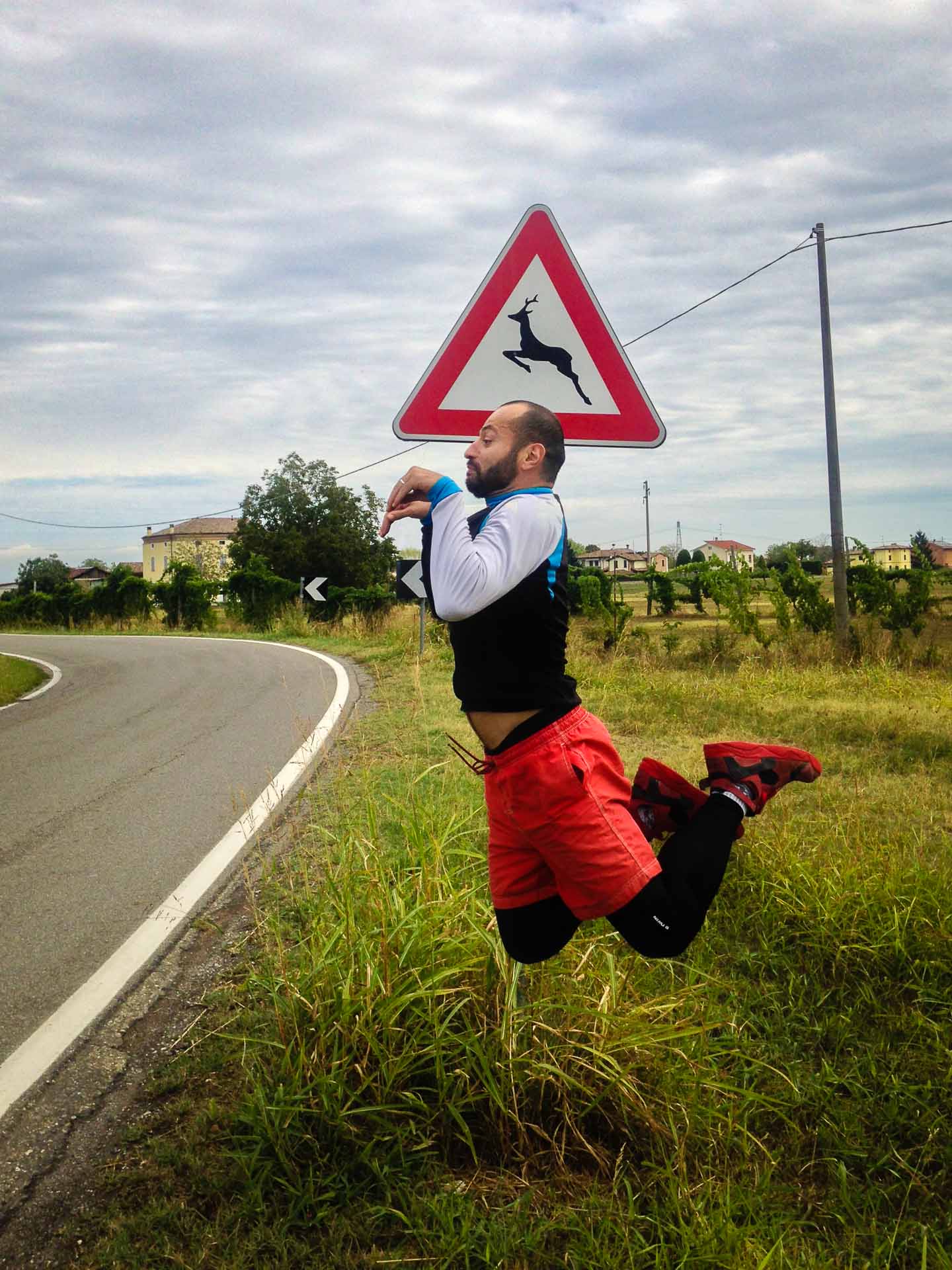 Improve your physical resistance and prepare your mind are the most important advices we can give. Unfortunately, we had very little time to train our bodies. Two weeks before our departure, we start jogging at the park every day as well as doing some abs, play football and practice some sports. It was two hours training plus a half-hour of meditation a day to control our anxiety.
It is also important to train with the bikes too. But, in our case, as the bikes were recycled – more on that bellow – we only received the bikes last minute. So, we didn't have much time to practice with them. But we manage to cycle to the neighbour town and back just to have an idea of our physical limitations, average speed as well as get our arses comfortable, literally.
Train as much as you can with the bikes before the trip – but remember to rest completely the day before to not wear out your muscles on the first day.
How many kilometres to cycle a day on your travel by bike?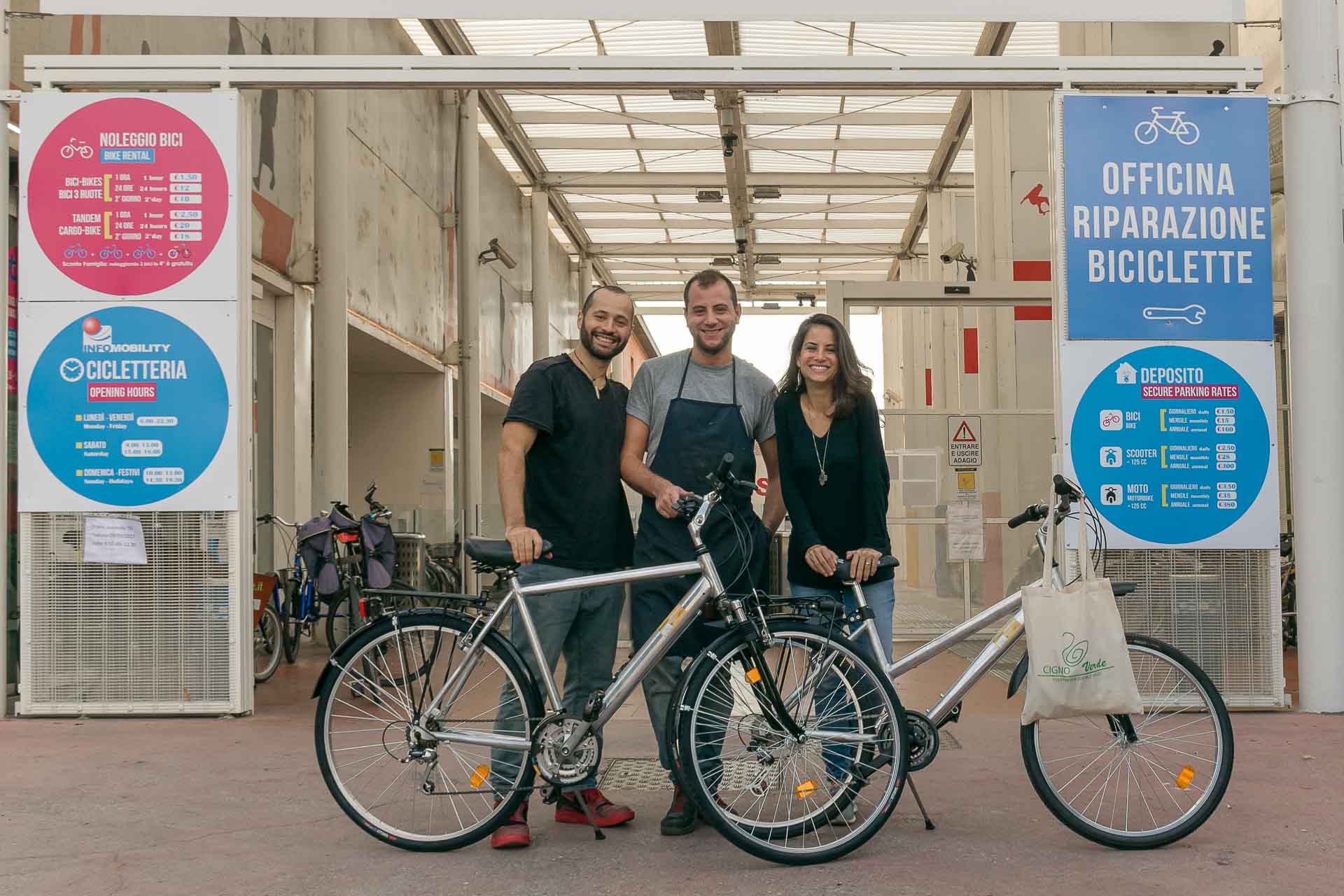 A travel by bike is particular to each one, so how many kilometres to do each day depends on each person. We did an average of 70km a day, more or less. It might seem little, but we didn't have any intent of being fast. We enjoyed every step of the journey, appreciating nature, interacting with locals and take the best of the experience. Moreover, we had to work during the bike trip as well, both for Monday Feelings and for our clients. We couldn't be cycling all day long only.
The average kilometres a day we did, for the kind of trip we did, was perfect. But the kilometres you will cycle in your trip will depend exclusively on you.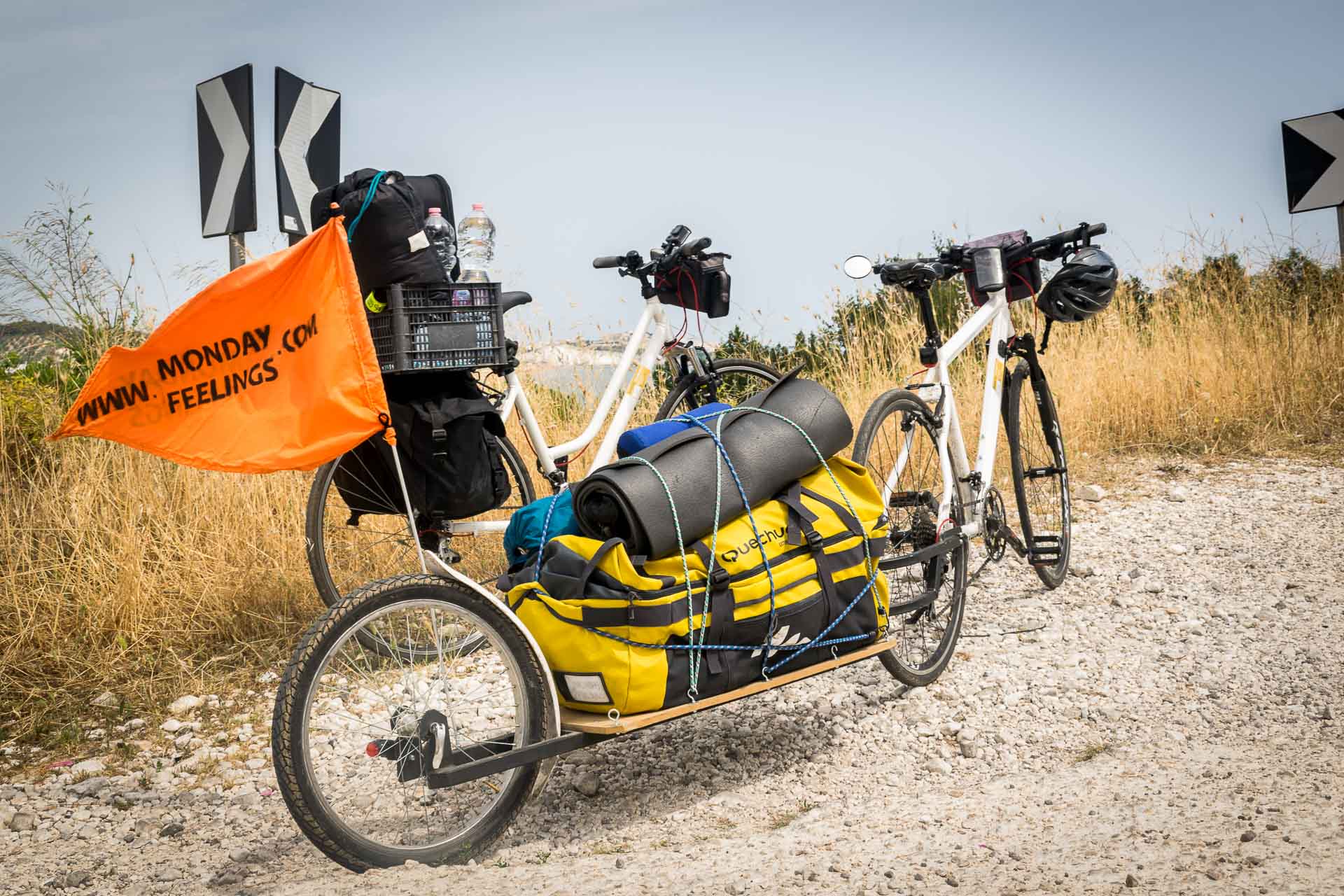 PRO TIP: If you are planning your cycling trip, we advise you to add two or three days more in the end, like a 10% margin of error. During a bike tour holiday, it is hard to keep faith to the itinerary for the whole month. There will be raining days, or days you feel more tired than others, your knee might hurt or other things. In all, two days will allow you to reschedule your route if anything happens. It worked really well for us!
Bike tour – which bicycle to choose
During our first cycle tour, we used a mountain bike. That was because Slovenia has many bike trek routes. On the second trip, however, when we cycled through the Via Francigena, one of the bike tours in Italy, as most of the way was paved, we chose a hybrid bike. The bike tyres were thinner and the bike had lighter material so we could cycle faster. In the end, which bike to take depends on your route. But if you are unsure, go for a hybrid bike.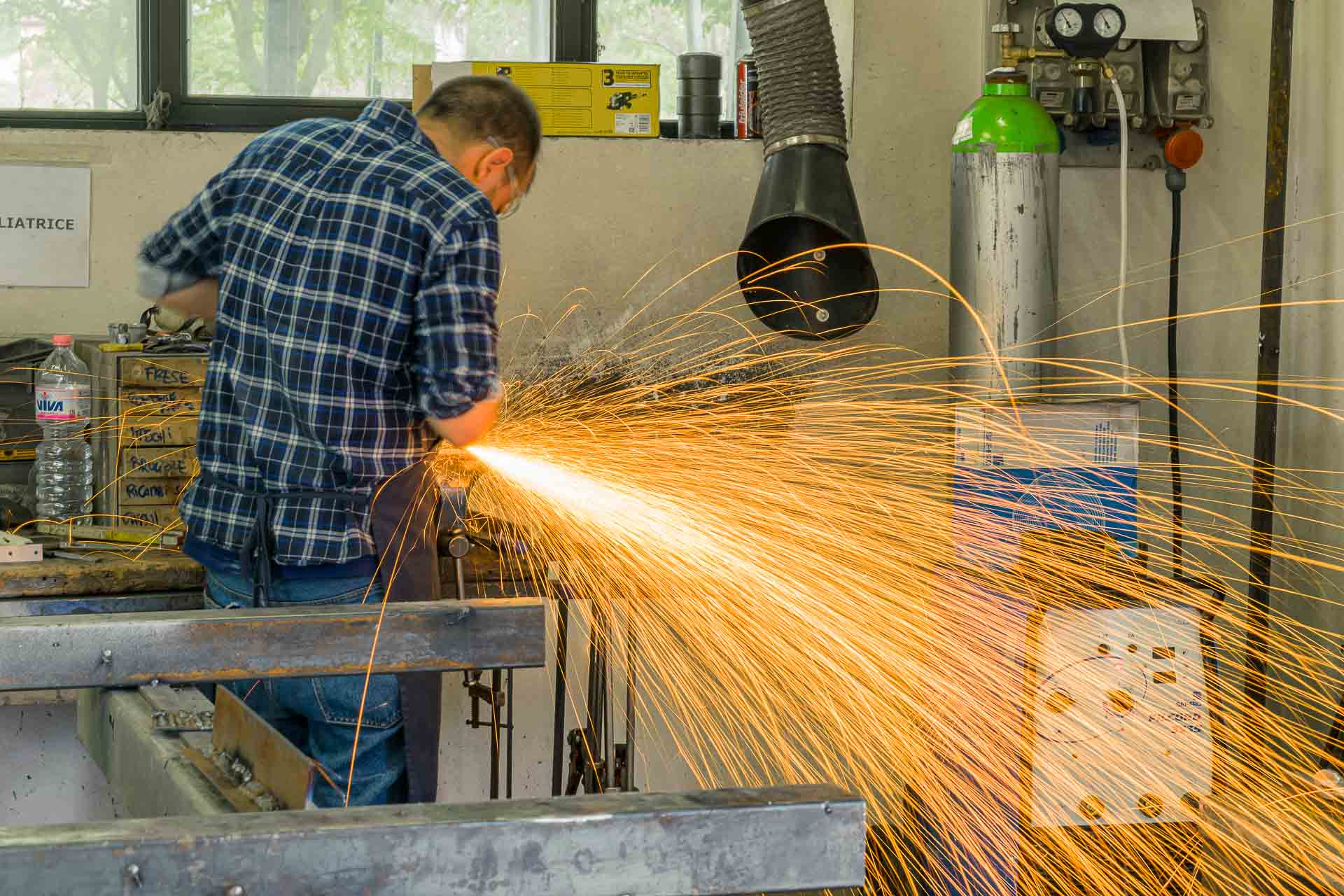 Our bikes were not professional bikes or from professional brands either. Actually, there were of no brand at all! We partnered up with a social cooperative in Parma, the Cigno Verde, whom has a bike shop and a project of collecting abandoned bikes and refurbish them, re-using its parts and making new bikes out of them. The project is called Recycle – great name!
Therefore, our bikes weren't the best ones, neither the fastest ones, but they were just perfect for us. They were made through a project we saw and believe. In fact, we helped in the making as well. During our second travel by bike through Italy, we even made the bike trailer from the scratch. It was awesome!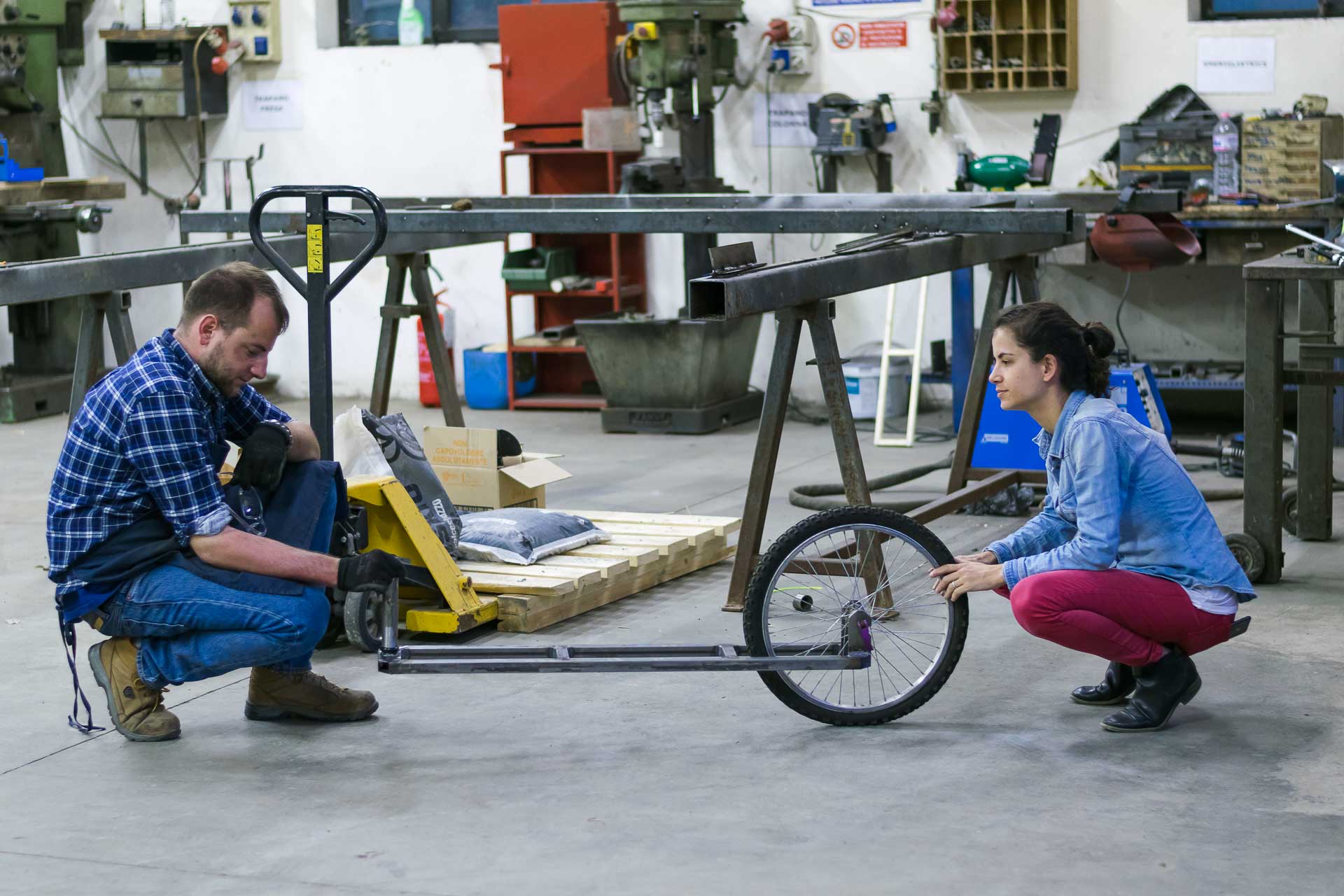 What to take with you on your bike trip
Basically, when doing a bicycle tour, take the minimum necessary. The less you bring, the better you will feel. So, let's revise what's necessary.
Clothes for a cycling trip
A spare shirt and shorts for cycling. We recommend cycling clothes, particularly the shorts or trousers that has a foam protection.
Two shirts for when not cycling – it's not nice to walk around a town looking like you have just come out of the gym, right?
One shorts and a trouser
a sneakers
flip-flops
sun glasses
Bike accessories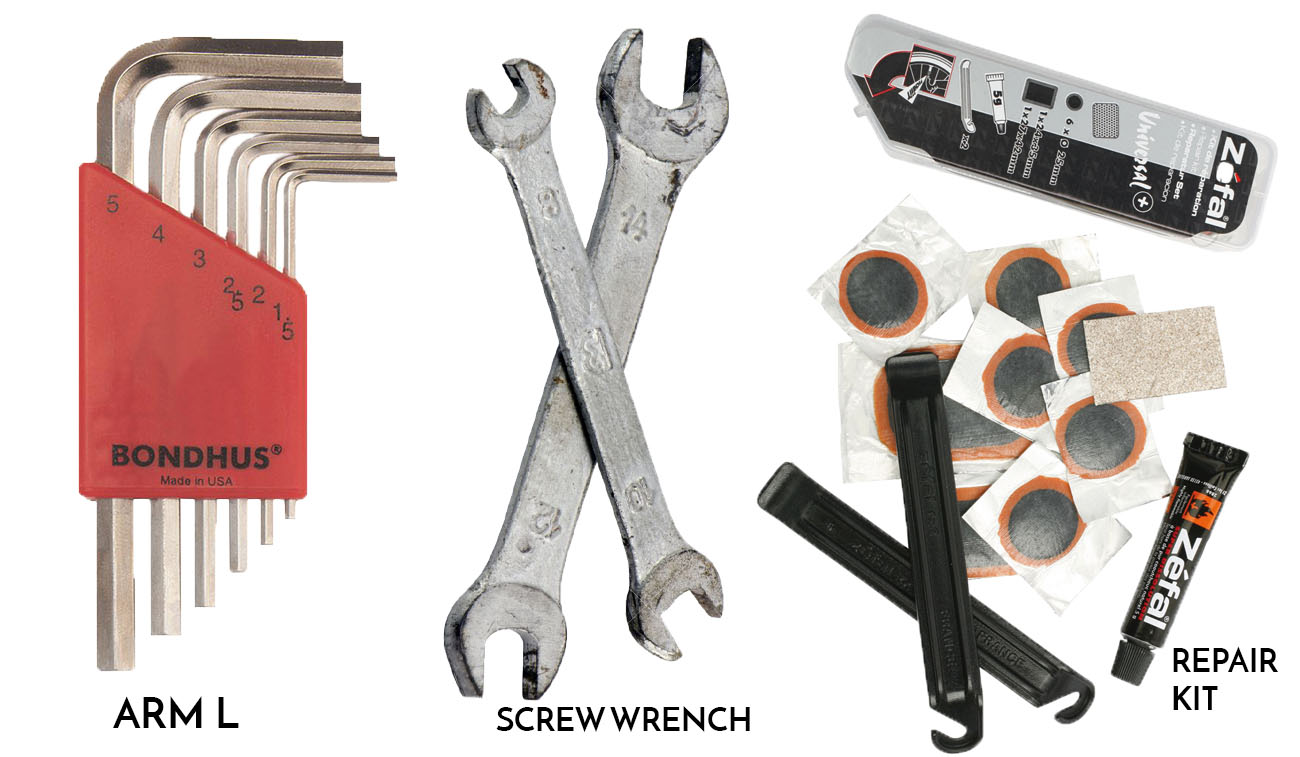 You must not forget bike tools to quick fix your bike. In fact, it's important to know some bike parts and the minimum to change a flat tyre, adjust the saddle, breaks or gears.
helmet for the bike
Inner tubes
Repair kit for the tyres (glue, sandpaper and sticker)
screw wrench for the wheels
pump
arm L keys kit
Travel by bike extra accessories
plasters and anti-inflammatory drugs
isotonic drinks for an boost in energy during hard uphill
many cereal bars and chocolate
Bike camping trips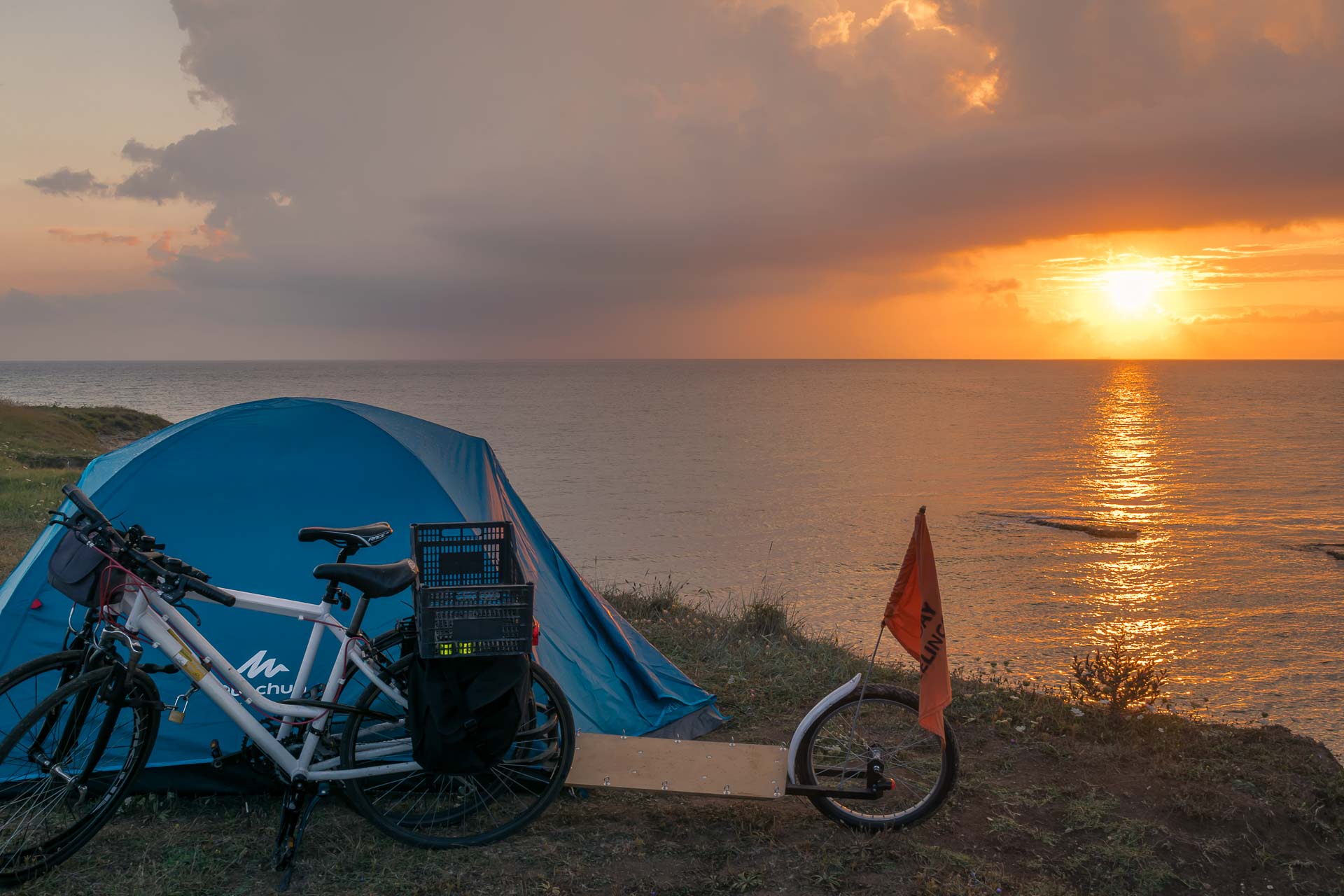 When travelling by bike and camping too, put on your list:
tent
thermal mat
sleeping bag
lights
If you enjoy wild camping and nature, south Italy is great for a travel by bike. Whenever you wish to sleep a bit more comfortably, there is a platform called WarmShowers. They are a community made by cyclists for cyclists that help connect each others for accommodation and/or support for those on the road. It's sort of a couchsurfing, but for cyclists, to have a perfect bike holidays.
If you prefer to sleep in hotels, find the best accommodations here. We also normally travel insured. If you are looking for one, we recommend SafetyWing Insurance. Don't forget to save this page so you can easily come back here!