This post is also available in:

Português
Cycling in Slovenia is surely a great way of exploring this beautiful country! We spent a month biking in Slovenia, from west to east, north and south, visiting practically all the best tourist attractions in Slovenia. Find here the best routes for cycling in Slovenia and everything you need to know to plan your cycling holidays.
By the way, if you are organizing your travel to Slovenia, do not miss out on our complete guide on what to do in Slovenia, where we give you many travel tips, such as where to go, things to do, where to stay and much more.
CYCLING IN SLOVENIA INDEX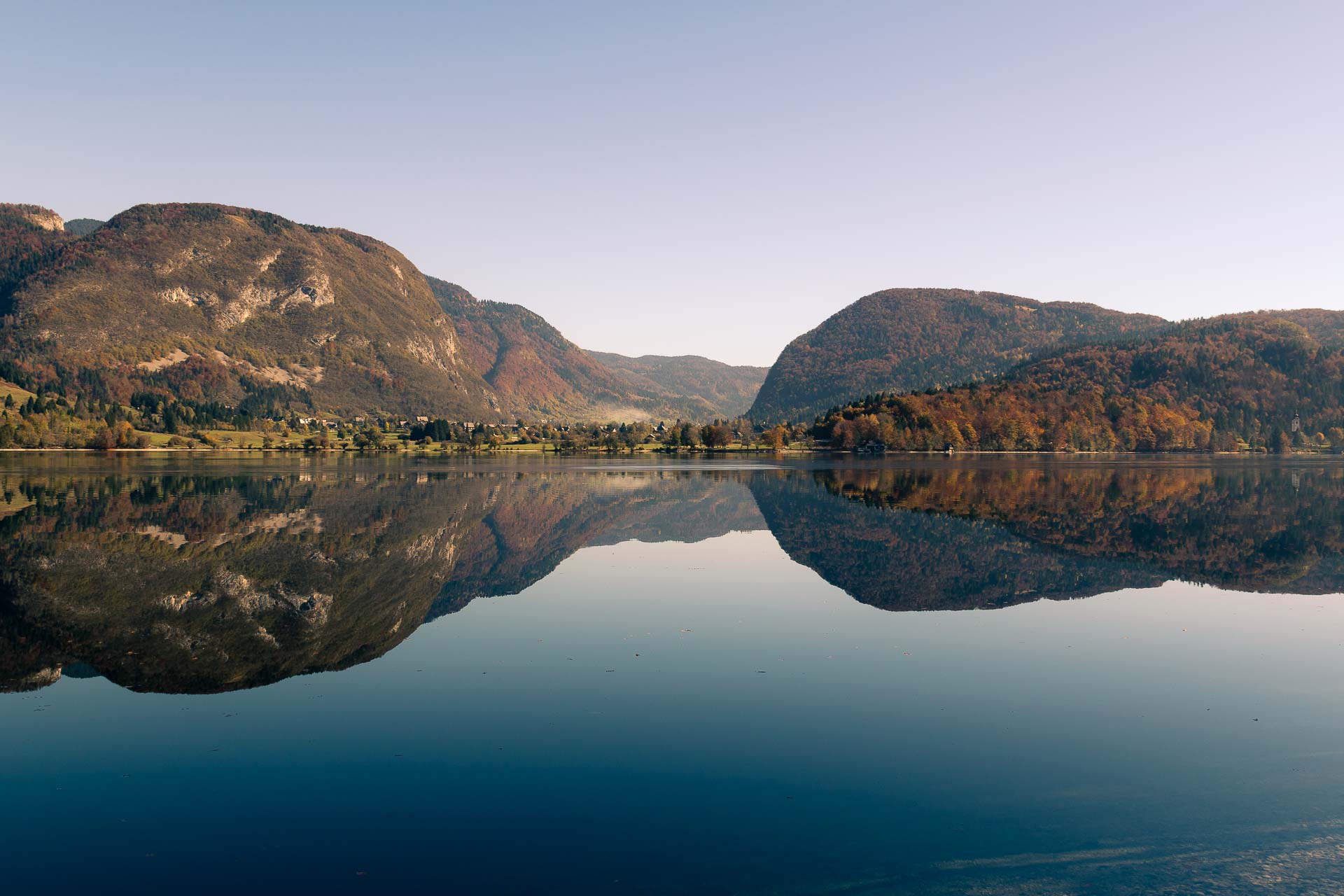 Why we chose Slovenia for a bike trip
We will begin this post with a confession: Until a while ago, we didn't know where Slovenia was on the map, let alone anything related to cycling in Slovenia.
Our relationship with the country started in March 2017, when we attended ITB Berlin (International Travel Bureau), the largest tourism event in the world. The fair was incredibly big, with many floors, different stalls with many topics and countries, regional products, artistic shows and everything which was related to culture and/or tourism in general. The ITB is practically a tour around the world, but without leaving the German capital.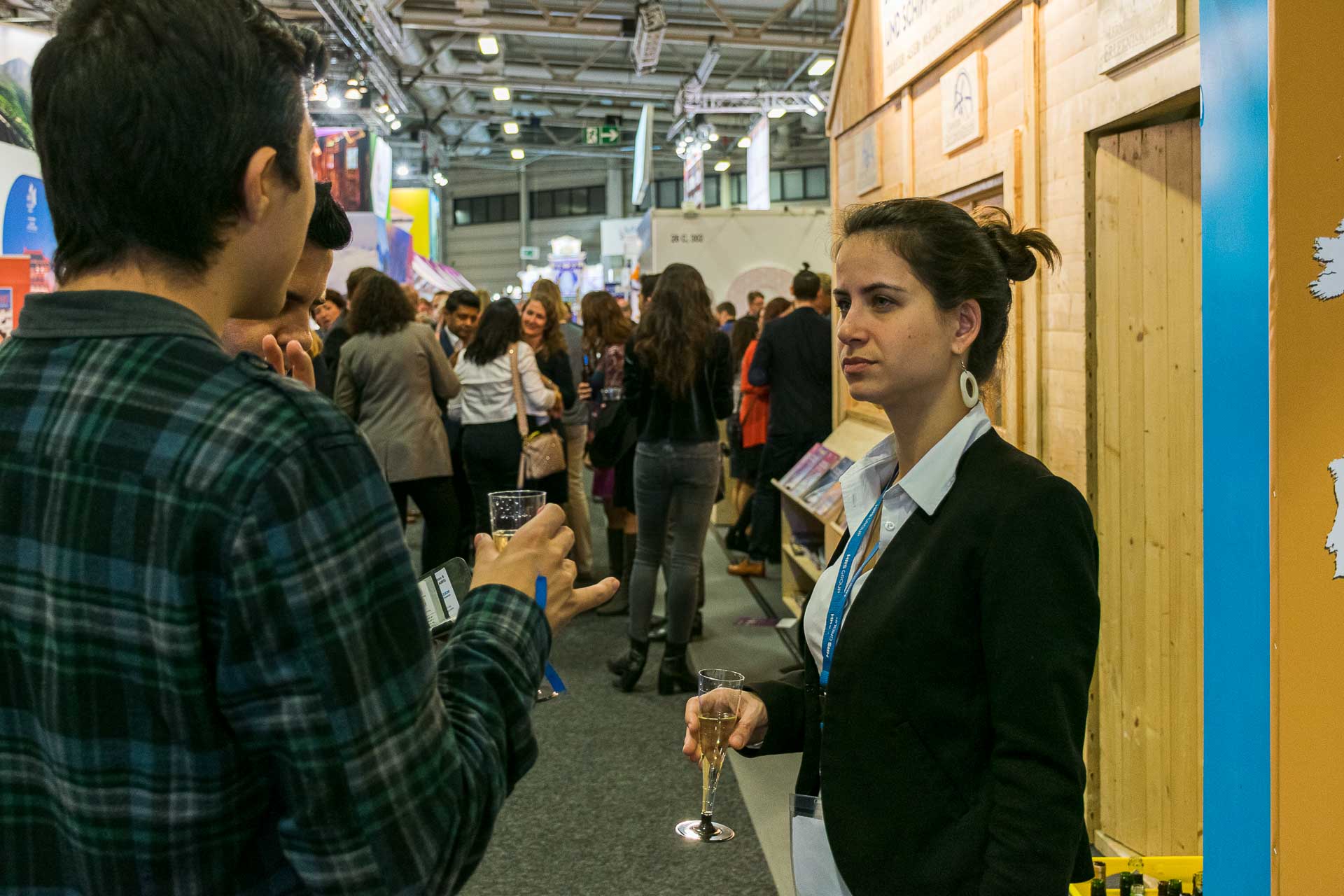 In the midst of such an event, one destination stood out: Slovenia. This one, which is one of the most recent European republics – it gained its independence from Yugoslavia in 1997 -, was the main sponsor of ITB 2017. For this reason, the Wi-Fi password was "ifeelslovenia". In addition, all the souvenirs carried their name and logo, the speeches mentioned the country and so forth. In short, everything reminded us, better still, introduced us to Slovenia.
It was also in this event where we found out Slovenia was awarded the Europe's most sustainable country and that they promote adventure tourism extensively, particularly cycle tourism. We found it all really interesting, though our real focus at that time was somewhere else, such as the African countries, thus having no plans of visiting them.
You may also like to read:
Our contact with I Feel Slovenia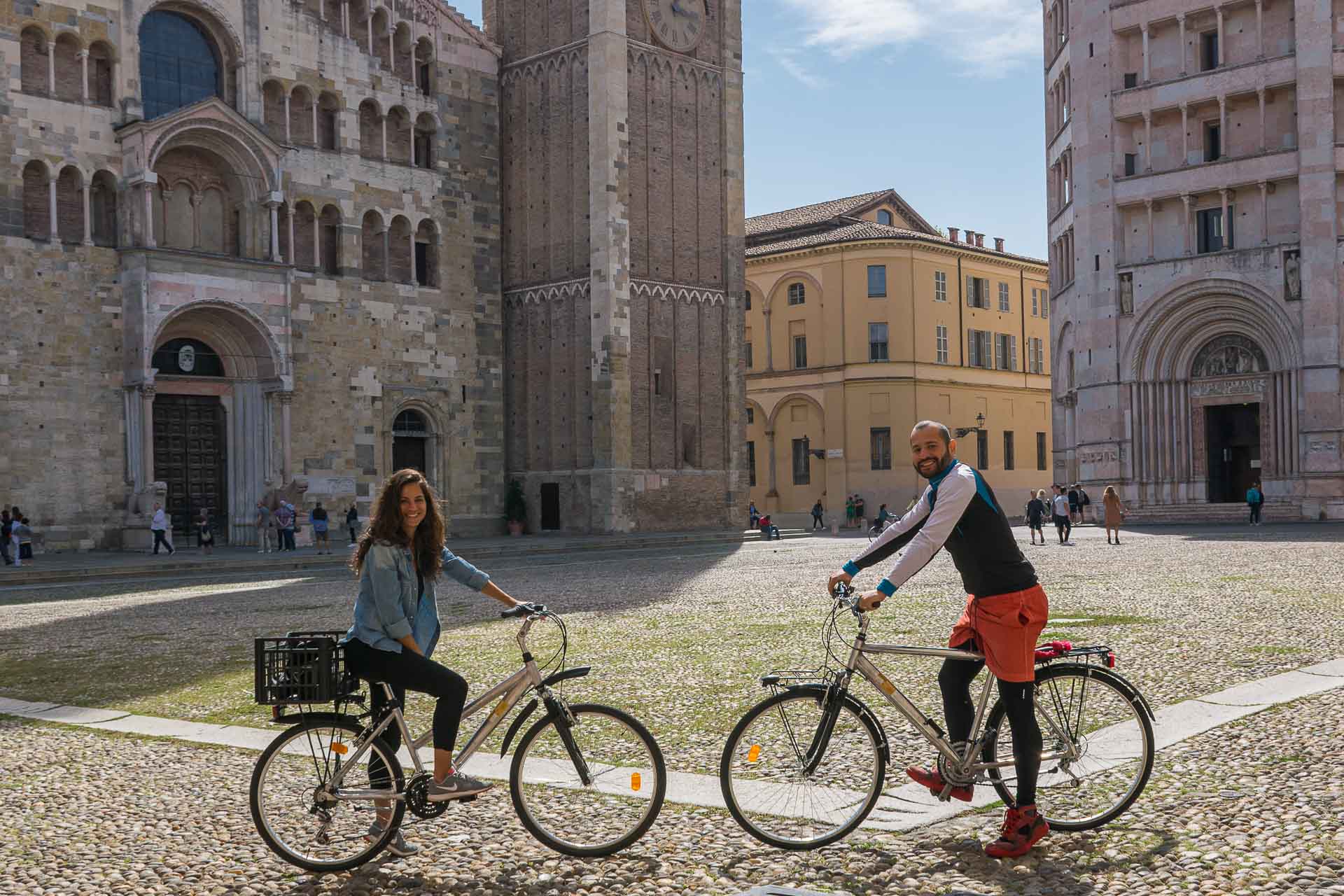 Months after, when we were already living in Parma, Italy, we decided to organise an audacious adventure: a long distance bike trip. We wanted to do a month of travel and had numerous possibilities of routes. That's when we remembered Slovenia, the little country we had met during the Berlin event and was just about 600 km away from Parma.
Before going, we got in touch with the Slovenian Ministry of Tourism, aka I Feel Slovenia. We told them about our plan and they put us in contact with the Hiking and Biking Slovenia, an association which promotes cycle tourism in the country. They were extremely respectful and dutiful, drawing a whole itinerary for us based on the sort of bikes we had as well as our interests.
Our itinerary in Slovenia
Day 1: Arrive in Koper (we crossed the border with Italy from Trieste)
Day 2: Go to Skocjan Cave (35 km)
Day 3: Go to Postojna Cave and Predjama Castle (30 km)
Day 4: Transfer to Maribor, the second largest city in Slovenia (180 km). As it was a quite long distance and we were short on time, the Hiking and Biking offered us a transfer.
Day 5: Maribor
Day 6: Maribor
Day 7: Go to Ptuj (26 km)
Day 8: Transfer to Ljubljana, the Slovenian capital (130 km). Once again, the Hiking and Biking arranged a transfer for us.
Day 9: Ljubljana
Day 10: Ljubljana
Day 11: Go to Kranj (30 km)
Day 12: Go to Bled (26 km)
Day 13: Go to Bohinj (30 km)
Day 14: Bohinj
Day 15: Go to Kobarid
Day 16: Kobarid
Day 17: Kobarid
Day 18: Go to Brda (50 km)
Day 19: Brda
Day 20: Brda
Day 21: Go back to Italy going through Palmanova (26 km), from where we took our train back to Parma!
What type of bike do you need for cycling in Slovenia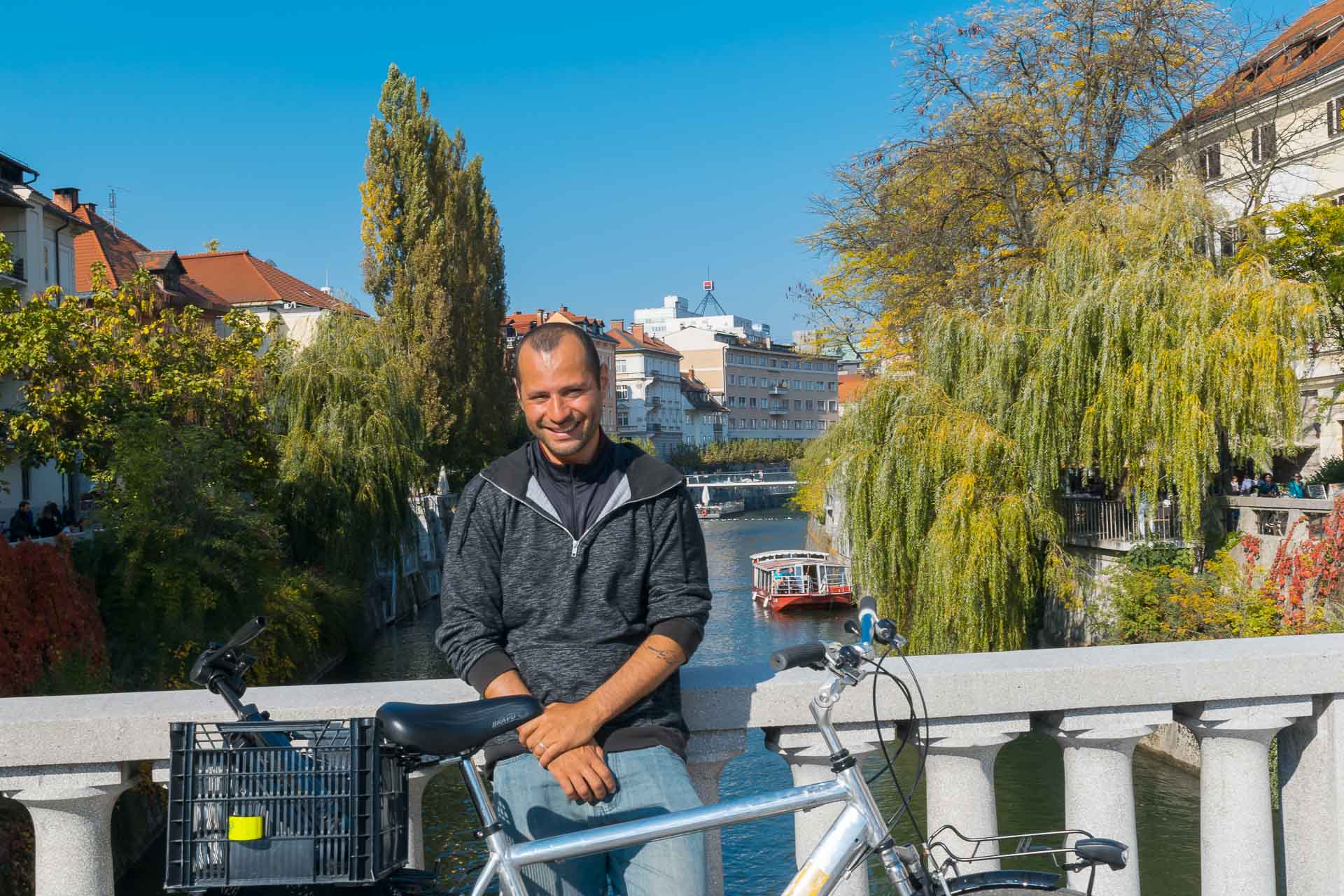 Ideally, you need a hybrid bike for cycling in Slovenia, as it will allow you some level of comfort in both paved and dirt roads. We also recommend a bicycle with at least 18 gears, as the mountains in Slovenia can be quite challenging sometimes.
Bear in mind though that you don't need a super expensive bicycle for road cycling in Slovenia. Ours were far from professional bikes and we did it anyway. Of course the better the bike, the faster you can travel, however, we really believe that the secret of biking has more to do with willpower rather than anything else.
*Don't miss the videos from this bike trip from Italy to Slovenia. Watch it below and subscribe to our Youtube Channel:
Slovenia infrastructure for Cycle Tourism
We entered Slovenia after two weeks cycling through Italy. Up to there, our experience was being amazing, as Italy has a great infrastructure for cyclists, such as many cycle routes, all very well signalled and well-educated drivers towards cyclists. However, Slovenia surprised us so much that it made Italy look like they were not prepared for this type of activity.
As well as having well-signalled cycle routes scattered around the country, almost every car in Slovenia gave priority to bicycles. Much more than in Italy. We felt really secure cycling in Slovenia, even when we had to go through the motorways, amongst cars.
Nevertheless, it is important to say that we wouldn't have been able to follow the route if wasn't for an offline map app we had. We used the maps.me app and it really saved us every now and again – fair to say not the first time though. That means, not all the ways are well signposted. Therefore, if you are doing a long Slovenia bike tour, keep paying attention and if not sure about the way, ask the locals. The Slovenians are really kind and everyone seemed to know all the routes suitable for bikes through all the cities in Slovenia.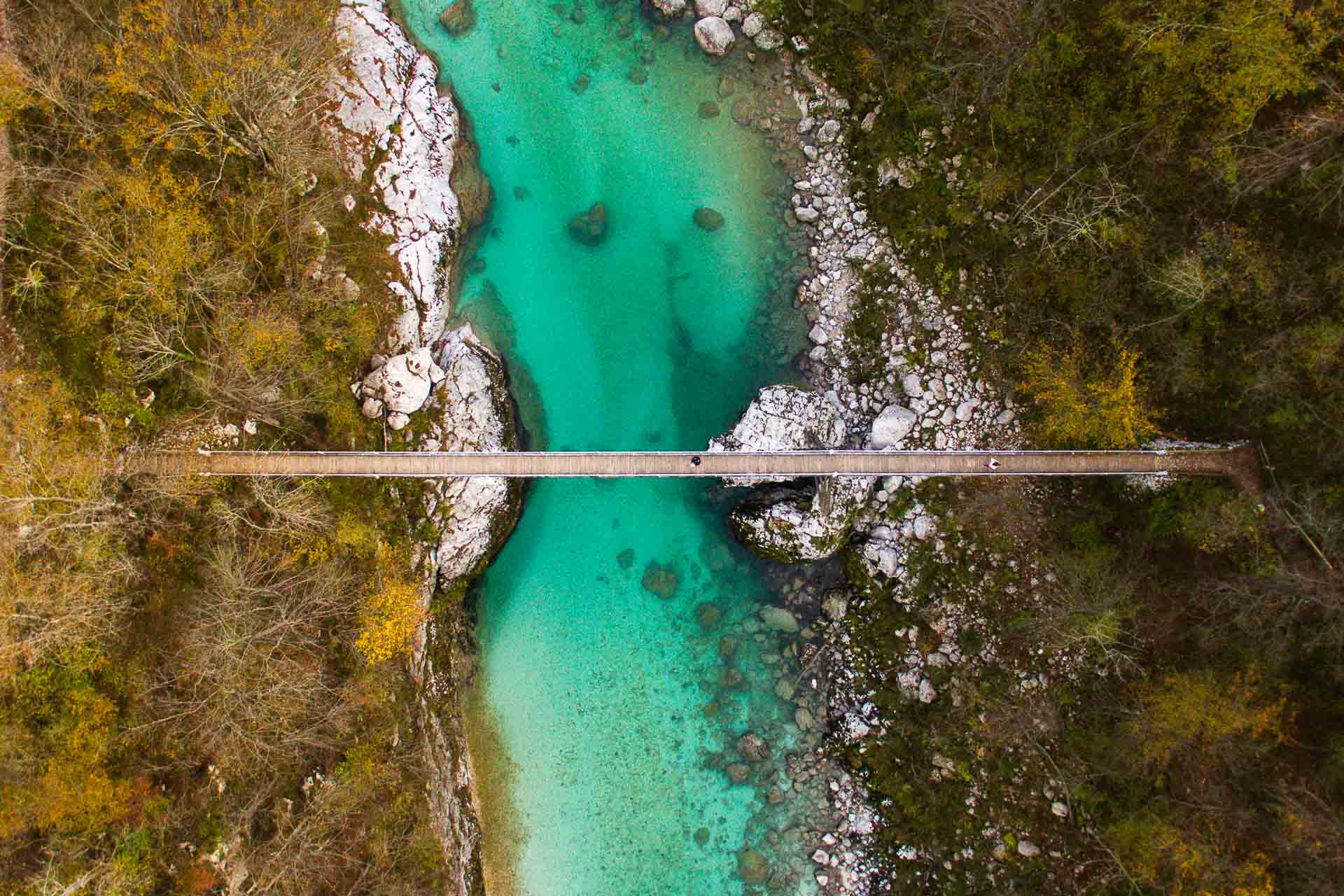 More than half of Slovenia is covered by forest and its nature is breathtaking. A bike trip is normally slower, thus allowing you to observe and absorb more of the environment around you, let alone exploring places out of the route too. We went into every corner we could with the bikes and discovered wonderful hidden places in Slovenia!
How difficult is it to travel Slovenia by bike
The negative side of cycling in Slovenia, at least for newbies such as we are, is that the country is very hilly and the way, most of the times, can be hectic. Slovenia has so many "ups and downs" that in the end, we were not enjoying any downhill anymore as the first thought was always "damn, it will come an uphill next"!
The way and the views were incredible though, and it really made up for all the efforts. But there were moments in which Fernanda thought she wouldn't make as the way was quite exhausting.
Don't travel without a travel insurance, especially if you are planning on doing a bike trip and other adventurous activities. We recommend buying the World Nomads' insurance. They are one of the most reliable – and often the cheapest too – travel insurances on the market, and you can also buy it whilst travelling.
The Slovenian hospitality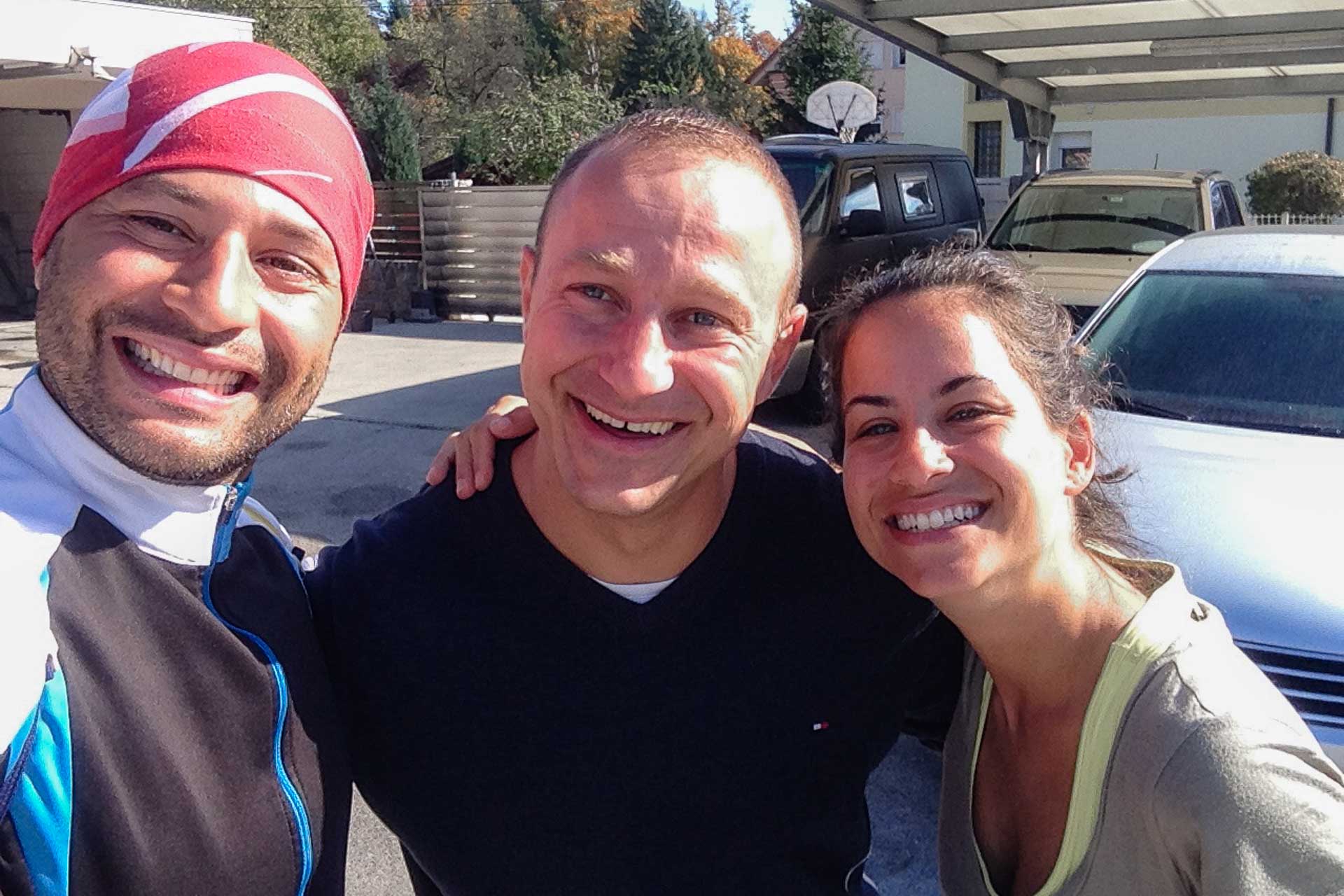 Another highlight of a Slovenia bike tour is that it allows you to interact with locals. Many people saw us coming with our bikes full of stuff and out of curiosity came to talk to us, asking where we were going or coming from. It always ended up with a nice conversation.
We found the Slovenians really friendly and hospitable. During our trip through the country, we met many people and were given many things, such as fruits from a lady when we had a break in one of the villages; a couple of coffee from the coffee shop owner; a family invited us to put our tent in their garden and even a hotel didn't allow us to pay for our one night staying one time. The gestures of affection from the Slovenians were such that we left completely holding high regard of them and the local hospitality.
Do you have to be an expert to make a long distance bike trip through Slovenia
Very short answer: Nope!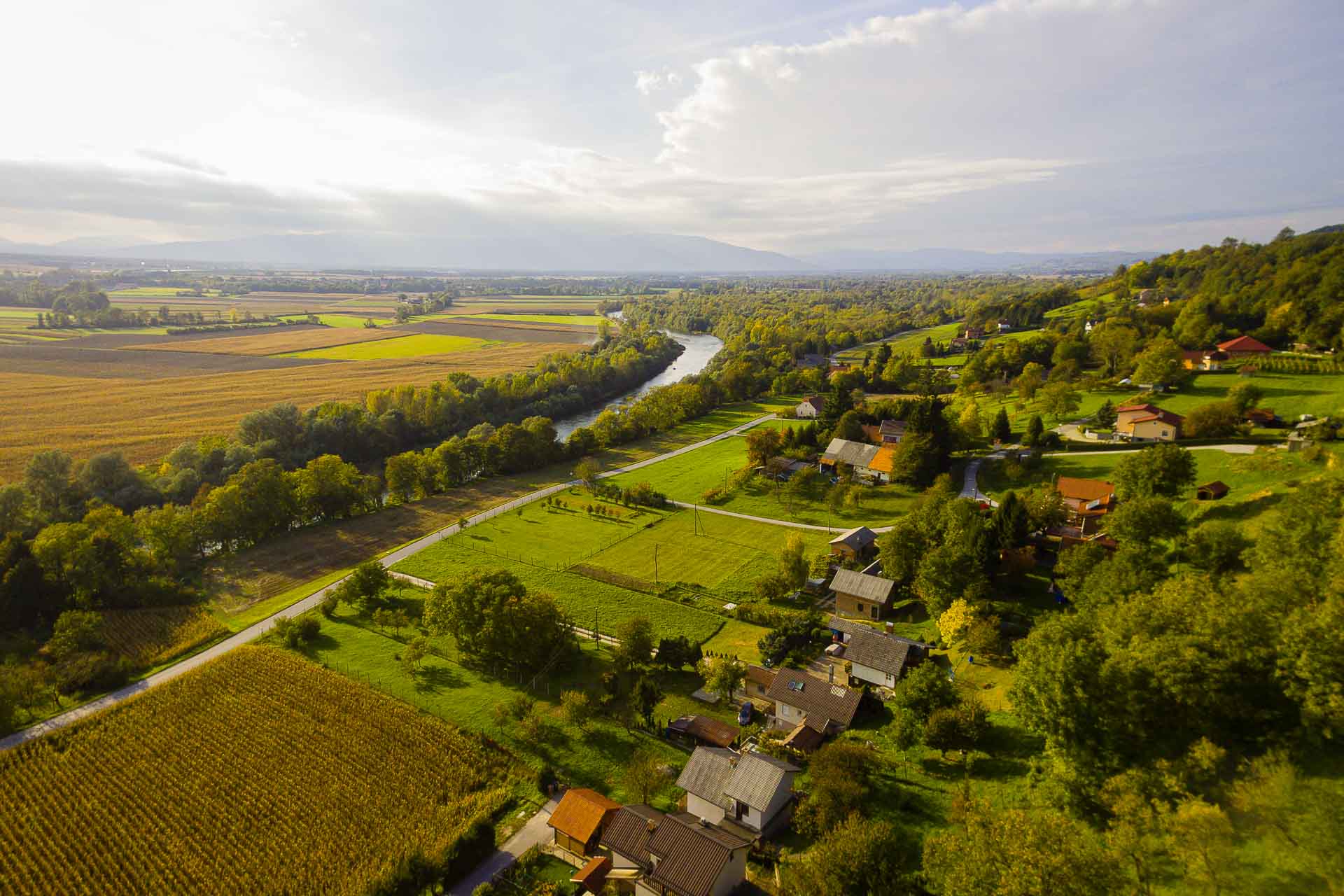 As we said, it was the first time for Fernanda in a travel of this kind. In addition, our bikes were not professional, were heavily loaded and we still managed to make the whole itinerary.
We travelled on our own pace, not going on a rush. But we were also testing our limits whenever possible, obviously always respecting our limitations too. It was a formidable experience and we liked so much that we are already planning our next for next year! Cycle tourism is a beautiful, enjoyable and a fun way to know more about your destination.
Best time for cycling in Slovenia
Slovenia is good to visit throughout the year, so let's break down in seasons and let you make your decision.
Summer: Perfect for swimming in the lakes or the beaches of Slovenia. Not so good for cycling in the middle of the day.
Winter: Too cold for entertainment. I would recommend that if you are focusing on pure cycling only.
Spring: Not as hot as summer, which is perfect for cycling and still able to enjoy some swimming and waterfalls.
Autumn: For us, it's just the perfect season to cycle in Slovenia. It might get a bit chilled, but not so much. But what we like the most is the colours of the autumn. It is just stunning!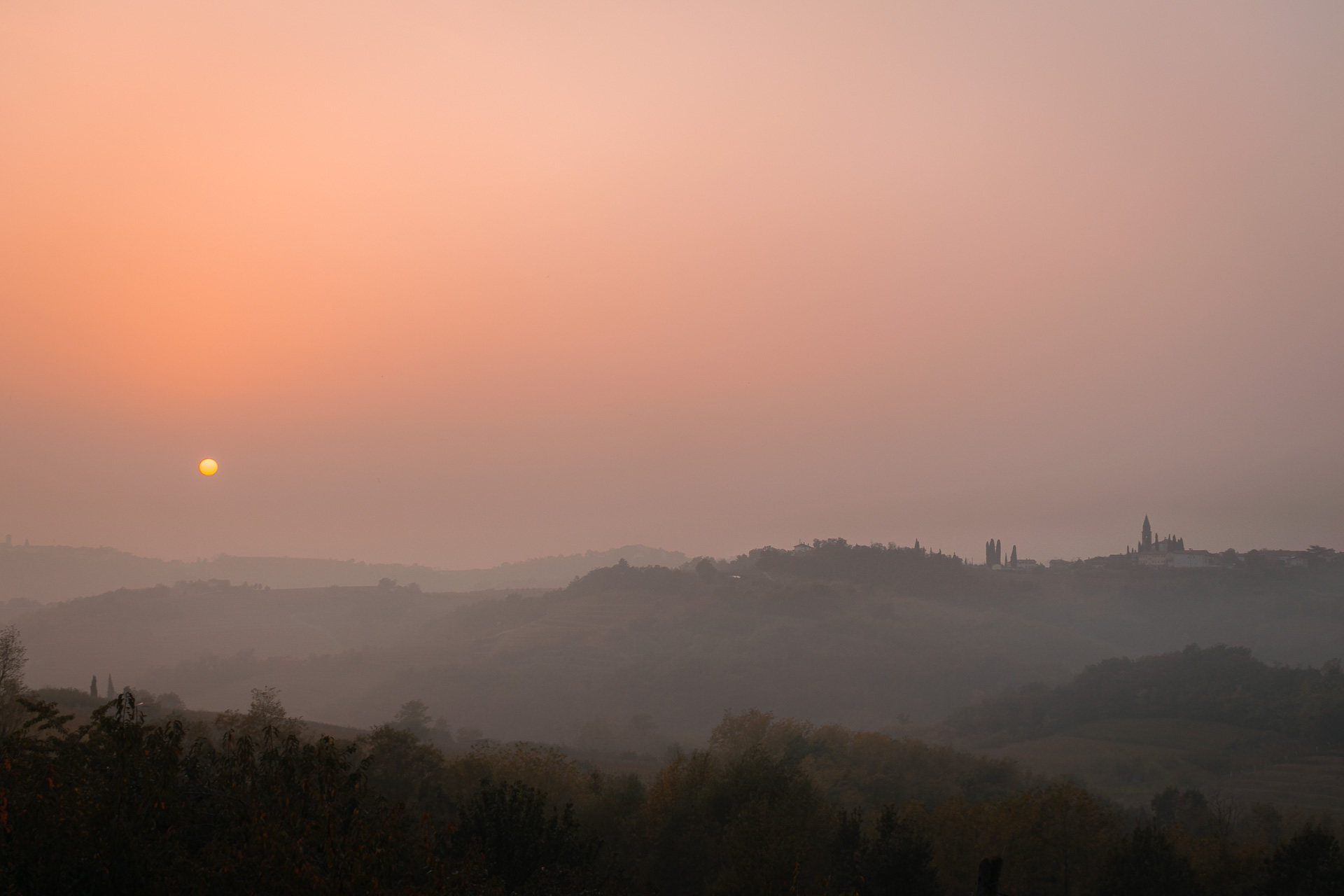 Just one thing though, stick to the path and don't go on finding your own route to the forests of Slovenia. There are indeed bears in Slovenia! But as long as you stick to cycle routes below, you will be fine. Also, we need to stay connected all the time because of the nature of our work. If you also want to have internet at all time without making contracts everywhere, look at Travelers Wifi, a device that you can share with up to 8 people!
Cycling tours in Slovenia – best itineraries
If you don't have enough time for a full Slovenia cycling holidays and wish to make shorter bike trips from point A to point B, we can suggest you a few itineraries to choose from:
1) From Ljubljana to the Coast, passing by the Caves of Postojna and Skocjan and the Predjama Castle
Difficulty: Moderate
Length: 120 km
This is the perfect route for getting to know some of Slovenia's top tourist attractions. Cycling in Ljubljana itself is awesome already. But you can leave from the capital of Slovenia, your first stop is at Postojna Cave and Predjama Castle. The following day you head to another beautiful, but lesser known cave, the Skocjan. Those are the main caves in Slovenia, though they have a lot more. Finally, arrive at the charming seaside towns of Koper, Izola and Piran where you can enjoy the beaches in Slovenia. You can also rent a bike in Koper too.
Find accommodation in Ljubljana here or if you want to stay in Koper, look at these deals here.
2) From Ljubljana to Lake Bled
Difficulty: Moderate
Length: 70 km
There is no specific cycle route linking these two destinations, so you will have to cycle with the cars. However, as we said, the drivers in Slovenia are very respectful towards bikes. Be prepared for this journey, as there are quite a few up-hills. If you already in Bled, you can rent a bike to cycle around as well.
Find accommodation in Bled here.
Camping in Slovenia
Pro tip: If you are wild camping in Slovenia – and we did quite a few times too – we found a perfect spot on this route for you. We have a 360 video for you. Or just hit the play bottom below.
3) From Lake Bled to Lake Bohinj, then Tolmin and Kobarid
Difficulty: Hard
Length: 80 km
This was probably one of our favourite cycling route in Slovenia. Bear in mind though that the way from Lake Bohinj to the town of Tolmin includes a 30 km steep road which peaks at 1500m. The effort will surely be compensated. Make sure to visit Soteska Vintgar before leaving Lake Bled! You can actually rent an e-bike for that tour!
We really recommend you to stay at Pod Voglom, in Kobarid. Otherwise, find others accommodation in and around Bohinj lake here.
In Kobarid, we recommend staying Kamp Koren but see more options here.
4) From Maribor to Ptuj
Difficulty: Easy
Length: 35 km
This 35 km-long most flat way runs through the Drava River, crossing some beautiful parts of the Slovenian countryside.
Find your accommodation in Maribor here.
5) The Parenzana Rail Trail
Difficulty: Easy
Length: 138 km
This former railway used to run from Trieste (Italy) to Porec (Croatia), but has been turned into a cycle and trekking path. The Parenzana Rail crosses some beautiful towns in the Slovenian Riviera such as Koper, Izola and Piran and offers incredible views of the coast and the countryside.
Do you know other cycling routes in Slovenia worth mentioning? Let us know in the comments bellow and we can add it in here!
---
* This article about cycling in Slovenia was originally written in January 2018 and updated in 2022