This post is also available in:

Português
Hills covered in vineyards in every direction. Small villages of medieval appearance. Towers and pine trees standing out on the horizon. And a quite reddish sunset worthy of a postcard image. We could very well be describing a rather known Italian landscape, but we are not. We are talking about Goriska Brda in Slovenia, the Tuscany outside Italy.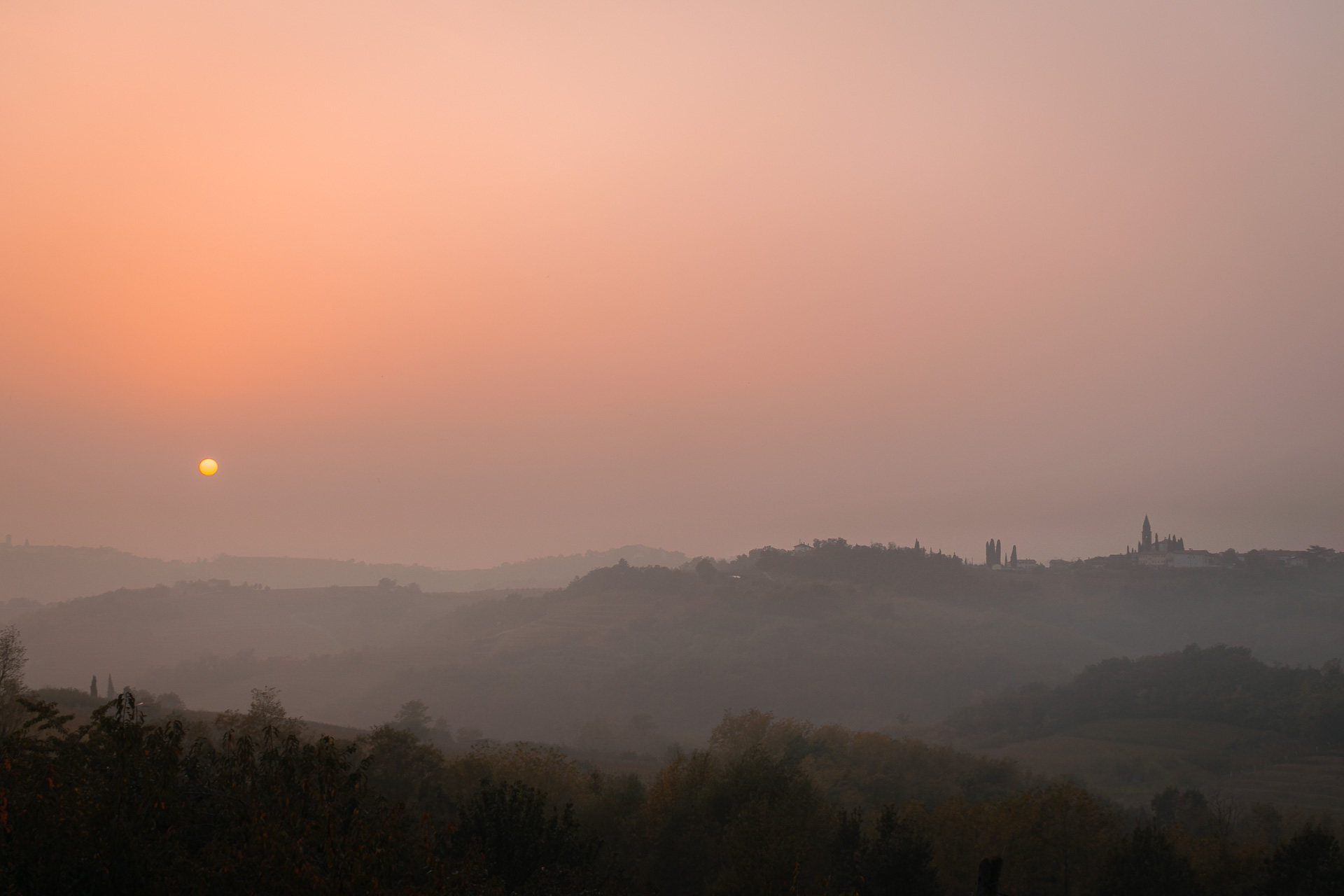 Brda is in West Slovenia, practically on the border with Italy, between the Adriatic Sea and the Alps. The Mediterranean atmosphere, quite sunny, a not so rigorous winter, rain in abundance as well as a very rich in nutrients soil, have made this the country's main region for wine production. Seventy per cent of the wine over there are white, mainly from the Ribula grape type – aka Ribolla Gialla in Italy, but you can also find great red wines.
Excellent wines allied to a picturesque landscape and the best wineries in Slovenia have bestowed on Brda the title "Tuscany of Slovenia". A smaller scale Tuscany, no denying, yet equally captivating. Particularly for not having yet suffered from the massive invasion of tourists and for preserving an aspect rather original.
*Are you heading to Slovenia?! So you might want to check it out:
Wine tasting in Brda in Slovenia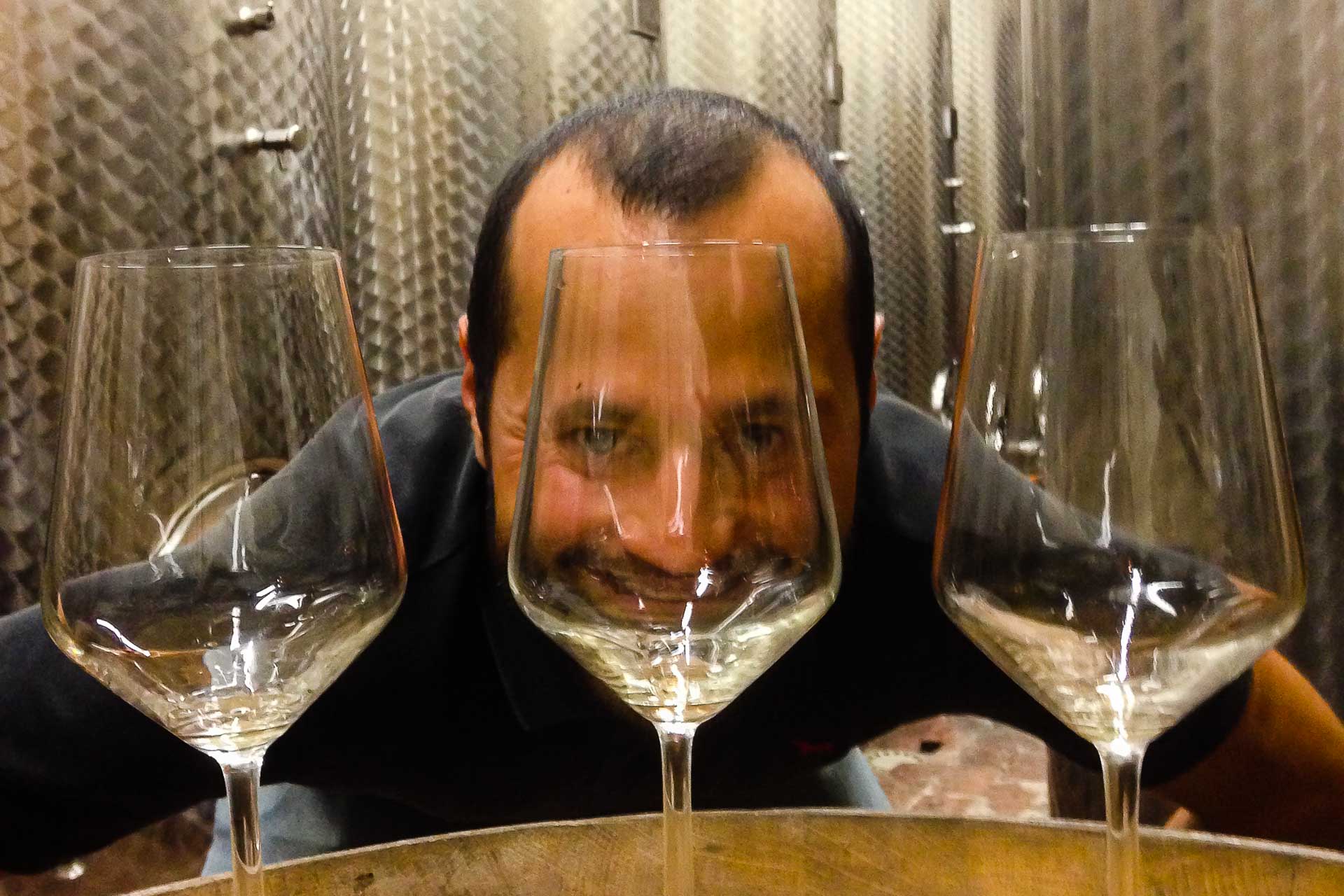 Unlike other vineyard regions we have visited, the tasting in Brda happens at the house of the producer, in a very informal and intimate meeting. Amongst wine glasses and cheese platters, the host introduces you to his cellar, explains to you about his production and, if that weren't enough already, tells you many stories about life. It's not a simple tasting, but an immersion into the culture of the region. We – who are quite a chatters, particularly if there is wine involved – could not have enjoyed more about the experience we had in Tomaz' House, the wine producer of Princic.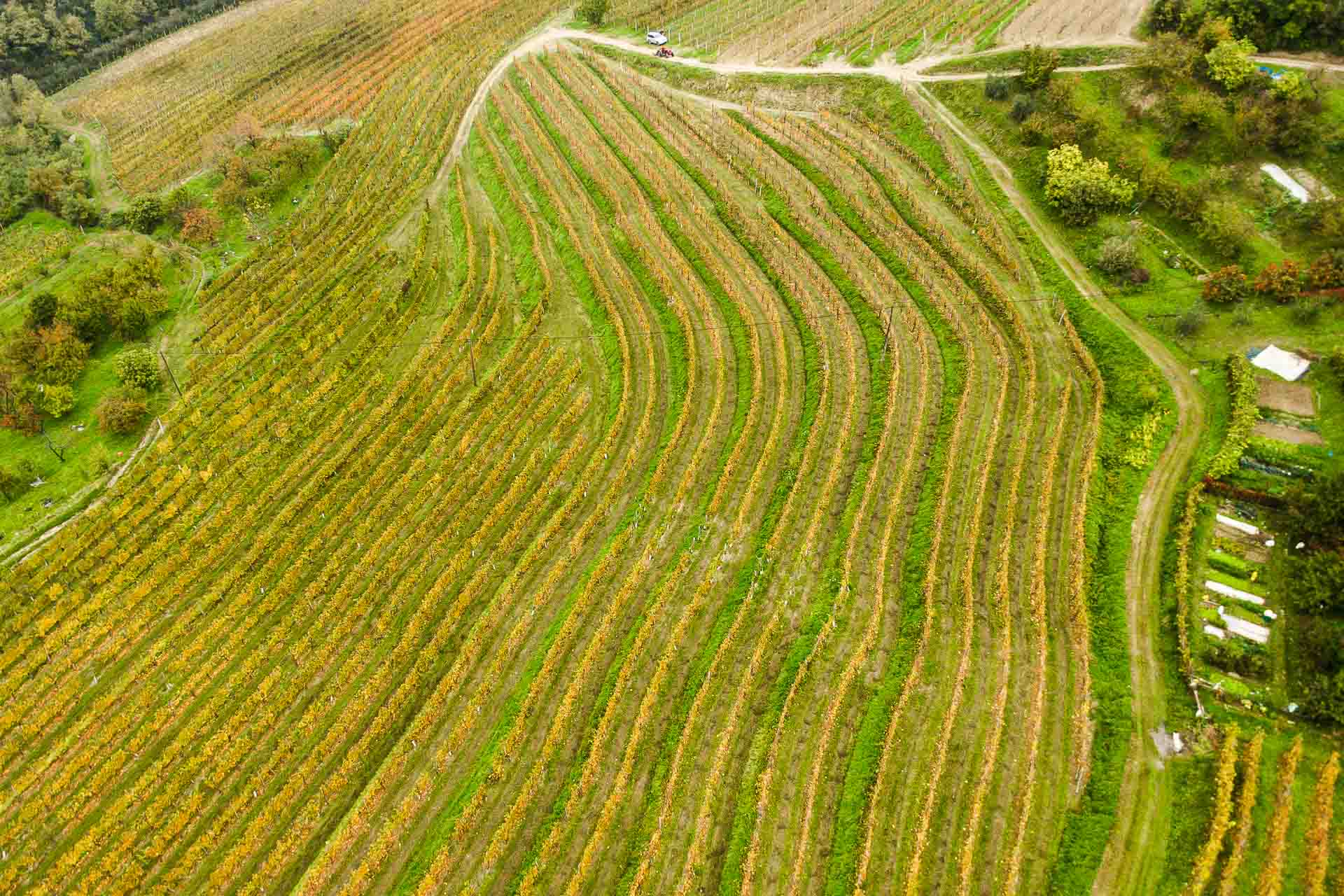 *Important: you do have to book the tasting beforehand. As we decided to visit Brda in Slovenia quite on a last notice and thus had not organise anything, we had to rely on Hotel Vila Kozana's staff kindness and efficiency, who managed to book a visit for us on the same day.
Wine tasting with Tomaz, from Princic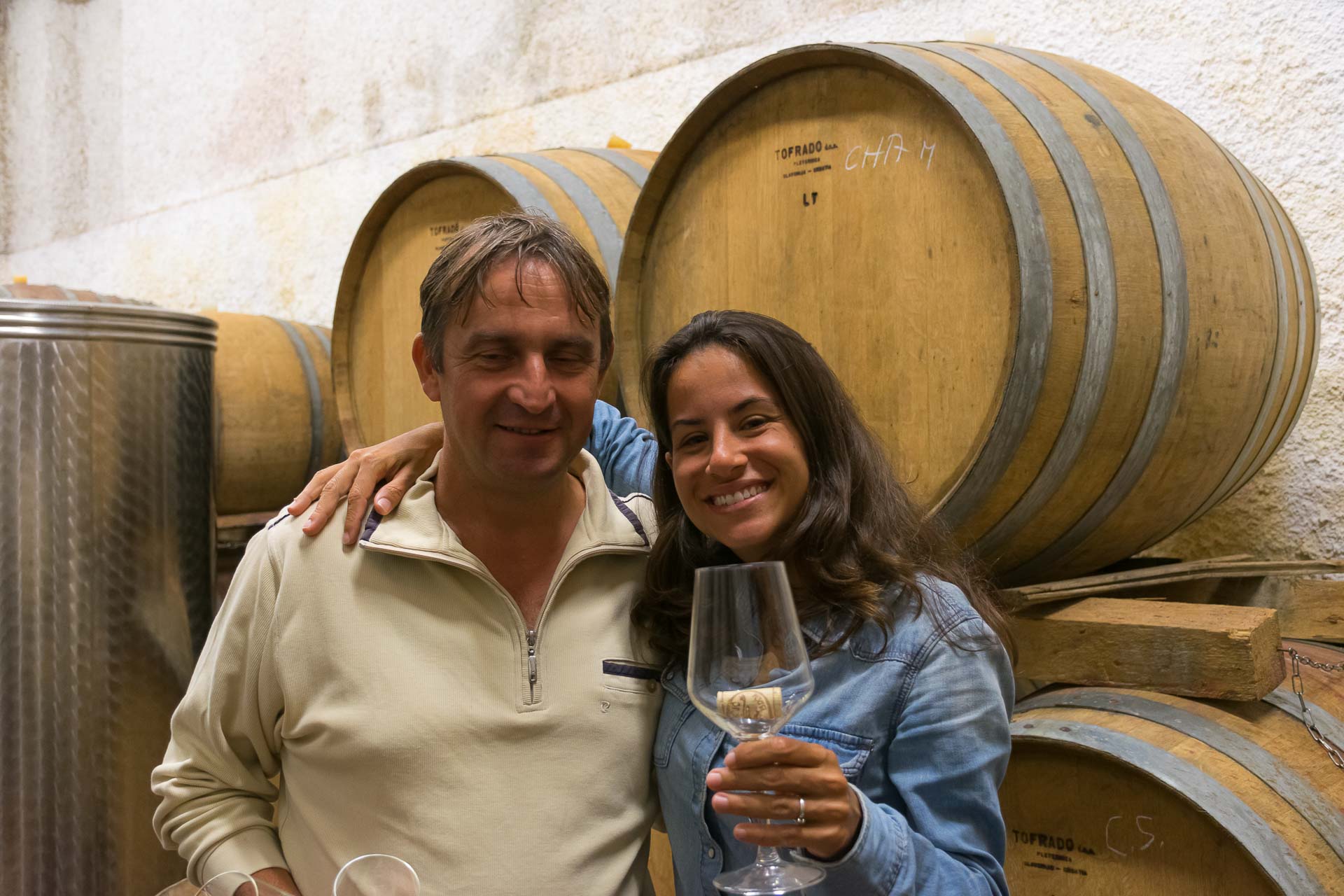 We met with Tomaz at his house and he already started apologising for not being able to make the taste in full, as he was hosting a large group of tourists within an hour. Normally, the tasting takes about 1h30 to 3h. It depends, as most of the visit involves chatting, talking and story telling. Thus, it is ok to say that it takes about 1h30 for wine explanation and another hour and thirty minutes of drinking, eating and chitchatting.
Firstly, Tomaz took us outside and showed us his plantation, explained us about the history of his vineyard – and his family, as they both mingle – and talked about imports and exports as well as about the reception of the Slovenian wine outside. After, he led us to his cellar, where he went through the details of his wines and the techniques behind each of them.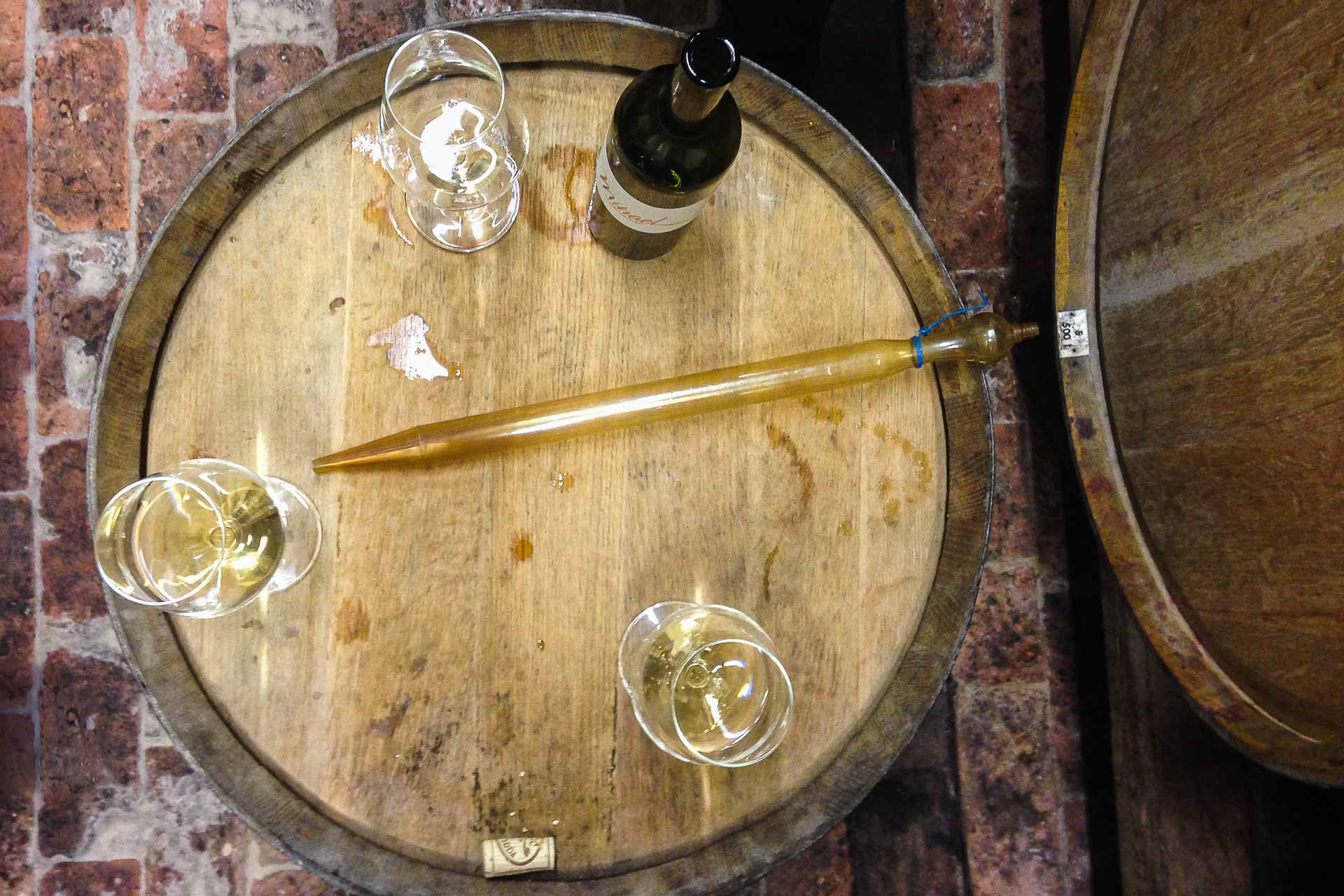 Is wine tasting in Slovenia worth doing?
As we had arranged our visit in such a short notice, we had no intention of doing a taste or trying any wine at all, we were just hoping to understand more about the region and its history. However, when we were about to leave, Tomaz showed up in front of us with two bottles of wine, a Chardonnay, which, at the very beginning, he stressed his preference to us, and a blended red, and asked us which one we preferred. When we replied "the red", he kept staring at us, turning his head about 15 degrees to the left, just as like not understanding what we said. That was enough time for us to retry again and say "the white". "I suspected it. Great choice", he said.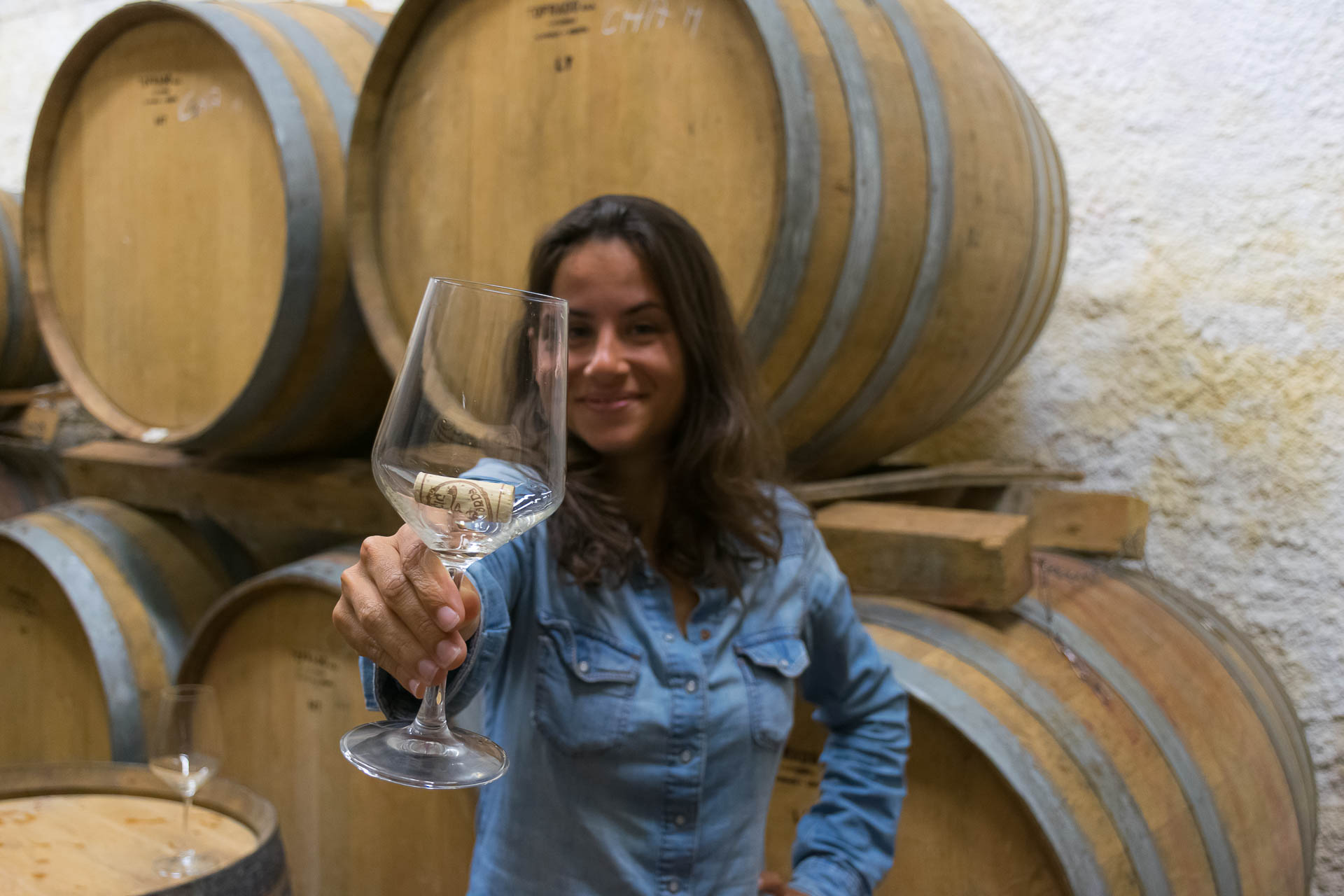 Tomaz loves so much what he does that he won us over immediately. Do you know this this type of people who are completely passionate for what they do and who give themselves entirely to the moment? That's him. We got along so well together that after the white wine, we tried his red too and many other glasses straight from his barrels. We spoke about life, travels, cultures, lovers, friends, just like old friends. None of us wanted that visit to end, but we had to go as the group of tourists were just about to arrive.
What to do in Brda in Slovenia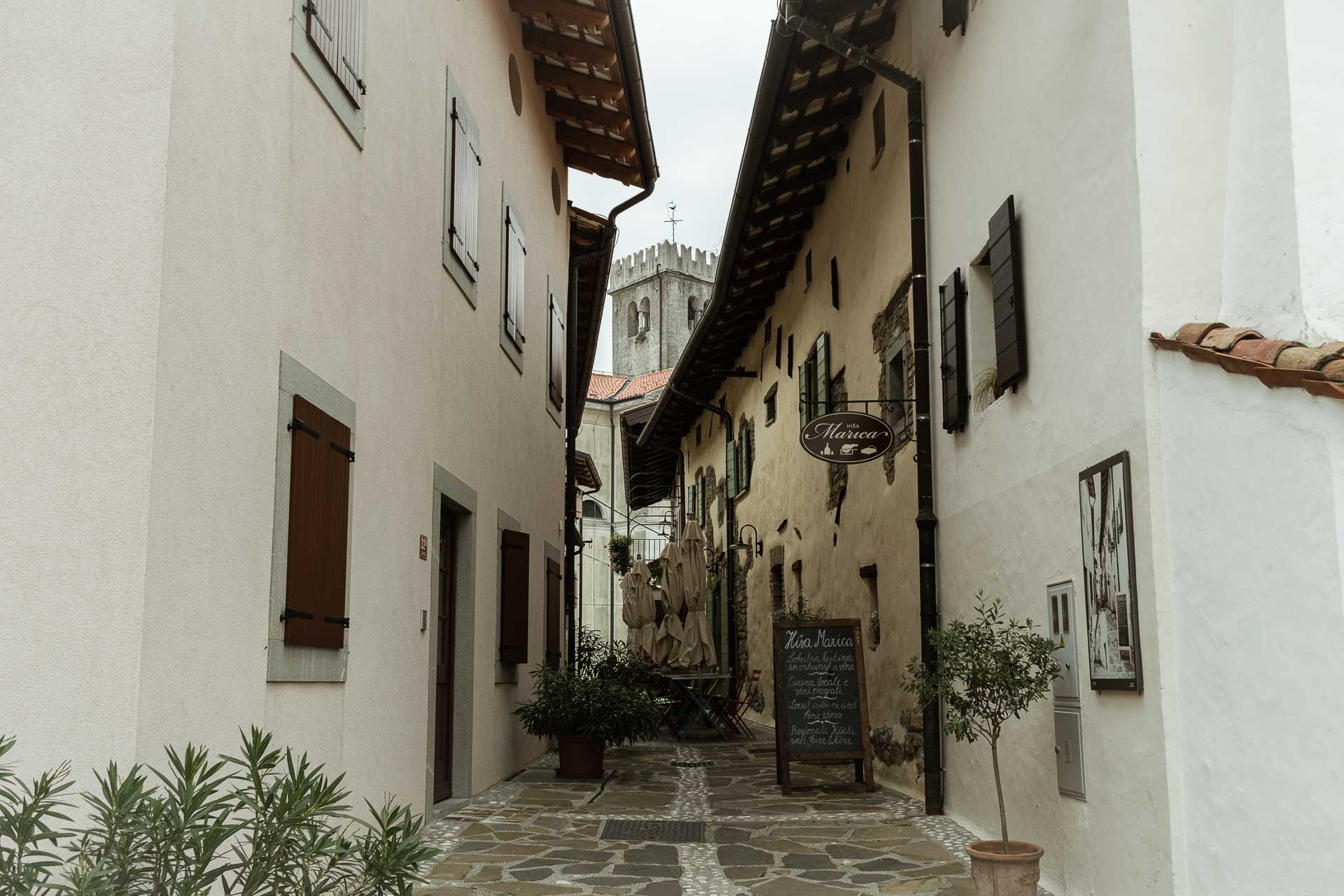 Besides the wine tasting, it is worth spending some time exploring the villages around and the landscape of the region. The two sights you cannot miss are:
Dobrovo's Castle: a castle from the XVII century which was once the home of many noble families. It has been currently converted into an exhibition centre and a museum.
Smartno: a very preserved walled medieval village. Smartno, with its cobblestones ways, restaurants, bars and coffee places, is a true charm.
If you are coming from Ljubljana, check this wine tasting over there! And if you are organizing you trip to Slovenia, you should definitely see this complete guide about all you can see and do when travelling in Slovenia.
Where to stay in Brda in Slovenia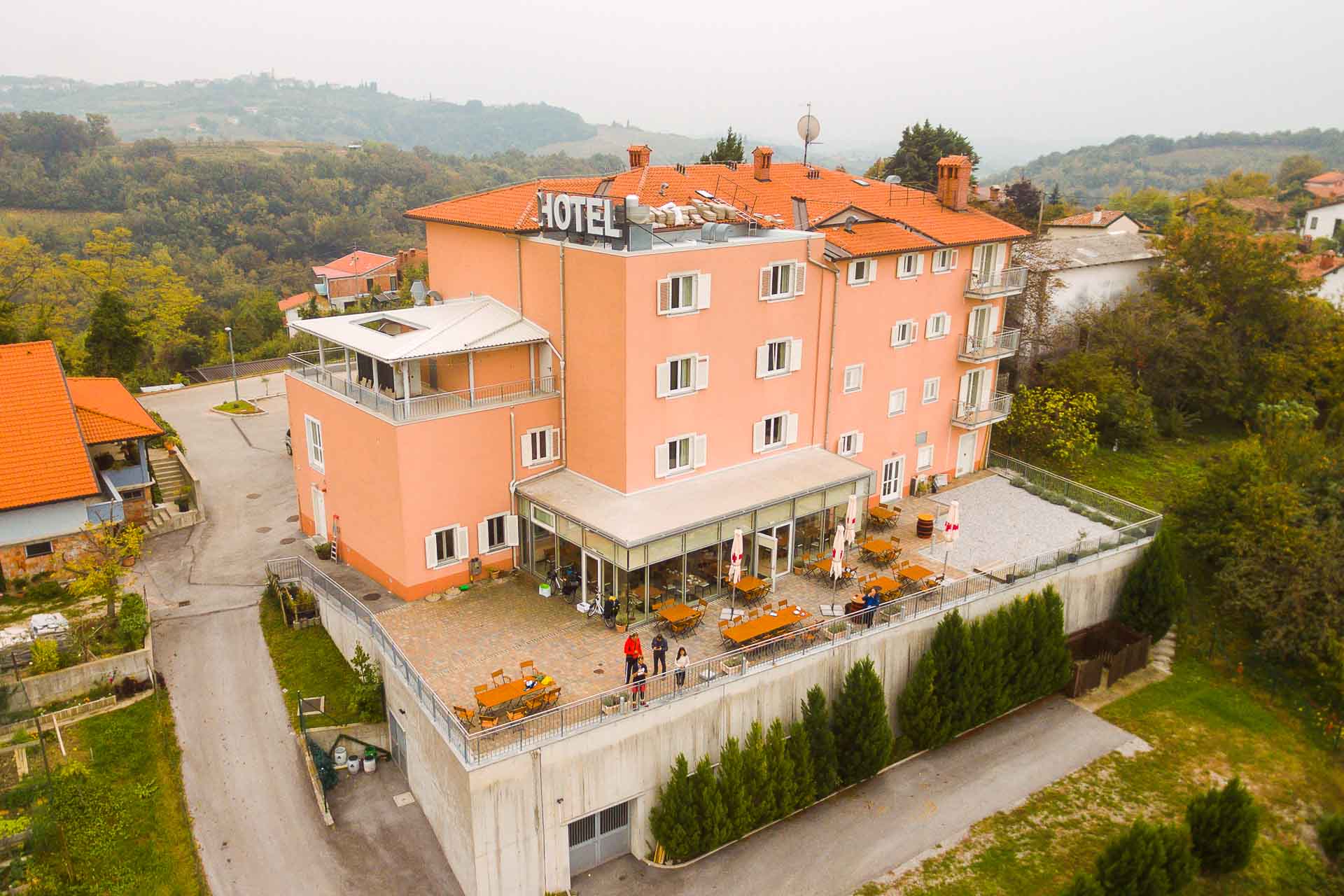 We stayed in one of the best hotels in the region, the Vila Kozana, a place with unbelievable views to the hills and vineyards of Brda in Slovenia.
For our great surprise, the hotel has recently been bought and refurbished by a Brazilian lady, Binha, who welcomed us with such warmth and treated us so well that we didn't want to leave anymore.
Besides having very comfy and spacious rooms, the Vila Kozana also has a spa, a delicious restaurant and a bar. It is really the ideal place to relax and visit the vineyards of the area. In addition to the hospitality, they also help you to organise tours, either by car or bike, around the region and neighbour cities, as well as sightseeing tours in all Slovenia. Other options of accommodation here.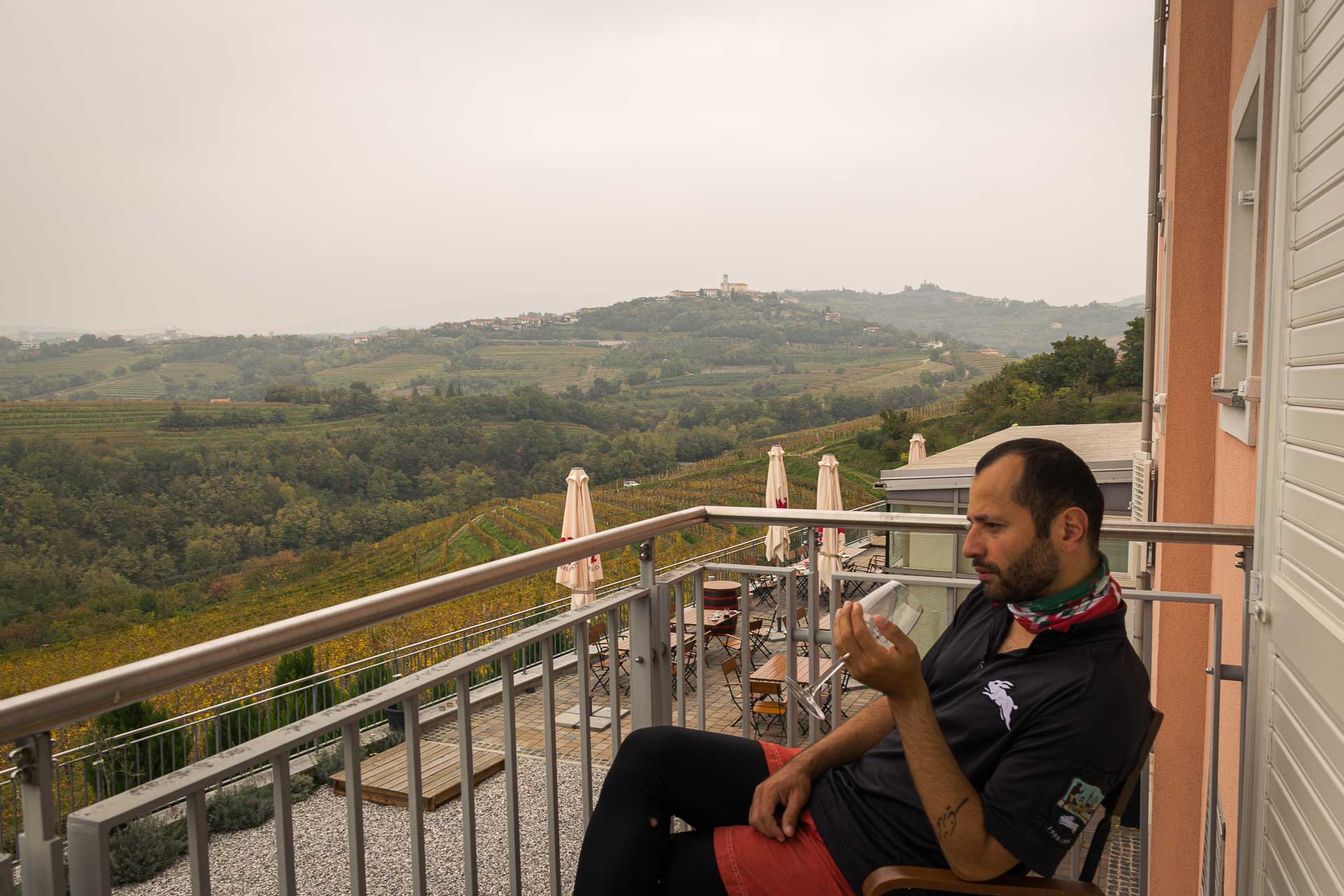 How to arrive in Brda
The best way to arrive and explore Brda is by car – just like in Tuscany. Perhaps, you can go a little more adventurous and go by bike, just like us! Goriska Brda is about 140km away from the Slovenian capital, Ljubljana as well as from the Marco Polo Airport, in Venice, and only 66km from Trieste. Find here the HOMEPAGE, sorrybest deals on car rental in Slovenia.
*Our staying at the Hotel Vila Kozana was an agreement between the two parts, but the opinion here expressed are fully sincere. Our primary commitment is with you, readers, and regardless of the partnership, we would never fail to give an honest review of our experience.