This post is also available in:

Português
Behind the Monday Feelings are Tiago Ferraro and Fernanda Kiehl, a journalist and a photographer in a travel around the world since December 2014. We are both from São Paulo, Brazil. Though, we met and married in London, where we lived for many years.

In London, even though we had rather stabled jobs and lives, the will to travel around the world had always been stronger. So, we left everything behind to explore the most remote corners of the planet, always focusing on meeting people, experience different cultures and demystify prejudices about specific places.
What would initially be a sabbatical year, turned into our profession – so we have never stopped travelling ever since. We portray everything we live and learn through our articles on our website and social media, as well as journalist articles for other media outlets, photographic exhibition, documentaries and a book, our first ever!
Travel book Nomad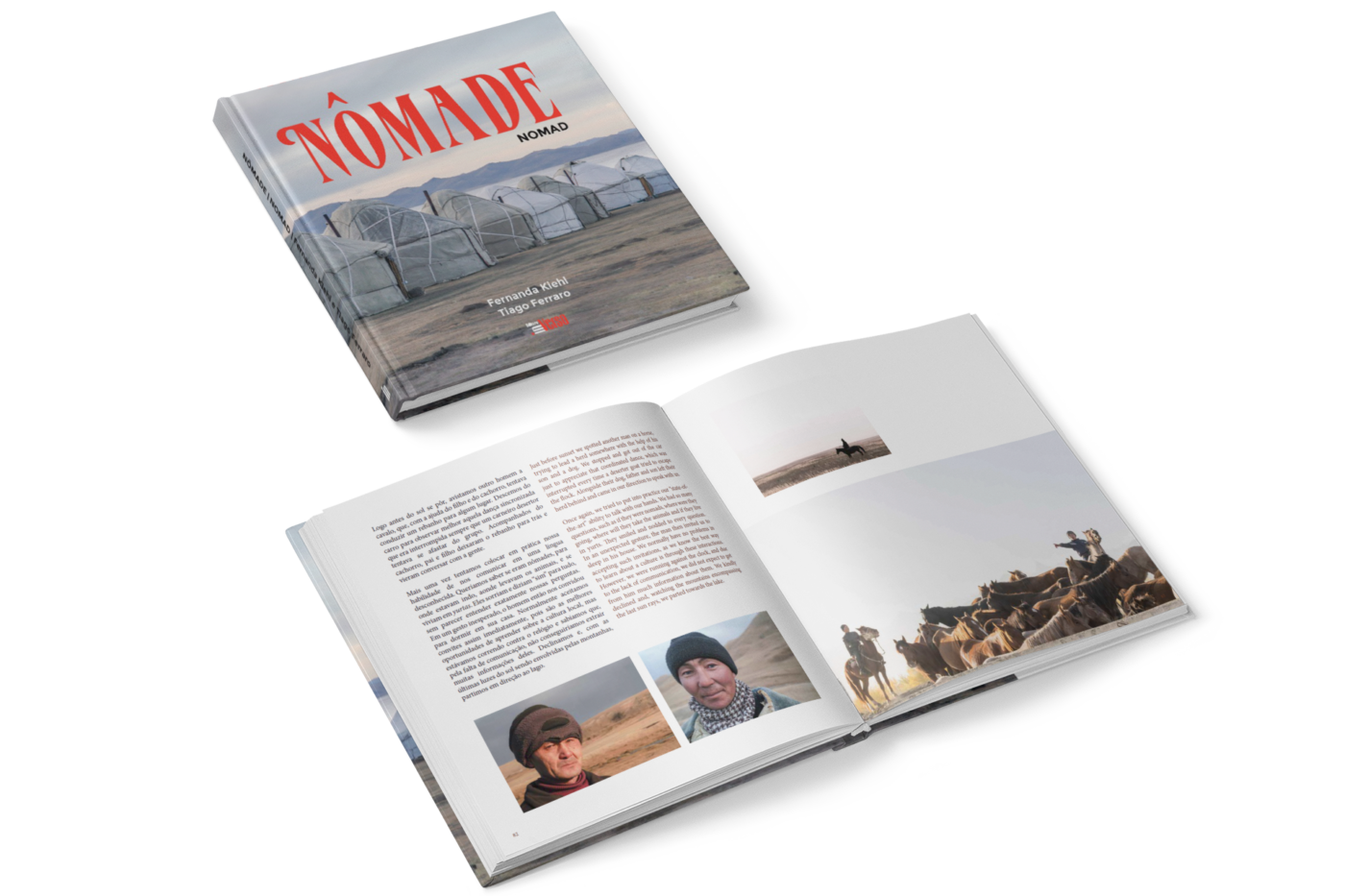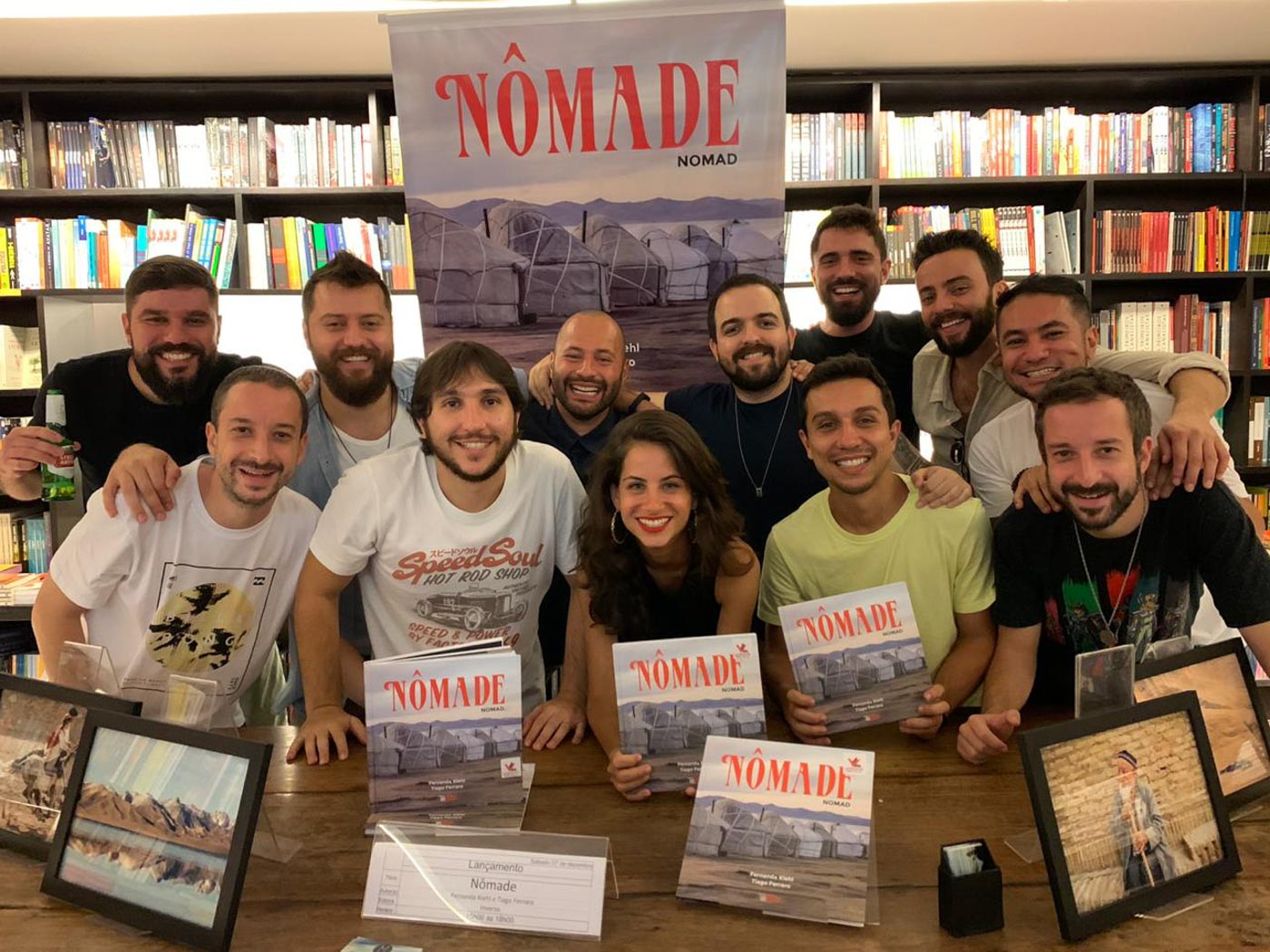 How we travel
We often opt to spend long periods in each destination we go, so to absorb calmly the nuances and characteristics of each place. Generally, we say we aren't travelling around the world, but rather living around the world. Since December 2014, we have visited more than 60 countries and lived in six of them: Kenya, Greece, Thailand, Italy, United Kingdom and Brazil.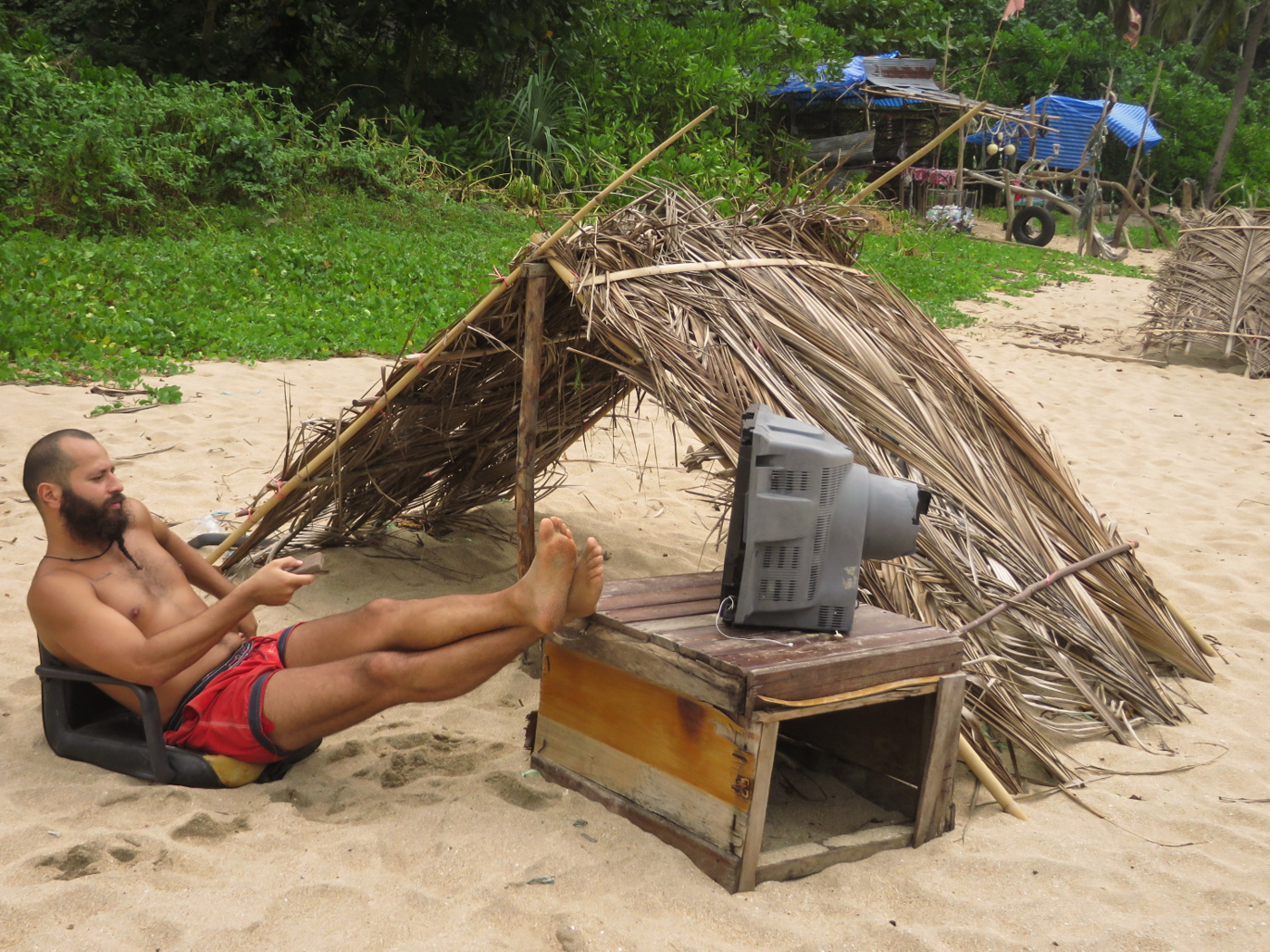 Here, at Monday Feelings, we talk mainly about off-the-beaten-path destinations or about more touristy places but with a different perspective; responsible tourism and experience tourism; adventure travels; digital nomadism; let alone providing you with many tips and info to travel more and better!
By the way, we have a page fully dedicated to tools and apps we use and recommend during our wanderings, to help you to travel more comfortably and economically.
Once again, welcome to Monday Feelings. If you have any suggestion, advice or doubt, get intouch with us in here or send us an email at getintouch@mondayfeelings.com and we will get back to you the soonest.
Lots of love and safe travels,
Fernanda and Tiago.
Frequently Asked Questions
Who writes at the Monday Feelings?
All posts are practically our own. Fernanda, as a journalist, tends to be responsible for the writings, while Tiago, who is a photographer, takes care of the images. But this is not an absolute rule and there are many texts written by Ti and some photos are by Fê.
Now and again, we also invite other travellers or anyone with an interesting history to share their experiences in the our Guest Traveller section. Contact us if you want to write to us.
How do you earn money?
As most of the people out there, we have to work to live. The only difference is that our work relies almost entirely on the internet. That way, we manage to create from anywhere in the world, as long as we have our laptops with us and a reliable internet connection.
Our income is mostly from:
– Selling services and affiliate products on our website:
Every time you book something through our partners (hotel, rental cars, flight tickets, insurance, portable wifi and so on), we earn a small commission. You don't pay anything extra for it. In fact, most of the times we managed to get you an exclusive offer to our readers.
– Freelancing jobs related to audiovisual:
We manage social media accounts, do video editing, create content, SEO analysis, translation and more.
– Writing:
Content created to both Portuguese and English media outlets, such as Folha de São Paulo and the magazine Diaries of.
– Tailored itineraries:
We develop tailored itineraries to many independent travellers who enjoy authentic experiences and are looking for making the best of their time travelling. The most common itineraries we do are to South Africa, Iran, Italy, Peru and England. However, we are apt to make you an original and complete tailored to anywhere you wish to go. This is a job which required a deep research in order to provide the traveller with the best information, always attent to their preferences and budget.
– Travel book sales:
We published our first book in December 2019. to our great happiness, it has been accepted and sold quite well.
What did you both work before travelling?
Tiago moved from Brazil to London in 2006. Over there, he worked in many different companies until graduating in BA Business Management at the University of Greenwich (1st Class). His last job as an employee was as a sales representative in a multinational business events company.
Fernanda graduated in journalism at the University Mackenzie and has worked in Public Relations offices in both Sao Paulo and London. Particularly in London, her work focused mostly to represent the biggest chefs in the global gastronomy market.
Get to know a little more about how it has all started on this page here.
What is your book about?
"Nomad" is our first book, launched in December 2019 by Inverso Publisher. It portrays, through many photos and stories, the two months we spent exploring the Central Asia region. The book is told in Portuguese and English.
It begins at the World Nomad Games, an out-of-this-world Olympics for the nomadic people. We had the pleasure to be invited by the Kyrgyzstan government to cover the games. From there, we explore the most remote corners of Uzbekistan, searching for the history of the nomads of Central Asia, having as background the most scenic landscapes we have ever seen.
I want to work together with you. How to do that?
Our goal to foment responsible tourism. We want to achieve that by promoting a deeper and stronger interaction and relationship between travellers and local communities. We have previously worked with a few destinations and brands, such as IFeelSlovenia, I See You in Puglia, Wifi Travelers, Giroptic, Cigno Verde, Travel Land, IBS University in Pakistan and so on.
Do you want to make a proposal to the Monday Feelings? Get in touch with us through here or via email on getintouch@mondayfeelings and let's talk!
I want to become a digital nomad. How do I do it?
This is surely one of the most frequent questions we receive. There are many jobs you can do over the internet to become a digital nomad. The most common ones are: IT, drop shipping, travel writer and web developer. No matter what you choose, you will always have to specialise in what you do and that takes a lot of time. There will be many hours of studying and connecting with other professionals from the field you chose.
There are many websites offering good quality courses, such as Rockcontent, Udemy and edx.org.
Stay tuned on our social media as we are always posting about digital nomadism on our Instagram and Youtube.
I want to know more about volunteering work
Whenever there is an opportunity to get involved in a social project, we do. After all, the world has given us too many privileges and we feel we have to give back something. If you also feel it's important to leave a positive impact wherever you go, check our MF Social page.