This post is also available in:

Português
This is a sponsored post. Sponsored by fraternization, goodness and humanity because there was no agreement between any parts.
In a world where it seems to most people that we are driving towards selfishness, extreme capitalism and lack of caring for others, a hotel manager letting you stay for free because it's raining and you don't have anywhere else to go seems like a fairy tale. Now, thinking about it at the moment I write this post, it seems to me too. But not when it happened.
We had no partnership in Koper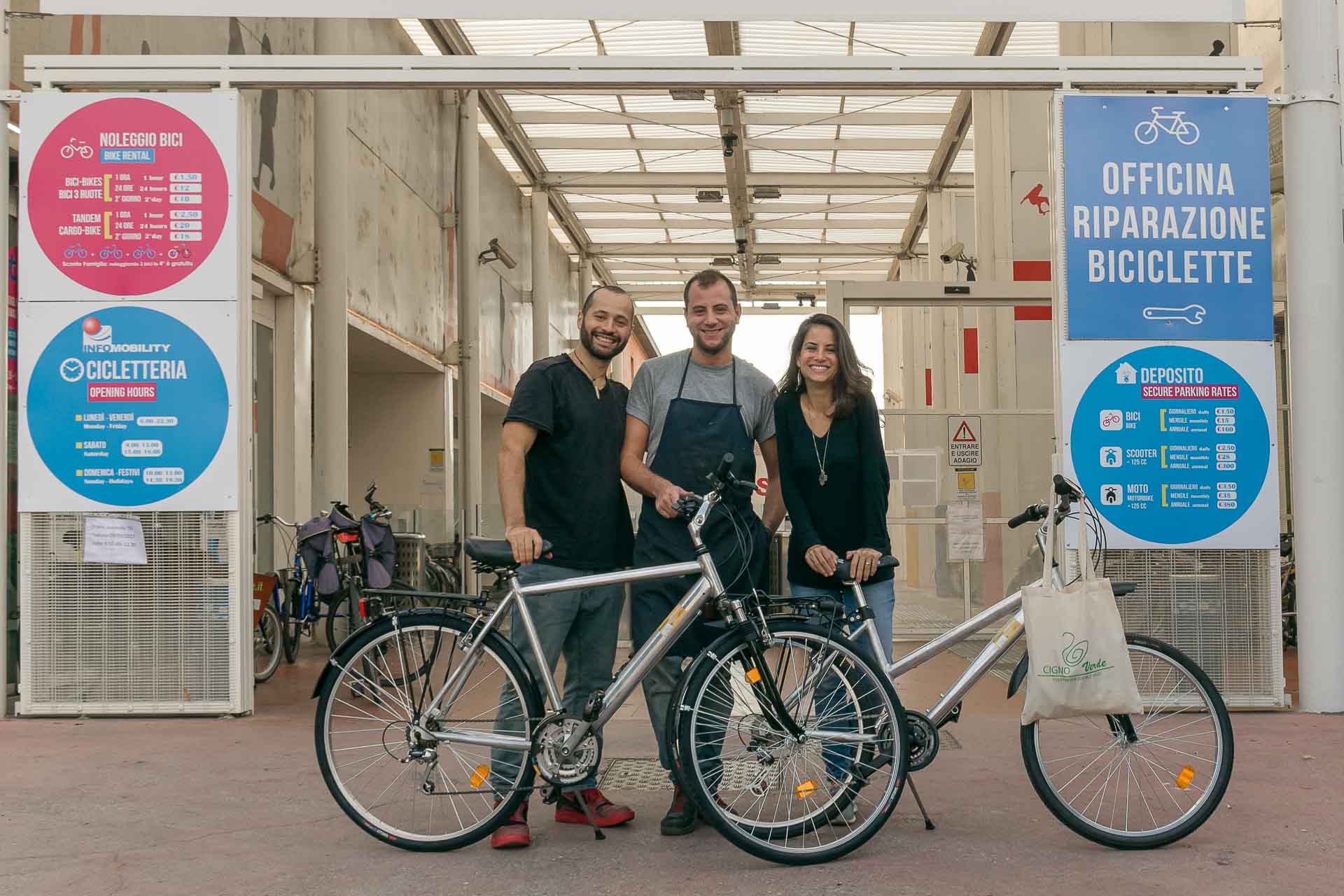 We were cycling from Italy to Slovenia. Part of our cost was indeed covered by partnerships, such as our bikes, which was provided by Cigno Verde, or some parts where we commuted from one city to another, provided by I Feel Slovenia – the Ministry of Tourism from there. Also, a few accommodations were also covered by partnerships, which we clearly states in our posts. And being totally honest, we didn't have to lie, and never would anyway, as we chose our partners by finger. We had pre-arranged accommodation in Mantova, Ljubljana, Brda and Bled, but not in Koper.
You may also like to read:
How we arrived in Koper, Slovenia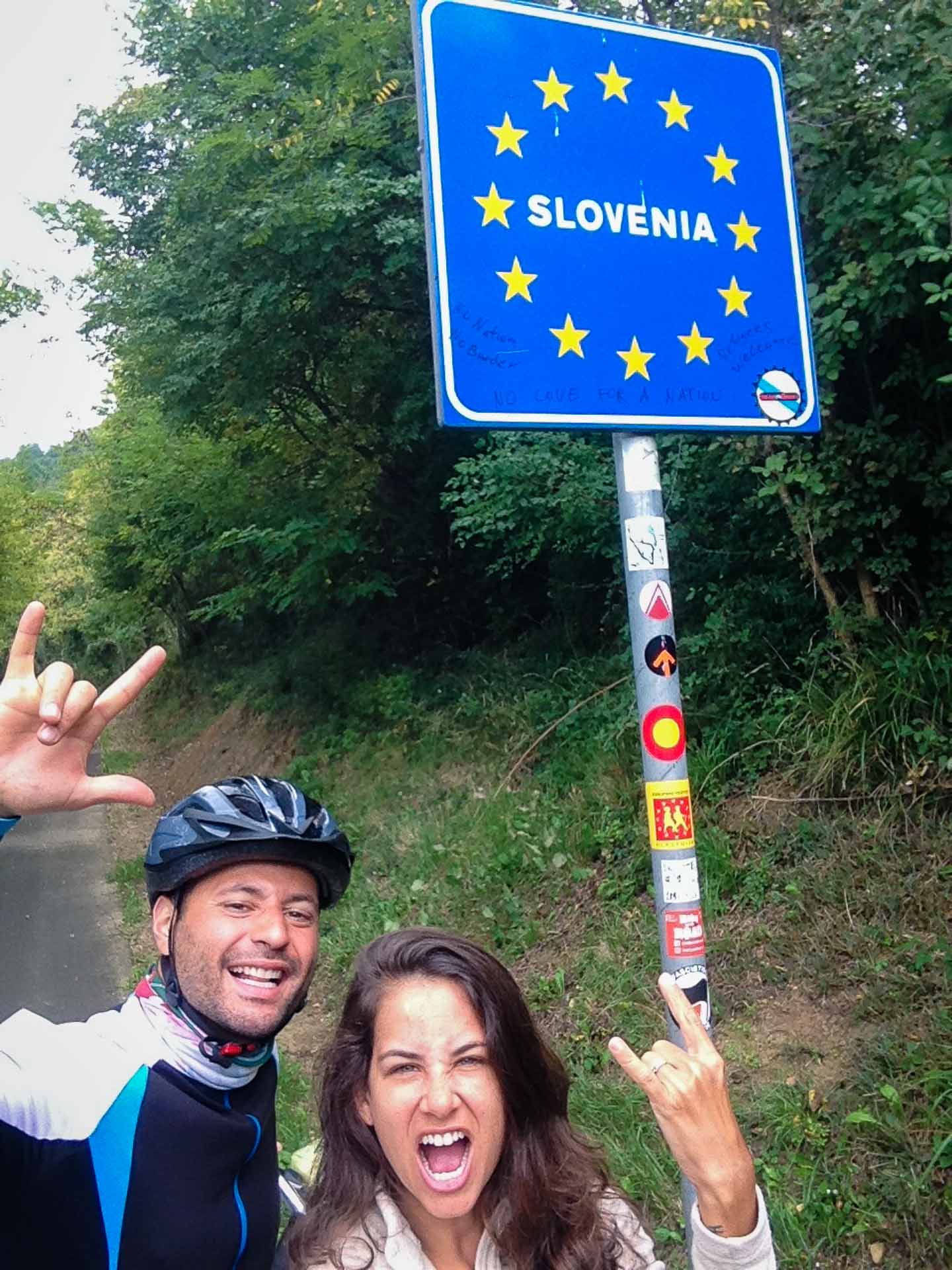 Koper, or Capodistria in Italian, was our first stop in Slovenia. We had just crossed the border with Italy, coming from Trieste. Most of the way was beautiful. We had hardly had bad weather, apart from Mantova, but we had where to stay and that helped. Nonetheless, the actual cycling had been fine, so far.
The moment we arrived in Koper, rain started to pour down and we didn't have where to stay. We were thinking of camping initially, but no way that would be possible now.
Koper, in Slovenia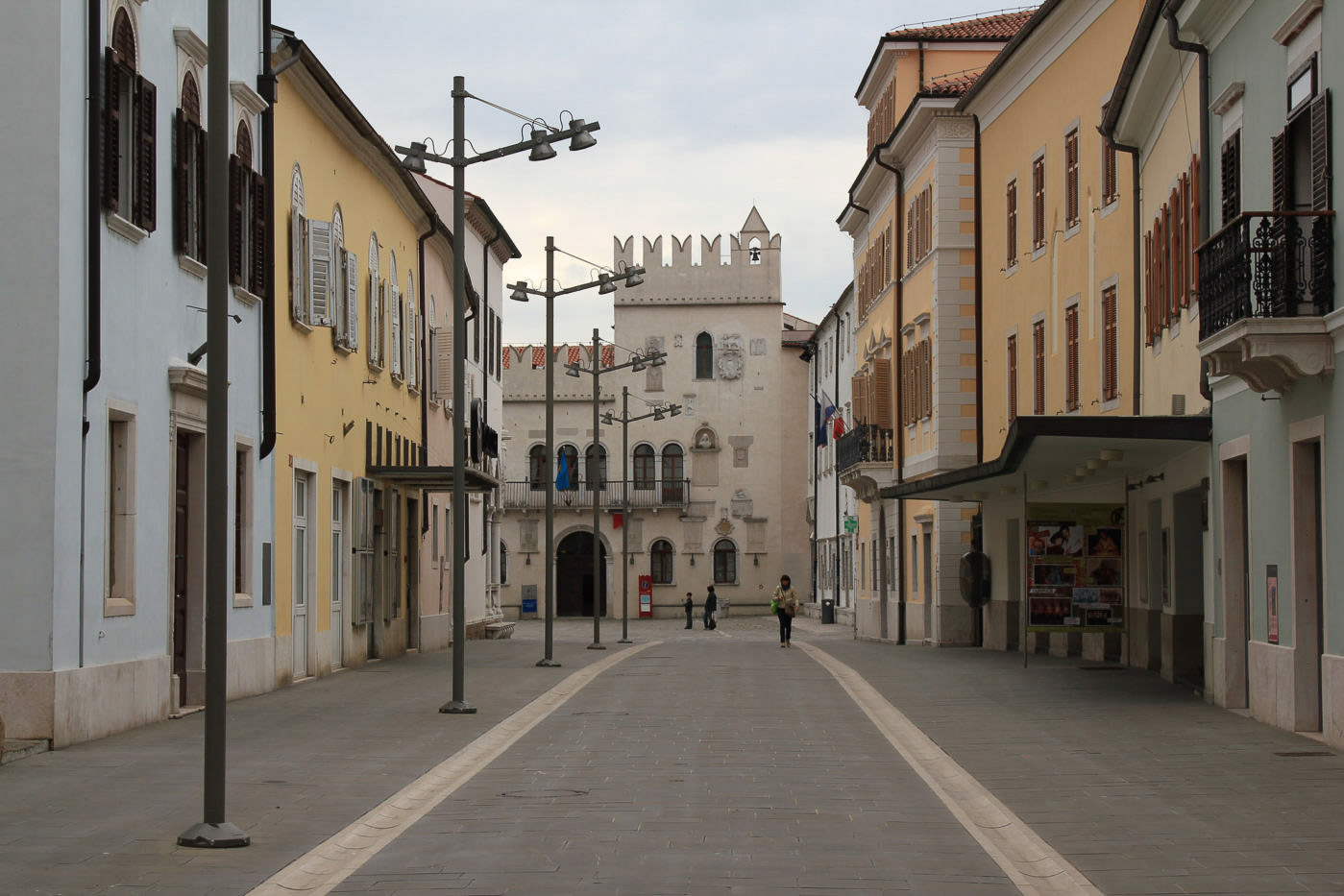 Allow me to short break here to tell a bit of Koper, it will help on the context. Koper is a village near the border of Italy and Slovenia. Practically everybody speaks Italian, eat cheese and drink wine in there.
Koper was long under the dominance of the Romans and the Venetians and its history is therefore more related to the Italian rather than to the Slovenian. It used to be walled off and today you can still see some of the old city's entrances. In short, it is basically an old Italian city which happens to be in Slovenia. One can only notice it has left Italy because of a few cultural details – and the GPS will tell you.
Accommodations in Koper, Slovenia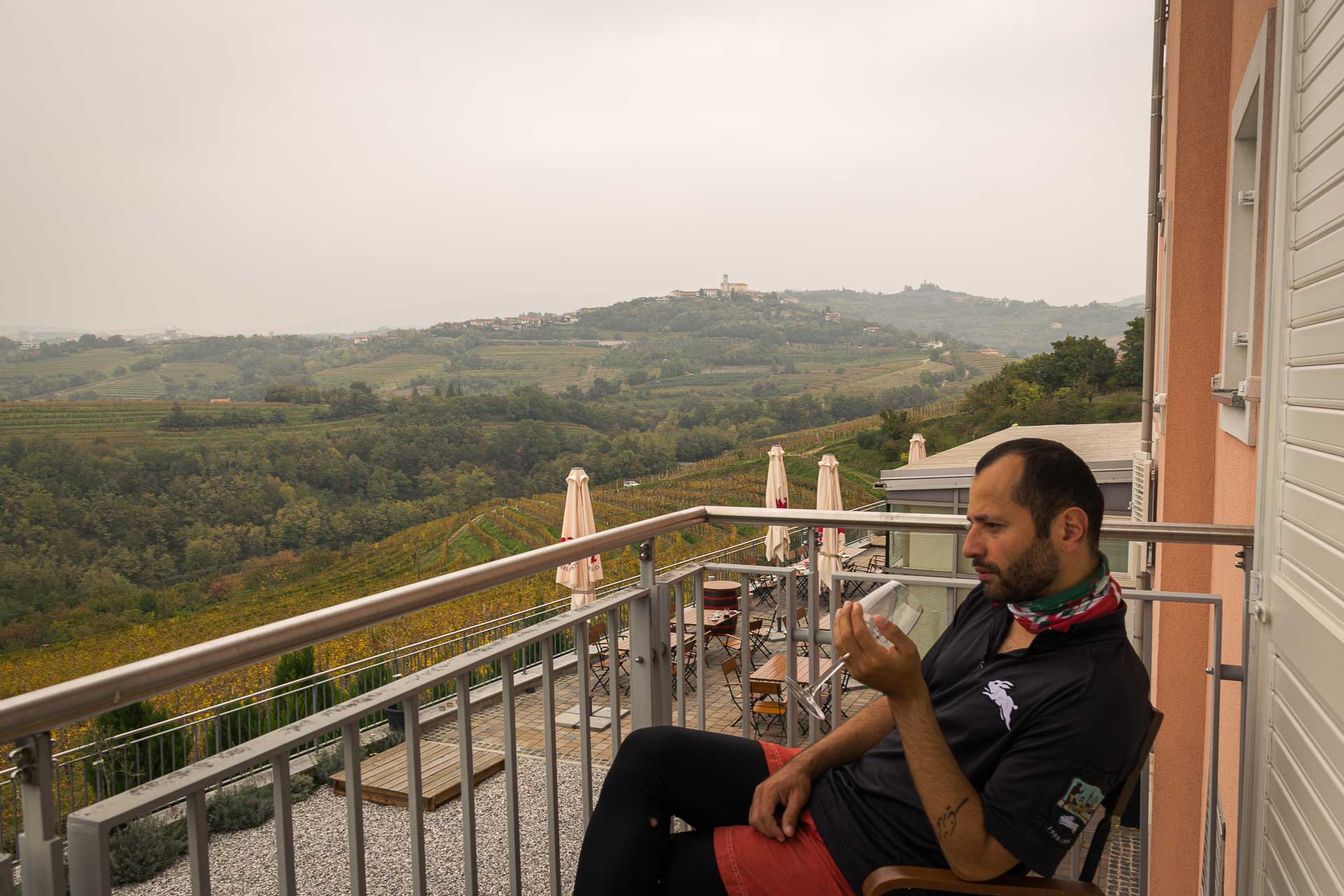 As Koper is not so big, there are only a few hostels/hotels in the village. And as there aren't many tourists going in there, many of these accommodations have no reception. The places we have found, for instance, simply had a Whatsapp number stuck on the door saying to get in touch for further information. We sent out a few Whatsapp messages and all of them shared something in common: they were all above our budget.
It was already 5ish in the afternoon, so we tried to convince them to lower the price as we had to leave the next day at about 8am. We had an appointment the day after with the Skocjan Cave and would not miss it for anything in this world. But all the attempts to lower the price were unsuccessful. We were about to give up and pay the price – about 50 Euros on average. We even started calculating where we would cut on our expenses later on in order to make up for it.
The rain carried on as strong as before and the day was already turning its back to us. Just before giving up, we decided to give a last shot in the last remaining hostel of Koper, the Hostel Museum.
The Hostel Museum in Koper, Slovenia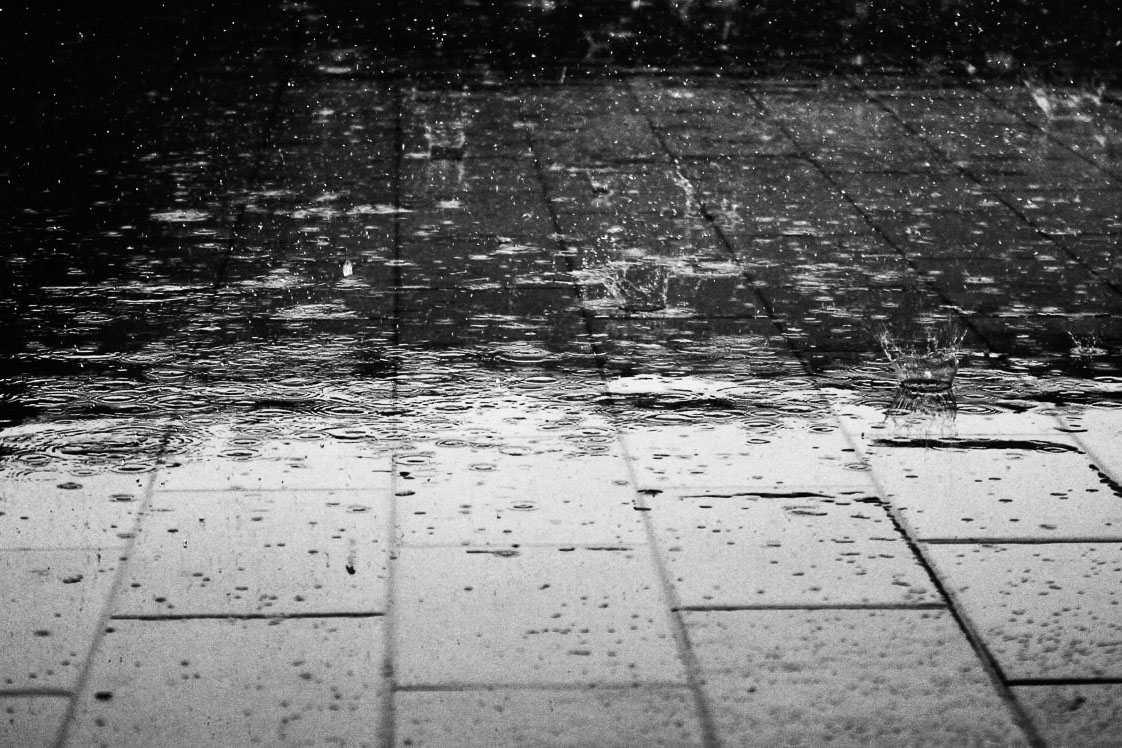 Unlike the other establishments, the Hostel Museum has a reception operating all the time, along with the bar and restaurant of the hotel too. We came in, quite soaked, in the quite busy bar/restaurant and asked to speak with the manager or the person in charge of the day. A tall, modern, blond and short-hair woman came up with her iPad on hands and we started telling her our situation – which, quite frank, at that moment seemed rather pathetic.
At that moment, the rain was really pouring down. It looked like someone up there was trying to prove a point of how much water one can throw over a village. And that one was proving it well.
Doris, the manager, engaged in a conversation with us. She had been to Brazil and we shared a lot in common. She lowered the price almost by half for us, but yet it was above our budget. It would be around 40 Euros for a room, with the special discount. At that moment, we looked at the rain outside, she looked outside too, then we looked at each other and she said: " Well, stop thinking. Grab your stuff and put in the room and we sort your accommodation price later. It's most important that you stay dry now".
There was just nothing else to do at that moment rather than heading towards our comfortable room. The Hostel Museum has no dormitories like other hostels. Instead, they have apartments where guests share the common area. It can be similar to a student halls.
When we had our stuff sorted out, we realised how much we needed such place. We had a shower, cleaned some of our clothes and cooked our meal. We didn't remember the last time that happened – the three of them. And we slept very well.
The check-out moment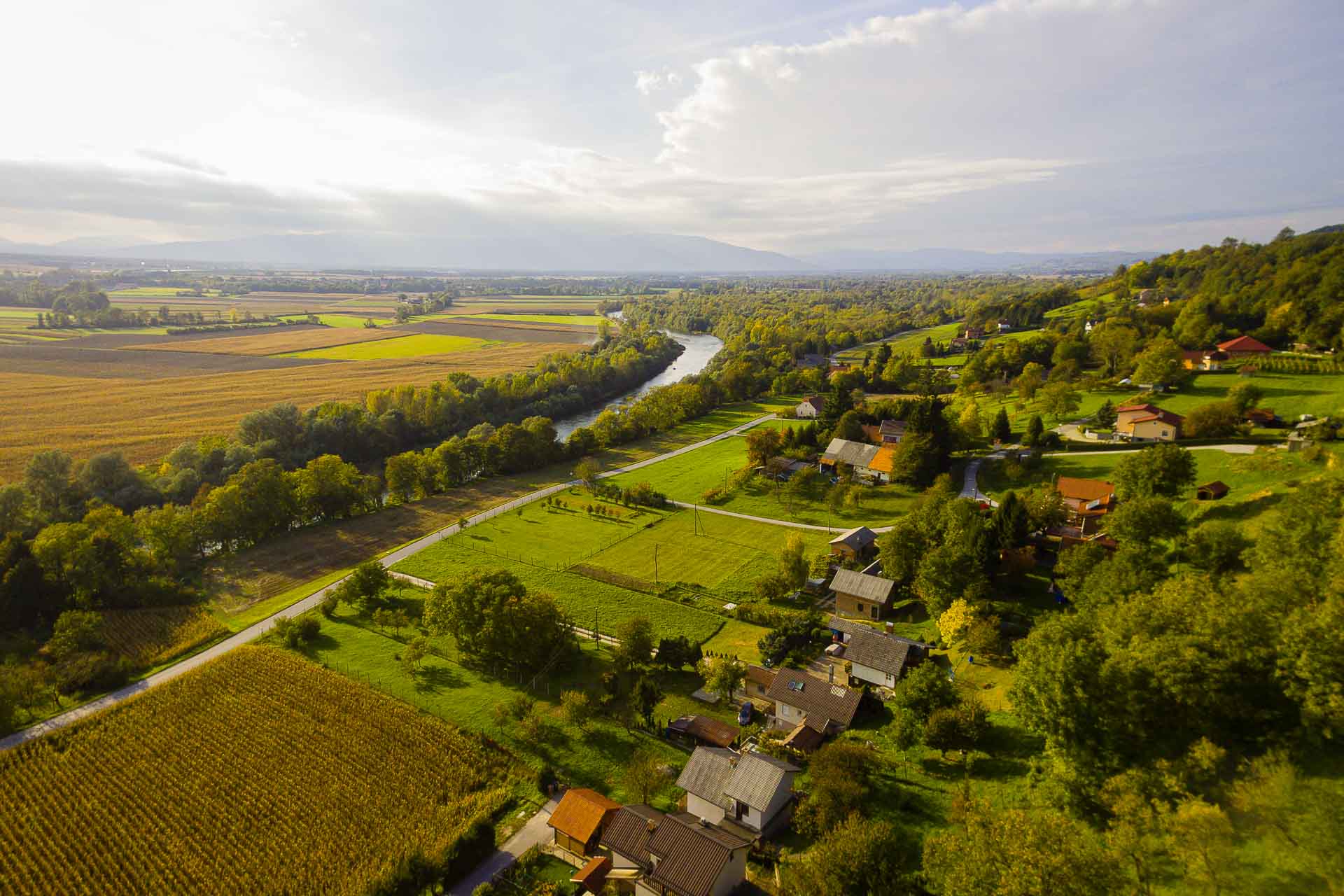 Next morning, we got our things ready and went downstairs to talk to Doris. She wasn't there. We asked the person at the reception, who happened to be her son, to call her. Over the phone, she was very lovely said for us not to worry about paying, it was her pleasure and that she wishes us a really good time in Slovenia.
So, we didn't have any agreement. It was implicit that we had to pay €40 for the night and she didn't let us pay neither asked anything in return. She simply helped two strangers.
We are not here to say how amazing the hotel was – and it was – or how much you should visit Koper – and you should. But, to talk about something very important. We know that the feeling of "the world is turning upside" is increasingly constant and it feels like we are heading towards a dystopia. However, there are still more good people than bad. We are still the majority.
We understand that with so much bad news bombarding us every day, it's difficult to believe in that. Sometimes we also start questioning "where is the love" of the world. Though, as soon as we start having such questions on our minds, people like Doris crosses our path.
It's these encounters that keep us having faith in humanity and going on with our plans to travel the world, discovering new people, new places, new cultures, and sharing it all here on Monday Feelings. Because the small, everyday deeds are also deserving of being told.
Thank you, Doris