This post is also available in:

Português
South Africa is a fascinating country full of things to do and to see, as we have said before. However, with so many activities and sights available, we understand it can be quite tricky to choose what you should prioritize during your travel. If you are in this exact stage of organising your itinerary, you came to the right place as we tell you now in details what to do in South Africa.
This is indeed one of the countries which most surprised us during our travel around the world. After having spent 6 months travelling through Kenya, Tanzania, Malawi and Mozambique, South Africa caught our attention, particularly because of its infrastructure (much more similar with Europe than with other African countries we had been).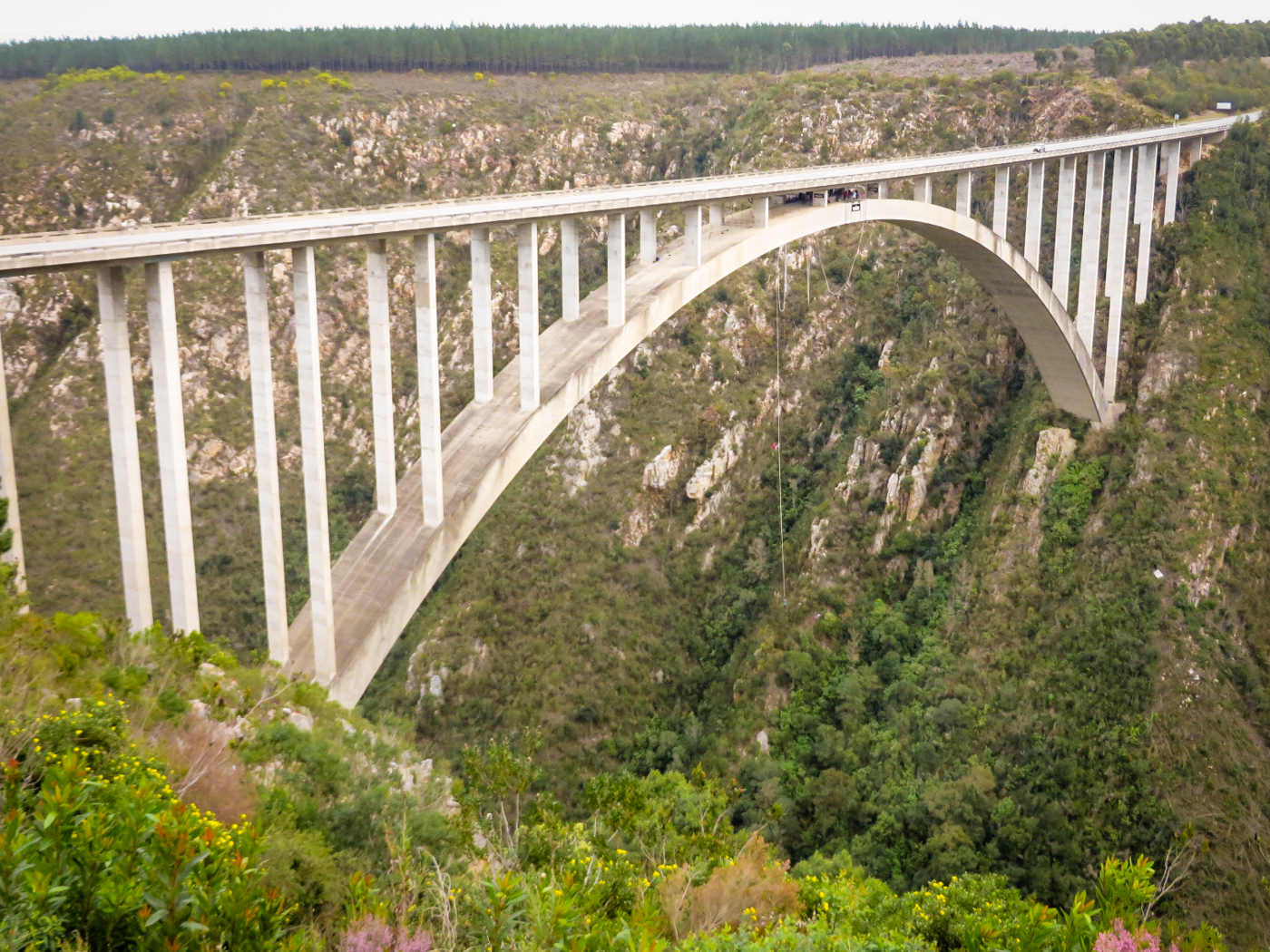 As we have heard a few times, South Africa is "Africa on beginner's level". It is a first step so you can start familiarising with the continent and get ready to explore all of its wonders. But let's cut the small talk and go straight to what really matters and the real reason you got into this post: What to do in South Africa!
What to do in South Africa: your ultimate itinerary
Visiting Cape Town (we recommend at least 4 days)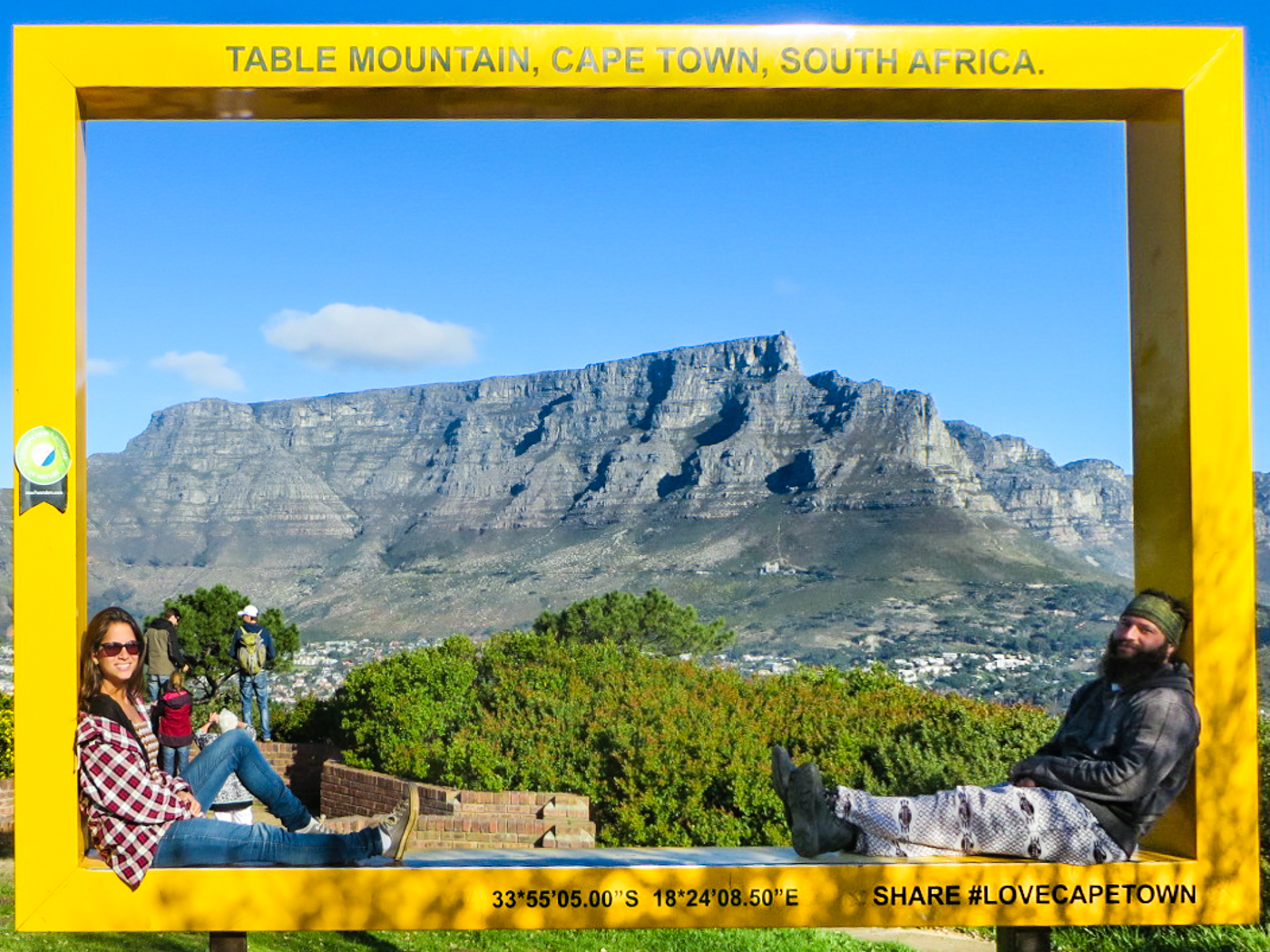 What to say about Cape Town? Perhaps, one of the most beautiful cities on earth, and the biggest attraction in South Africa. This is a place where nature and town live together in harmony (at least, that's what we felt).
We recommend you to stay in Cape Town for at least 3 nights and 4 days. Make sure to visit the Waterfront, climb the Table Mountain (either by foot or cable car), go up the Signal Hill to have a panoramic view (and perhaps paragliding) as well as visit the astonishing Camps Bay.
Cape of Good Hope and Boulders Beach (1 day)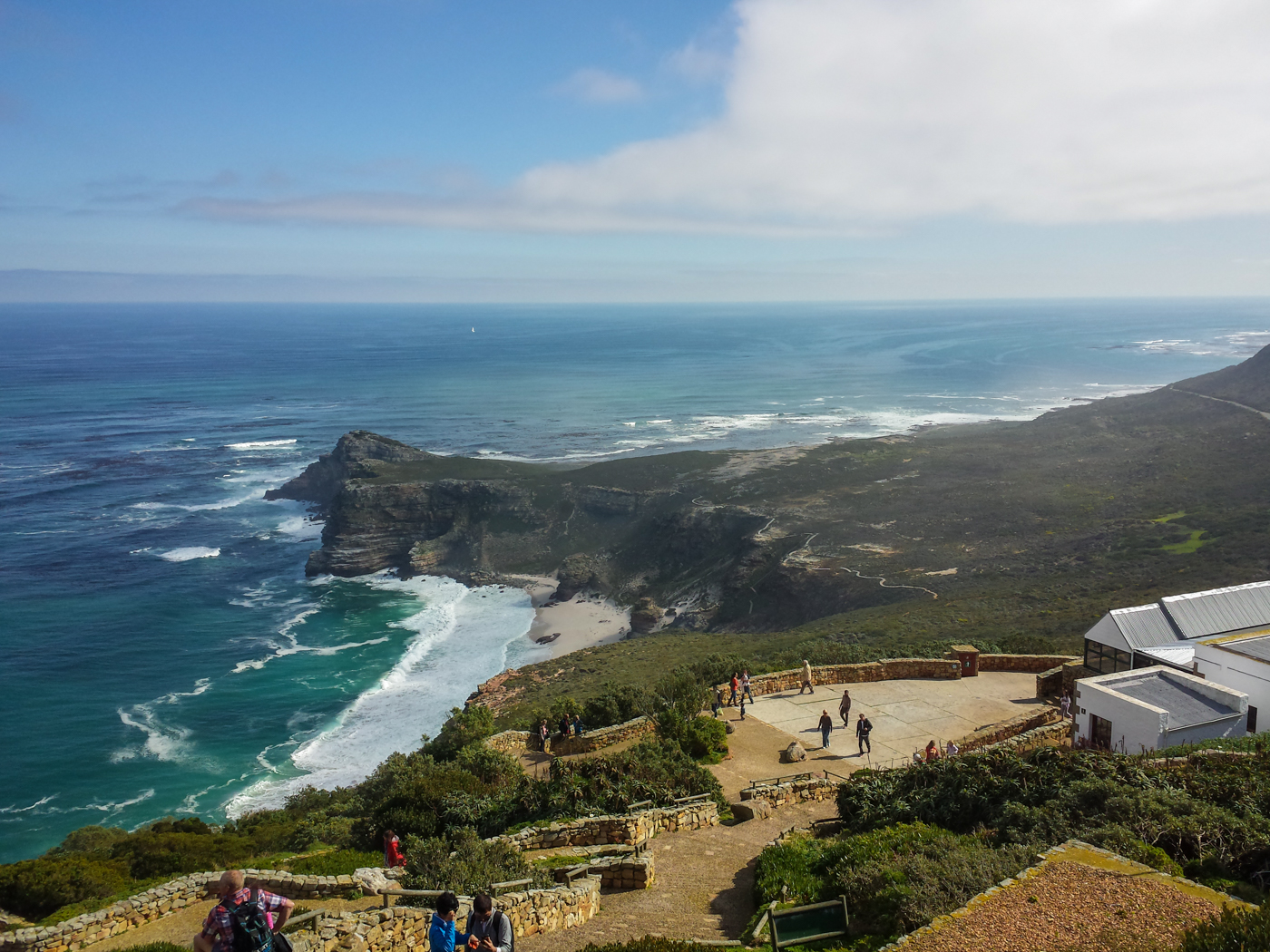 The Cape of Good Hope is probably more famous than interesting. It is at about 50km from Cape Town and it is worth visiting, particularly because of the way there. Half way to the Cape, you will find the unmissable Boulders Beach, a beach for penguins.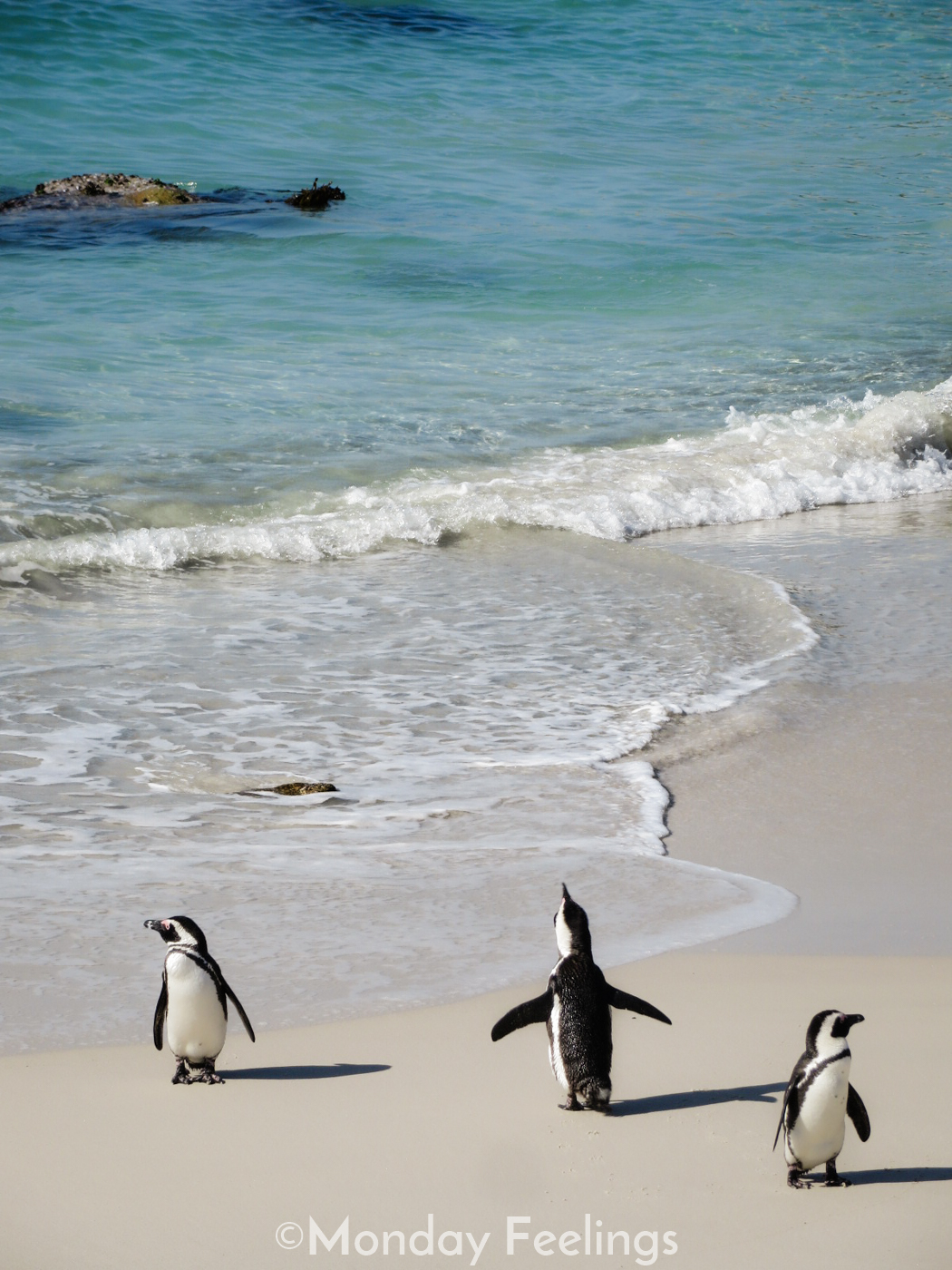 In our opinion, there is no need of sleeping in one of these places. You can make it during a day tour from Cape Town, both on your own (renting a car, as we did and recommend) or by booking a group tour through your hotel or agency.
Wine tasting at the Wineries (1 day)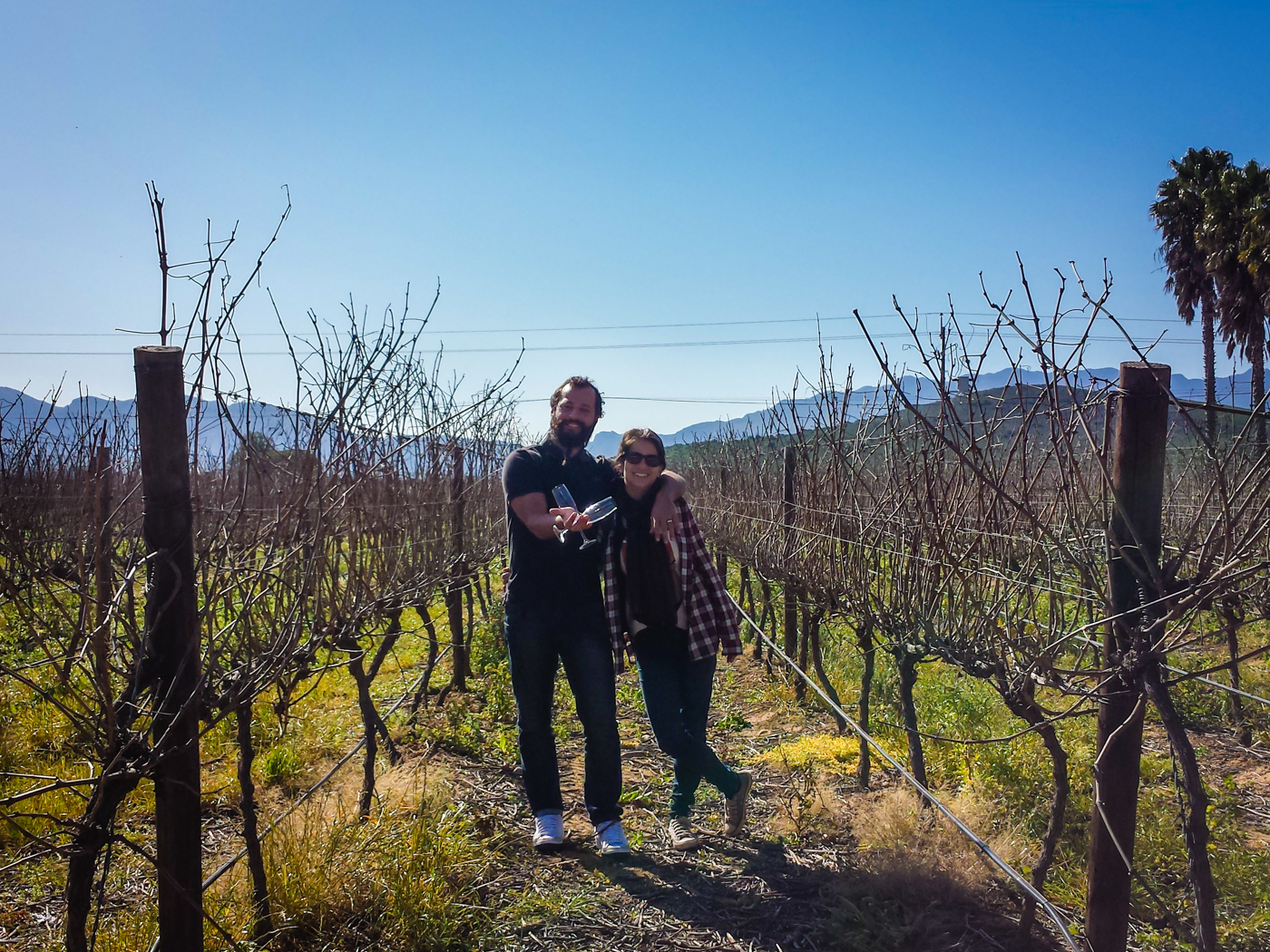 The Stellenbosh, Paarle and Franschhoeke cities' wineries are the best in South Africa. They are located about 1 hour driving from Cape Town and too can be done by either booking a tour or doing yourself. Unlike the Cape of Good Hope and the Boulders Beach, we strongly recommend you to book a tour. You don't want to be the driver when visiting wineries, as the best is the tasting 😉
The tour takes about the whole day and you get to know 3 to 5 famous wineries while tasting the products. A good advice for those who don't wish to do just one day of wine tasting is to stay over in one of the farms.
Black-owned wineries in South Africa
During our time in South Africa, we visited around six wineries. Besides being incredibly good, they all had something else in common: they were owned by South Africans of European ancestry, which means, the white population. At the time, we didn't think much about it and we thought this was more related to Europe's wine tradition, rather than being a symptoms of the country's history of racial segregation.
However, as we found out later, we were wrong. So wrong. The history of South Africa's wine production is very much associated with the exploitation of the black communities. The work in the fields were mainly made by the local population. A hard and exhausting labor that was many times paid for in wine, which as you can imagine, contributed largely for the number of alcoholism among locals.
Paying employees with wine was since then forbidden and as everyone knows, South Africa is still trying to recover from a not so far away past of racial tension. The changes have also reached the wine industry and there are a few black winemakers and entrepreneurs showing up in the business.
If we knew about that when we were in South Africa, we would definitely had included some of these farms on our itinerary. Unfortunately it's too late for us and we will have to leave it for our next visit. However, if you are going to South Africa and wants to know more about it, check this great article from The Guardian. In this website here, you can also find a full list of the black-owned brands in the country. If you go, just don't forget to let us all about it!
Johannesburg (1 day)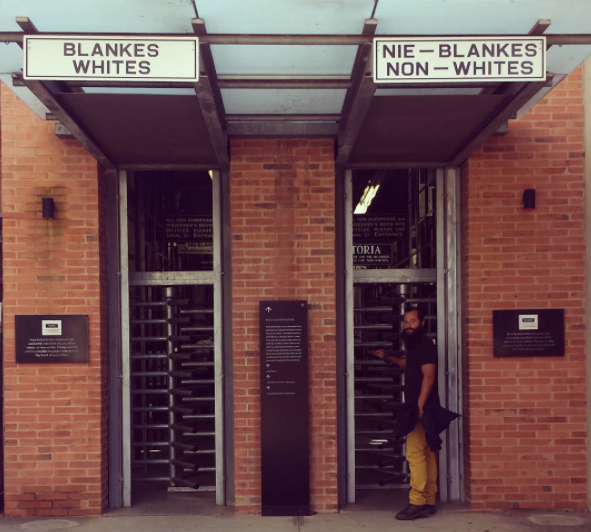 Johannesburg is not the easiest place to travel in South Africa. The city reminded us a lot of Sao Paulo, which we love by the way, but it's the kind of place you have to go with a local to find the hidden gems and discover where the cultural activities are actually taking place.
Although there are lot's of things to do in Johannesburg, we only recommend staying there for one or two days, as there are many other beautiful and more interesting cities to see in South Africa. A must in Joburg though is the Apartheid Museum, so make sure to visit it. We also enjoyed walking around Sandton area, which is full of restaurants and stores.
We heard a lot about a tour in Soweto, the largest slum in the African continent. We can't say much as we did not do it. We don't really agree with this sort of tour as it looks like a human safari. Soweto has almost 4 million inhabitants and it won't be too hard to find someone from there who will take you to the slum. That would be perhaps a more original way to get to know such an emblematic place. Another option, is to get in touch with an NGO that works in the slum and check with them if there is an opportunity to see their projects.
We worked for 5 months with an NGO in Kenya with projects in Kibera, the second largest slum in the African continent and as we were part of the NGO, we had access to the community, the people and their routines.
Johannesburg is also a great starting point for your safari at the Kruger National Park (just 4 hours driving). But, let's leave it for the next topic.
Kruger Safari (3 days)
To go on a safari, was one of the most striking experience we had on our journey through Africa (we also went to Maasai Mara, in Kenya). Everybody should have the opportunity to see wild animals in their natural habitat (and not in a cage).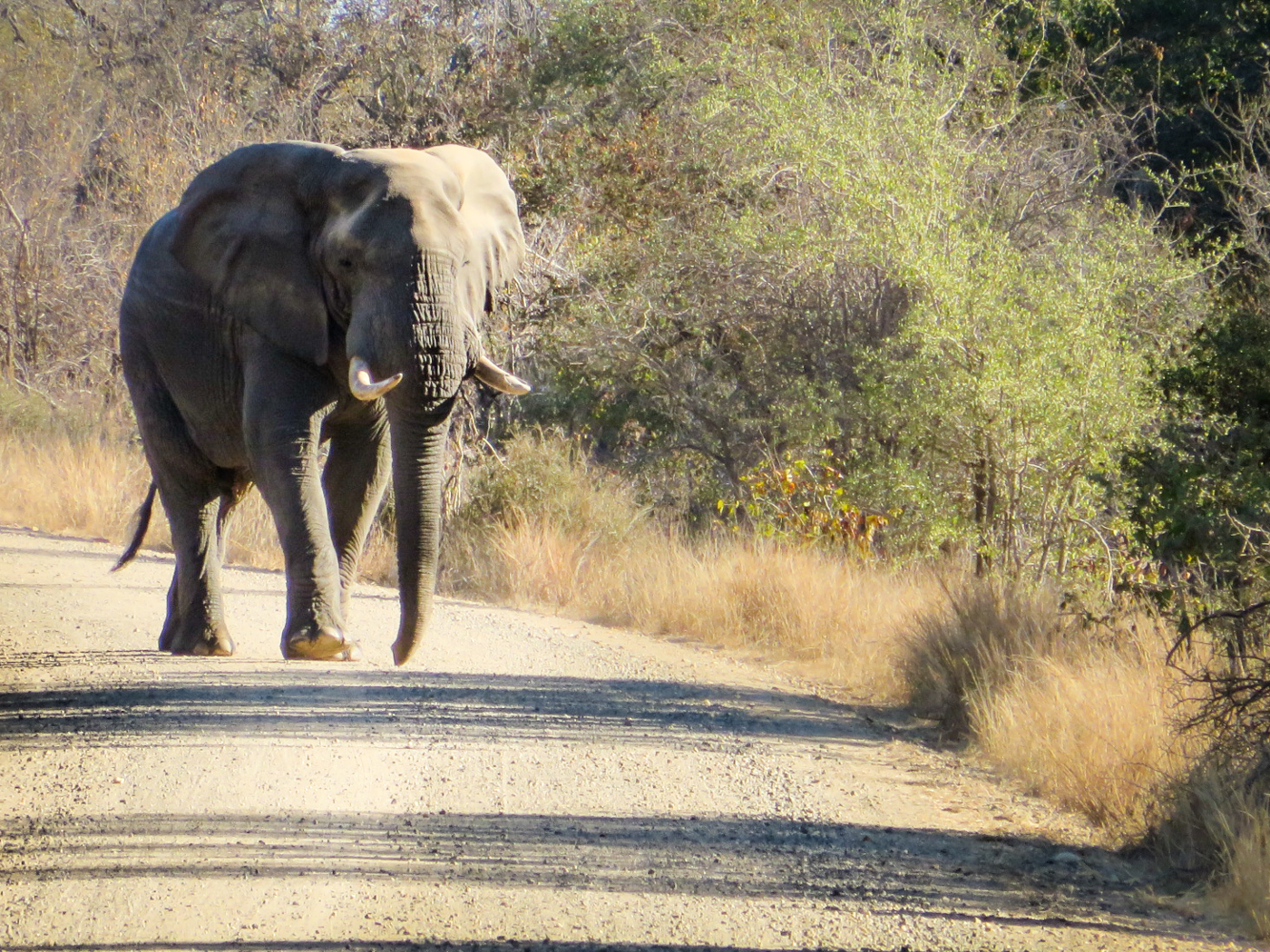 The Kruger is a state-owned National Park, which you can visit on a tour or just on your own, driving yourself (how cool!?).
We went on a guided tour. They picked us up in Johannesburg and took us to the Kruger (about 4 hours driving). We spent 2 nights and 3 days within the park area and went on a full-day drive game at Kruger, plus 2 drive games at privately owned reserves, including a night game.
By the way, either going on a guided tour or driving yourself, don't forget to stop by the Blyde River Canyon, one of the biggest and most beautiful canyons on earth.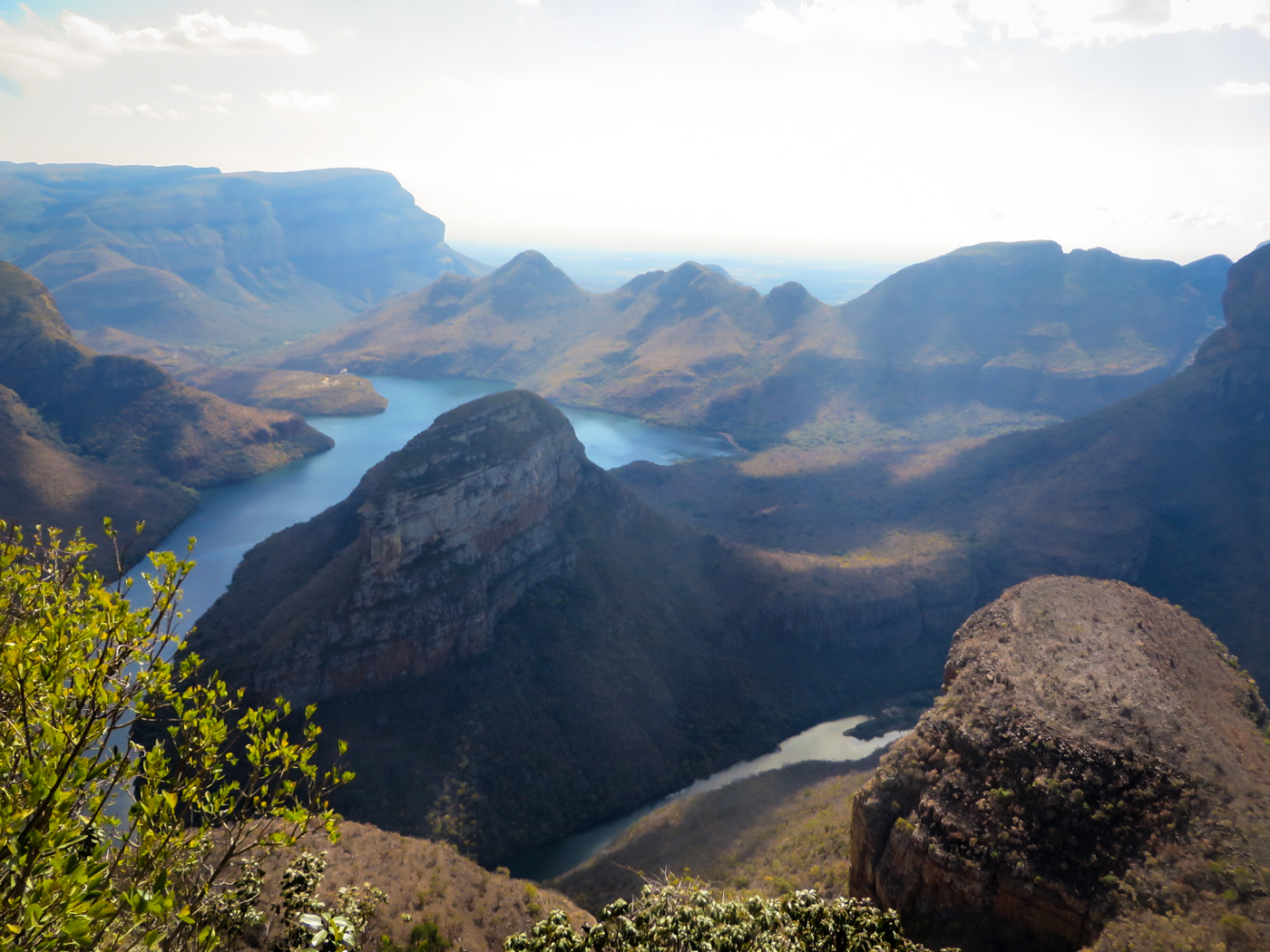 During our Safari at Kruger we stayed at the excellent Phelwana Game Lodge and couldn't recommend it any better. They have their own natural reserve inside their plot and the houses are spread around it, offering full privacy.
Besides super luxurious, you also have the opportunity to bump into a giraffe eating in your garden or a hippo relaxing close to the swimming pool (as it happened to us). There is a car with a driver which takes you from the reception and restaurant to your accommodation and back. The food and the service are also spot on.
Garden Route (at least 4 days, but just if you are driving)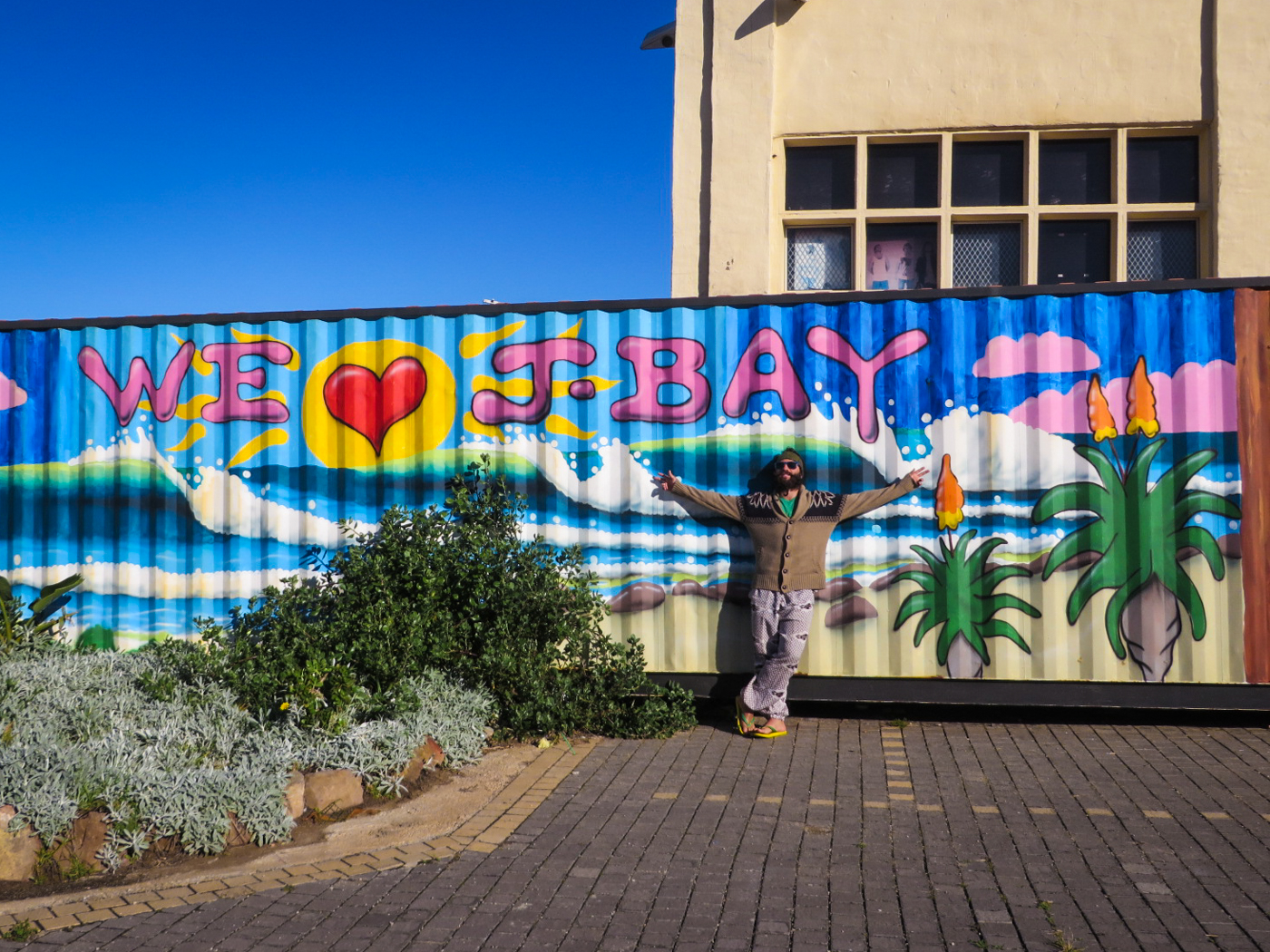 If you are time free to explore this wonderful route, read our detailed post about our road trip on the Garden Route with a motorhome. 
Well, if your time is tightened, spare at least 4 days to see:
Port Elizabeth, a very charming and welcoming city.
Jeffrey's Bay: particularly if you are fond of surfing.
Tsitsikamma Park: So you can jump off the bridge in the highest bridge bungee jump in the world (check our video below!) and get to know the park too. This region is favourable to see whales, so close attention in the sea!
Wilderness: Visit the national park with its beautiful waterfalls and fauna and flora. Also, take the chance to meet the cave man!
Plettenberg Bay: It is a beautiful coast city with also a reserve for a safari game.
Other places to visit on a trip to South Africa
If you have plenty of time, here you are some extra suggestions of things we didn't do, though it was recommended to us by South African friends and other travellers 😉
Go to the Victoria Falls, the largest fall in the world! There are tours leaving South Africa towards Zambia or Zimbabwe. Though, we did hear that Zimbabwe's side is more beautiful, however, best to check visa issues.
Explore South Africa's best beaches. With a coastline stretching over 2,800 km, it is no surprise the country has some incredible beaches.
Visit Swaziland: A monarch country within South Africa. Besides its size (it's quite small), Swaziland has a very diverse landscape and it is the only country with skiing tracks in the whole continent. Could you imagine skiing in Africa?!
Durban: This is the third largest city in South Africa (just behind Cape Town and Johannesburg) and it seems to be very lively. By the way, the largest Indian population (outside India itself) is in there, so get ready for a good curry.
A safari at Addo Elephant National Park, the third largest reserve in the country, located 75 km away from Port Elizabeth. Besides the opportunity to encounter some of the 600 elephants that inhabit the place, you can also spot lions, rhinos, buffaloes and more.
We hope this guide on what to do in South Africa was helpful. If you know somewhere else worth visiting that its not on this post, drop us a line as we would love to share it in here. We would just like to ask you something before you go. If you are looking for accommodation in the country, don't forget to book it through Booking's banner on our website. As we are affiliate partners, every time you book your hotel with us, we get a small commission – and you don't pay any extra for that. That's one of the ways we can carry on with our work at Monday Feelings. Thanks in advance and safe travels! Ti and Fe.  
*Post last updated in April 2018 (originally written in May 2017).