This post is also available in:

Português
We spent 10 days driving through the famous Garden Route in South Africa on a motorhome and it was one of the most fantastic experiences of the trip. We could not recommend it more.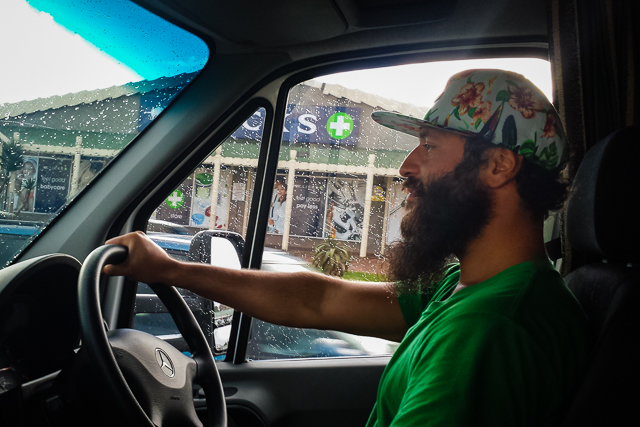 South Africa has an excellent infrastructure for road trips and renting a motorhome to explore the Garden Route was one of the best decisions we made. The car gave us completely freedom and flexibility to see all the corners of one of the most scenic routes in the world.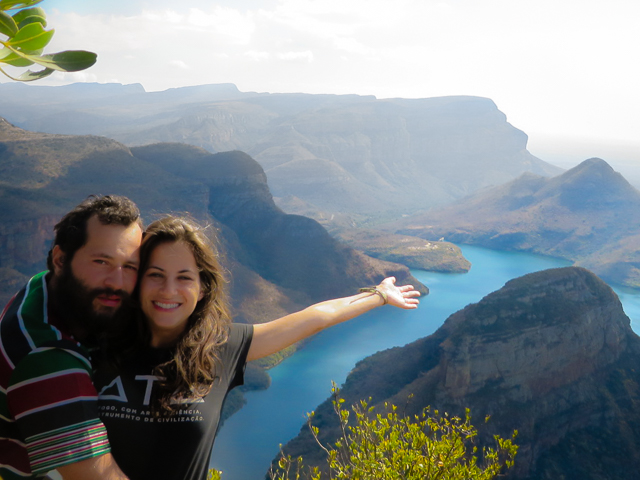 We travelled along the country's coast and saw amazing landscapes and cliffs. At Jeffrey's Bay, we surfed just a week after Mike Fanning was attacked by a shark. We did a barbecue at the Tsitsikama Park while admiring a group of over 100 dolphins swimming only 20 meters us. Also, we saw whales on the horizon that seemed to greet us with their fins and had the courage to jump off the highest bridge bungee jump in the world. We visited caves and tasted unforgettable wines, and ended up our trip at the wonderful Cape Town.
It was an epic road trip along the coast of South Africa in a motorhome.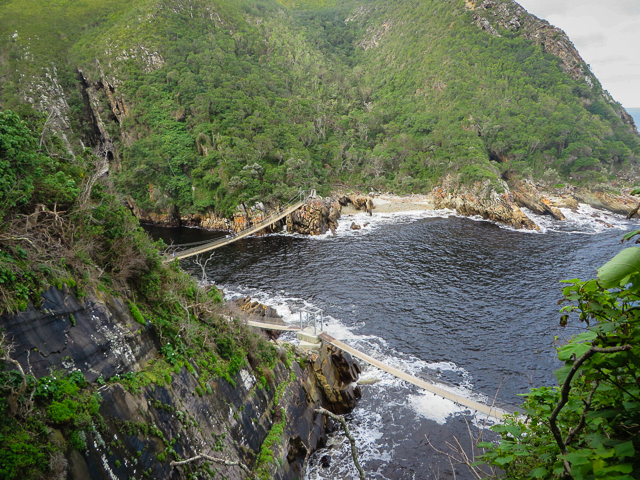 How is the infrastructure for a road trip in South Africa in a motorhome?
Even the smallest cities we passed by, had an excellent infrastructure to receive the motorhome. The camping had plugs for recharging the car, clean toilets and showers, BBQ grills and so on.
Curious to know what to pack for such a trip? Check this road trip essentials post.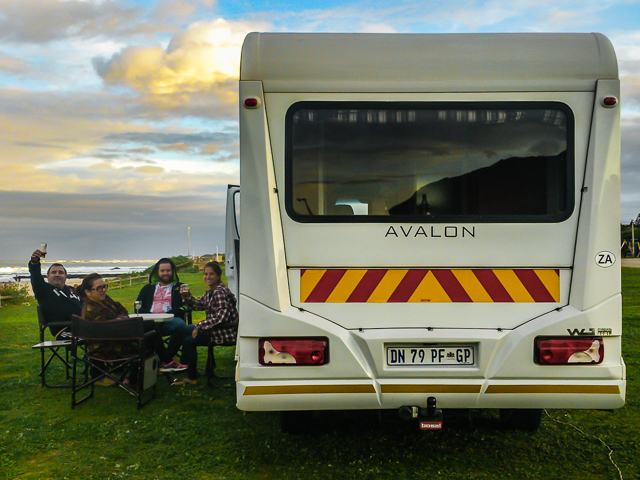 Although our trip was during the low season (Jul – Ago, winter there), we often saw other campervans, motorhomes and road trippers in the campsites as well. As far as we can tell, this type of tourism on wheels is quite common in South Africa.
The motorhome we rented in South Africa
We were with the Tiago's family and we rented a motorhome fit for 4 people (the company didn't have the motorhome that fit six people and, despite being 5 of us, we  managed to squeeze three in one bed plus Ti's parents in the other, and it was all good).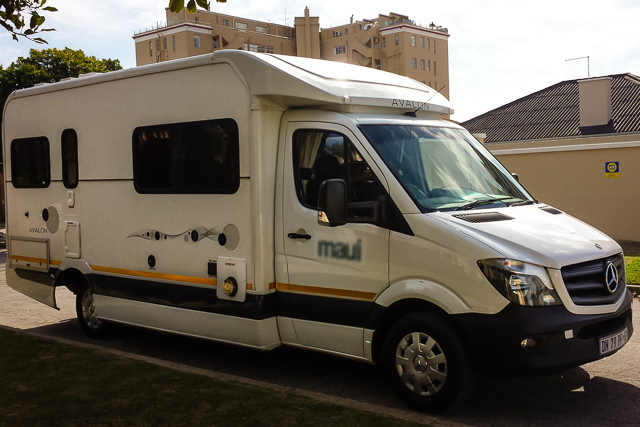 The motorhome had a kitchen and two areas with sofas and tables (which converted into double beds) and a bathroom.
It was all we needed! The car was very well equipped as well, with all the kitchen tools, wardrobes and drawers and even folding chairs and tables, which were very handy when we stopped for making our delicious barbecue by the sea.
Our route

We arrived in Johannesburg, spent a day there, then took a flight to the Kruger Safari. After 3 days of safari game, we flew to Port Elizabeth, aka P.E.
It was in Port Elizabeth that we started driving the motorhome.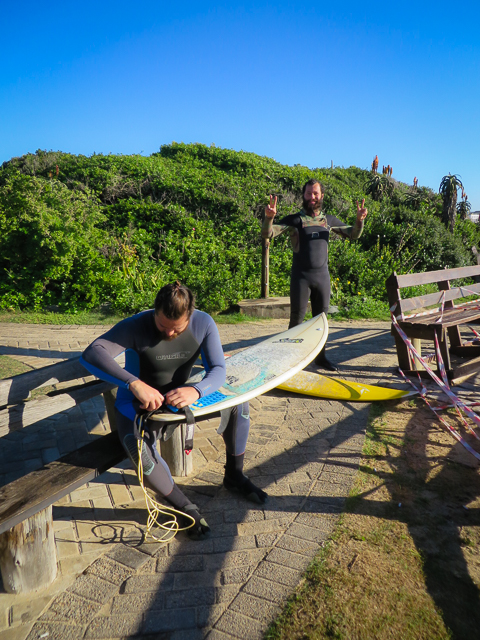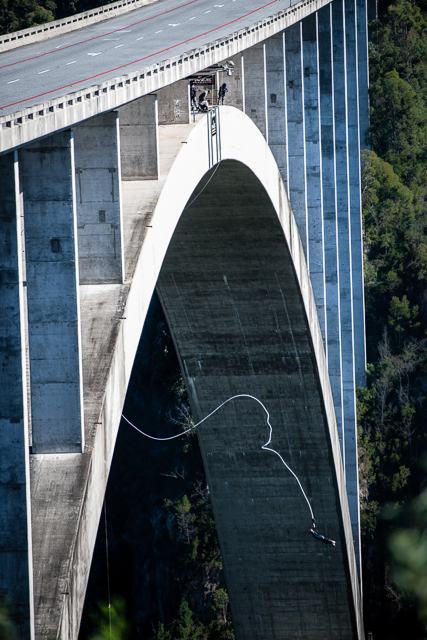 3rd stop – Plettenberg Bay
4th stop – Wilderness (where we had an encounter with the Caveman)
5th stop – Oudtshoorn (to explore farms and taste ostrich meat as well as enter the spectacular Cango cave)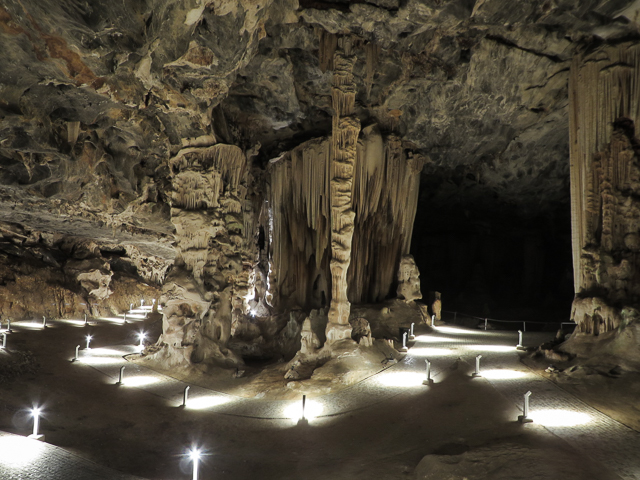 6th stop – Swelledan (it was from that point we started to visit the wonderful wineries)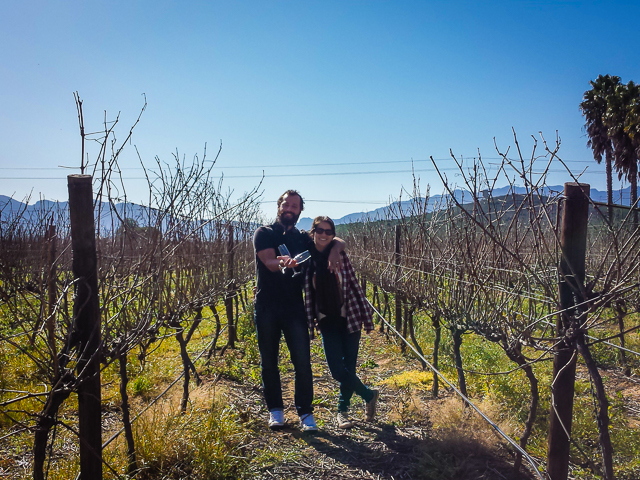 7th Robertson – (the heart of the Wine Route)
8th stop – Cape Town, one of the most beautiful cities in the world, where we stayed for 4 days.
*For more tips, check it out "What to do in South Africa: your ultimate itinerary".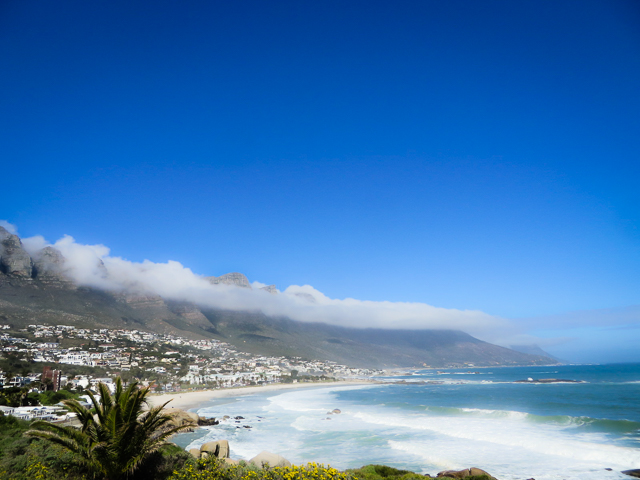 How much is to rent a motorhome in South Africa?
We paid about U$ 200/day for the motorhome. A bit expensive, indeed, but it's well worth the investment.
Where to rent a motorhome in South Africa
There are several rental companies in South Africa (as we said, this type of tourism is very common in the country). We rented with the Maui Motorhome and we highly recommend it. The car was in excellent condition, the company was helpful and we had no problem.
Where to sleep in South Africa
Free camping is not allowed. You have to park the motorhome in designated campsites, some for a fee, some for free. The rental company will provide a list of campsites for you to park. The price for the campsites ranges from U$10 to U$30 and they provide all the necessary infrastructure: showers, toilets, barbecue grills, car chargers and so on.
We highly recommend using an app called MAPS.ME because it is a great offline map. During our road trip, before arriving in any city, we would look at the map to check for campsites and hotels and thus we did not have to waste any time driving around and searching for those randomly.
See options of accommodation when you are in Cape Town e Johannerburg
Check it out  more activities of what to do in South Africa here.
Now, just hit the road babe, and don't you come back no more, no mo….