This post is also available in:

Português
Backpacking Thailand on a budget is not only possible, but quite easy if you don't mind leaving a bit of comfort aside sometimes. We both, for instance, travelled in the country for three months and spent an average of US$26/day together, which means US$13 per person a day. Despite the little budget, we did everything we wanted and stayed most of the time in simple yet comfy bungalows by the beach.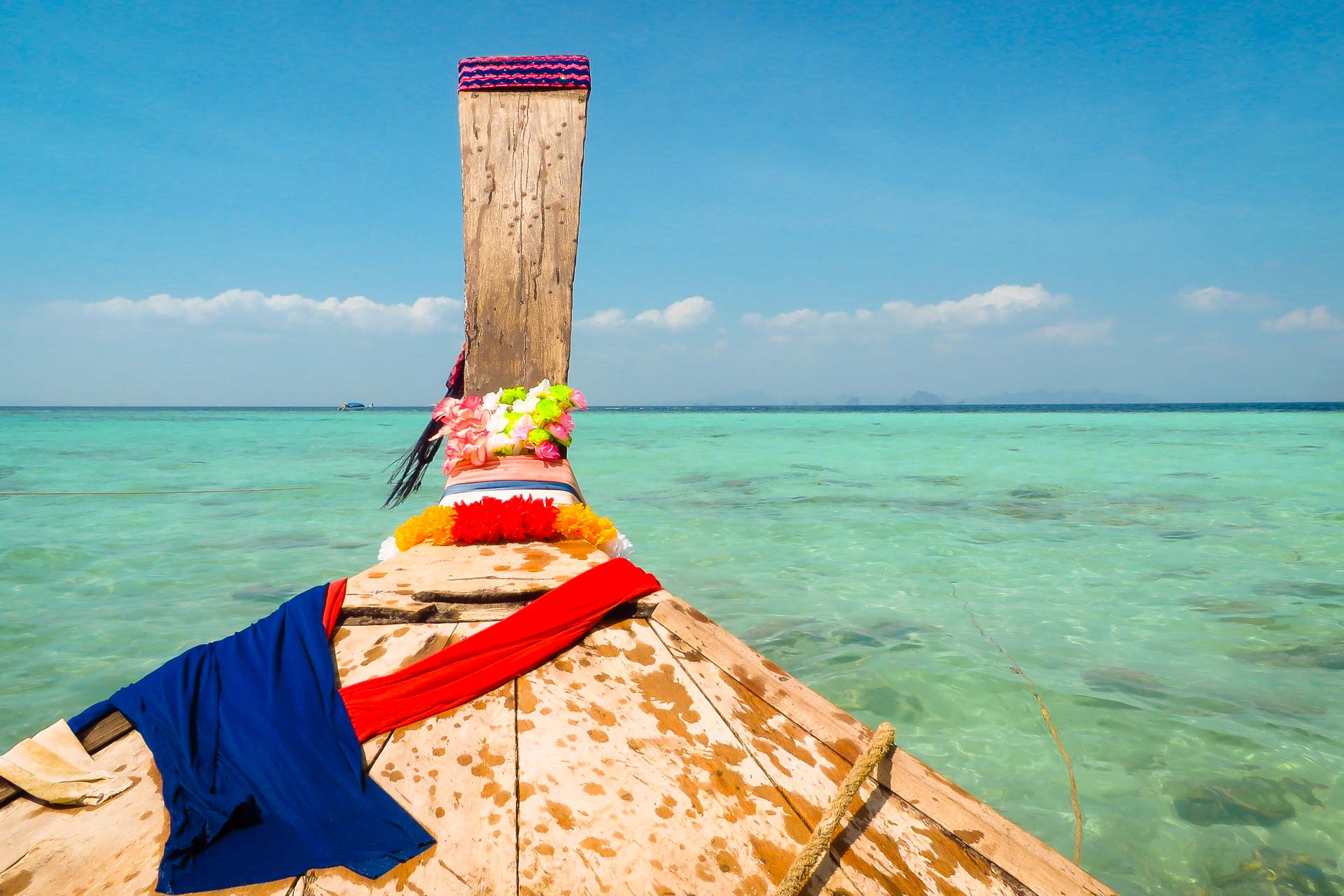 Thailand tourism industry
The tourism industry in Thailand receives about 28 million tourists per year and that's a lot! Just for you to have an idea, a country as big as Brazil receives about 6 million only. There are people from all over the world coming for many different reasons. It might be because of its beautiful beaches, or maybe due to its peaceful mountains; to enjoy its crazy parties, or to try a meditation retreat; for its rich culture or to try its delicious cuisine. Thailand really has it all.
Because of such diversity, Thailand tourism industry is prepared to receive all sorts of visitors. That means, there are hotels from US$8 as well as US$500 per day. Likewise, you can find restaurants that charge you as low as US$2 for a meal and some other which will charge you US$20. There are also meditation retreats for free whilst others charge a lot of money. It all depends on which type of traveller you are. And since you are reading this post, we guess you are our type of traveller, so we will give you tips on now to travel cheap in Thailand.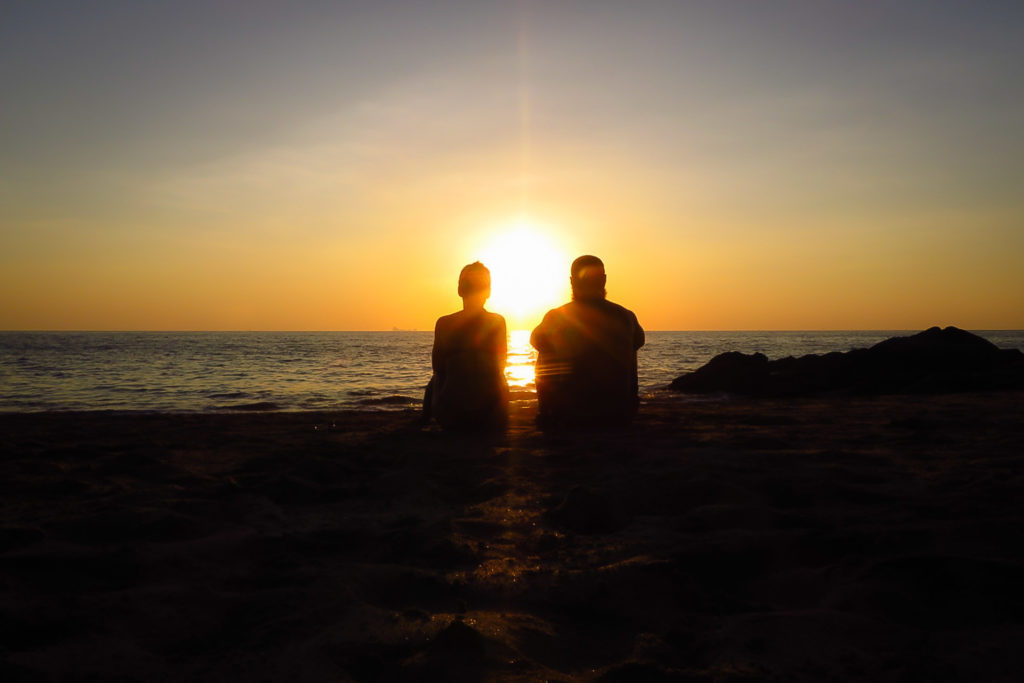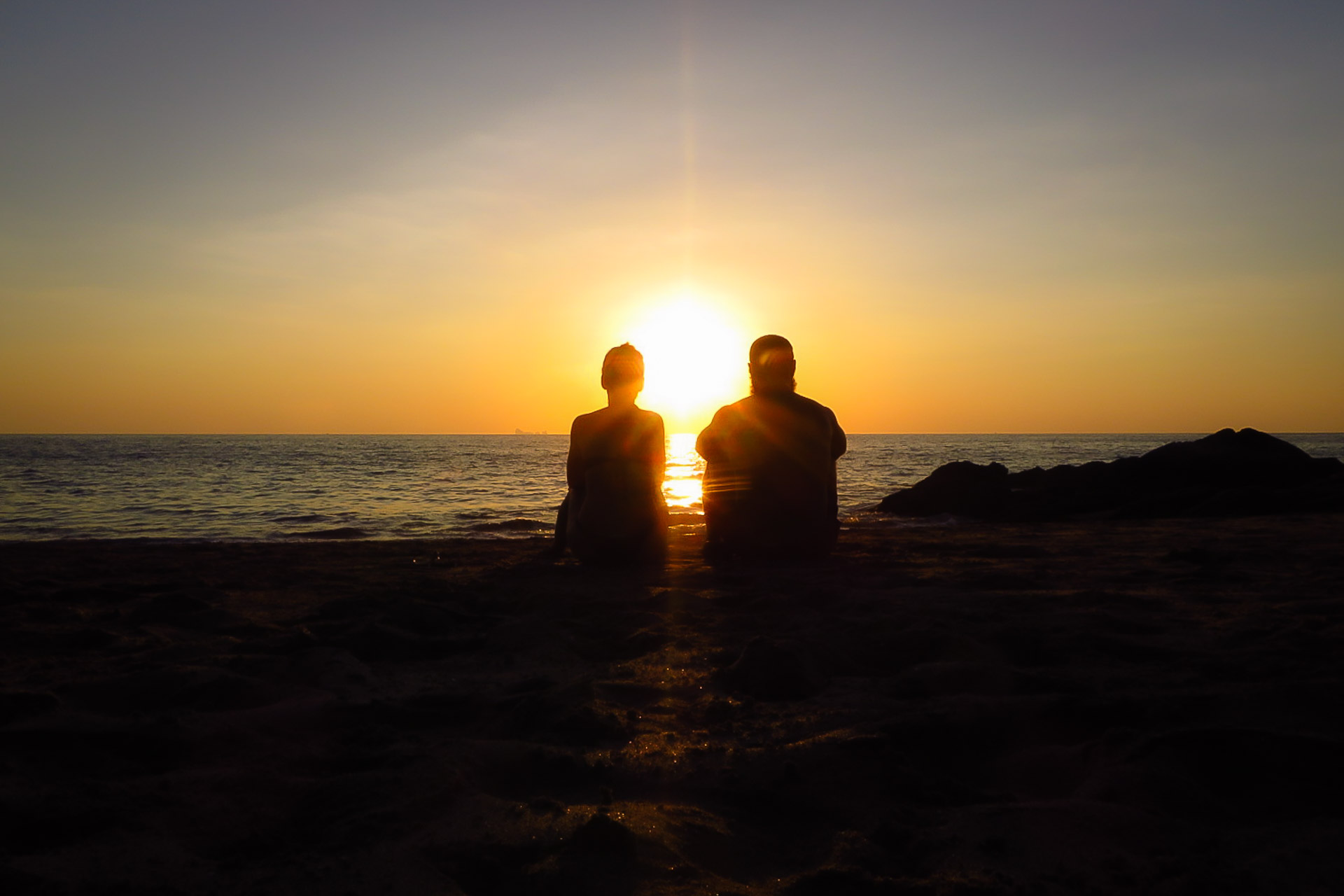 Thailand trip cost – our experience
As we already mentioned, we were backpacking in Thailand for three months. We spent most of our nights in comfortable bungalows facing the sea, eating local food and doing some great tours and we spent an average of US$26/day together, which means US$13 per person a day throughout these three months.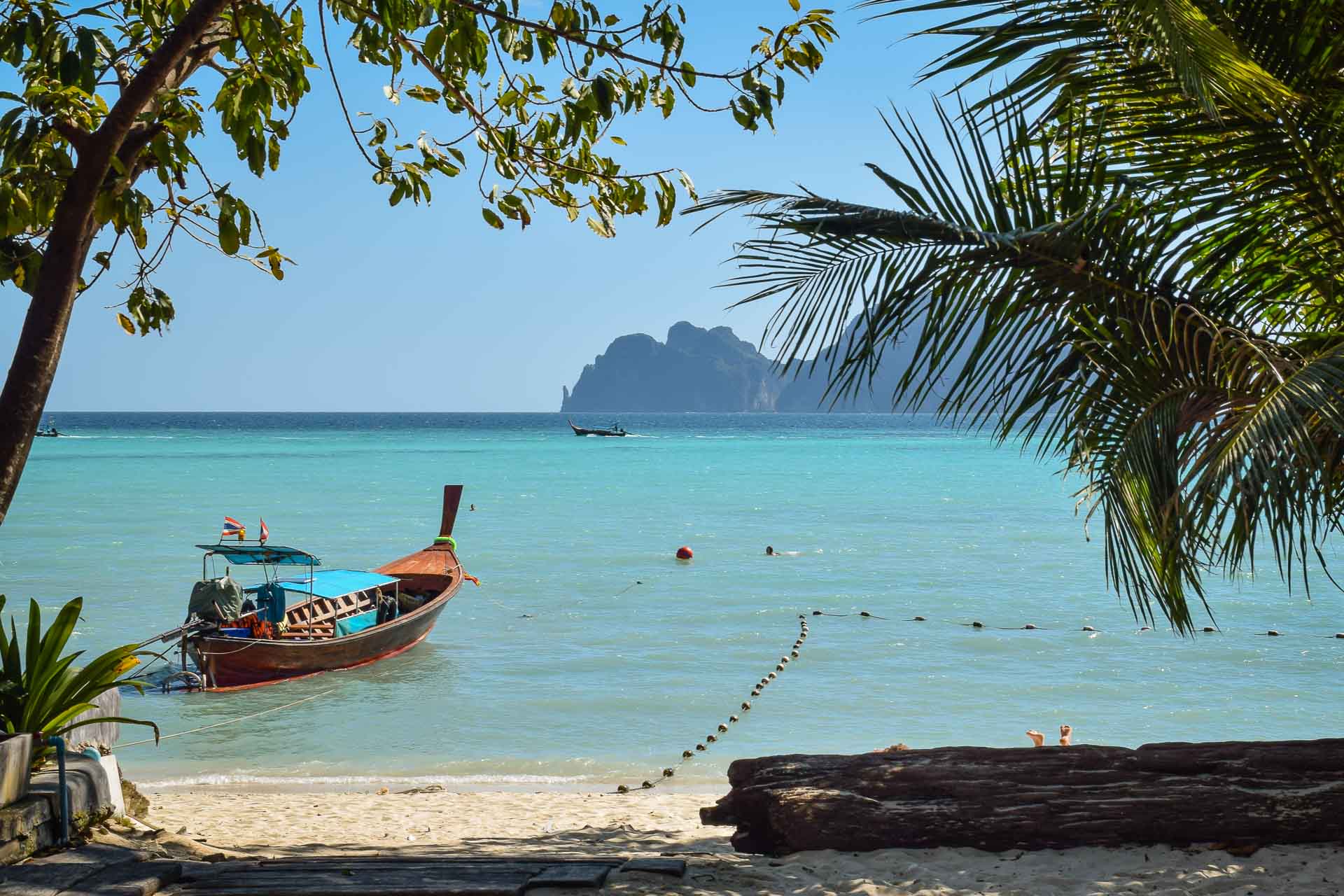 Three important observations about our budget:
We hitchhiked mostly everywhere and that really helped us to reduce expenses on transportation. That means, if you really do not want to experience hitchhiking at all, you should better add some extra numbers into your budget – we'll give you the exact price for train and buses further below.
We also did Couchsurfing in Bangkok, which also saved us some money with regards to accommodation.
If you have been following us for a while, you will remember of our month of Muay Thai class. The fee for the class was US$150 per person. We have not included this price on our US$26/day budget because it was something a bit more personal. This Thailand travel budget includes only transportation, food, tourist tours and accommodation.
Alright, but let's go to the point of this post: how cheap is Thailand?
Hotel price in Thailand: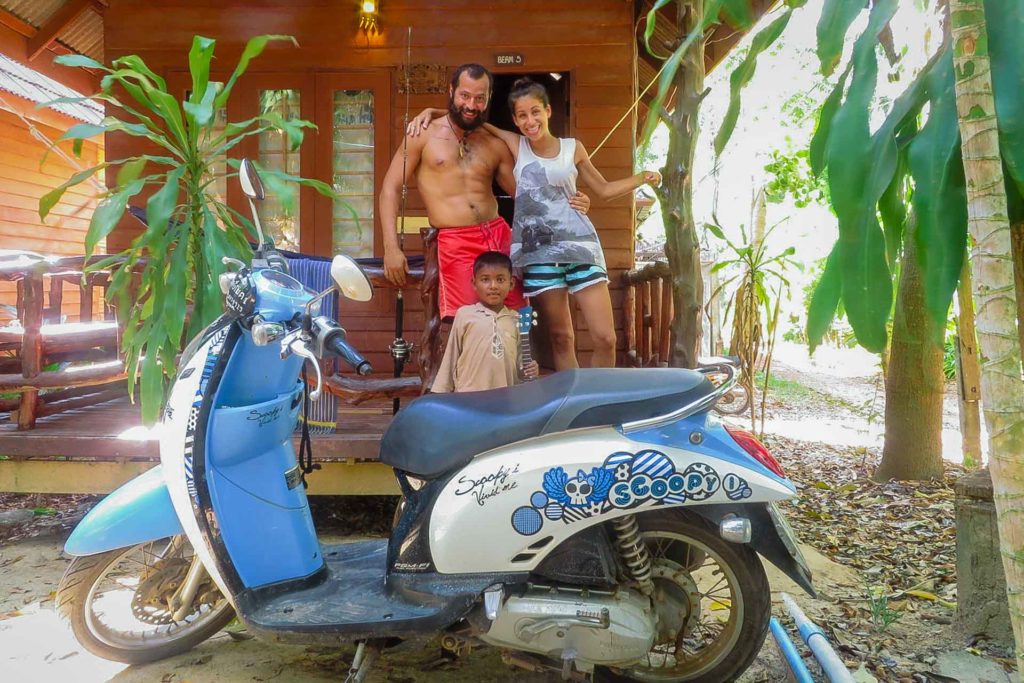 A bed in a hostel: from US$6 to US$12. It depends which part of the country you are and which season you chose.
A small bungalow in one of the islands, with fan and not a/c for a couple: Around US$8 to US$12 too.
Bungalow with a/c simple for a couple: from US$12 to US$20 and higher.
Tip: If you are on a tight budget, choose well the islands you want to visit. Give preference to Koh Lanta, Tonsai or Koh Phangan instead of Koh Phi Phi or Koh Samui, for instance.
Transportation cost in Thailand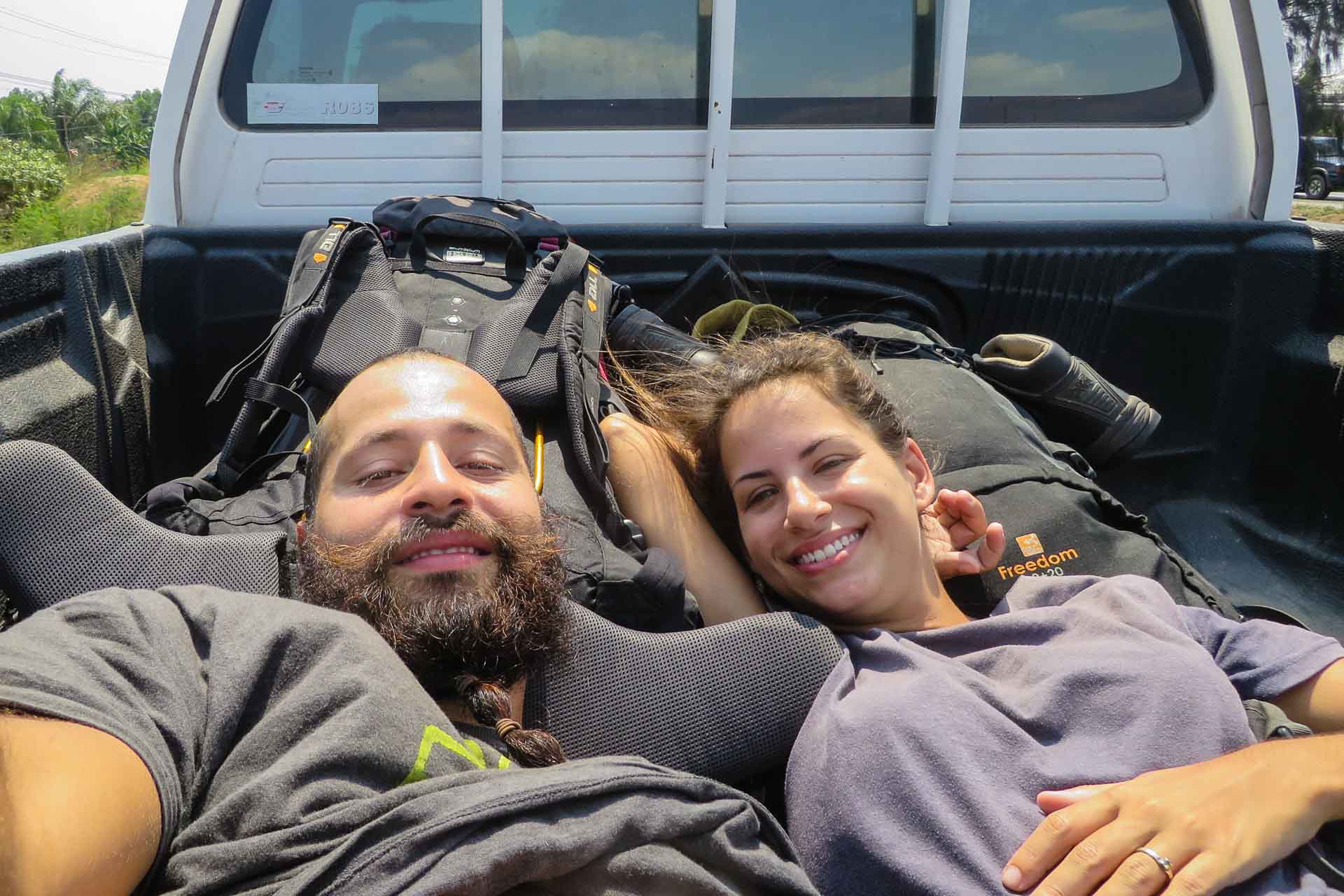 Buses: a 600km travel (Bangkok to Krabi town for instance) goes for US$7 to US$12. The long-distance buses are really comfortable and many of them will have included a dinner, a lunch box and a water bottle.
Train: Trains in Thailand have 1st, 2nd and 3rd class. The second class (which has beds in it) has tickets for long-distance travels such as the one above for about US$20. The third class, where everybody is sitting, it is possible to find half of this price. Note that Thai people do not pay for travelling on the third class, which makes quite a challenge to find a ticket.
Scooter: We rented a scooter almost in every island we visited. The renting goes for US$4 to US$6 for 24h renting. But please be very careful whenever renting one.
Food price in Thailand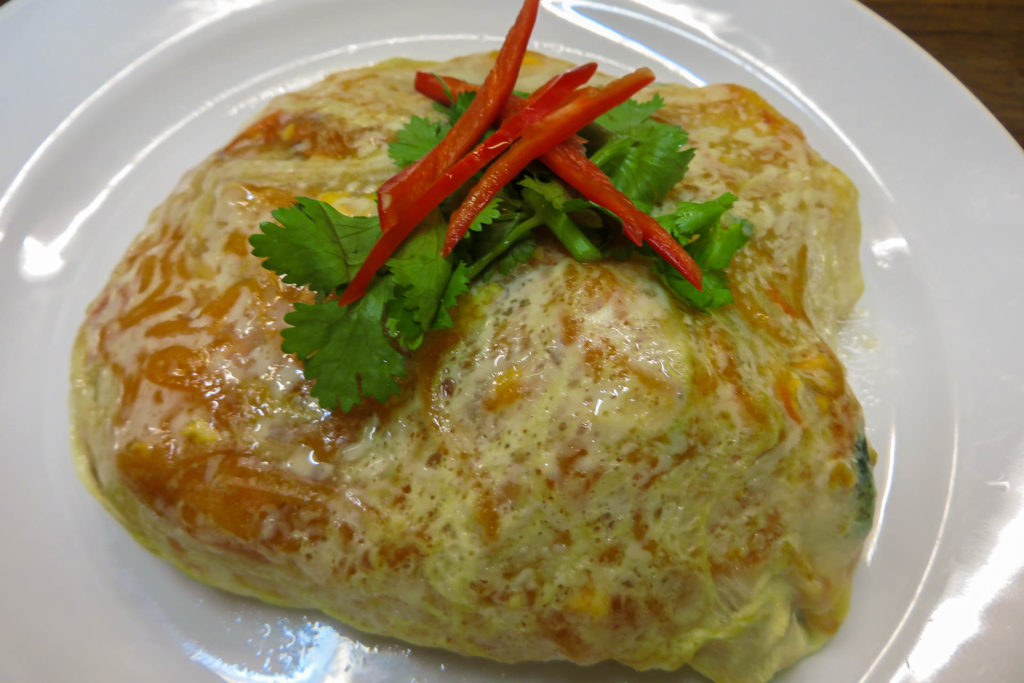 Local restaurants offer good and cheap food. In Bangkok and in the north is possible to find food for US$1 or US$2, such as rice with chicken/pig or noodles. In the islands, however, the price gets higher than that and the cheapest meal goes for about US$3 to US$5. If you want some Western food, be ready to pay US$6 to US$10 minimum.
Tip: Stay away from "tourist-made" restaurants, they are really expensive. The local restaurants are delicious and ridiculously cheap.
How much is alcohol in Thailand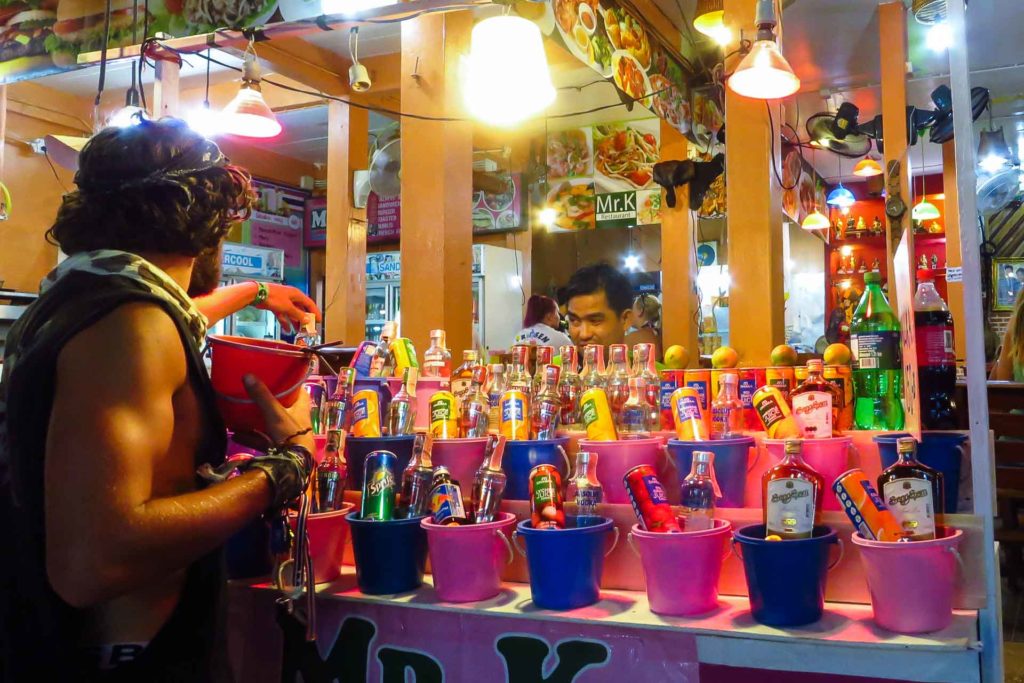 That was probably the greatest secret of keeping a low budget. As beer is not so cheap in Thailand, this was the first thing we crossed from our list. A local beer, Chang, costs US$2 to US$4 – it depends where you are. Spirits selling in the supermarkets are more "value for money". A local whisky bottle of SangSong goes for US$8.
Some further tips to save money on your trip to Thailand:
The north of Thailand is cheaper than the south;
If you are not finding any cheap accommodation on the internet, leave it to search it when arriving at your destination as many bungalows are not listed online. Go ask yourself on the streets. We always got some great tips from locals and other tourists 😉
The more you stay in one place the better and cheaper it can be. We spent a month in Koh Lanta and managed to put our bungalow's price down from US$14/day to US$6/day. This was a super cosy bungalow a few metres from the beach in a family-run establishment called Hutyee Boat Bungalow. Check their availability here.
There is a Sikh temple in Bangkok, the Gurudwara Sri Guru Singh Sabha, which offers free breakfast to its visitors. The place is very interesting to visit, let alone the delicious food.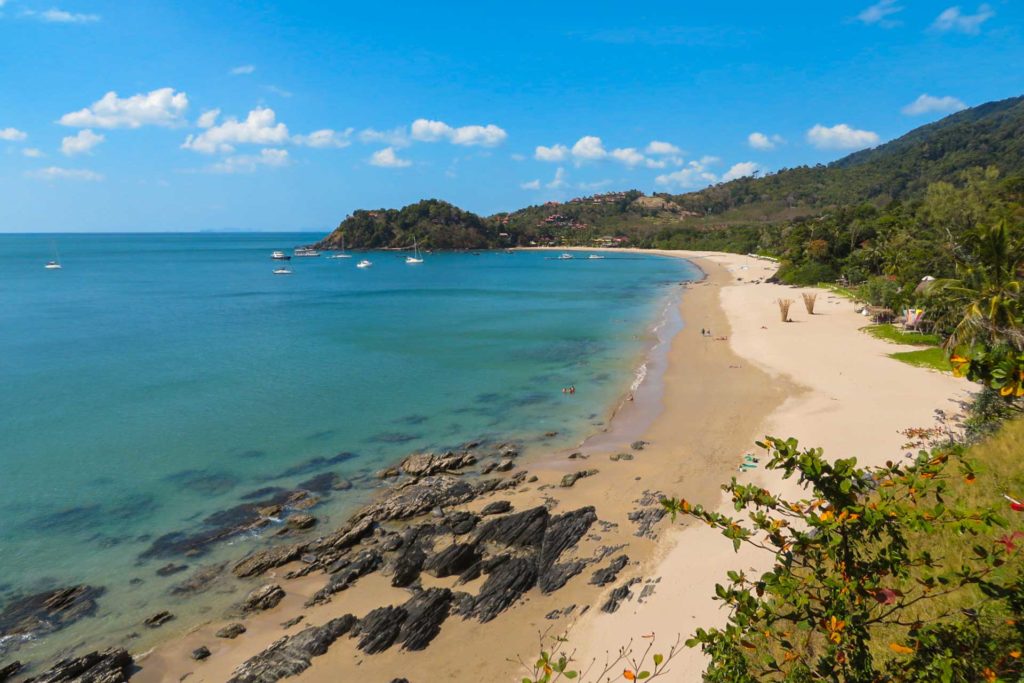 When is the best time to travel to Thailand
The best time to travel to Thailand is a rather subjective as the weather varies greatly between north and south, east coast and west coast. The country is big and the best time to travel to Thailand will then depend on the places you will visit and what sort of experience you are looking for.
Low season/hot and humid months: From May to October. Between April and May, however, the temperature goes really high. At this time of the year, you find the best flight ticket deals to Thailand.
Months with mild temperature and less likely to rain: between November to April.
Monsoons in Thailand vary according to the region:
– Southwest Coast – Phuket, Krabi… : From May to September.
– Thailand Golf – which means the southeast coast, where you find Koh Phangan, Koh Samui and Koh Tao islands, amongst others: From September to December.
– North of Thailand – Chiang Mai, Pai… : From November to April.
*It's worth remembering, however, that during the monsoon months might not rain every day. Normally, over this period, it is really hot all day long with strong rain towards the end of the afternoon.
Thailand in July:
We have heard many times if it's worth travelling to Thailand in July. To be honest, yeah! Nevertheless, you will be better off prioritising the southeast coast, such as Koh Phangan, Koh Samui or Koh Lanta instead of the west, where there will likely be raining.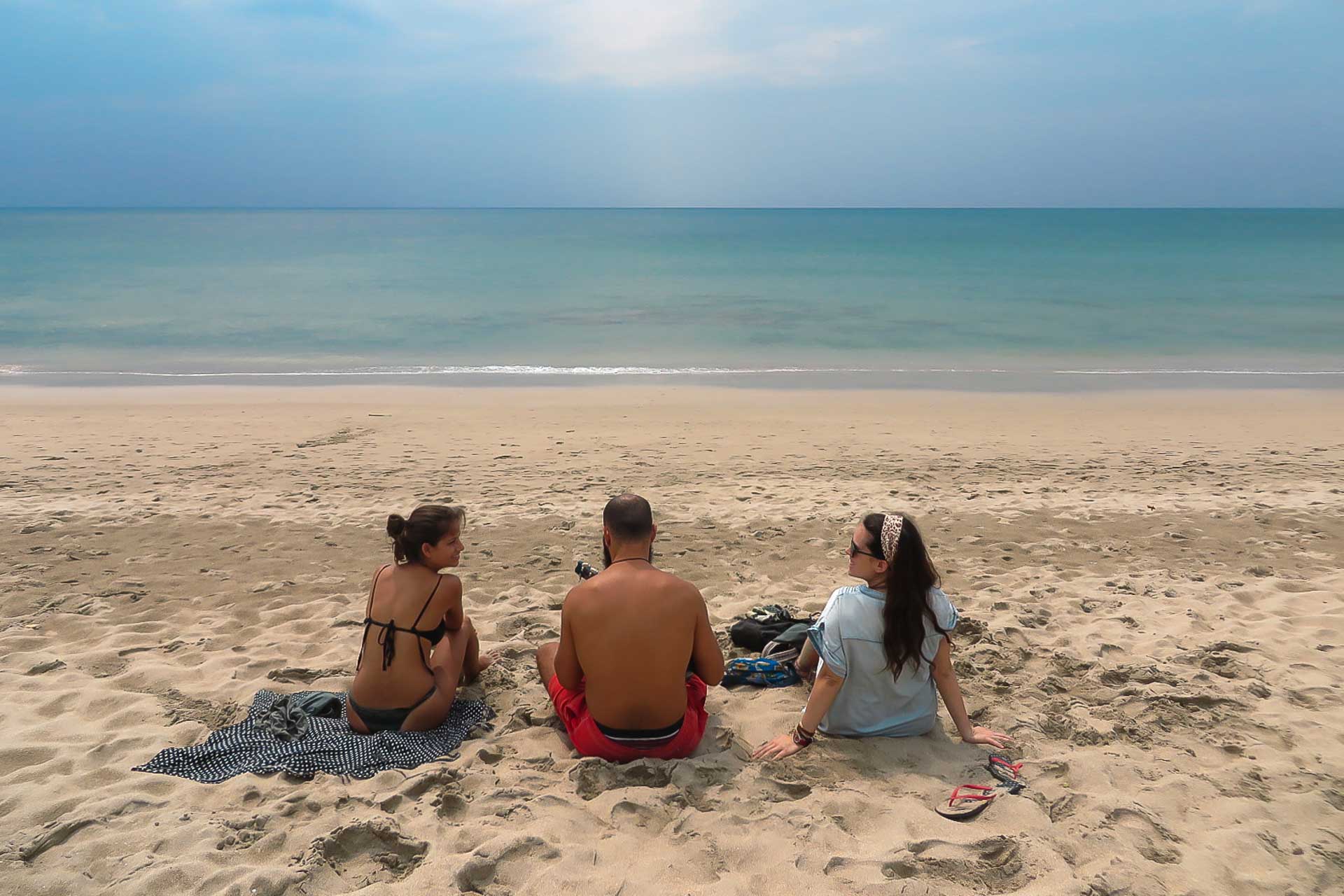 Find your hotel in Thailand with our partner Booking.com. They always have the best price deals! Another tip is the tours offered by Get Your Guide, a German start-up that has package tours all over the world. We have always used their service on our travels and have never had a bad experience.
---
*This Backpacking Thailand on a budget post was written in April 2018 and updated on February 2019 *