This post is also available in:

Português
There are mainly four ways to buy the trans Siberian railway tickets. They are:
Online;
At the train station's ticket machine;
At the train station's cashier;
Or with a travel agency;
Buying the Trans Siberian Train Tickets Online
We bought our trans-Siberian train tickets online. We used the official Russian Railway website. The site isn't the easiest one to use, even the Russians get confused sometimes, however, don't give up as difficult doesn't mean impossible.
In the old days, buying such a train ticket without being able to speak Russian was an almost impossible mission. However, after the Sochi 2014 Winter Olympic Games, many things were translated into English, including the Russian Railway (RZD) website.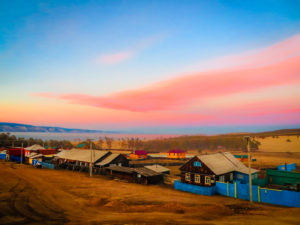 Today, as complicated as it still is, all the information you need to buy the trans-Siberian tickets online is on the official website. That includes advises and tips such as:
What are the cheapest train stations to depart from;
what type of bed do you need (up or down; right or left; etc);
the train's type (yes, there are different models);
choosing between 1st, 2nd or 3rd classes, its prices and differences; 
and many other details that will make your trip more or less comfortable, hence more or less affordable too. 
– If you want to know what to pack for the Trans-Siberian, check this article here!
Buying the trans-Siberian railway tickets at a train station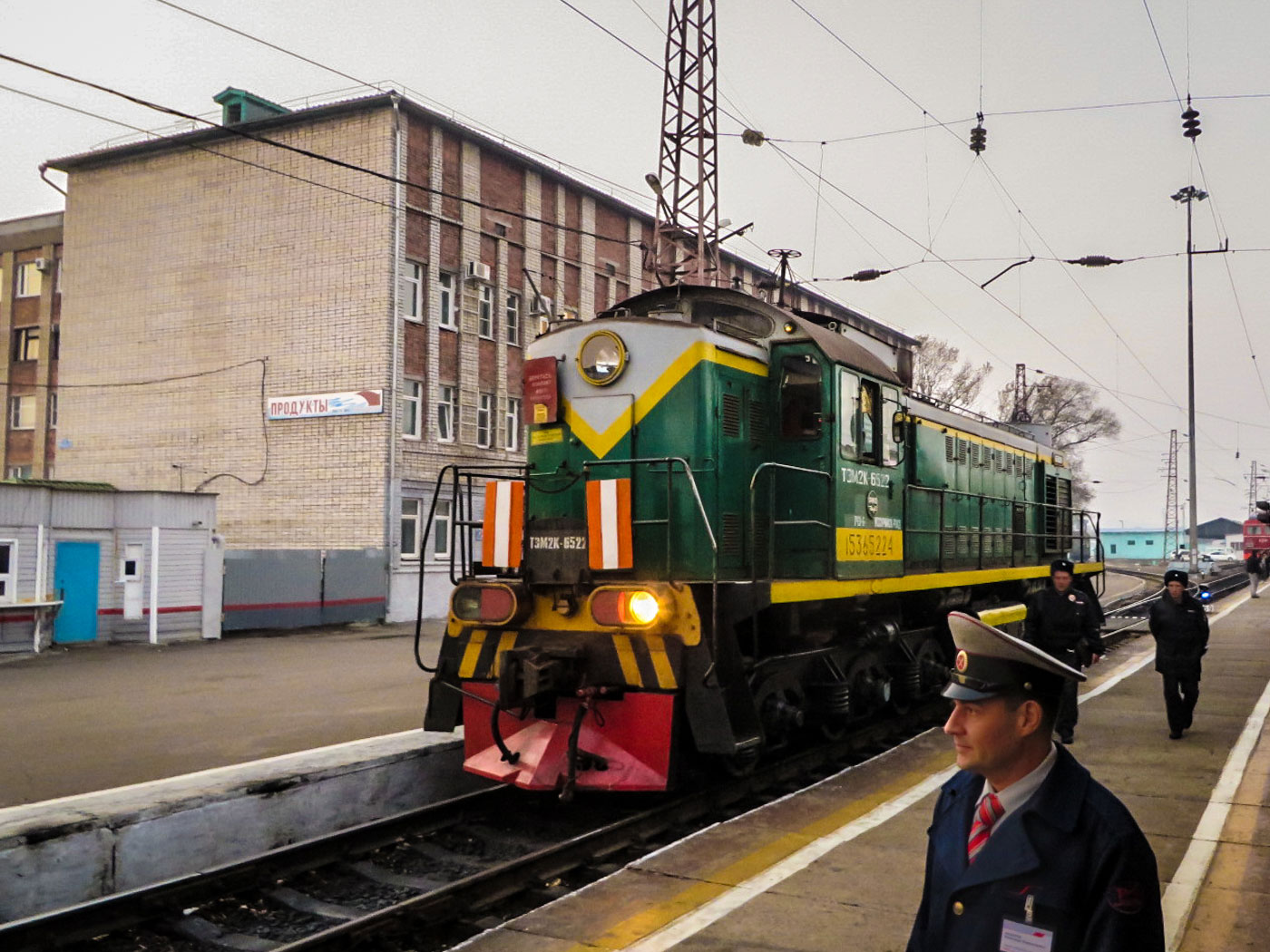 You can also buy the tickets at the train stations, though you will hardly find a staff who speaks English to help you out. You also have the option to buy it at the machines in the train stations which offer the service in English.
We heard that buying the trans Siberian tickets online costs more, however we are not able to confirm it as at least for us they seemed to have the same price.
Trans-Siberian Railway Tours: should I contact a specialised travel agency?
There are many people who opt to buy the tickets through a travel agency, particularly travellers who need a visa to travel to Russia.
Brazilians, like us, as well as other nationalities do not need such a visa. If your passport gives you free access to Russia, don't waste money buying the tickets with a "middle man". The cheapest way to buy the trans-Siberian tickets is on your own.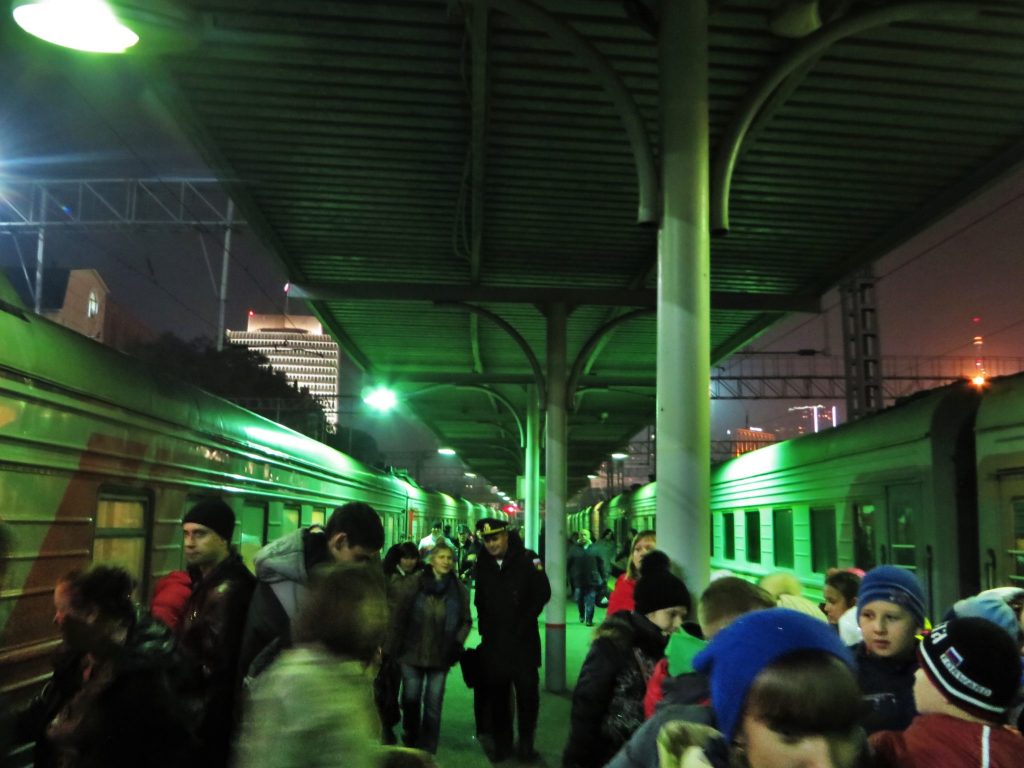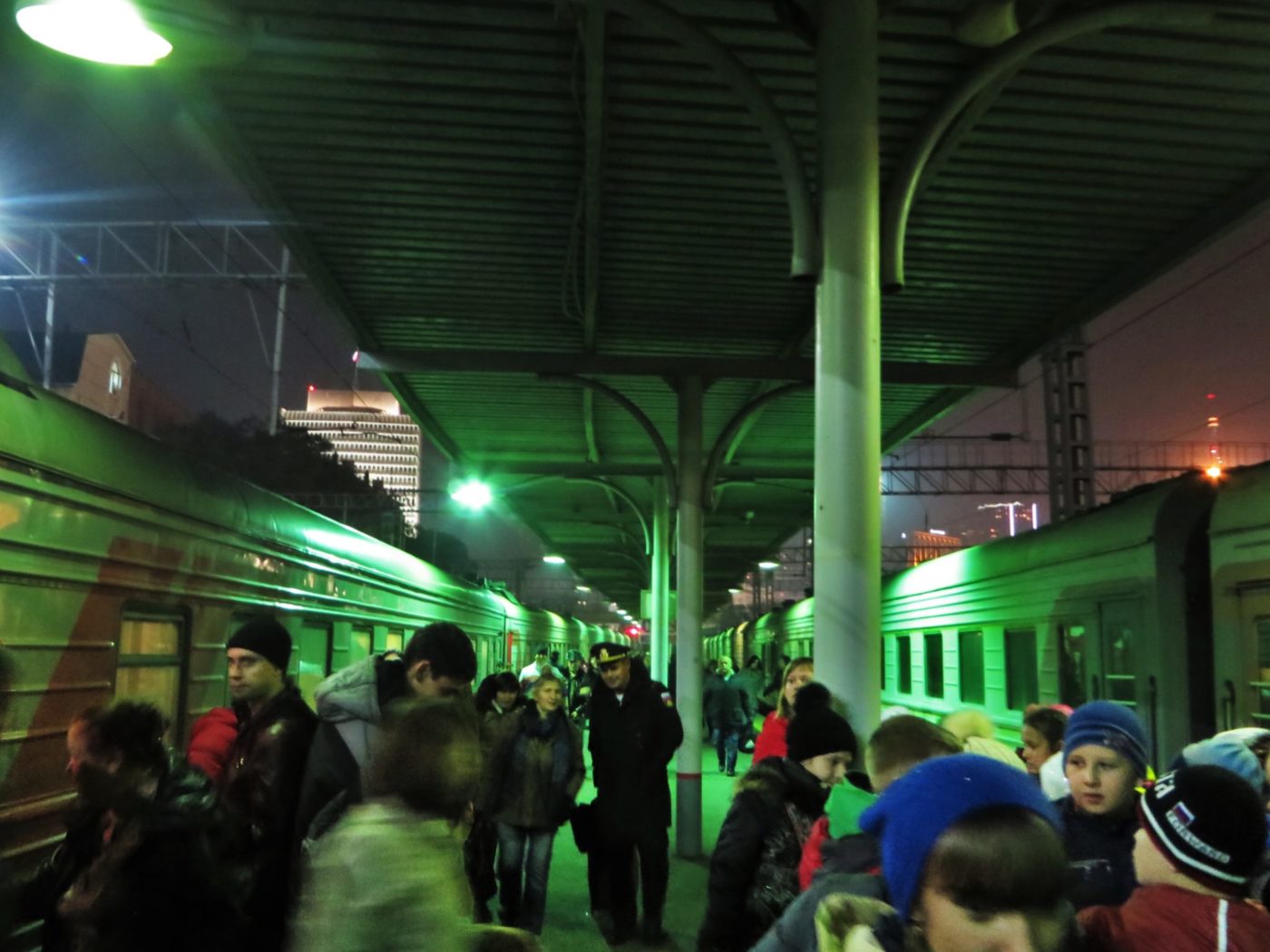 Should I buy the tickets to the Trans-Siberian Express in advance?
We bought our tickets always with no more than three days in advance and had no problems at all regarding availability. There are many trains going to the same route and the majority of Russians only go for a short-distance trip. It is only tourists who want to do the full Trans-Siberian railway route because they simply want to, the majority of Russians would take a plane if they need to go to the other side of the country – we were even asked if we were crazy because we wanted to cross Siberia on a train.
We heard that the demand for tickets increases over the Summer, so at this time it might be a good idea to buy them a few days in advance to avoid undesired surprises.
By the way, the online booking requires you to make a registration and your ticket will be emailed to you. Note, you better have it printed off when boarding.
Trans Siberian Railway ticket price and our route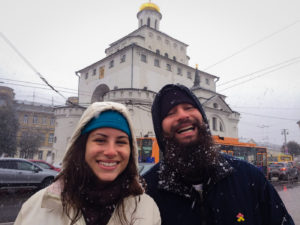 We travelled in October, Autumn, from St Petersburg to Vladivostok (almost 10 thousand Km) and paid US$155 per person.
Our trans Siberian route was:
St. Petersburg to Vladimir (12h) = Fast long-distance train / Third class / Superior and inferior bed (full bunk bed) at the right side of the train where there is only one bunk bed – RUB 1,100.00 (US$16,70).
Vladimir to Irkutsk (72h) = Fast long-distance train / Third class / Superior and superior bed, both at the right side of the train where there is only one bunk bed, and without bed sheets – RUB 5,606.90 (US$ 85,40).
Irkutsk to Vladivostok (72h) = Slow long-distance train / Third class / Superior and inferior bed (full bunk bed) at the right side of the train where there is only one bunk bed and without bed sheets – RUB 3,526.00 (US$ 53,70).
BUYING THE TRANS SIBERIAN TICKETS: CHOOSING THE TRAIN AND THE COACH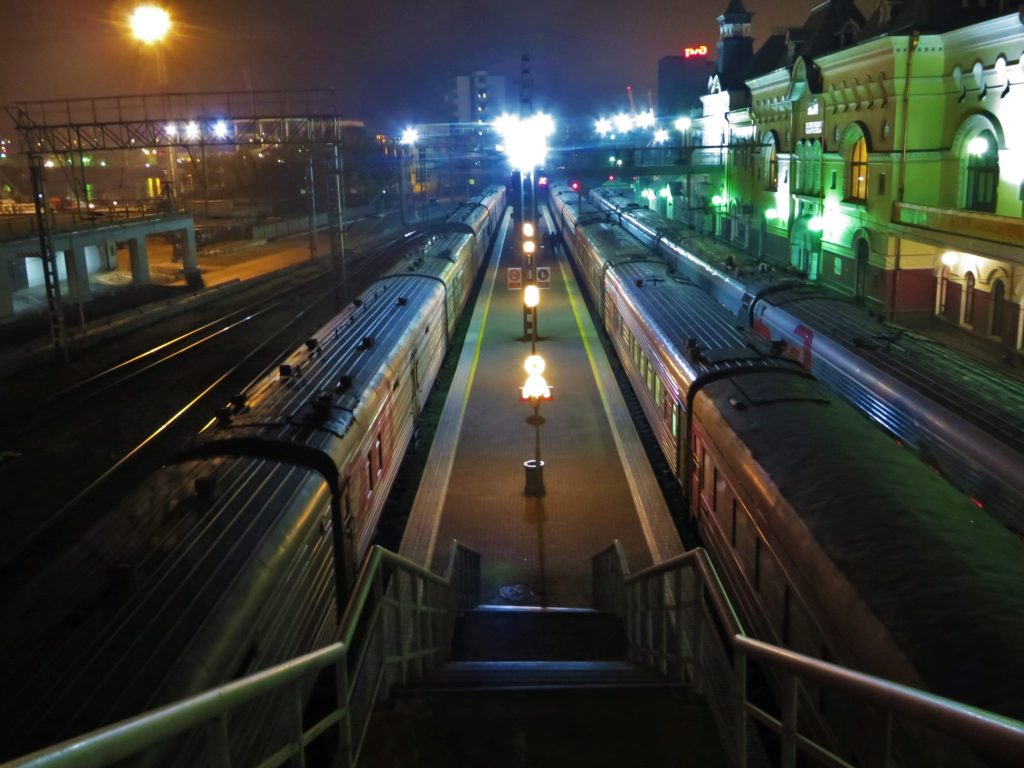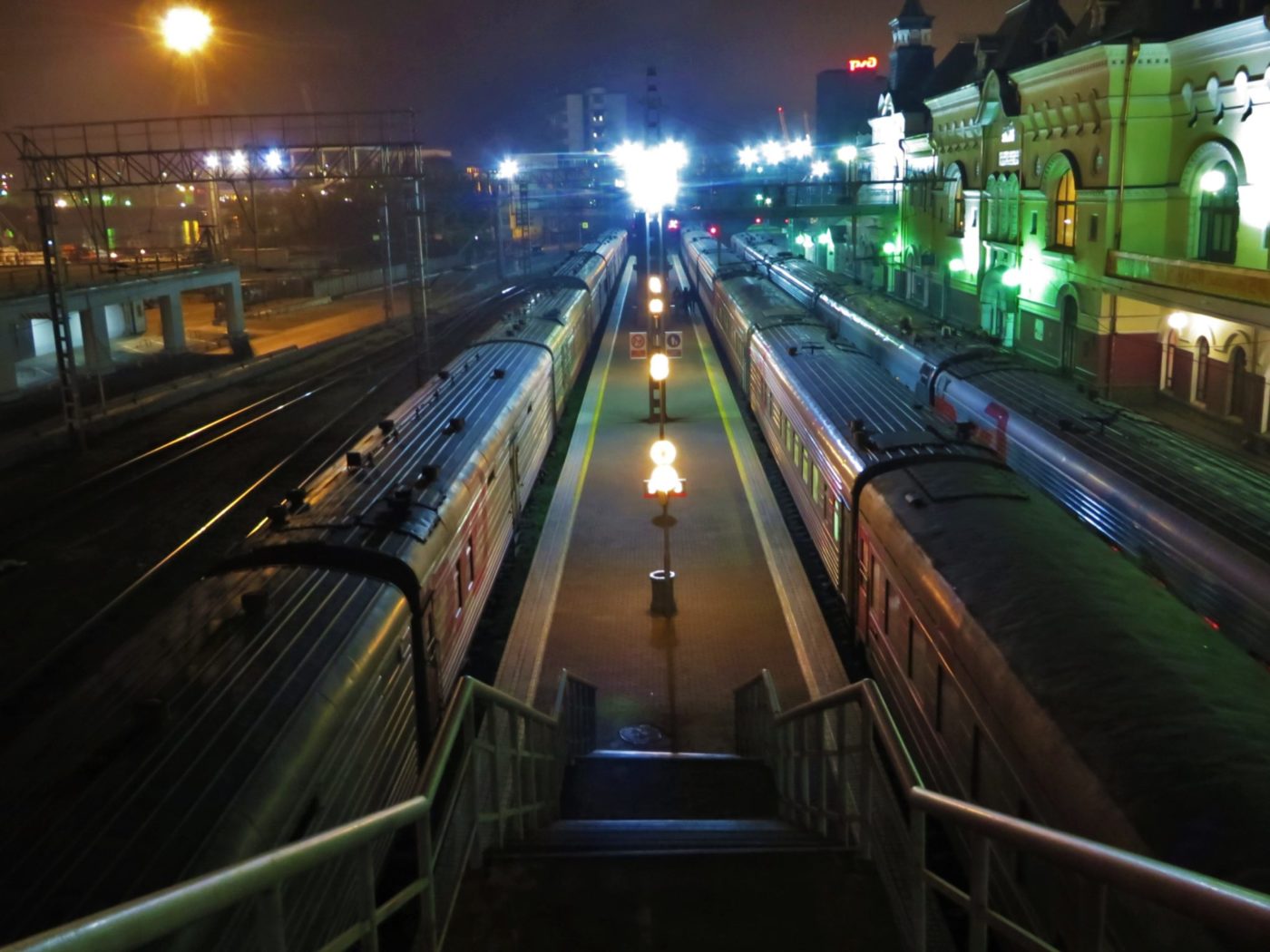 If you are making a short-distance trip, your first selection will be the train you will take. But, if your destiny is not so near your departure, you will be obliged to take the long-distance train.
Short-distance train: Mostly known as commuters – are generally slower and do not have beds. They are also more difficult to buy online as you will have to know the name of the train station you will alight instead of the name of the city.
Long-distance train: There are some trains which are faster and more modern than others, consequently more expensive too. Taking the slower and less modern ones means getting cheaper trans-Siberian tickets.
Once you have chosen the train you will travel in, then you will choose the coach, which means, the class.
Which class to travel on the Trans-Siberian Railway?
There are three couches' options: 1st, 2nd and 3rd class. They are also classified as Reserved Seats (3rd), Compartments (2nd) and Soft (1st).
Reserved seats or 3rd class
They are a 9 cabin coach with 6 beds in each cabin with practically nothing separating one from the other, thus a total of 54 beds.

The 6 beds cabin are formed by 2 bunk beds with a table in between at the left side of the train and 1 bunk bed towards the aisle at the right side of the train, where the inferior bed turns into a table.
There is one toilet at each coach, sometimes two, at the end of the aisle. There are no showers, though it can be arranged if the coach-maid understands you, as well as paid for, obviously.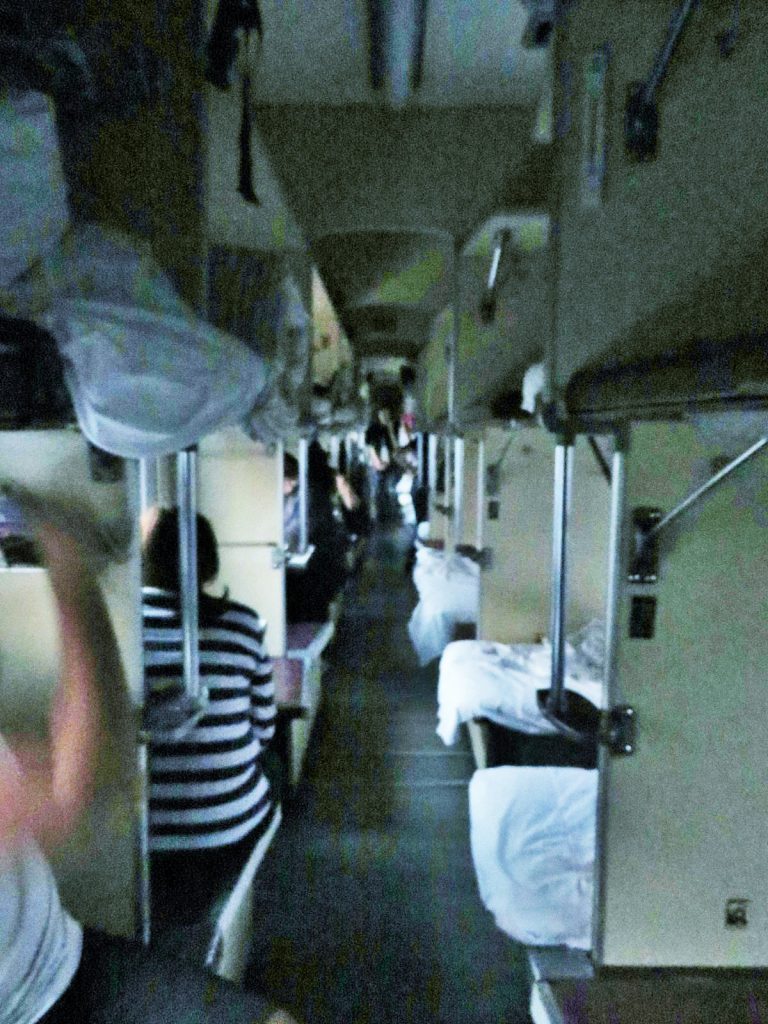 There are also no plugs on the beds, just one in front of each toilet. However, there is normally a plug at the bed before the last one, at the right side. If you can, choose this bed as it will provide the comfort of charging your gadgets near you.
Each coach will also have a big metal tank where you can have hot water as much as you want for your tea, coffee and instant food – do not forget your noodles! Read about the other things you should pack for a trans Siberian trip on this post.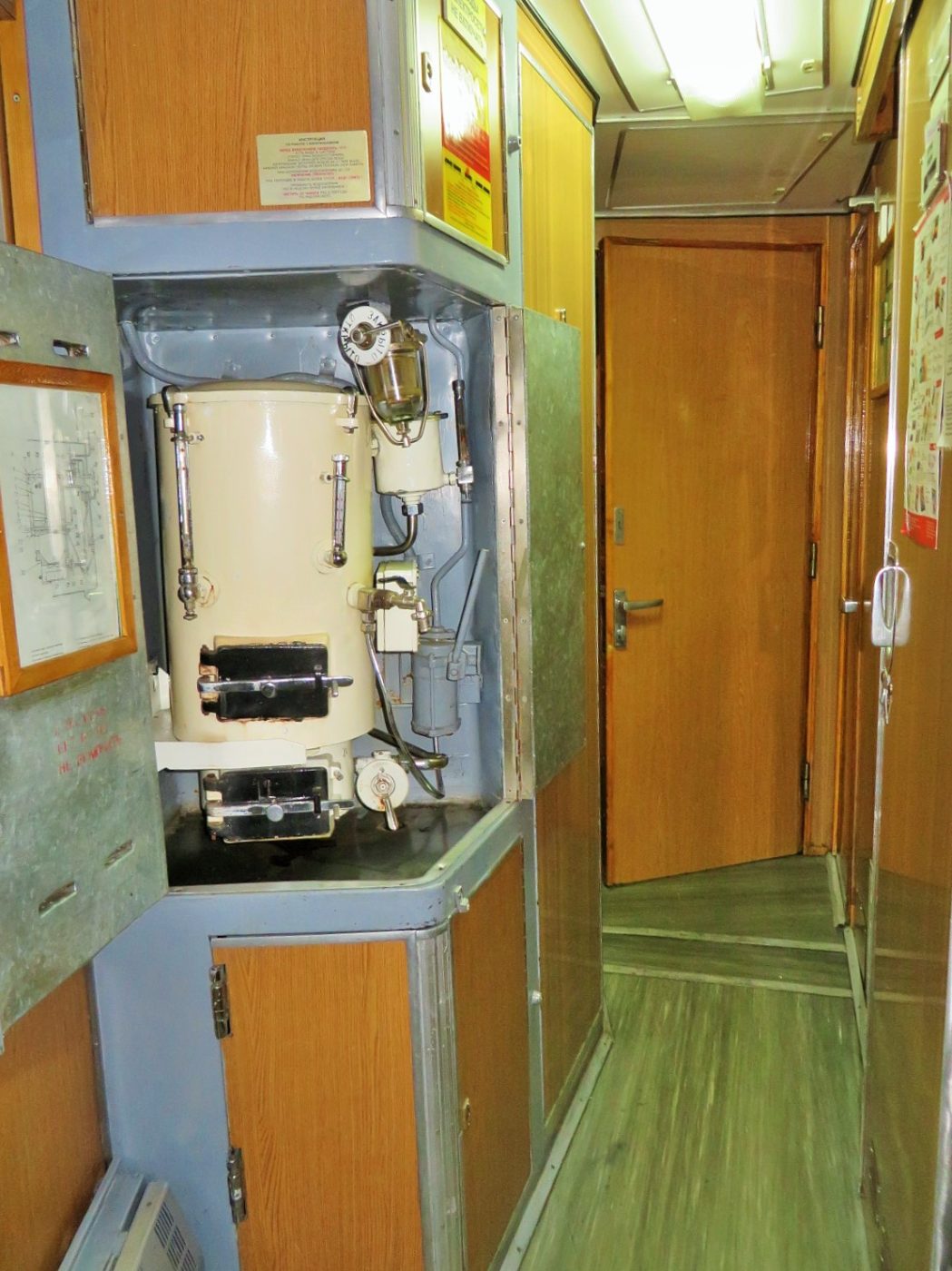 Advantages of travelling on the third class of the trans Siberian express: A lot cheaper than other classes and a lot easier to interact with Russians.
Disadvantages: There is not much privacy; you will possibly spend a night or two hearing people' snores; when leaving the coach and coming back, you will note the weird smell in there; in case of having booked the superior bed, you will have to rely on the person below you to use the table and sit down. But do not worry, Russians are used with sharing!
Compartments or 2nd class
They are also a 9 cabin coach but with 4 beds each and separated with doors, thus 36 beds in total. There are 2 bunk beds in each bedroom and a table in between, plus the door.


Advantages of travelling on the second class of the trans Siberian: It will provide you with more privacy and security. The interaction with your roommates is more likely to be deeper than the third class, as you will be sharing the same closed space.
Disadvantages: You will still share your space with other people (in case this is a disadvantage). We have also heard that it can be a little claustrophobic as it is small and closed. And hope for your roommates to be nice as you will spend probably a long time sharing the same space.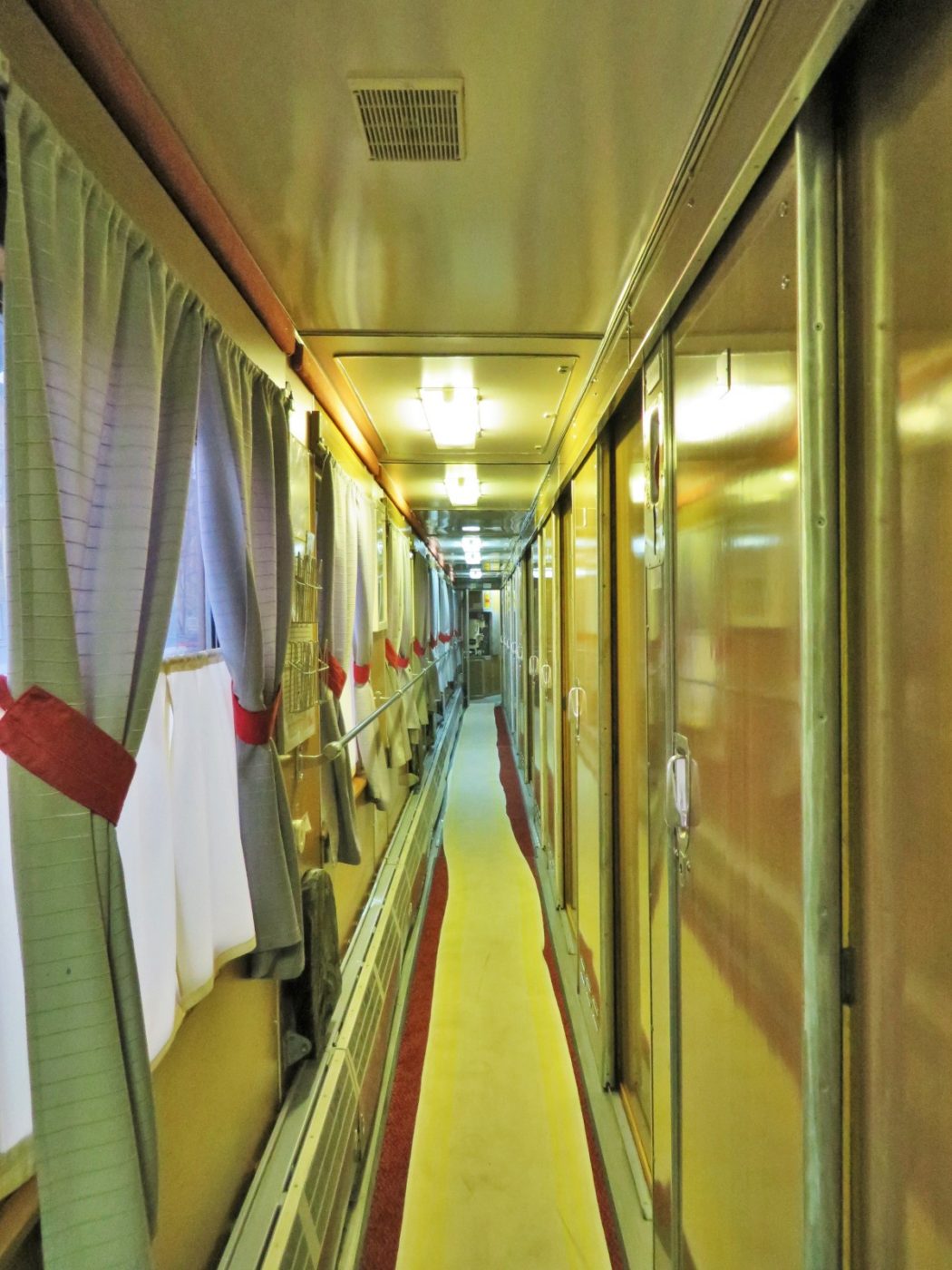 Soft or 1st class
This is a coach with only 8 cabins also separated like bedrooms. However, there are only two beds in each room.


Advantages of travelling on the first class of the trans Siberian Railway: Your privacy and security are practically guaranteed, besides access to shower and room service.
Disadvantage: You will pay 5 or 6 times more than the 3rdclass and will have almost no interaction whatsoever with other passengers.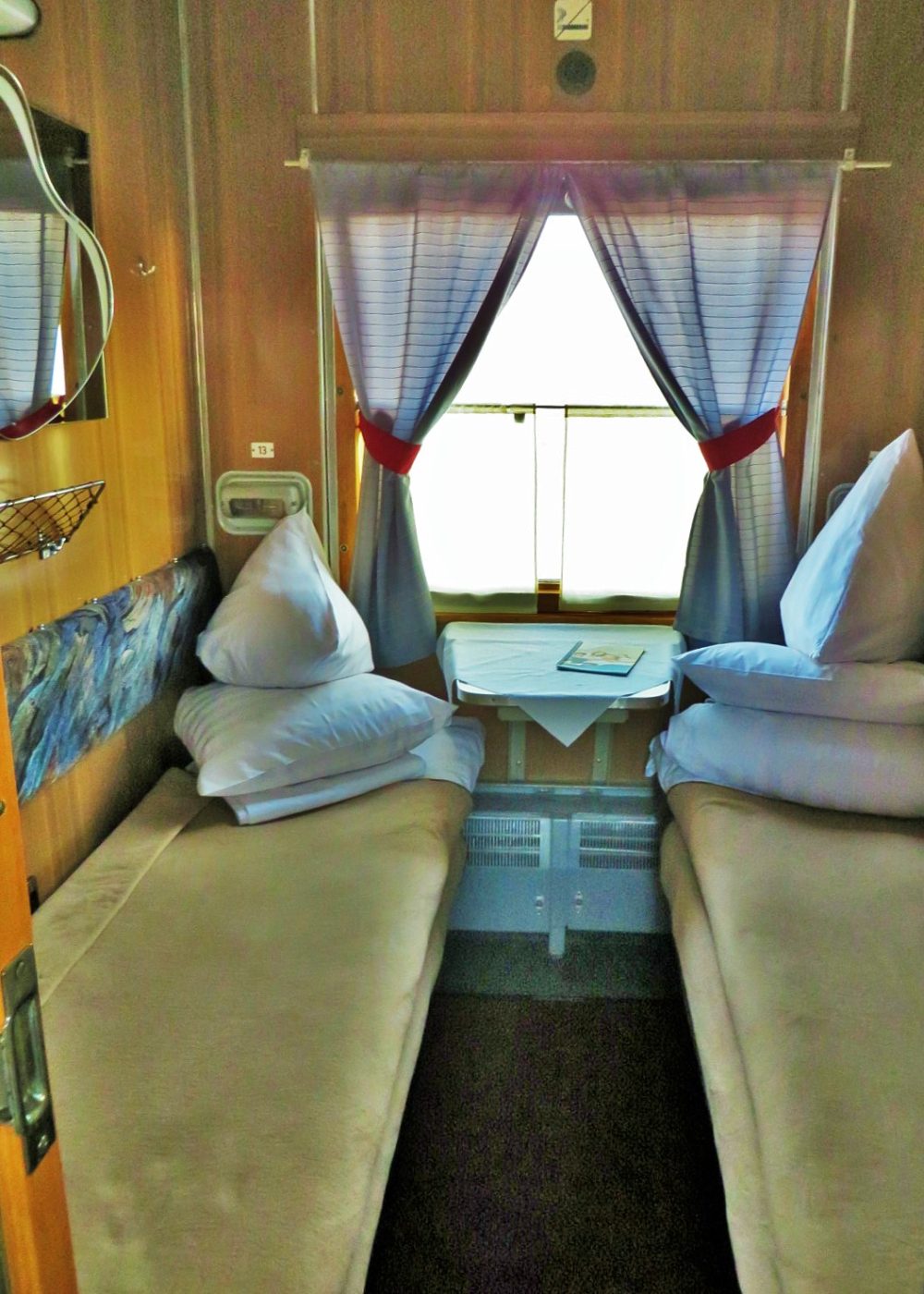 All trains have a restaurant and bar, normally at the last (or first) coach. The access to all coaches is free and you can walk up and down if you feel like.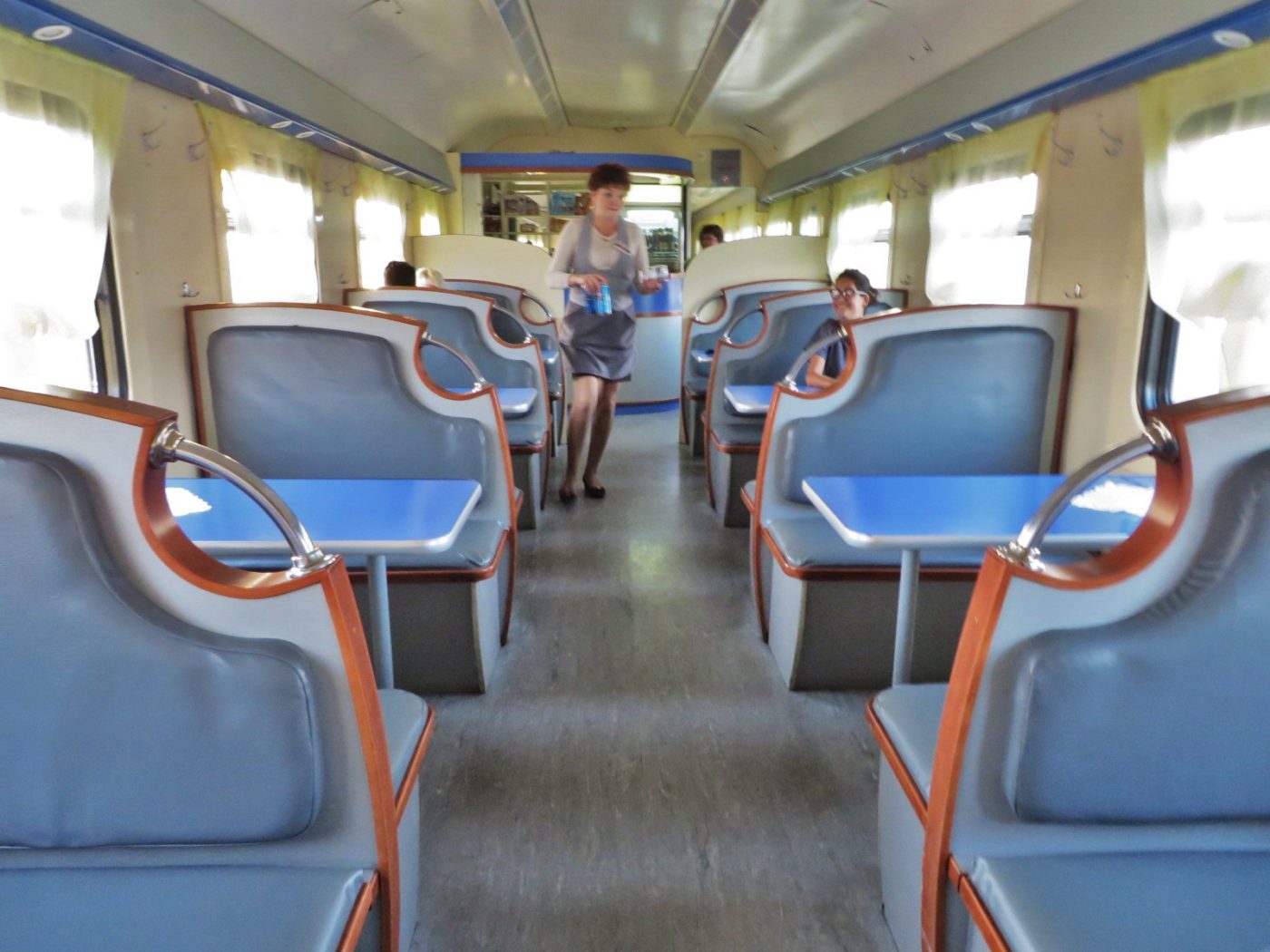 Recap: the Trans Siberian price
As we said previously, the trans Siberian railway cost depends of many variants, such as:
The train type (long-distance X commuters);
The speed of the train (the faster and more modern ones are more expensive. Just look at the time duration of the trip to find out what type is it);
The coach (which means, the class);
The bed (superior is cheaper and inferior is more expensive);
The departure station (some cheaper than the others, watch out for that);
Choosing the bed sheets (when travelling third class, you can opt out for the bed sheets and have your tickets slightly cheaper);
And obviously, your final destination.
The season will also influence on your Trans Siberian Railway ticket price. Summer time is more expensive than Winter time, for example.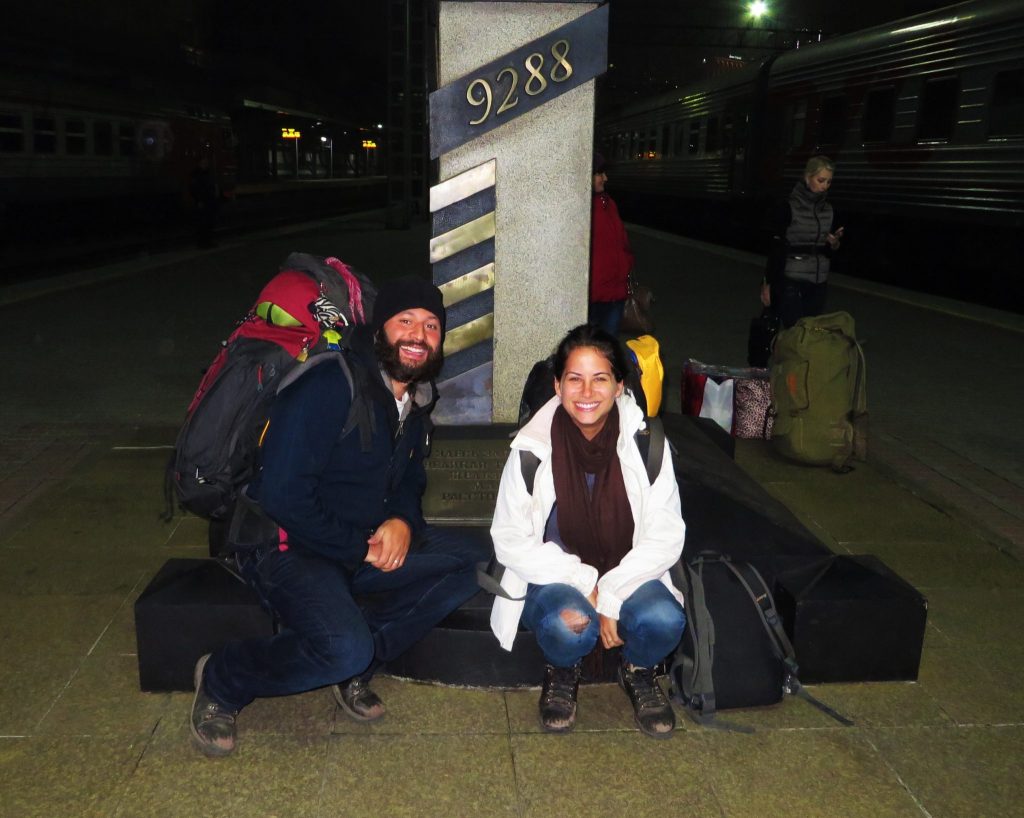 That's all for now. I think we covered all the essentials related to the Trans Siberian Railway Tickets. However, if you need any further information, such as timetable, itinerary, main stops, history and so on, don't forget to read this post here.
If you have any doubts, drop us a line on the comments below or send us an email on getintouch@mondayfeelings.com
*This article was originally written on January 2016 and updated on February 2019.