This post is also available in:

Português
Find out now how to get the Iran visa on arrival as well as how to apply for the evisa Iran (article updated for 2022). We have travelled to Iran twice already and guarantee you, the visa to Iran is simpler than people think!
PS – On October 2021 Iran officially opened its borders to tourists. Travellers must be fully vaccinated with an authorised vaccine (approved by WHO) and have a negative PCR test made up to 96h prior to arrival. Don't forget to follow us on Instagram as we are always updating on the latest travel news. Also, you may like to read Which countries are open for tourism now.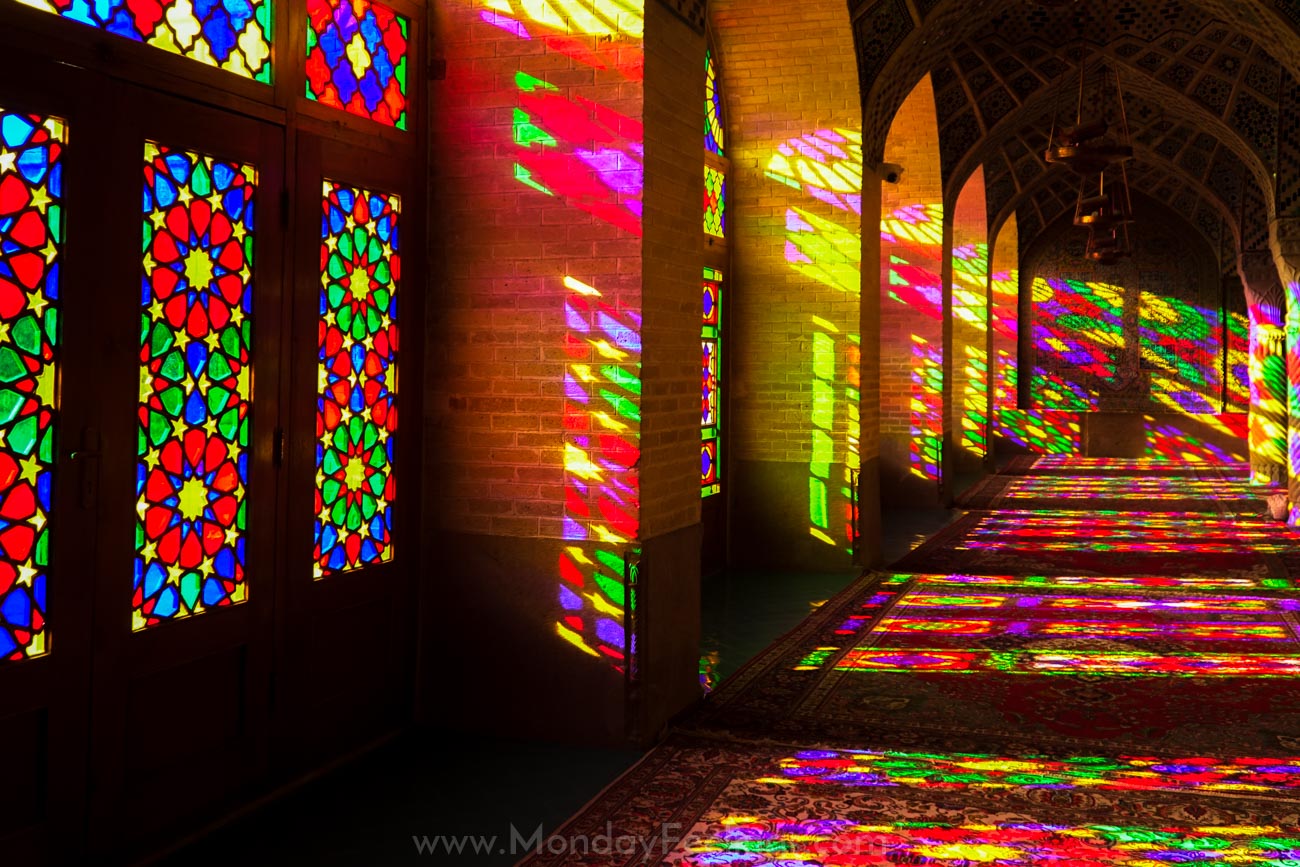 Many people give up on travelling to Iran particularly because they think that getting the visa to Iran is complicated. However, we bring good news! Today, the process of getting the Iran tourist visa is actually simpler the most people think. Surely, there are a few requirements and precautions to take when applying for the Iranian e-visa as well as getting the visa on arrival in Iran, but we will outline everything in this article.
Countries that CAN get the Iran visa on arrival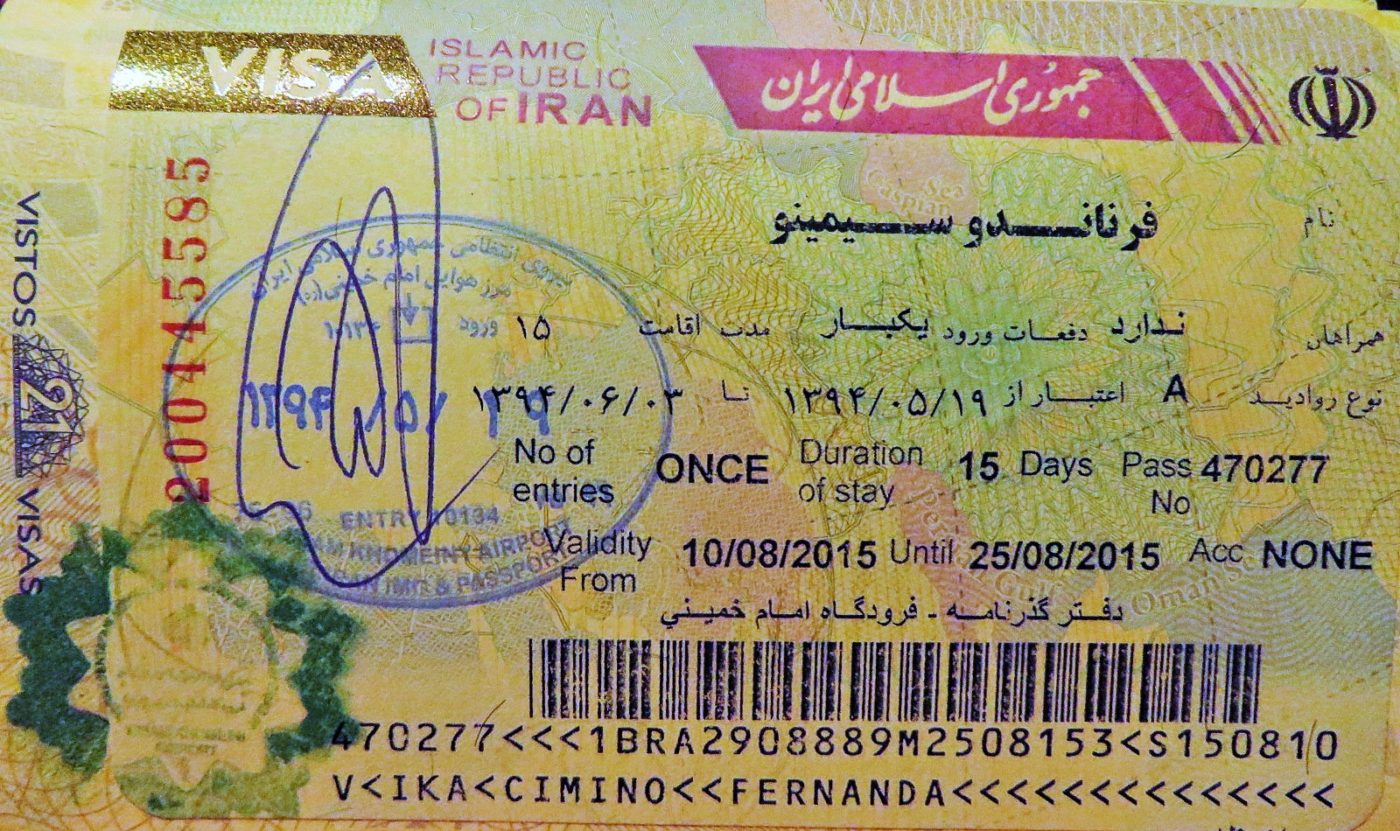 Almost every nation can, in theory, receive the Iranian visa on arrival (VoA), including Australians, Germans, Portuguese, Italians, Brazilians and so on. Before, the VoA was valid for just 14 days. After 2017, this period extended to 30 days, with the possibility to renew it for another 30 days, but we will talk about the visa extension in Iran further below.
The full list of countries that can have their visa on arrival in Iran:
Albania, Saudi Arabia, Australia, Austria, Bahrain, Belarus, Belgium, Bosnia and Herzegovina, Brazil, Brunei, Bulgaria, China, Croatia, Cuba, Cyprus, Denmark, Finland, France, Germany, Greece, Holland, Hungary, India, Indonesia, Ireland, Italy, Japan, Kazakhstan, Kuwait, Kyrgyzstan, Luxembourg, Mexico, Mongolia, North Korea, New Zealand,  Norway, Oman, Palestine, Peru, Philippines, Poland, Portugal, Qatar, Romenia, Russia, Singapore, Slovakia, Slovenia, South Korea, Spain, Sweden, Switzerland, Syria, Tajikistan, Thailand, Turkmenistan, Ukraine, UAE, Uzbekistan, Vietnam.
Countries that CANNOT get the Iran visa on arrival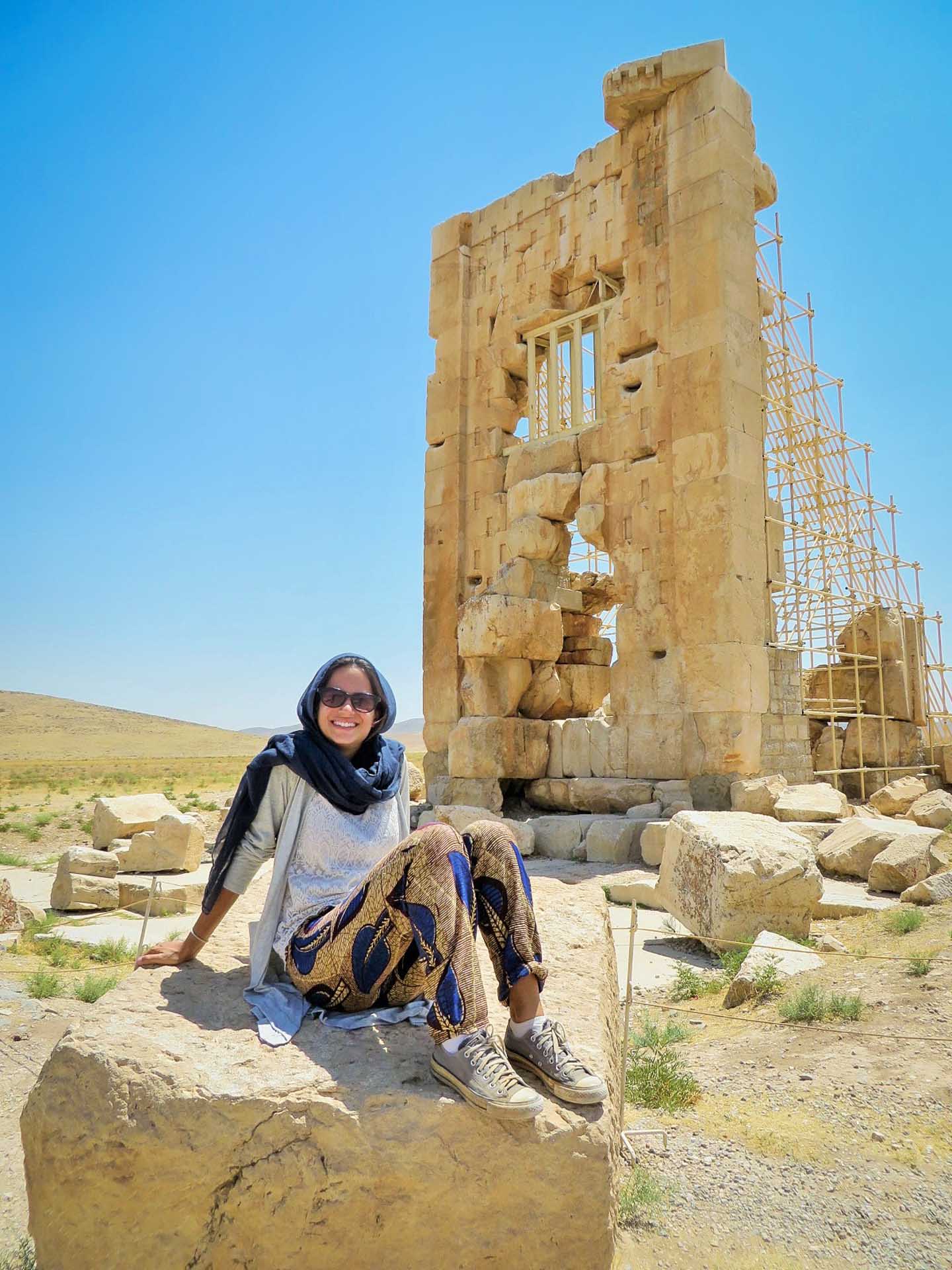 The only countries that cannot get their visa on arrival in Iran are the Afghanistan; Bangladesh; Canada; Colombia; India; Iraq; Jordan; Libya; Nepal; Pakistan; Somalia; Sri Lanka; Tajikistan; United Kingdom; United States and Yemen.
Also, British, Americans and Canadians can only travel to Iran with a travel agency and they must have a travel guide with them at all times. Israelis are forbidden to enter the Islamic Republic of Iran.
Countries that do not need a visa to Iran
Armenia (90 days), Azerbaijan (30 days), Bolivia (30 days), Egypt (20 days) Georgia (45 days), Lebanon (30 days), Malaysia (15 days), Servia (30 days), Turkey (90 days) e Venezuela (15 days), China (21 days); Hong Kong (21 days), Macau (21 days), Oman (30 days) and Syria (90 days).
*Also read
– Is Iran safe for tourists?
– Iran Travel Guide: a complete itinerary;
– How is Tehran, our first impressions of the Iranian capital.
How to get the Iran visa on arrival in Irã
Ver essa foto no Instagram
1) You must land at one of the Iranian international airports
IKA: Imam Khomeini Airport;
TEH: Tehran Mehrabad Airport
SYZ: Shiraz International Airport
MHD: Mashhad International Airport
TBZ: Tabriz International Airport
ISF: Isfahan International Airport
KIH: Kish International Airport
*Important: the Visa on Arrival (VoA) cannot be requested when entering Iran by land.
2) Have your passport valid for at least 6 months from the time of arrival
3) Show an invitation letter OR a hotel reservation for the first nights of your trip to Iran
It will probably happen that the immigration officer will call the hotel to confirm the information provided – it didn't happen with us, though. You should have a hotel reservation for at least the first two or three nights of your travel.
TIP: If you are looking for a true Iranian experience, don't book your accommodation for the whole trip. Eventually, you will very likely be invited to stay over at people's house. Don't hesitate! That's the best part of the trip as you get to know how Iranians truly are. You can see more about this unique experiences on this article: the 12 things that happen only in Iran.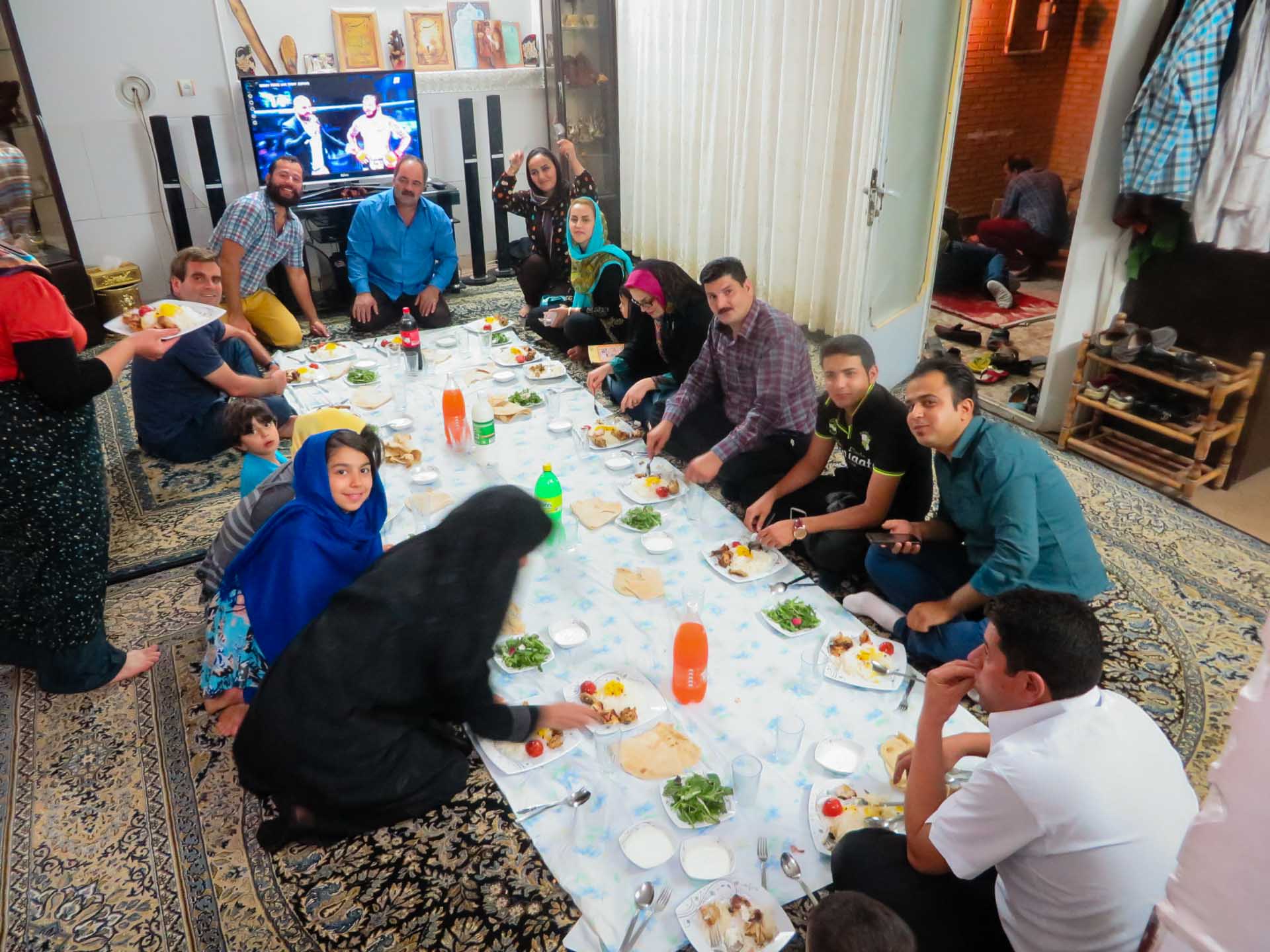 4) Compulsory travel insurance covering your total length of stay
If your travel insurance doesn't cover Iran – and the majority don't -, don't you worry! It is possible to purchase an insurance at the Iranian airport just after paying for the VoA. It will cost €14 valid for 30 days. The immigration officer will show you where to buy it. The insurance allows you to use any hospitals in the country, both public and the privates;
If you want to have everything arranged before so not to have to deal with bureaucracies once you are at the airport, you can buy your travel insurance to Iran before hand for the same price or even cheaper. We recommend doing it through 1st Quest.
TIP: We have heard that, because of the new sanctions against Iran, it is getting hard to make exchanges and payments with US dollars. Even though we didn't feel that at all, it might be safer to give priority to Euros over US dollars for your trip to Iran.
5) You must have absolutely no evidence of a previous visit to Israel
If you have been to Israel before, you should better get a new passport before visiting Iran. Even if you don't have an Israeli stamp – as they don't stamp it any more -, a land border visa showing that you entered Jordan by land would be enough to prove you visited the country.
Personal experience: we visited Iran for the second time in the end of 2019. We have double citizenship, Brazilian and
Italian
. As we had an entrance stamp from Jordan by land in our Brazilian passport, we decided to enter Iran with the Italian passport. Wrong choice. The intelligence service of Iran don't fool around and they obviously know we had double citizenship. They asked us about our Brazilian passport, about our visit to Israel and questioned us for about 5h! In the end, they let us in, but it was a hassle we don't wish to anybody.
6) You have to show your return ticket to prove you will leave Iran
Your way out ticket should be within the 30 days length of the Iran visa on arrival. However, if you plan to extend your visa, then your way out should be within 60 days length.
Pro-tip: if you are not sure how long to stay and don't want to compromise with a data to leave, tell them you are going to leave by land through Armenia. For this reason you don't have a return ticket.
7) Follow the Iranian dress code
For women: cover the hair, trousers and the manto, which is a kind of long sleeves dress/coat that goes down to your knee – basically, it covers you butt.
Men should wear trousers. You can read more in detail about how to dress in Iran here.
8) Pay the Iran visa fee
The fee varies according to your nationality. The Iran visa fee for most nationalities is of €75, plus €3 taxes. Brazilians pay €85 plus taxes.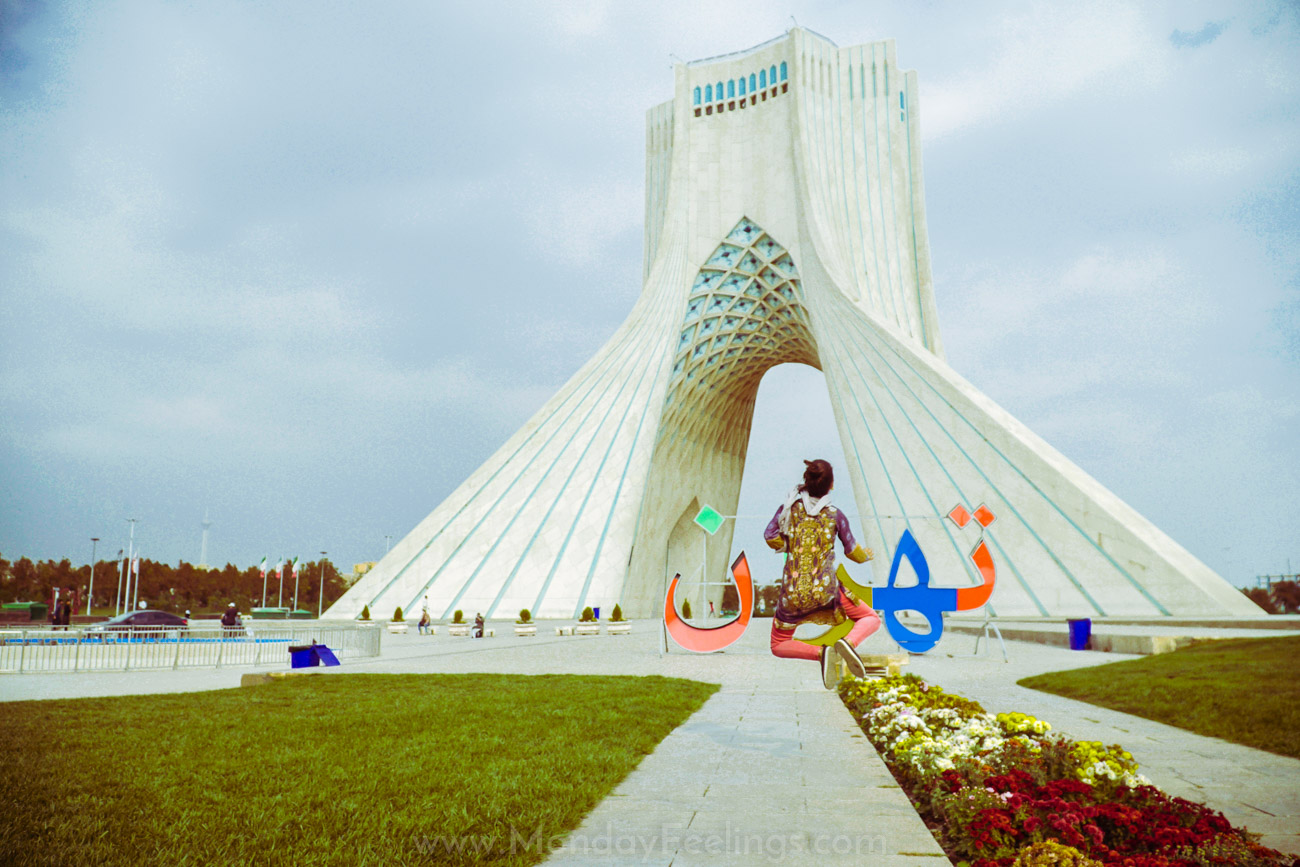 AFTER THE OPENING OF THE BORDERS, IRAN IS NO ISSUING VISA ON ARRIVALS. YOU MUST GET YOUR VISA ONLINE (see below). THERE IS NO OFFICIAL NOTE THAT THIS WILL BE PERMANENT THOUGH
Evisa Iran – the online visa for Iran
In 2017, the Iranian government put into practice a new online visa system. It's not compulsory to have an e-visa to enter Iran, but it will speed things up at the immigration. You can request the evisa Iran up to 48h prior to your arrival.
What we think about the evisa Iran:
After our last visit to Iran, where we were questioned for hours by the immigration officers of the country, we definitely recommend applying for the Iranian evisa for you trip to Iran. That's because, according to the immigration officers themselves, one of the reason they questioned us for so long is because we hadn't applied for the evisa Iran. We explained we know the e-visa is not compulsory to receive the visa on arrival in Iran, but they were probably having a bad day, that day. They insisted on saying we should have applied online anyway.
The problems is, their online visa system is not really reliable. We have heard from other travellers as well as from readers from this blog, their visa were denied without any explanations. For this reason, we decided to not apply online before travelling to Iran.
It was thinking specifically about this issue that we arrived in Tehran and arranged a visit at the 1st Quest, an Iranian travel agency which allows travellers to buy tours and book travel tickets and accommodation online in Iran.
As you probably know, due to the new sanctions, you cannot use any debit or credit card because they are mostly American brands, such as Visa, Master Card, American Express and so on. However, some agencies, such as 1st Quest, made available the online purchase using your card, something really handy for travellers. As part of their services, you can require the Iranian evisa. They will take care of the whole process for you for about €17. They also say that about 95%of the cases, the visa is approved. And whenever it isn't, they will tell you why, so you can arrange amendments and try again.
Extending your tourist visa in Iran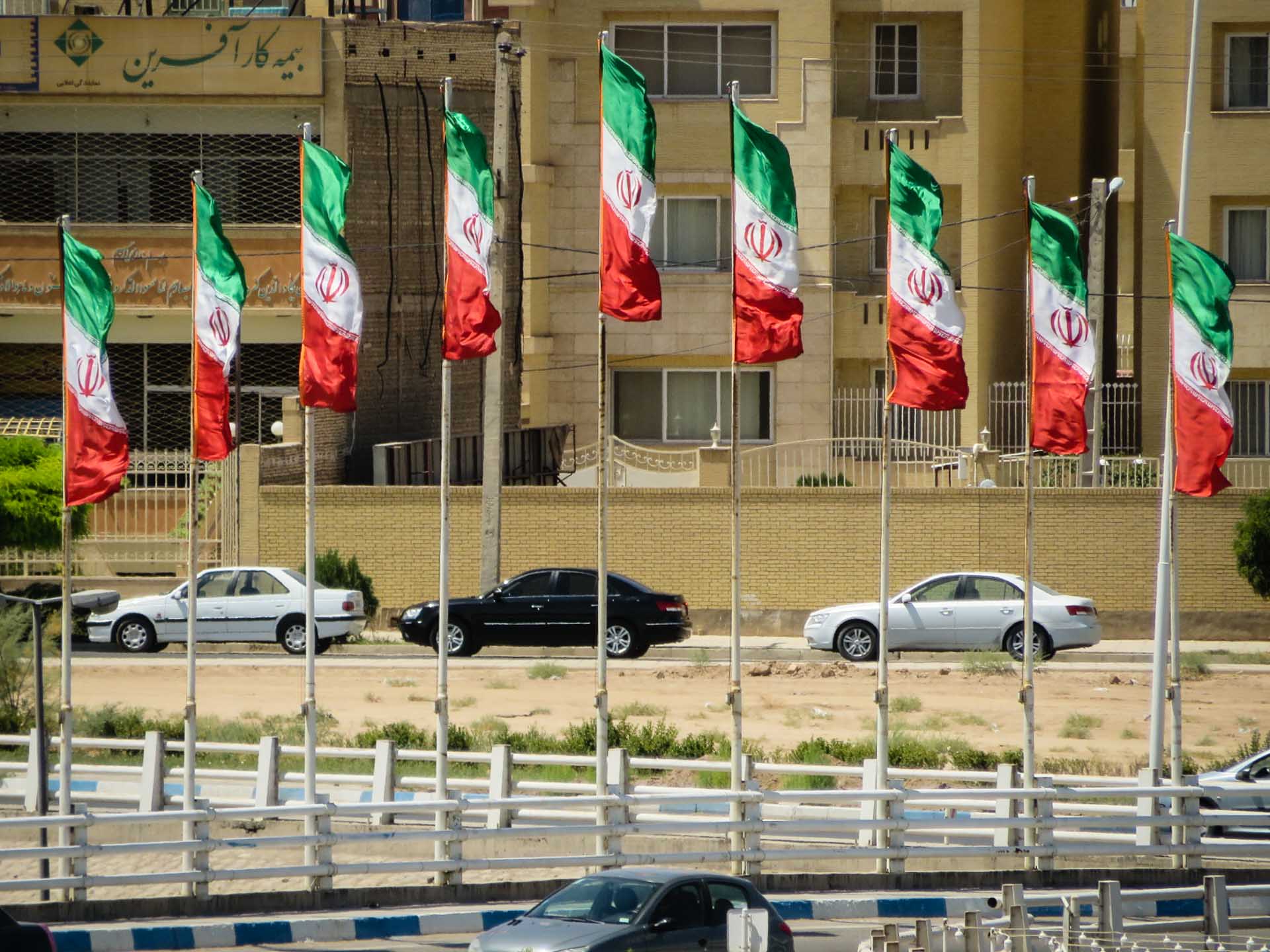 As mentioned before, the Iran visa on arrival allows you to stay in the country for 30 days. If you fall in love with Iran – like we did – and feel like staying longer, you can extend it for another 30 days! That's exactly what we did, and we paid US$16 for the extension.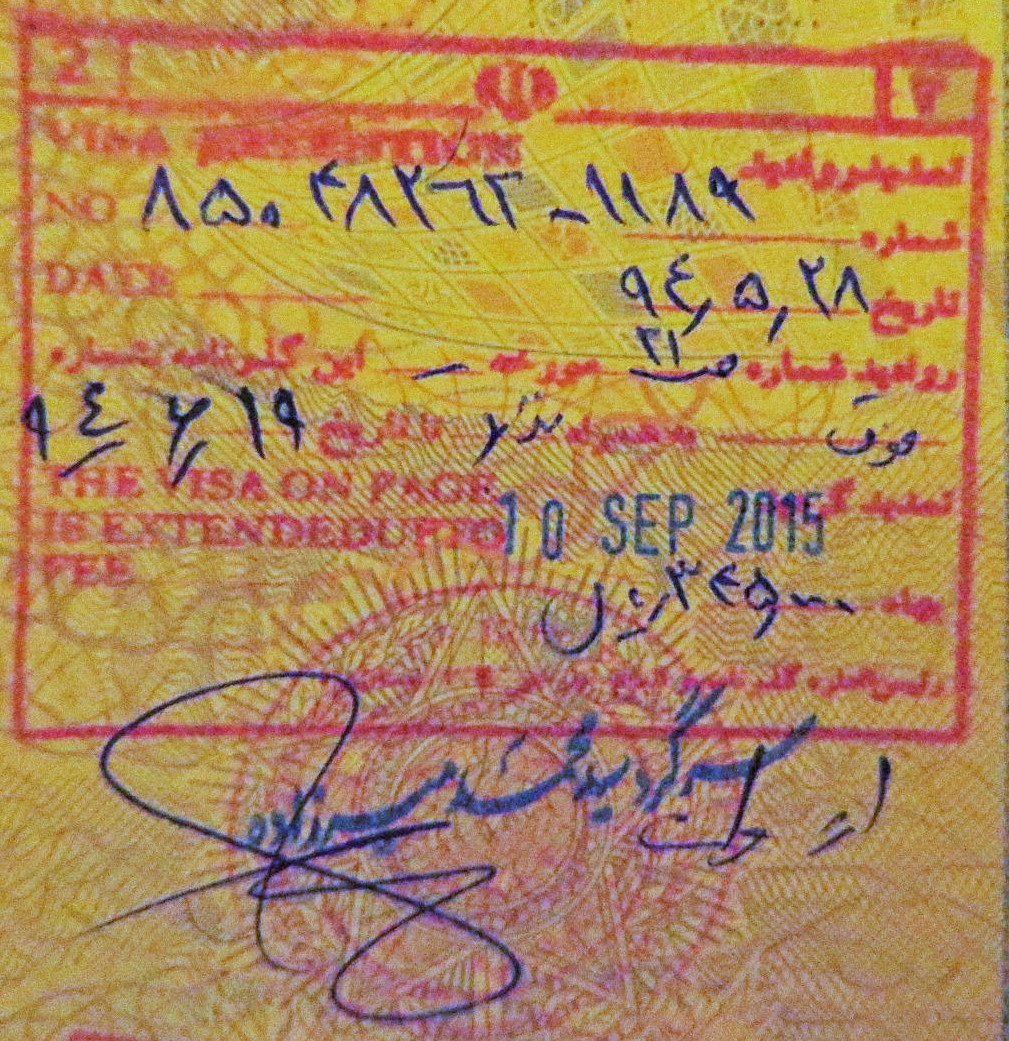 Necessary documents required to extend your visa in Iran:
Passport;
A copy of the passport and the visa;
Two 3×4 photographs.
*IMPORTANT: Women, bring a picture where you are covering your hair! We obviously didn't consider this fact and the official had to cut Fernanda's picture by the hair to make it look like she had a hijab. It sounds strange, but it worked!
Was it easier than you think to get your Iran visa on arrival or evisa Iran? Let us know in the comments!
We hope this article gives you that little push you need to embark on this journey to Iran, one of our favourite countries! It is worth saying that you can also apply for your Iranian visa at any Iranian Embassy too.
ATTENTION: Most credit and debit cards are not accepted in Iran – Visa, Master Card, American Express, and so on – So cash up before you come! But, if you don't feel safe walking with lots of cash in your pocket, you can ask for a local debit card for travellers. It's simple and safe!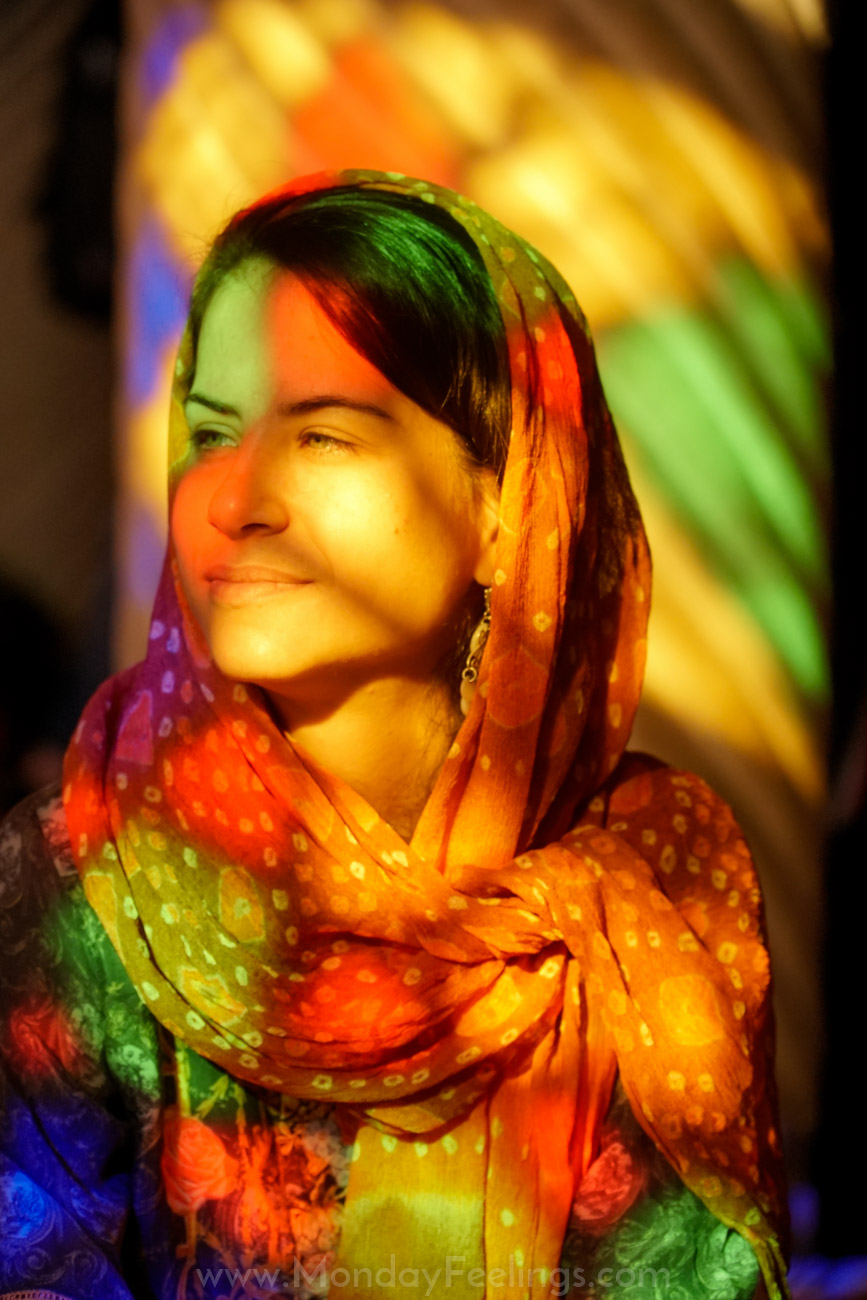 Bespoke itineraries for Iran
Hey, we are Tiago and Fernanda. We have been in Iran twice already, adding to about three months over there. Iran has completely won over our hearts and will very gladly help you on organising your trip to Iran. We create bespoke itineraries, with tips and information about the places and what to do in the cities, as well as recommendations of places to eat and to sleep that will fit your pocket. Do you want to know more about it? Then send us an email on getintouch@mondayfeelings.com or a just a quick message in here and let's talk!
This "Iran Visa on Arrival and evisa Iran in 2021 Guide" has been originally written in August 2015. Updated in May 2022.