This post is also available in:

Português
There are countless attractions and many beautiful places in Pakistan. We spent more than two months travelling in Pakistan and we can safely say that we don't know even half of what the country has to offer. Pakistan is a place with hospitable people, extremely diverse culture and unspoiled natural beauty. It is a destination to be absorbed with no rush. For travellers who don't have a lot of time, we've made this Pakistan tour guide with the most important Pakistan points of interest you cannot miss during your tourist travel to Pakistan.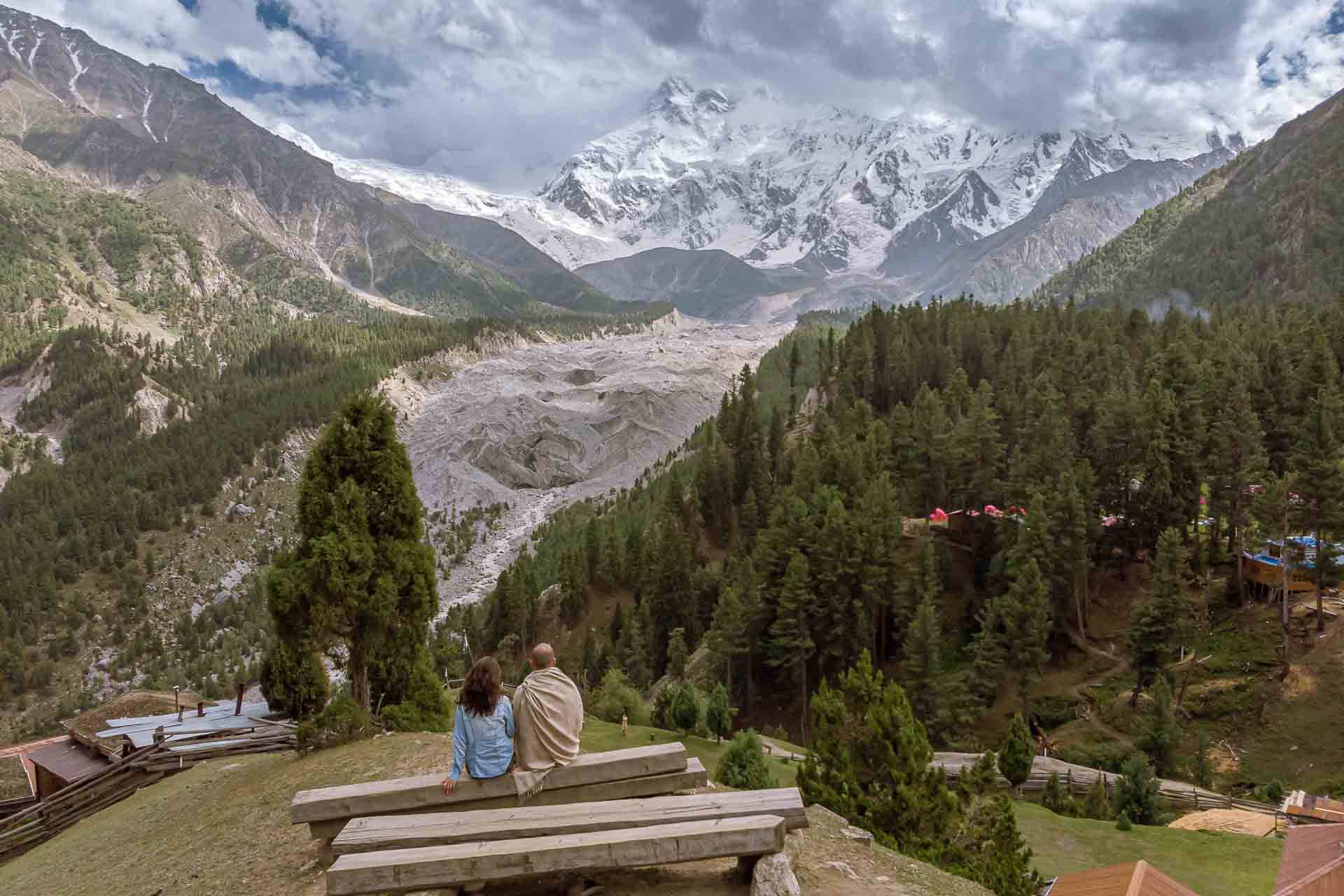 Is it safe to visit Pakistan?
Many people think that travelling to Pakistan is dangerous, but in our own experience as well as of many other travellers we know, shows the opposite. We went through different places of Pakistan, sometimes with a guide, sometimes alone, and we didn't have any problems whatsoever. Of course, as in so many other countries in the world, you have to be smart and avoid certain areas, but if you follow some basic government and local recommendations, you're unlikely to have any problems.
All these years of problems and instability in Pakistan seem to be in the past now and, both the army and the government, are striving to keep the country safe and attractive to domestic and international travellers.
Best time to travel to Pakistan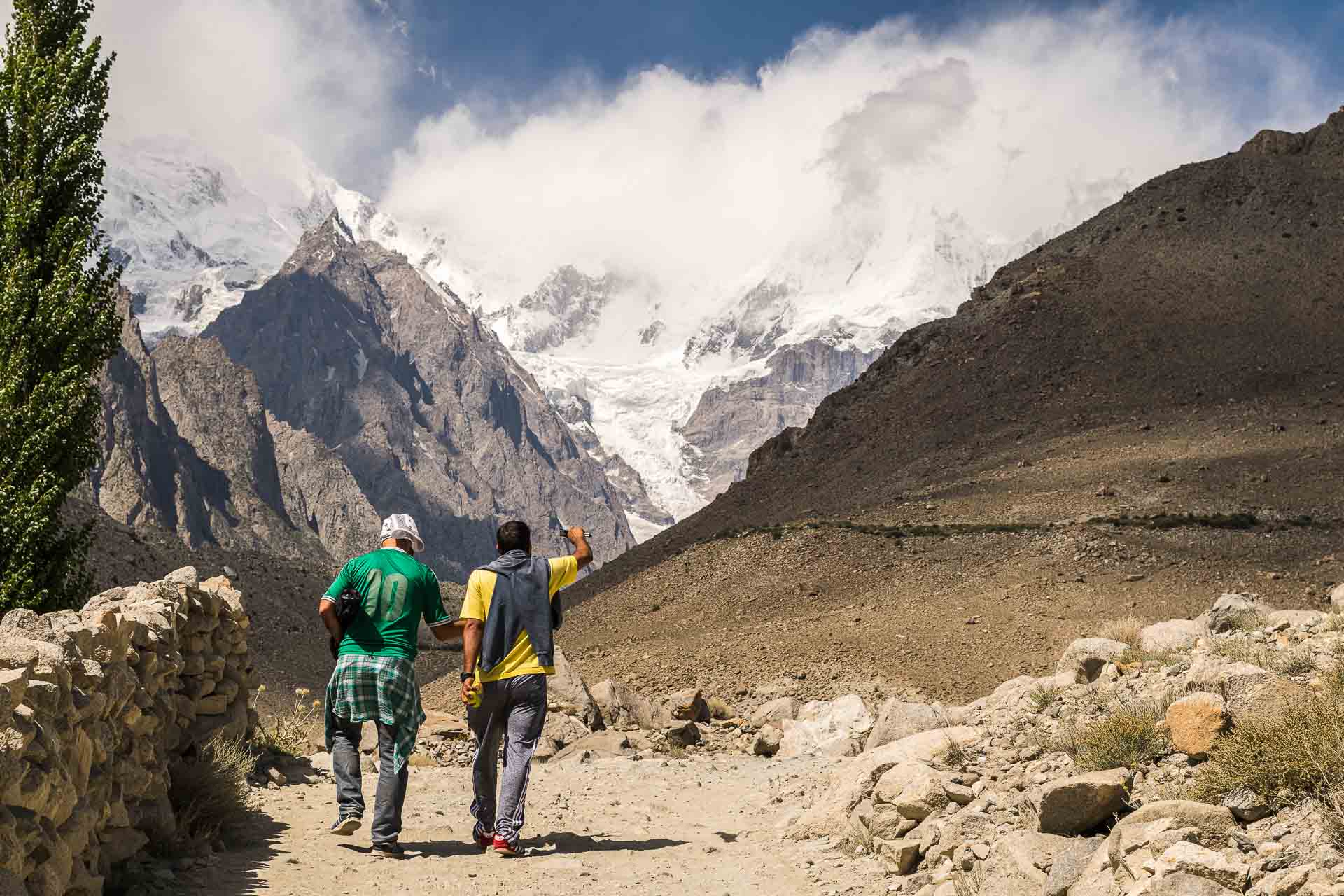 The best time to visit Pakistan will depend on the type of trip you want to take. Pakistan is huge and the most beautiful places in Pakistan will have a quite diverse climate. So, it's hard to generalize. Nevertheless, in our opinion, the most beautiful and interesting regions of Pakistan are in the autonomous territory of Gilgit-Baltistan and Khyber Pakhtunkhwa Province. These are mountainous areas in north Pakistan that should be avoided in the cold months though.
On the other hand, the large Pakistani tourist places, such as Karachi, Islamabad and especially Lahore, have very high temperatures in summer. So, you might have to pick and choose here. But worry you not! You can check below the Pakistan tour guide we made and see a little bit of everything, and for that, we recommend to visit Pakistan during spring and autumn.
About Pakistan – basic information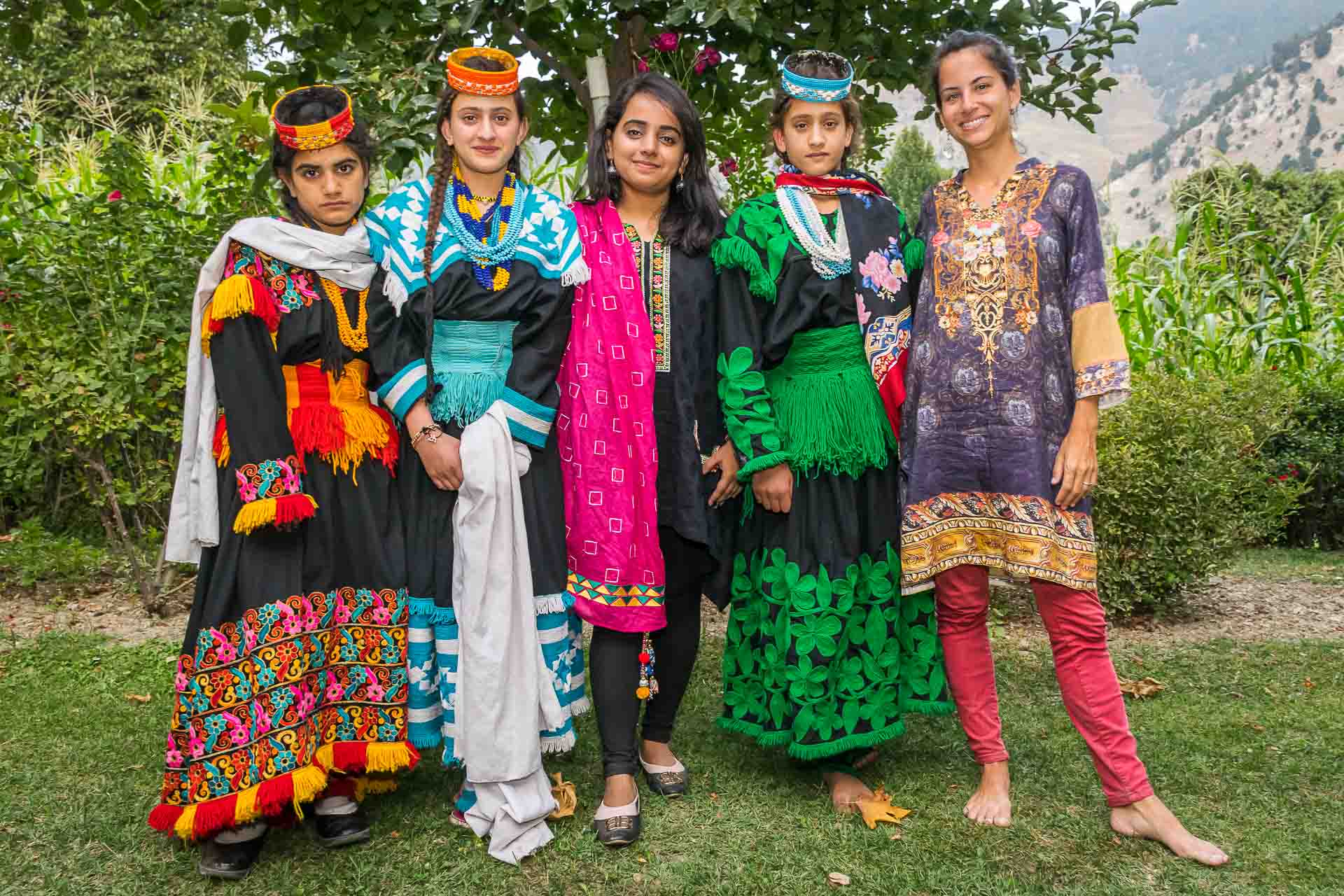 Where is Pakistan: Pakistan is in Asia and borders Iran, Afghanistan, China and India. Until 1947, the year of Pakistan's independence, the country was part of the Indian Subcontinent, along with India and Bangladesh.
Capital of Pakistan: Islamabad.
Pakistani currency: Pakistani rupee (1 USD = 205 rupees)
Official language of Pakistan: Urdu and English. A lot of people speak English in Pakistan, especially those who have completed higher education, but not so often you find people who only speak Urdu or other local dialects.
Religion of Pakistan: 95% of the population is Muslim (75% Sunni and 25% Shia), 1% Christian, 1% Buddhist and 3% other minorities.
Flag of Pakistan: the origin of the flag of Pakistan has a super curious story that we told in an Instagram post. Take a look below! Also, take the opportunity to like the Monday Feelings page and stay on top of tips and news about Pakistan and other corners of the world!
View this post on Instagram
Pakistan tour – travel tips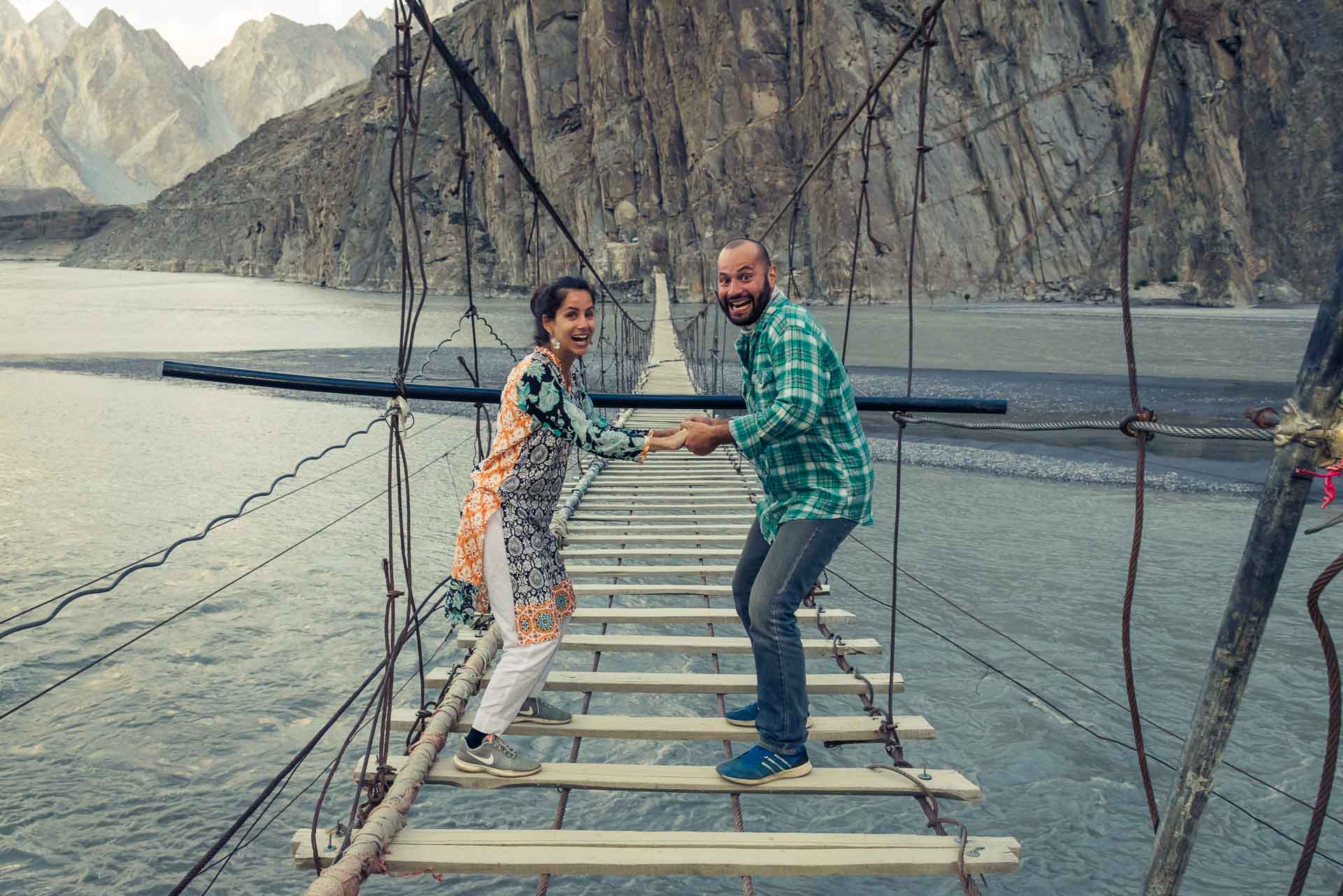 Travel insurance
We really recommend travelling to Pakistan with a travel insurance. The level of hygiene in some establishments is quite low. We both got food poisoning and Fernanda even needed to be seen by a doctor. Our insurance covered everything and it was superb. Our partner is SafetyWing Insurance.
Transport
The distances between tourist places in Pakistan are quite large and you can choose to travel by plane, train or bus. For trips within cities, we recommend downloading the Uber app, which works super well;
How to dress in Pakistan
There is no dress code in Pakistan, but it is recommended for women to cover legs, shoulders and arms. Men must cover their legs. In big cities, the rule is much more flexible and men can wear shorts and women can wear short-sleeved shirts;
Infrastructure
Pakistan's infrastructure can be a little precarious in some regions. Plus, trains and buses constantly change schedules. We're talking about a country that's less than 80 years old, so don't be picky about punctuality and other more organizational issues :);
Is Pakistan expensive?
Pakistan is pretty cheap – a plate of food costs between $1 and $3 and a hotel room between $5 and $15.
Internet in Pakistan
We bought the Telenor mobile chip. The data package was cheap and worked well in big cities. Forget about connectivity in more remote places like Fairy Meadows, Kalash Valley and even some areas of Hunza.
Travel agency in Pakistan
Part of this trip was made with the help of Magellan Travels. There are some areas of Pakistan that you as an international tourist need permission to visit. In addition, day-to-day logistics can be difficult, considering that not everyone speaks English and that there is a certain unpredictability in Pakistan. If you are looking for a travel agency to help you during your visit, contact them through their website or by calling Usman, the owner of the company.
Flights to Pakistan
A low-cost option to arrive in Pakistan is Air Arabia. If you are coming from Europe, Air Arabia offers flights from Prague.
The most beautiful places in Pakistan
Karachi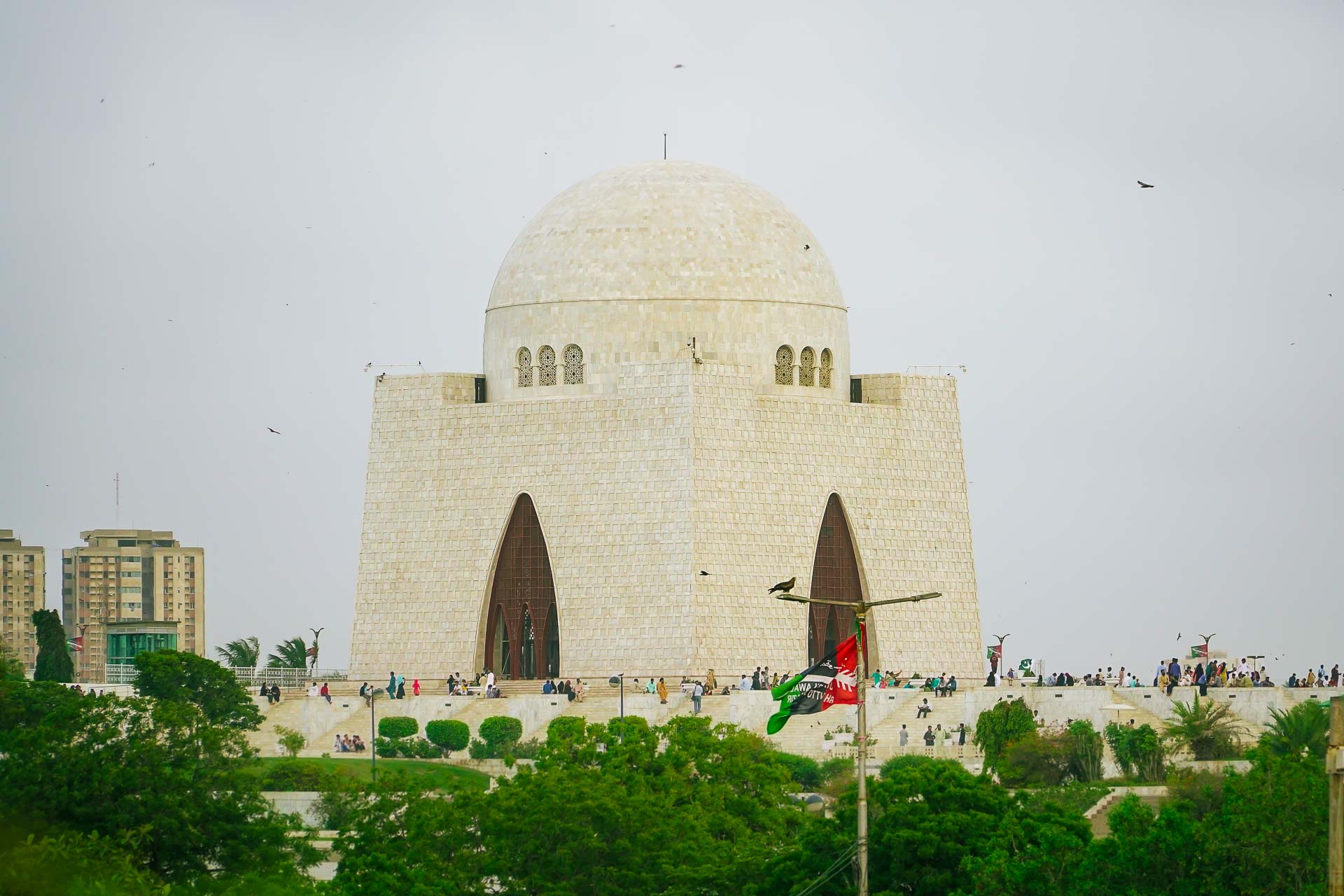 With 15 million inhabitants, Karachi is Pakistan's most populous and chaotic city. We spent a week there and honestly didn't like it very much, but there's no denying its cultural importance.
Karachi was the last stop on the train that brought people from Indian territories during the "Partition" (a post-independence period of great tension between India and Pakistan) and as many of the newcomers chose to settle there, this is for sure. Pakistan's most diverse city.
Most international flights arrive in Karachi and one day is enough to see its main attractions.
Karachi beautiful places to visit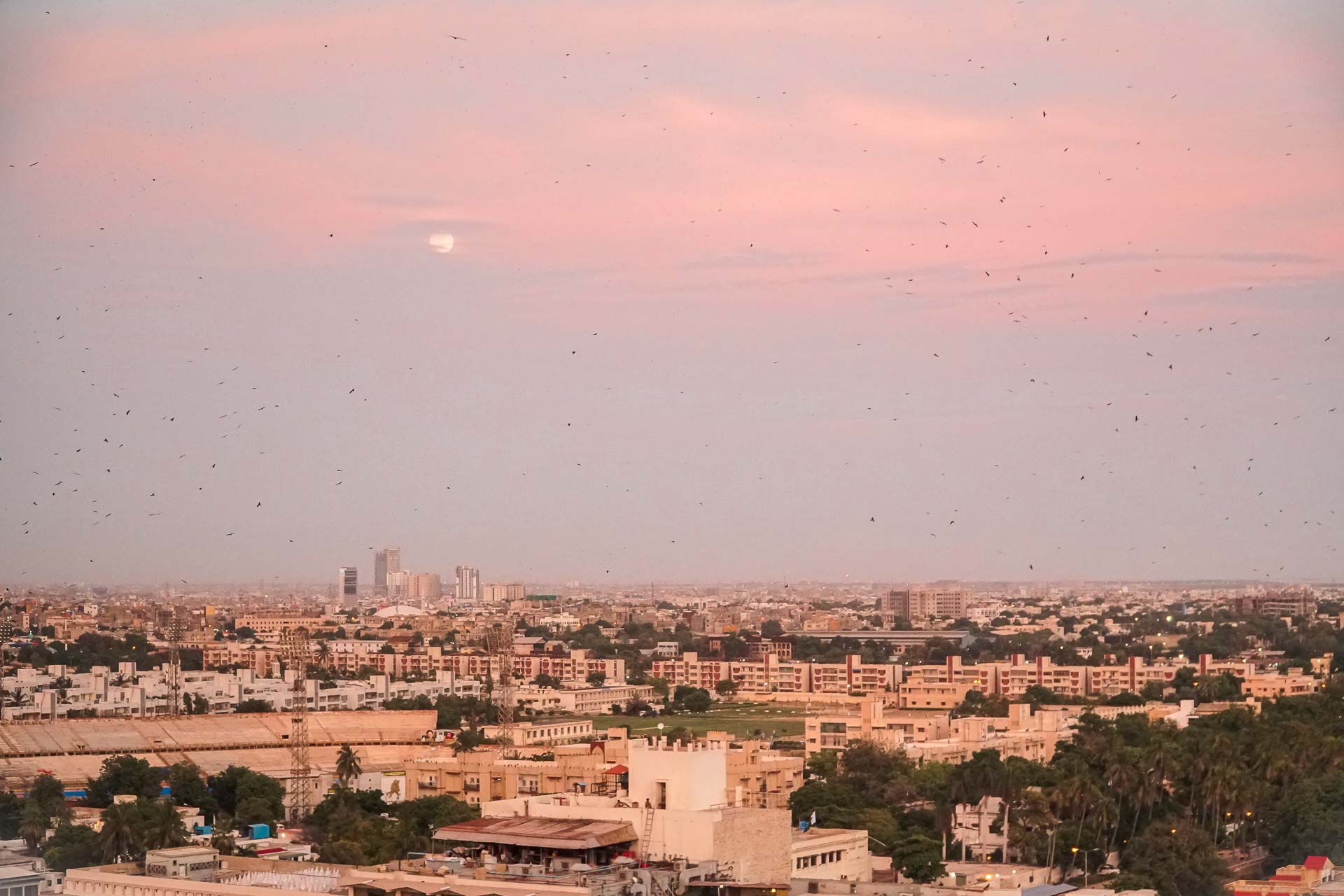 Mazar-e-Quaid Museum and Mausoleum: a very important place for Pakistanis, as it is where the founder of Pakistan, Quaid-e-Azam Muhammad Ali Jinnah, is buried;
National Museum of Pakistan;
Mohatta Palace;
Hotel in Karachi: we stayed at Avari Towers, a 4 star hotel in Pakistan very well located with a delicious breakfast. The rooms are beautiful and modern and the daily rate is around U$ 80. As we visited Karachi at the invitation of the University of Karachi, they arranged our stay at Avari Towers, but if you are looking for a more affordable option hotel in Karachi, take a look here.
Lahore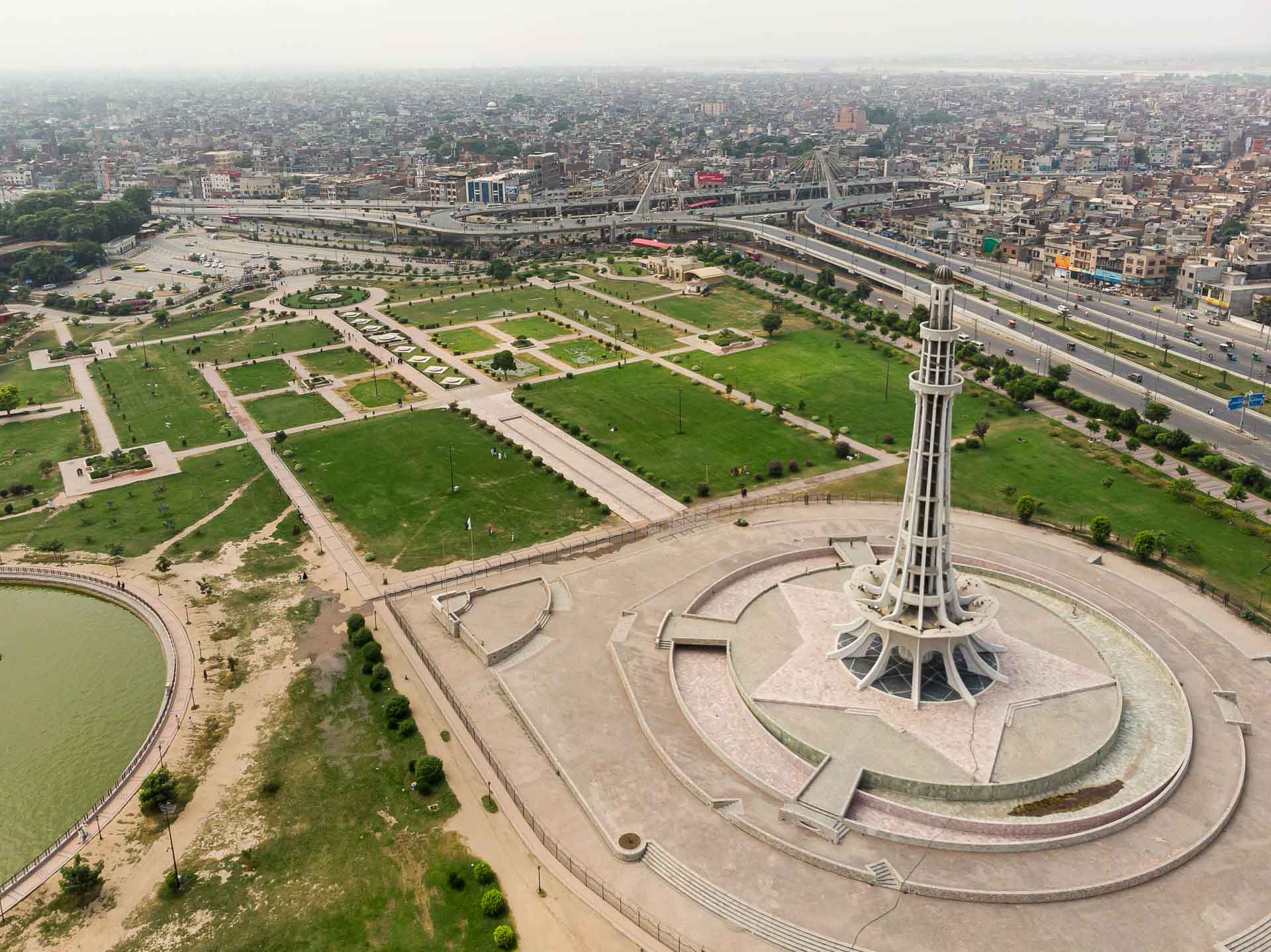 Of all the large cities of Pakistan, Lahore is the one we liked the most. It is known as the Cultural Capital of Pakistan and the city is one of the oldest in the country as well. It is full of many historical monuments.
Lahore beautiful places to visit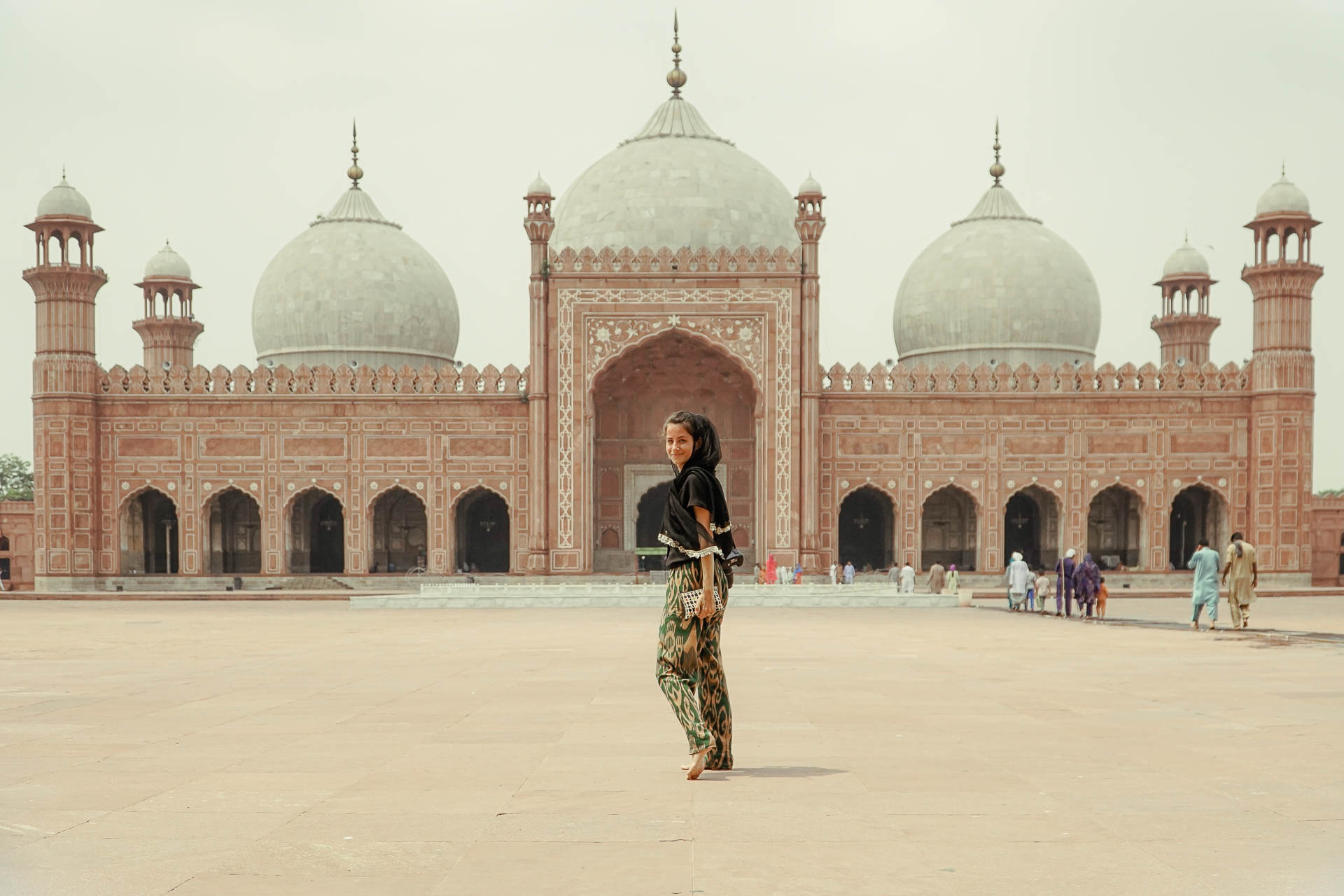 Badshahi Mosque: Probably the most beautiful mosque in Pakistan;
Lahore Fort;
Minar e-Pakistan Monument: place where Pakistan's independence agreement was signed;
Iqbal Park;
National History Museum: great museum for anyone who wants to know more about the Partition, developed by the amazing film director Sharmeen Obaid-Chinoy;
Lahore Museum: museum to learn more about the history and culture of the region;
Delhi Gate;
Watch the changing of the guard at the border with India: we had to skip this activity, because when we were in Lahore the situation with the neighbouring country was more tense than usual;
Shahi Maham Bath: a recently restored former public bath.
Eat at Haveli Restaurant overlooking the Badhsahi Mosque.
See where to stay in Lahore here.
Islamabad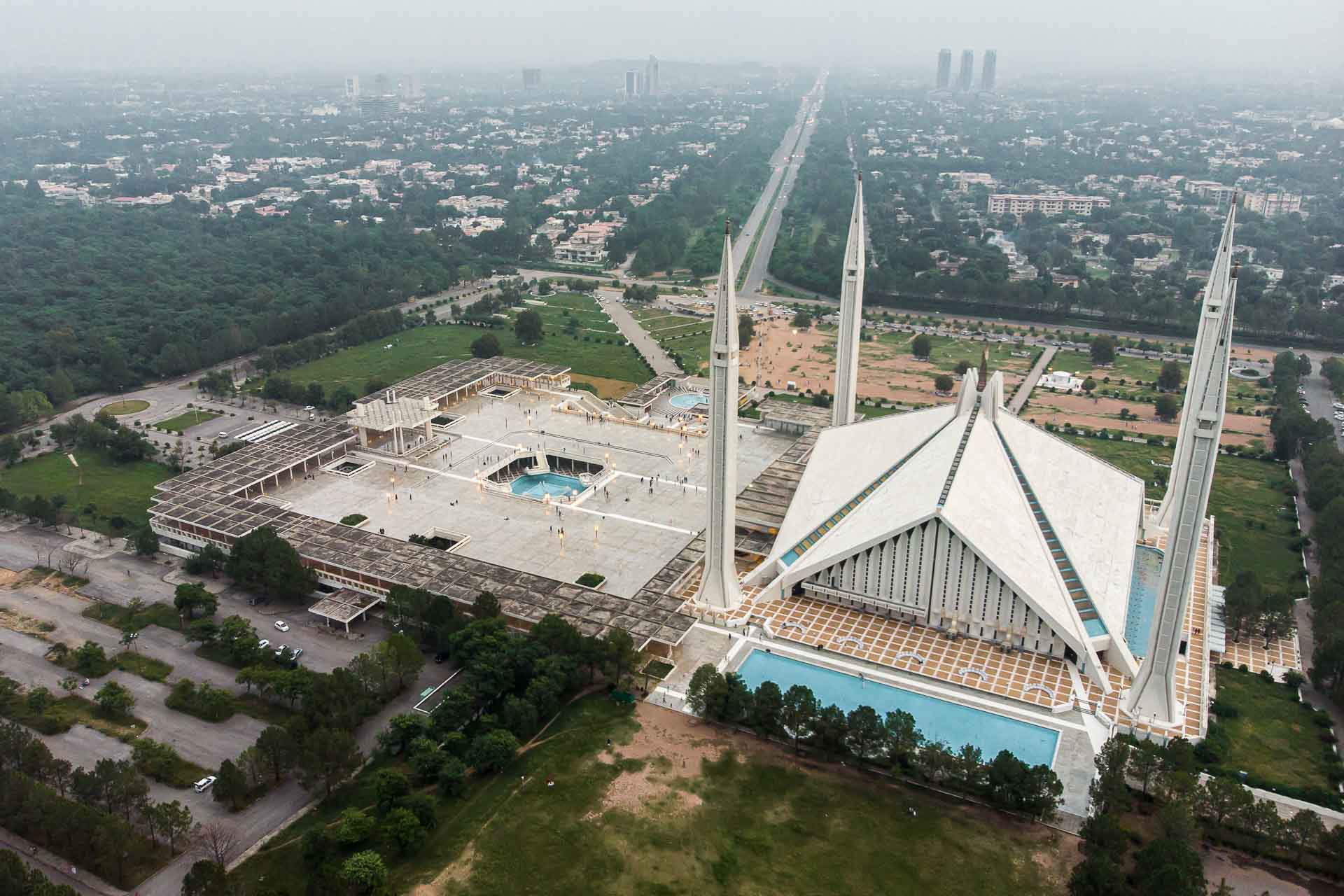 The capital of Pakistan was planned, so it makes much more organized, leafy and peaceful than Karachi and/or Lahore. The main attraction of the Pakistani capital is the Faisal Mosque, but during your tour of Islamabad, be sure to also visit:
Pakistan Monument: go early, when there is almost no one;
Lok Virsa Heritage Museum;
Daman-e-Koh Lookout;
Dinner at the delicious Manal restaurant.
Find accommodation in Islamabad here.
Fairy Meadows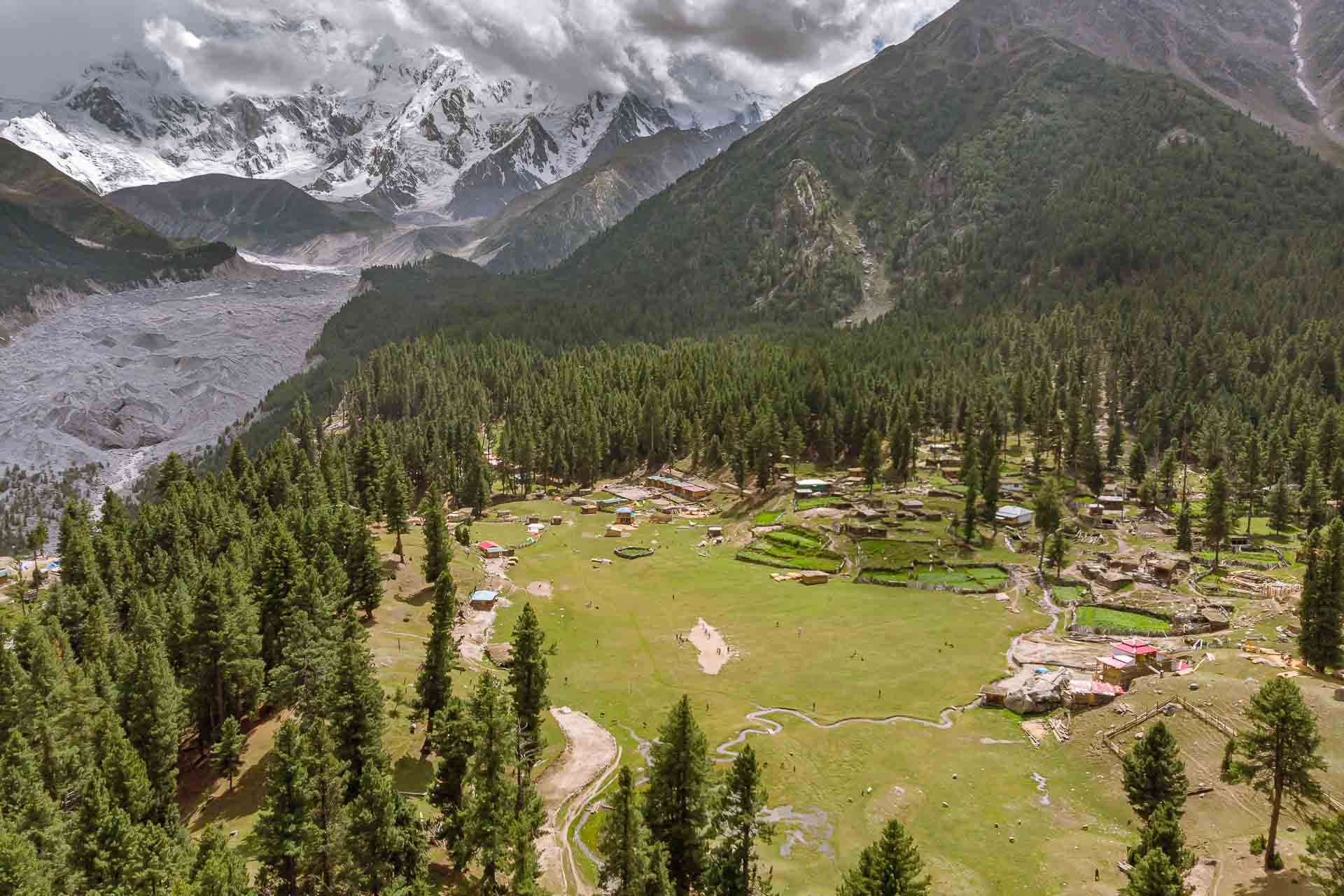 Fairy Meadows is arguably one of the most beautiful places in Pakistan. It is a mountainous region with a view of the Nanga Parbat Mountain, the 9th highest mountain in the world!
Access to Fairy Meadows is quite exciting and consists of a Jeep trail along a narrow road surrounded by cliffs that will make even the least religious person adhere to prayer. If you survive the Jeep trip, which though terrifying, incidents on this road are virtually non-existent, you'll still need to take a three-hour hike to the village that sit high in the mountains. You have the option hike up on horse for a price negotiable with the locals.
Just a head-off: all the efforts to make to this place will be well paid-off.
Hunza Valley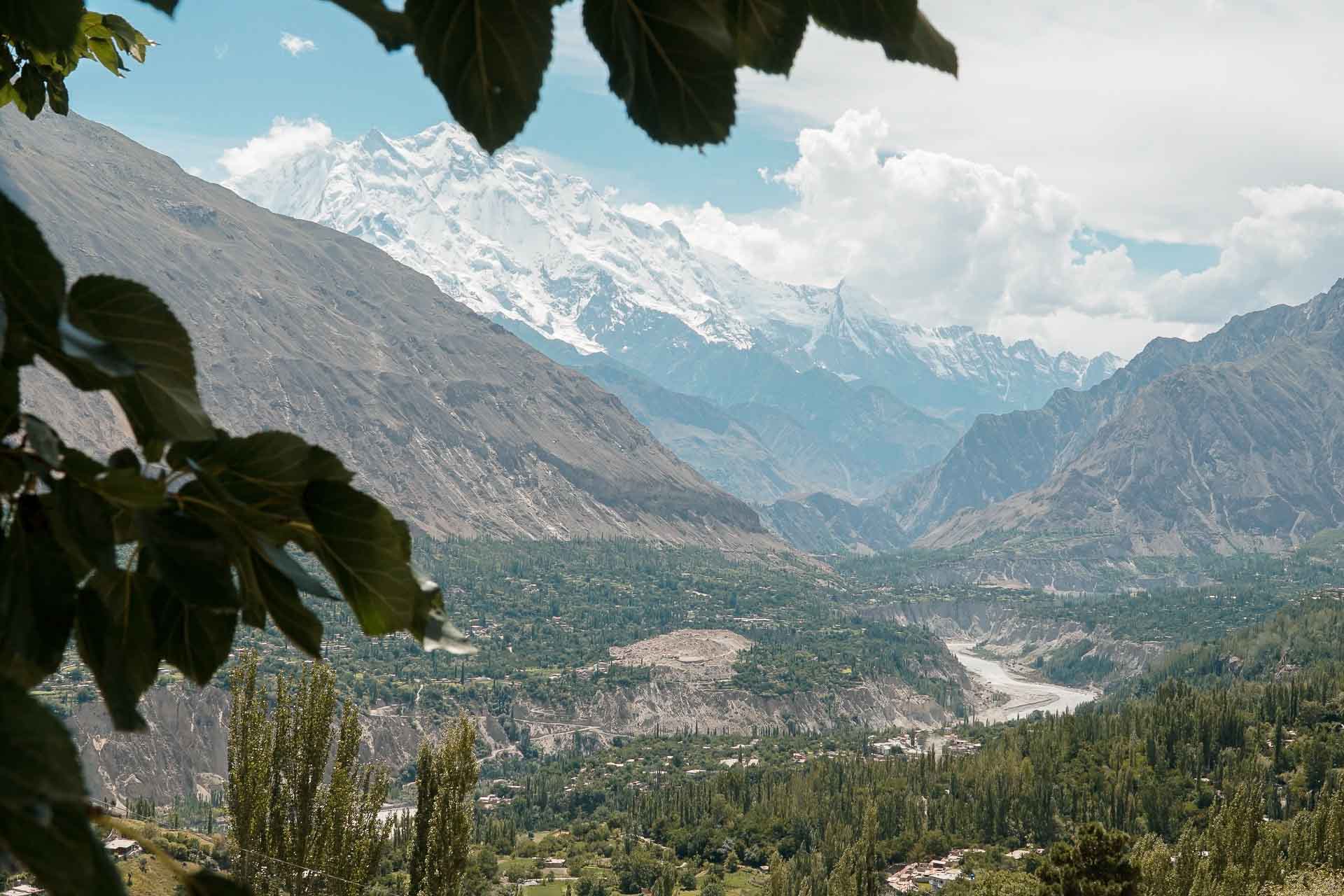 The Hunza Valley is our favourite region in Pakistan and you can't miss this Pakistani beauty.
Hunza has its own culture and religion and is so interesting and beautiful that we recommend spending at least four days exploring it at leisure. We have an entire article about Hunza Valley and all its attractions.
Where to stay in Hunza? We recommend the guest house Gulmit In. This is simple but cosy and owned by a very dear local family. See other hotel options in Hunza here. If you're looking for a more luxurious option, Hard Rock Hunza came highly recommended.
Kalash Valley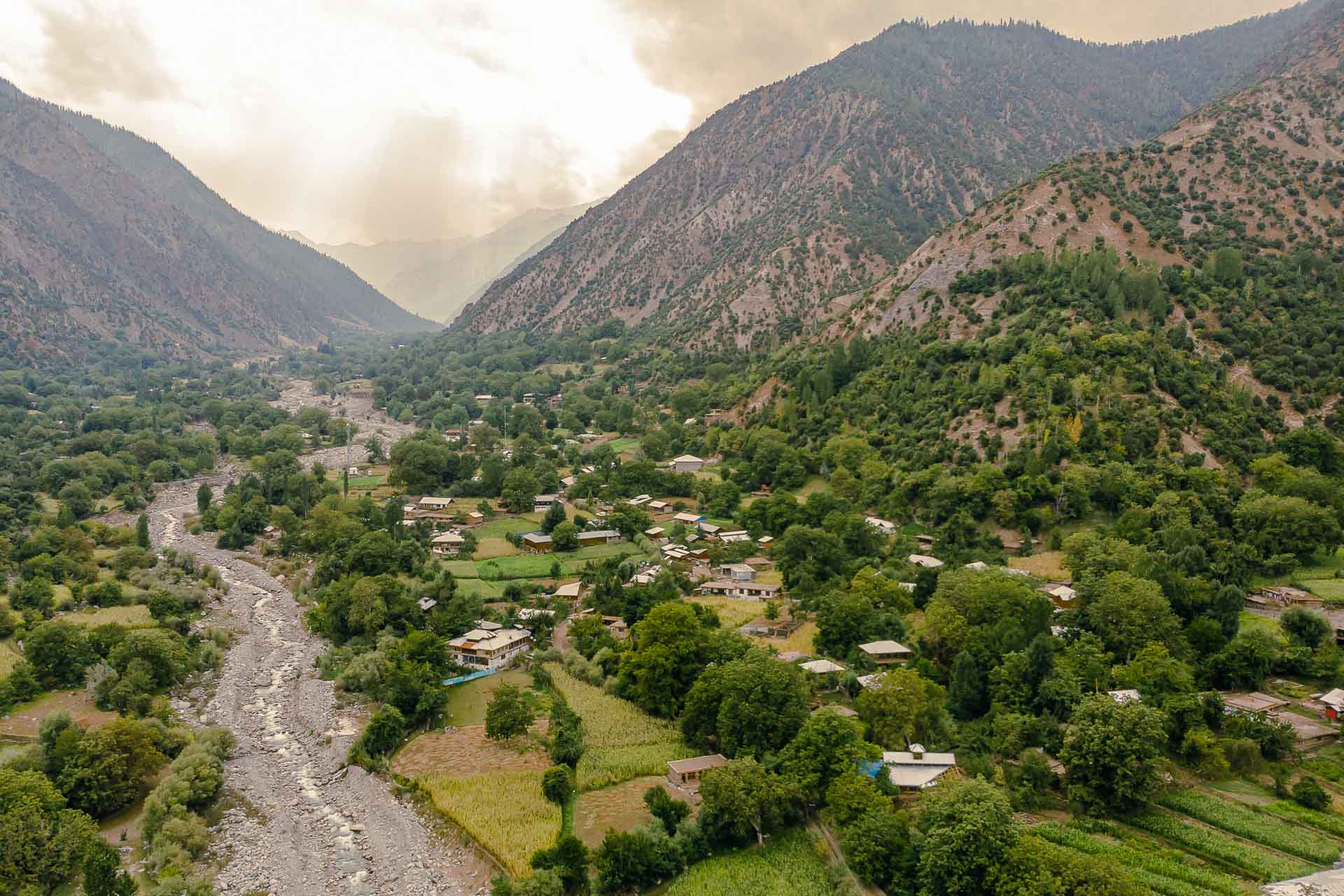 The Kalash Valley region is not usually on the itinerary of many travellers, but it should be a must for anyone who wants to understand what makes Pakistan such a fascinating destination.
Despite being an area of ​​natural beauty of Pakistan, the highlight of this valley is the history and culture of the local population. The Kalash Valley is home to about 3,000 "kalashas". They are an ethnic group on the brink of extinction that has inhabited the region for thousands of years. The kalashas have a very different look and culture from the rest of Pakistan. No one is quite sure how they got there. The most widespread theory, however, says that they are direct descendants of Alexander the Great, who left part of his army behind when he passed through there.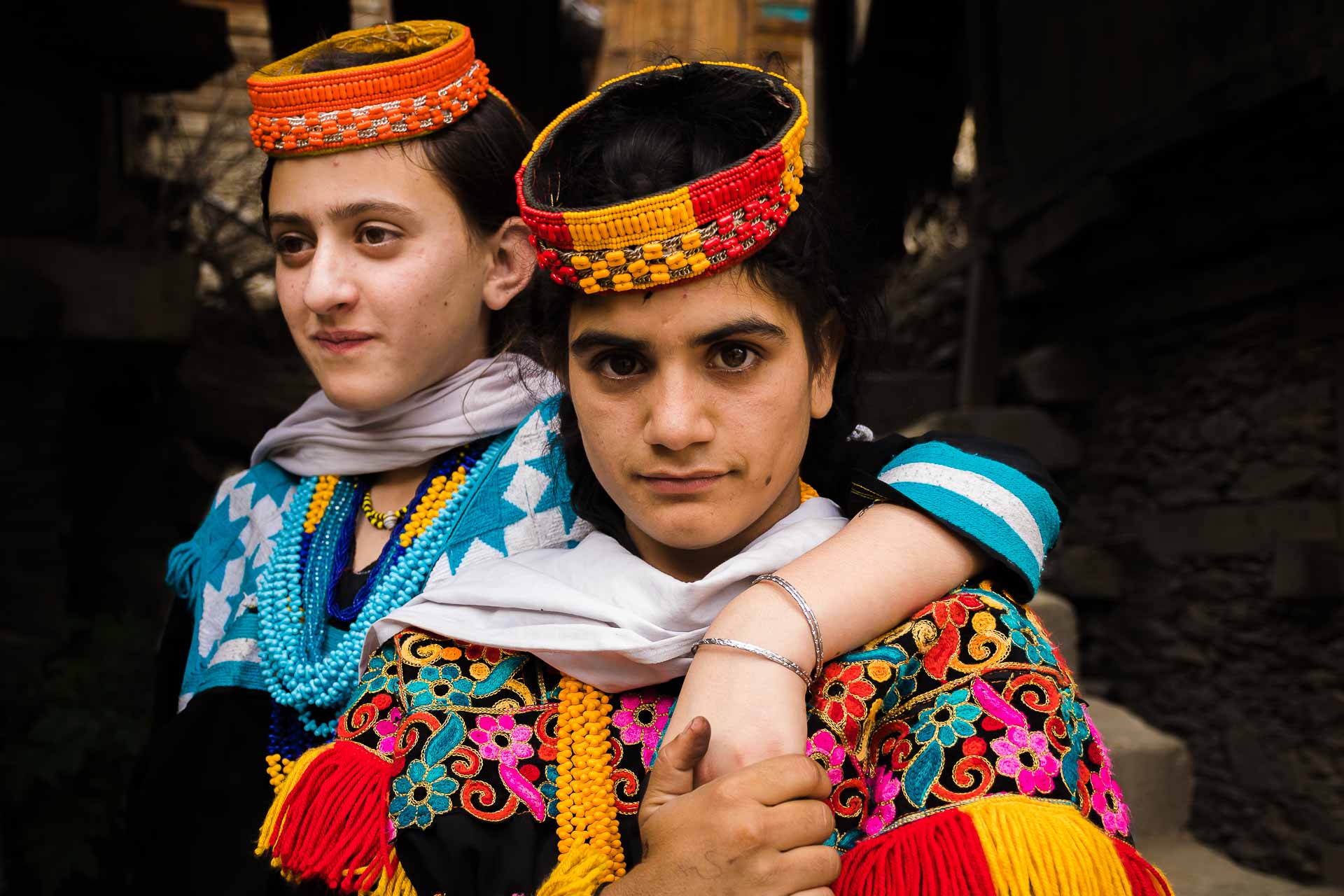 Located on the border with Afghanistan, so you need to get a special permit to visit the region – Magellan Travels took care of this bureaucracy for us.
When in the Kalash Valley, try to eat and stay in establishments run by Kalasha families. They suffer a lot of discrimination from some Islamic fundamentalists and have a harder time capitalizing. We recommend the guest house KFU, owned by the family of Faizi Khan, a super nice and attentive gentleman we met. In addition to the hotel being very cosy, all made of wood and glass, the family that owns the place also serves spectacular homemade food full of traditional dishes. Another high point is that as Faiza speaks English relatively well. He is also super communicative, so you can learn several curiosities about the region.
The internet in Kalash Valley is pretty bad, so obviously the guest house doesn't have a website, but here are the contact numbers and address: 0344 98 34 036 / 0347 07 00 221
Kalash Valley, Batreek Bumburet, Chitral – Pakistan.
Lake Shangri-la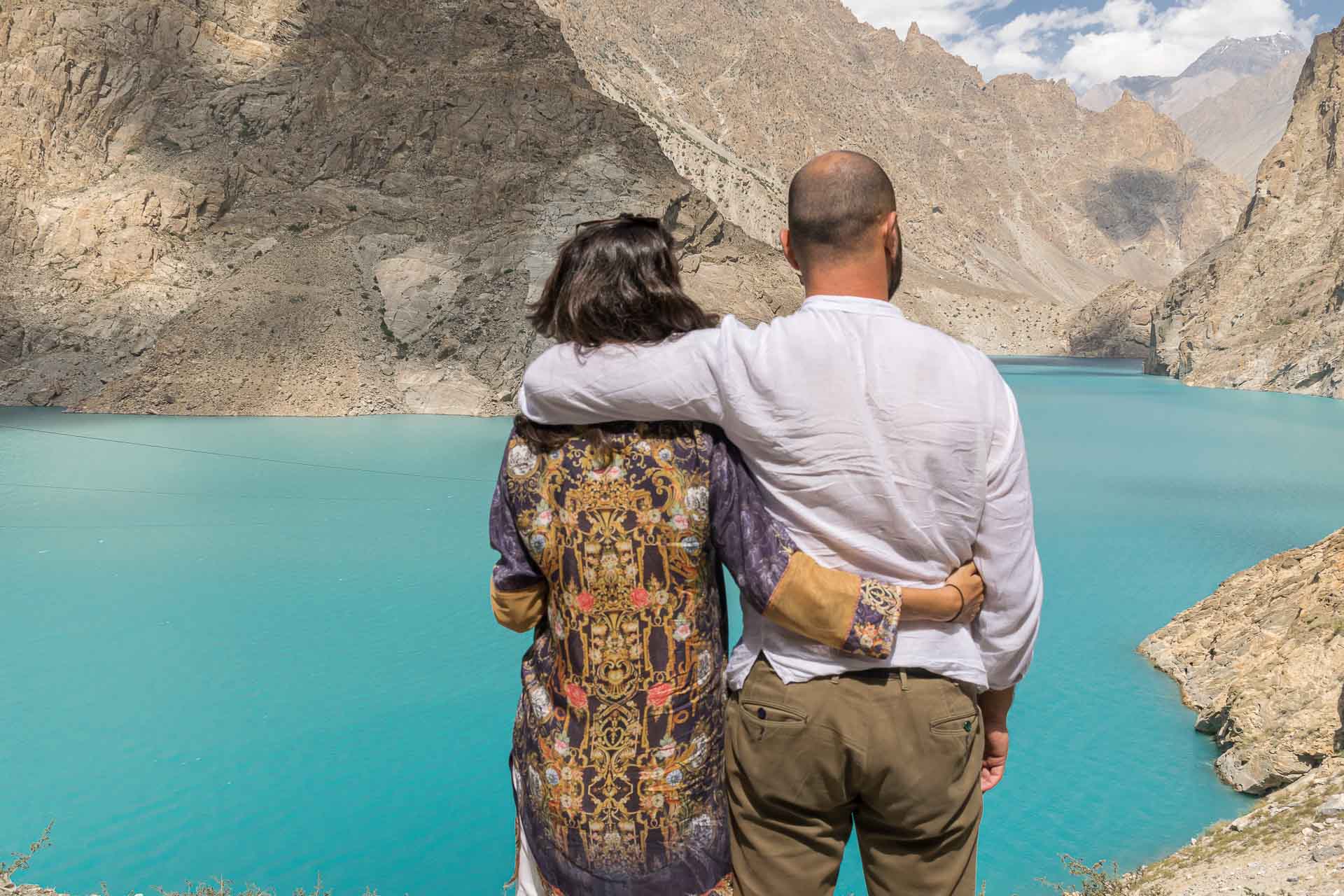 This lake was highly recommended to us, but unfortunately we didn't have time to visit it. Note that the picture above is from Attabad Lade. Anyway, here's our two cents for this most beautiful regions of Pakistan tour guide. The lake is near the city of Skardu. It is at 2,500 meters of altitude and is one of the postcards of Pakistan.
Find accommodation near Shangri-la Lake here.
Pakistan certainly has many other attractions, but as we explained, it is difficult to visit everything in one trip. Here are our tips with the places you should not miss on your first visit to Pakistan. Any questions or suggestions, let us know in the comments, or contact us here!