This post is also available in:

Português
We are far from being skiing experts, though the few – really, quite few – times we went to a skiing resort – including this time skiing in Czech Republic, we absolutely loved it. If it was a hundred percent up to us, we would surely go skiing more often. The thing is, unfortunately, it's not a cheap sport – particularly if you do it sporadically, like us, which makes you dependent on hiring equipment and clothes.
But anyway, let´s go through how you can have the best time skiing in Czech Republic even if you are a beginner!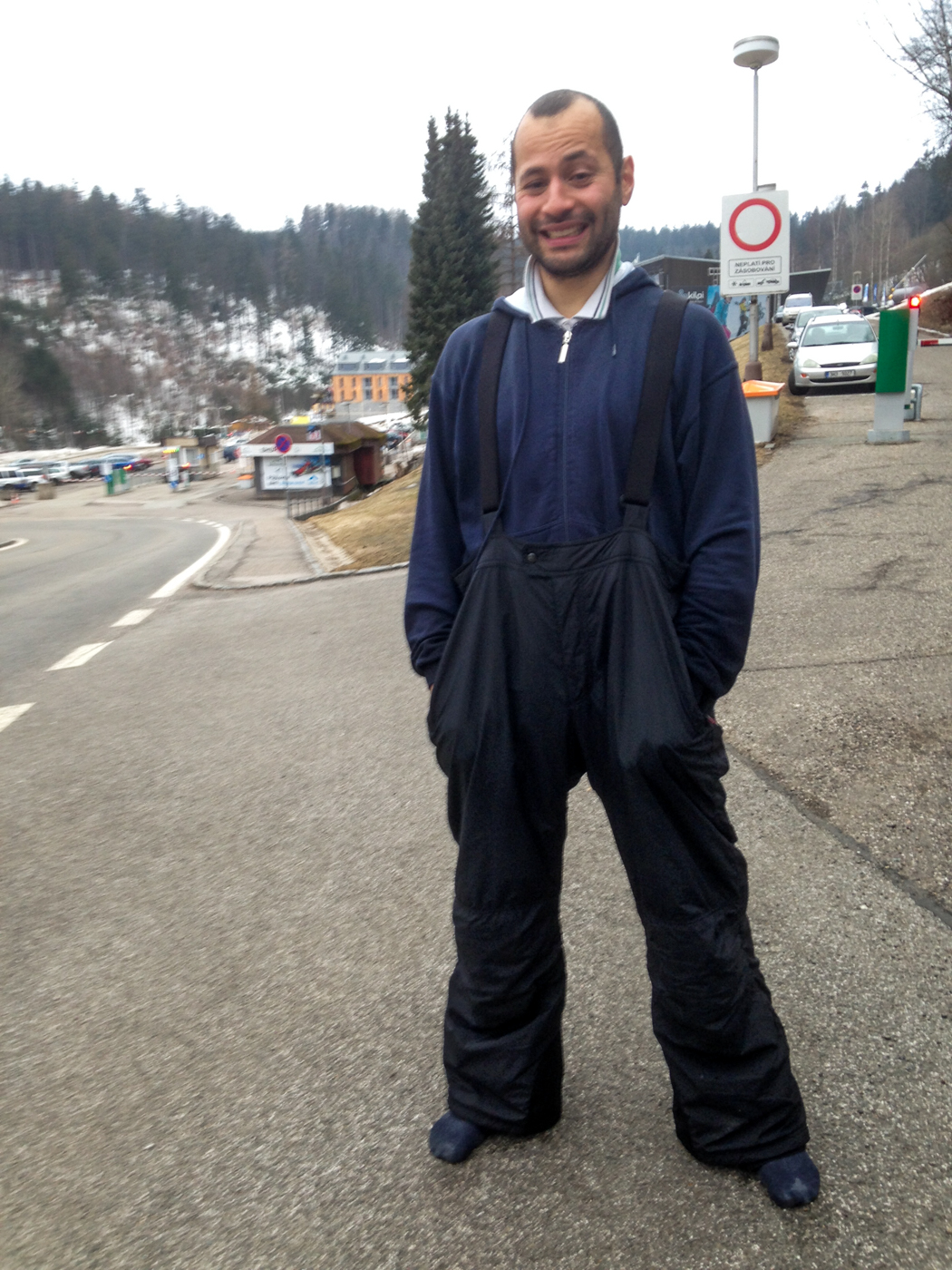 Also, it's true that some countries are more expensive than the others. Italy, for instance, where we lived for a good period, is one of the least budged places for practicing skiing. On the other hand, East European countries offer great options with a much more affordable prices. Therefore, when we booked our trip to the Czech Republic, we took the opportunity to search for a place to go skiing in Czech Republic near Prague. And that's how we found the Cerna Hora Ski Resort, the best ski resorts in the Czech Republic – and largest too!
Skiing in Czech Republic at Cerna Hora Ski Resort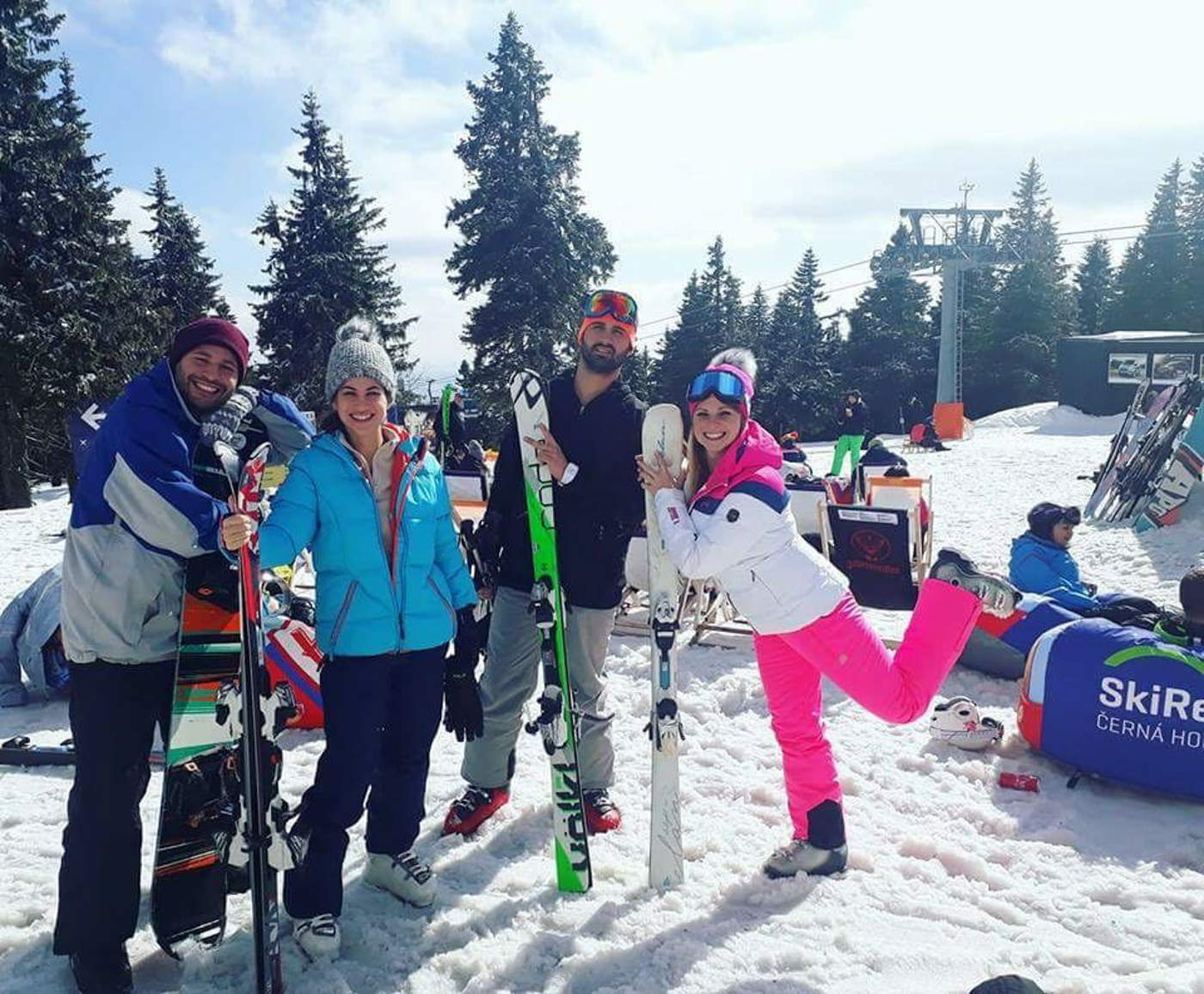 We stayed with a couple of friends in Prague. They, unlike us, go skiing in Czech quite often. In fact, they told us that a 160km away from the Czech's capital, almost bordering Poland, is the best ski resort of the country, the Cerna Hora Ski Resort. So, a ski resort near Praha we go!
The Cerna Hora Ski Resort has 44km of ski trails, 5 different ski centres – all accessed by only one ski pass – many cable cars, including one that can take up to 8 people – the only one in the country! To go from one place in the mountain to another, you can take a bus or a kind of snowmobile, all included in your ticket fee. The resort also offers night ski trails.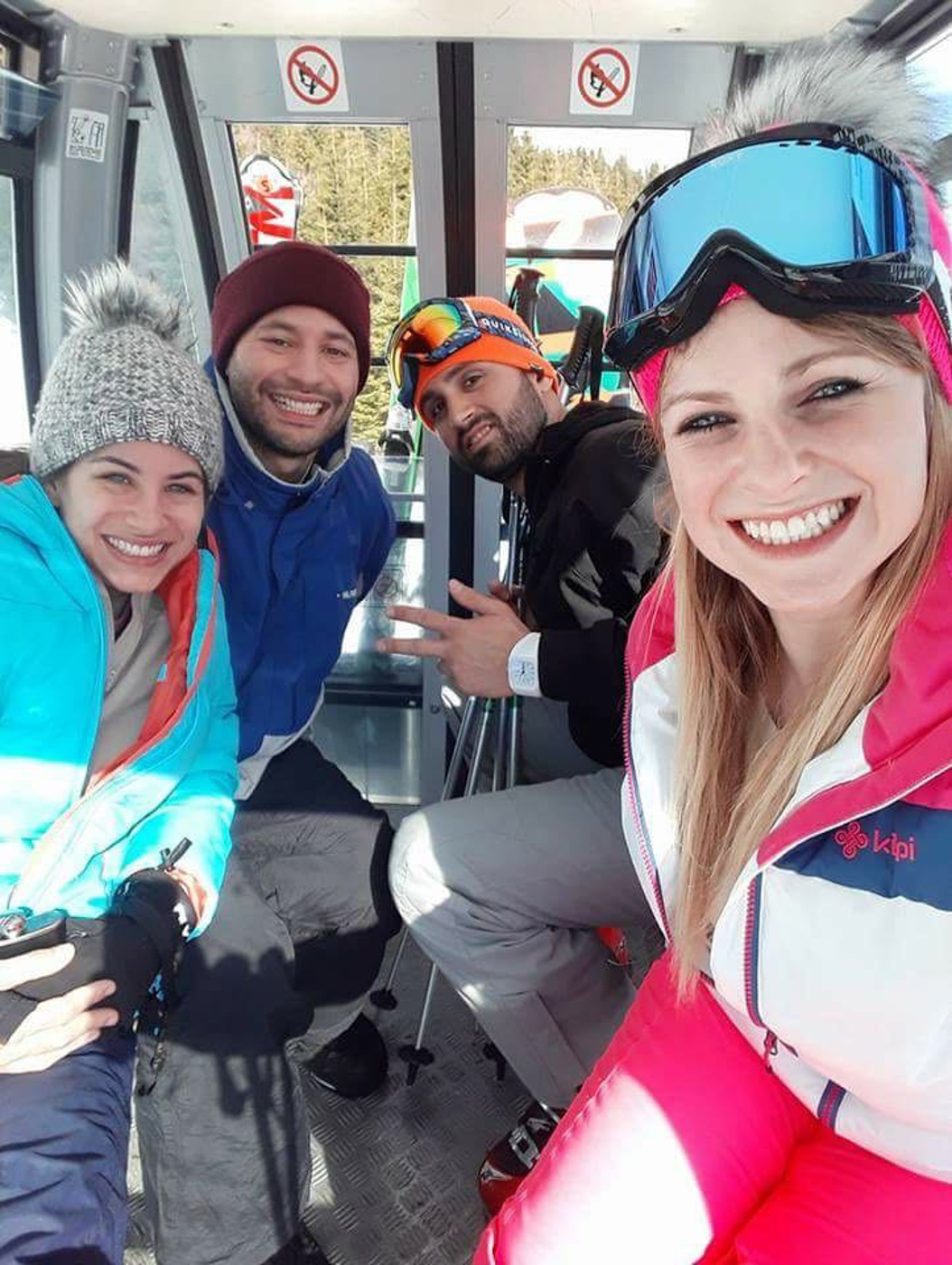 Arrive at the ski resort from Praha
It took about 2h30 driving to arrive from Prague to Janské Lázne, the city which is the Cerna Hora ski resort. Well, alright, not that close, but the place is awesome and really worth going. As we barely go skiing, we would rather invest our time and money in something will guarantee our fun. And if that's how you think too, you had better head to Cerna Hora as well.
However, if you want skiing in Czech Republic in somewhere smaller and nearer to Prague, you can go to the Moninec, just 70km away from the Czech capital.
How much to go skiing in Czech Republic
Car Rent in Prague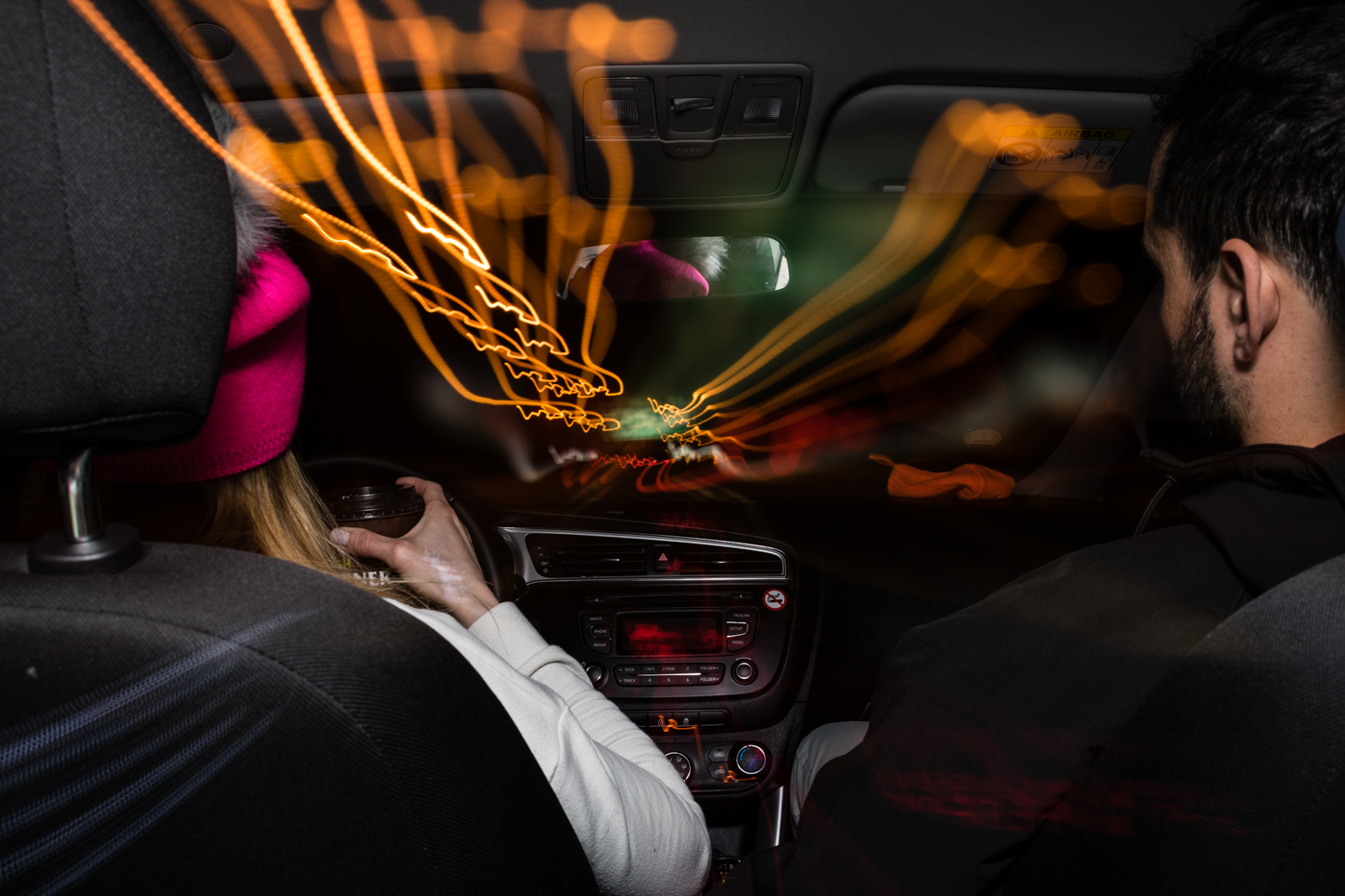 We rented a car from RentPlus through HOMEPAGE, sorryRentalCars for 30 euros a day back in 2018. Today, be ready to spend about €50. Also, we rented around 6ish in the afternoon of the previous day, to pick up at 8 am the next day. We didn't have many options though, but if you plan ahead you might get a good offer.
Go by public transport
Alternatively, you can go with public transportation. Have a look on this webpage that explains different ways to arrive at the ski resort by bus or train.
Hiri skiing equipment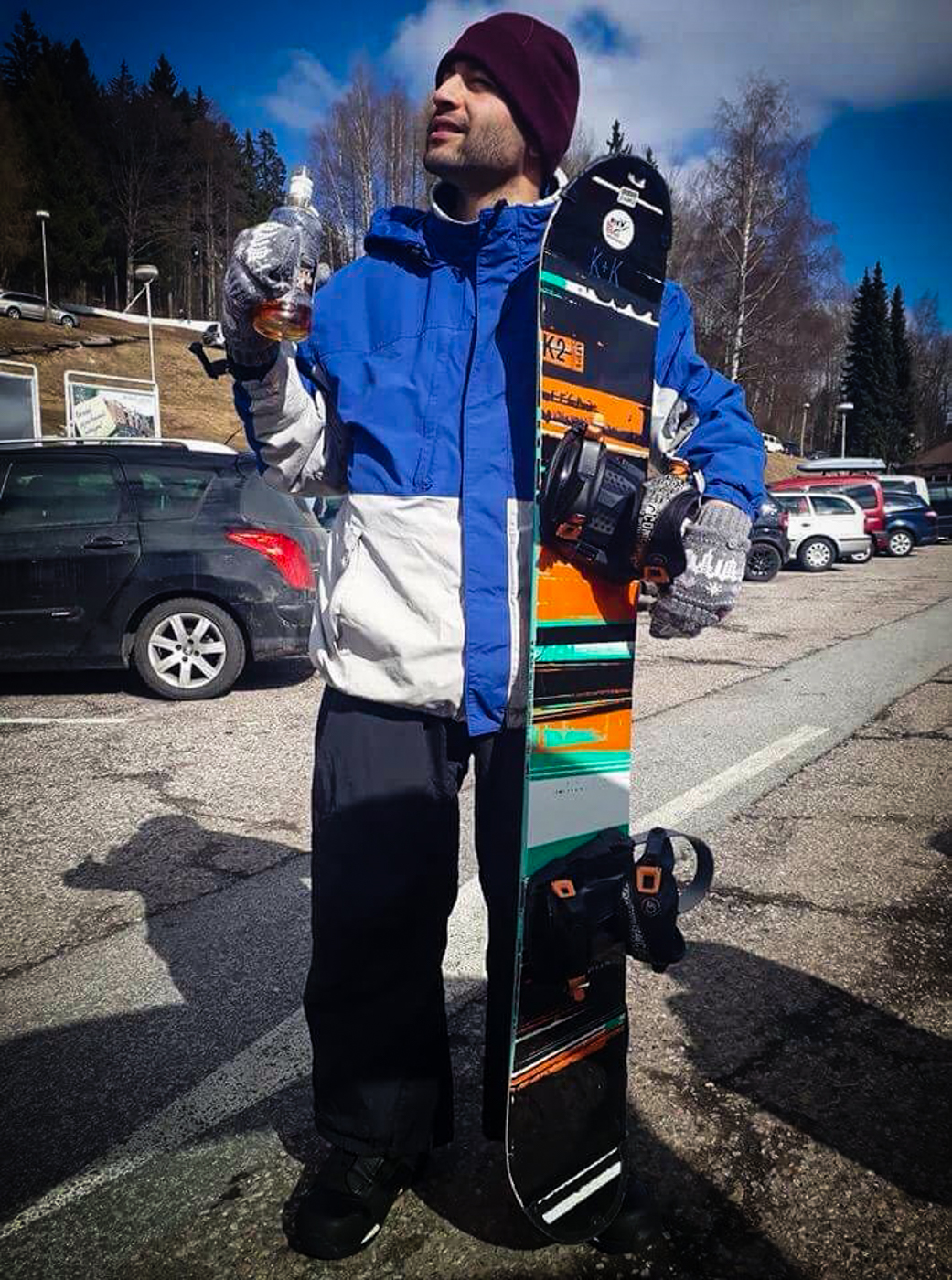 Just at the entrance of Cerna Hora Ski resort in Czech, there is the K+K Ski School. We rented our equipment from them. We spent in total 350 Koruna (13 euros) for the ski, poles and boots, and another 350 Koruna (13 euros) for the snowboard and the boots.
*Alert: We searched everywhere to rent some ski clothes (gloves, jacket and trousers), and we couldn't find anywhere. As far as we understood, no one will find such shop because there is none – if you do, please tell us!! So, be ready to ask someone to lend you (as we did), or to buy it. If the latest option is for you, an idea is to pop up at Decathlon, in Prague.
Half Day Pass for skiing in Czech Republic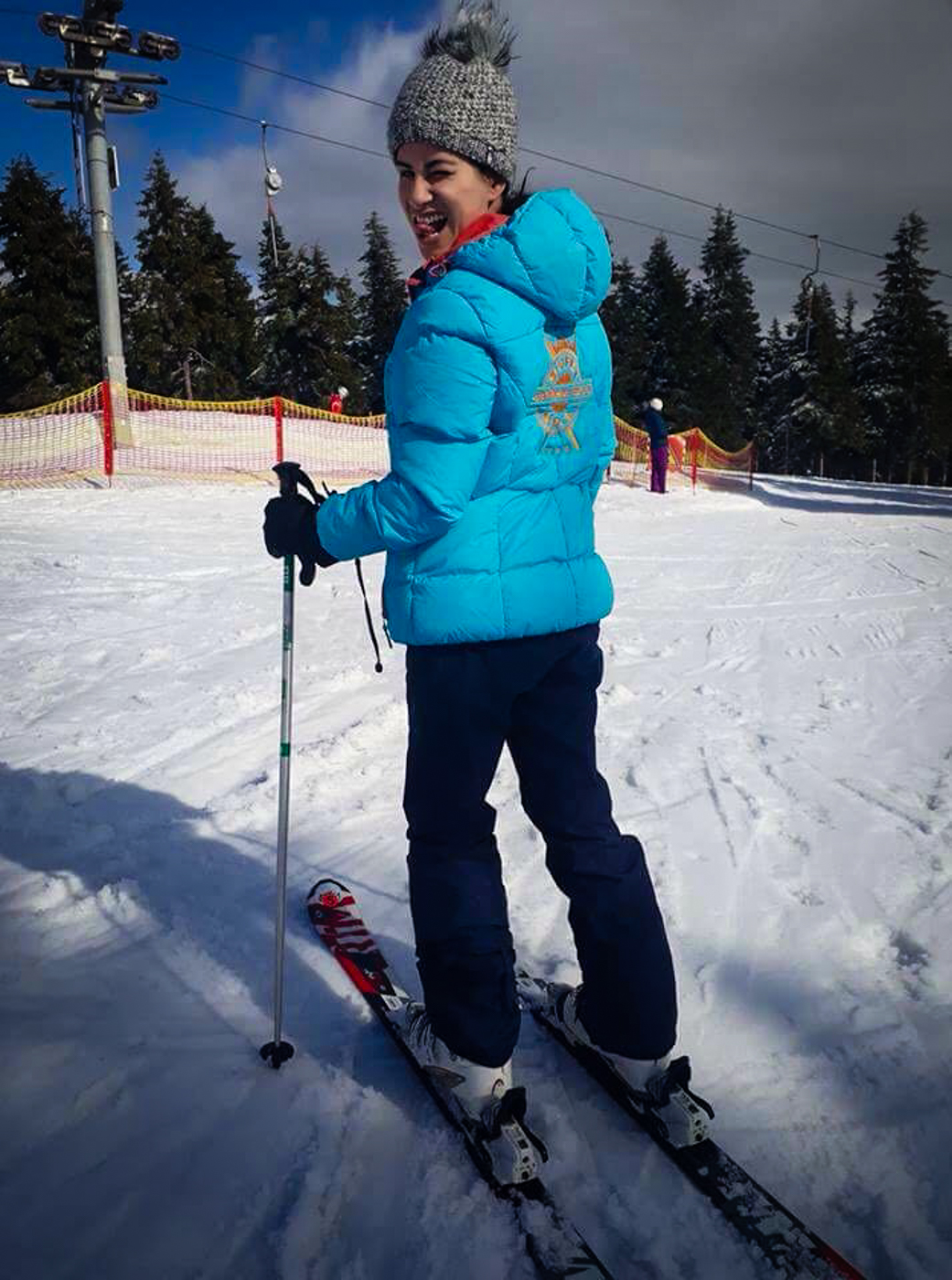 There are many passes to spend your day skiing at Cerna Hora Ski Resort. We bought the afternoon half day pass, which clocks in at 1 pm and out at 6 pm. The cost of skiing in Czech Republic with the hal-day pass was 560 Koruna (22 euros) per person.
If you know what you are doing, then you can check the full price list here for other options. Otherwise, we really recommend the half-day pass. Tiago thought that it wouldn't be enough and we should take the full day. But after 4 hours we were all really tired, let alone the fact that we couldn't walk properly the day after from too much exercise. By the way, that's an subtle tip for you. Don't plan to tour around Praha after skiing in Czech Republic. Your legs will thank you.
Where to eat in the Cerna Hora Ski Resort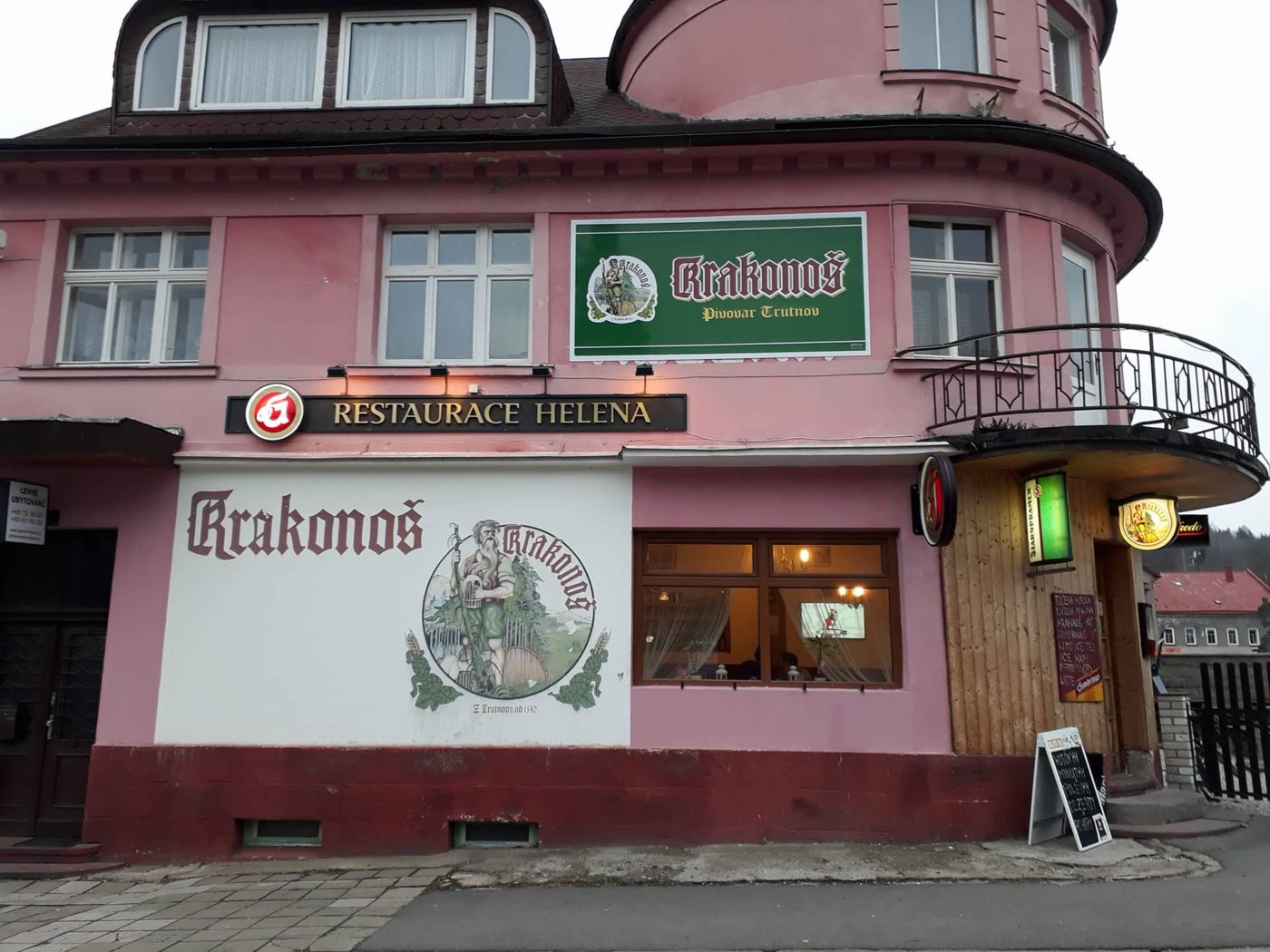 There are kiosks inside the Czech ski resort with things to eat and drink and they are not really expensive. At the skii path we were, there was even a bar at the top of the mountain with sitting poufs all around to relax and appreciate the view between one downhill and another.
Now, after the full day, we recommend the Helena Restaurant, in the Janské Lázne town. Problem is, we really don't know the address. It was a very local restaurant and the food was great and cheap – we paid 165 Koruna (7 euros) for the meal. And apparently they might have change. We can't guarantee it is the same place, but have a look at this address: Černohorská 84, 542 25 Janské Lázně, Czechia.
Where to sleep at Cerna Hora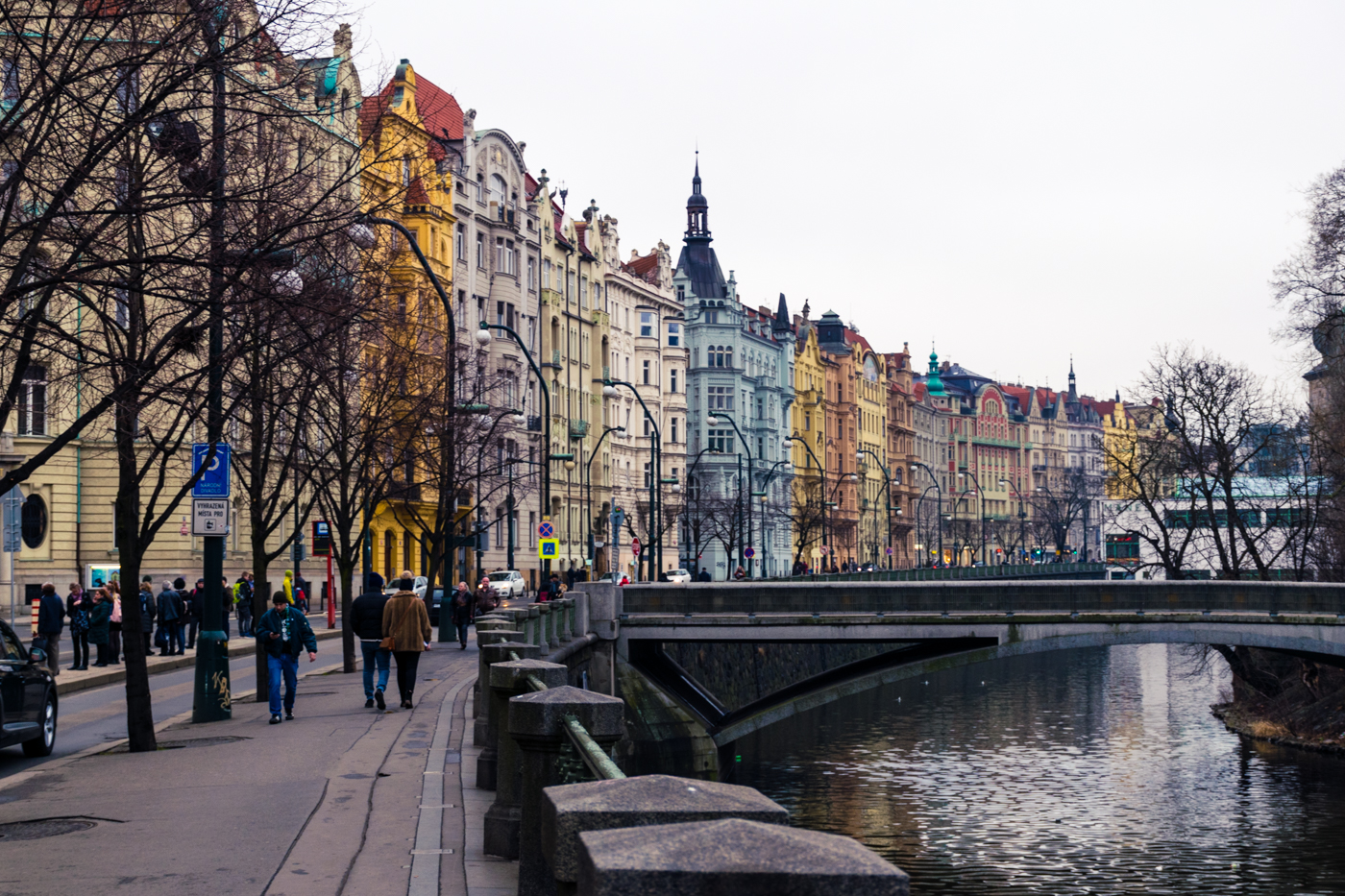 If you don't want to do the tiring job of driving forth and back to Prague, there are many accommodation places nearby the ski resort. In fact, some even offer its guests discounts on the ski pass as well as free transportation to the station. Just remember to book your hotel beforehand. You can check availability for Czech ski resorts here.
TIP: If you have never skied before and are a bit scared, there are ski schools around that can help you on your first time. Or, perhaps, think of hiring an instructor too.
---
This article was originally written on April 4th, 2018 and updated on September, 15th, 2022