This post is also available in:

Português
South Korea, known for its impressive modernity and rich traditions, offers travelers a unique blend of technological wonders and cultural gems. During our 15-day journey through this captivating country, we discovered that South Korea's charm lies not only in its cutting-edge innovations but also in its natural beauty, historical sites, and traditional experiences. If you're wondering what to do in South Korea, here are seven must-visit attractions.
1 – What to do in South Korea – visit Busan, a coastal gem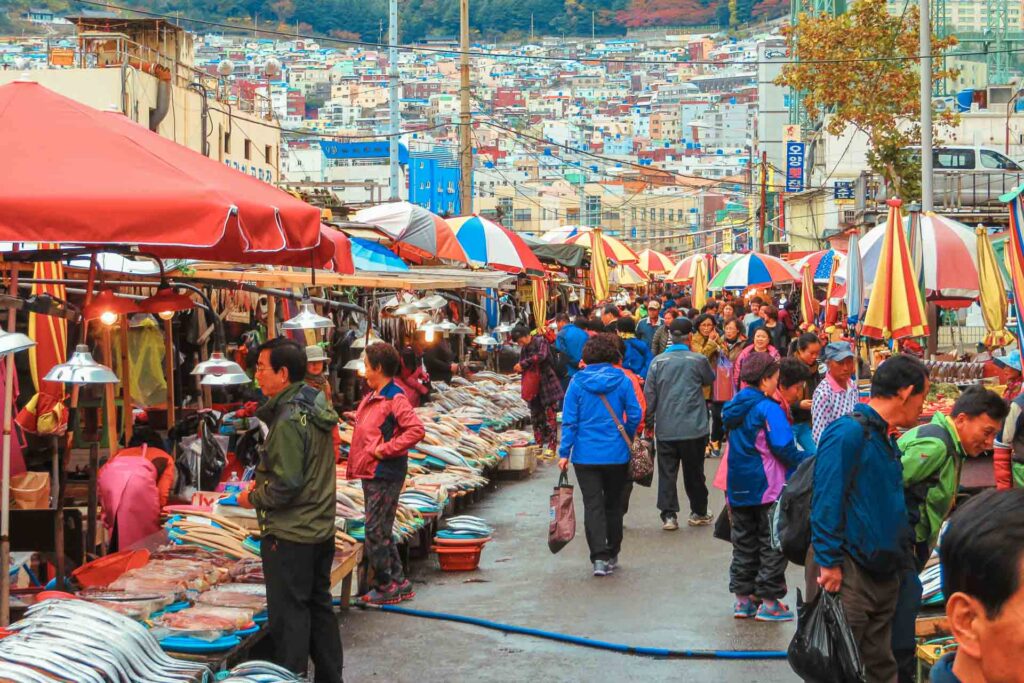 Situated along the country's southern coast, Busan, South Korea's second-largest city, Busan has many beaches to enjoy during the summer. And it hosts one of the most important ports in the world.
Don't forget to explore the vibrant fish market, a seafood lover's paradise. With its close proximity to Japan, just three hours on a boat, fresh fish is embedded there too. Be sure to visit the Beomesa Buddhist temple and the Gamcheon Culture Village too, famous for its colorful houses.
If you prefer to visit Busan's main tourist attractions with a guided tour, we recommend this one.
Find your accommodation in Busan here.
2 – What to do in South Korea – enjoy (and perhaps sleep) in a Korean spa, the Jjimjilbang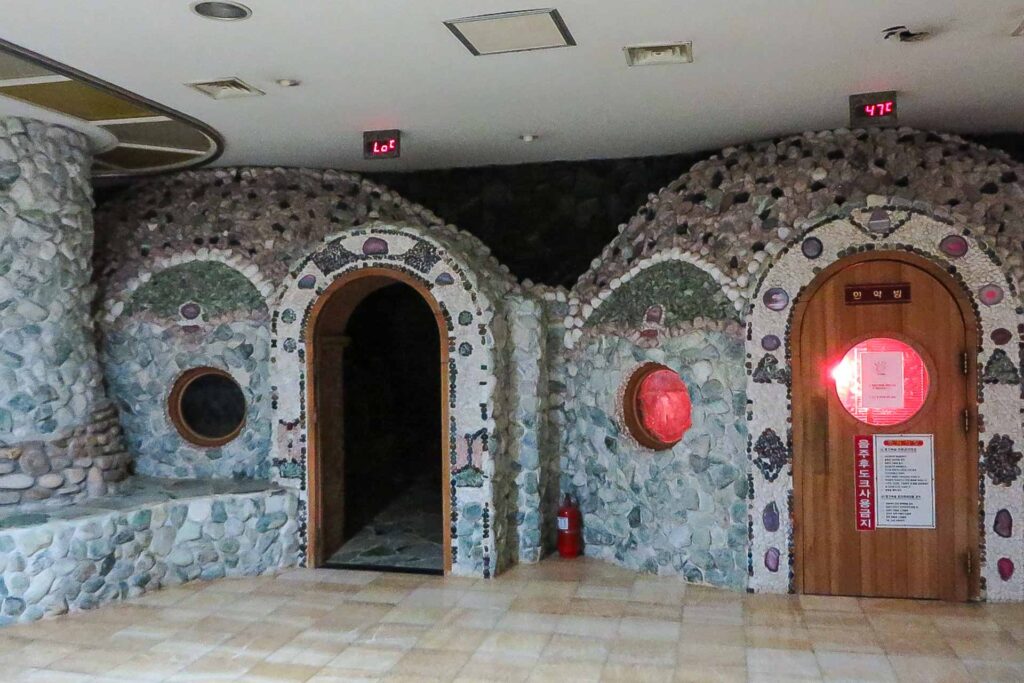 Jjimjilbangs, traditional Korean spas, are a hidden treasure for travelers looking to relax and save on accommodation costs. And according to Tiago, it was the best part of the trip.
These tranquil retreats can be found in most South Korean cities and offer an array of amenities, including hot baths, saunas, and relaxation areas. What sets them apart is that they provide the option to spend the night, making them a budget-friendly solution in a country with relatively expensive lodgings.
We spent practically every night in a Jjimjilbang. You can read our guide about Korean spas to find out how to enjoy your days in a Jjimjilbang.
3 – Exploring Seoul – where tradition meets innovation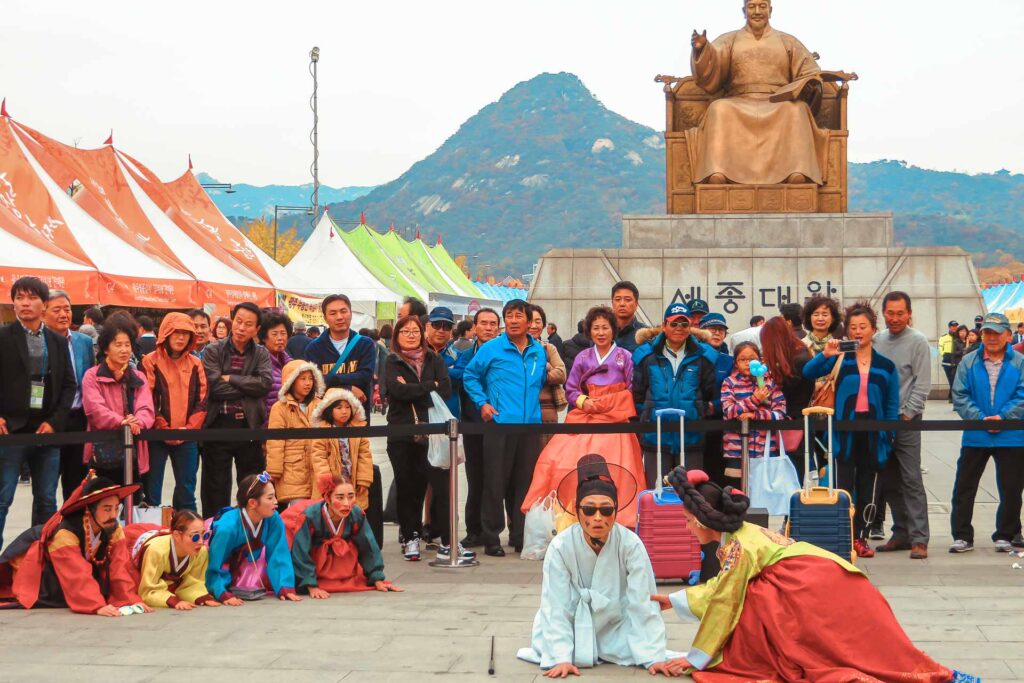 Seoul, the capital of South Korea, seamlessly blends tradition and modernity. While it may appear daunting to newcomers, the city's vibrant mix of skyscrapers, technological wonders, shopping centers, and cultural heritage gradually wins over visitors.
Explore the city's museums, historic temples, and savor delicious street food. All while immersing yourself in South Korea's rich history and culture. Whether you like big cities or not, this is a must for anyone who wants to learn more about South Korea's history and culture.
Find the best deals of accommodation in Seoul here.
4 – Visit the historical city of Gyeongju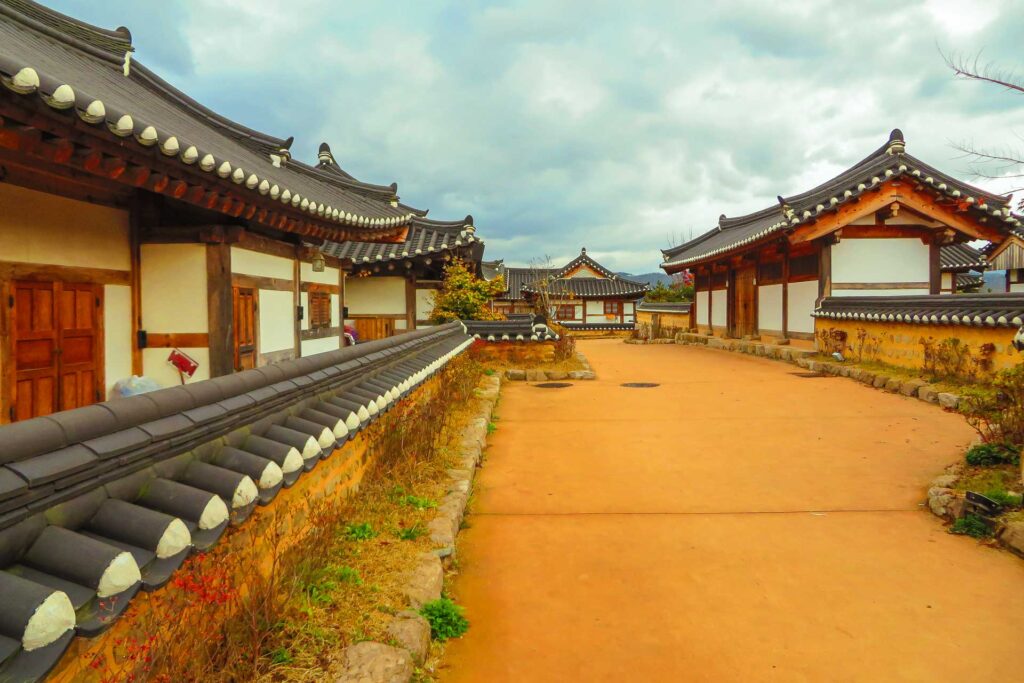 Gyeongju, South Korea's historical gem, captivated us with its abundance of monuments considered Unesco World Heritage sites, museums, temples and many parks relics from the ancient Silla Empire, which thrived from 53 BC to 935 AD.This is actually the city we liked most in South Korea.
Rent a bicycle and lose yourself in the city's charming streets, where every corner whispers tales of its rich past. Gyeongju, with its museums, temples, and lush parks, provides a unique journey through time, making it one of South Korea's most enchanting destinations.
You can go on a tour from Busan to Gyeongju. But, if you wonder of how to get around South Korea, we have a full article to guide you through transportation in the country.
Find your accommodation in Gyenogju here.
5 – Visiting the DMZ – the Korean Demilitarized Zone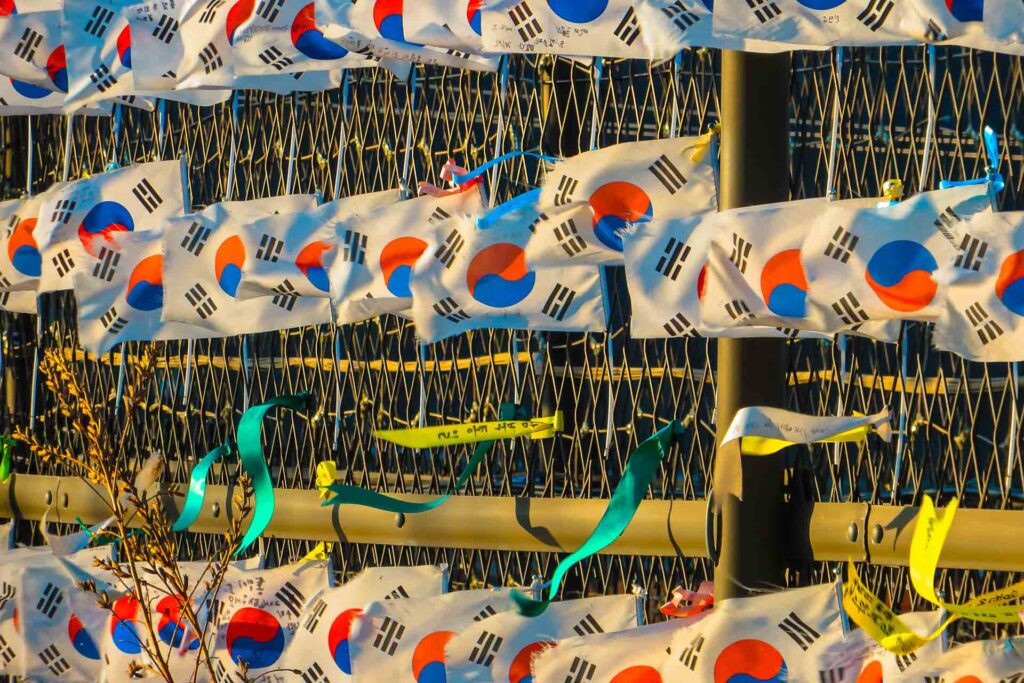 The Korean Demilitarized Zone, a 4 km wide and 238 km long strip dividing the Korean Peninsula between North and South, is one of the world's most tense regions.
Established in 1953 after the Korean War, it serves as a venue for peace talks between the two countries. When visiting from South Korea, you can explore tunnels dug by North Korea for espionage and ascend an observation tower facing North Korea.
Although the DMZ's historical significance is clear, it's now becoming quite touristy. We were slightly disappointed to see that South Korea tries to revert the place into just another touristic attraction. The surroundings of DMZ has even have a theme park. Nevertheless, the visit is still worthwhile.
To be fair, visit DMZ is one of the best things to do in South Korea. You can visit it on your own, or with a guided tour. We tried to visit the DMZ on our own and ended up getting lost on the way, thus arriving at the area too late for some of the activities. So, if you want to be safe, we recommend you booking a tour.
By the way, have you booked your travel insurance to go to South Korea. If you haven't, compare the prices of insurances using SafetyWing. They are the best, particularly if you are doing a long trip, allowing to book and renew it on the go. Check prices here.
6 – Seoraksan National Park – a natural marvel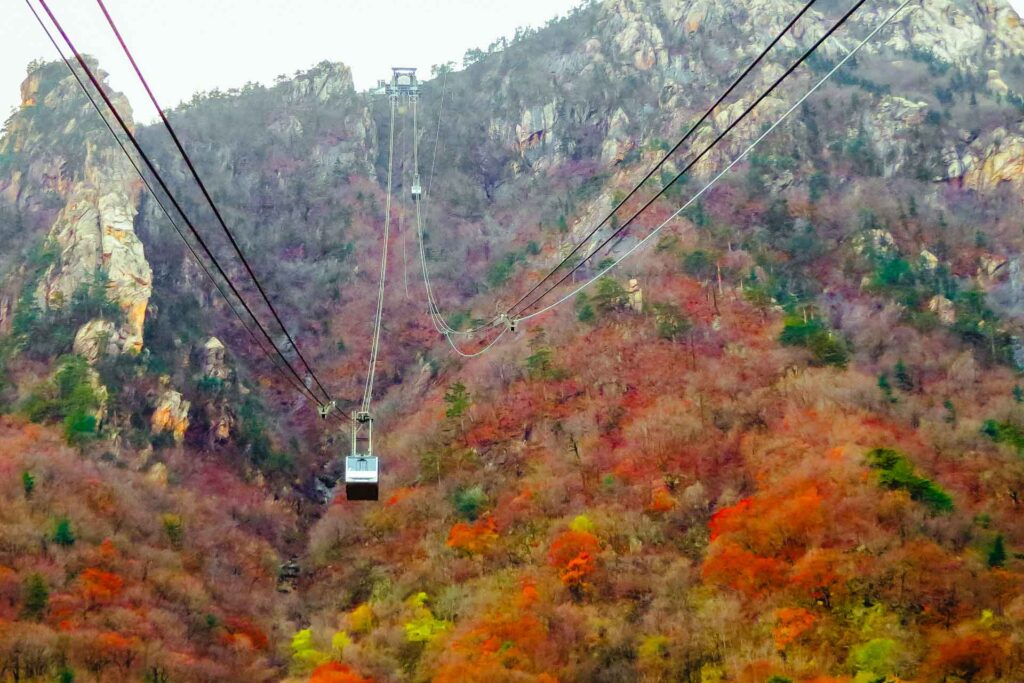 If you're wondering what to do in South Korea and you're a nature enthusiast, Seoraksan National Park should be at the top of your list. This picturesque park has many hiking trails leading to waterfalls and Buddhist temples dating back to the Silla Era.
We visited the Seoraksan National Park in November, during autumn, and we really recommend this season to visit. The vibrant colour of the foliage creates a mesmerizing landscape. The park also offers a cable car ride for panoramic views. Check our Instagram for more pictures of the Korean nature.
And you can go on a tour from Seoul to the Seoraksan National park as well, and avoid getting on buses.
7 – What to do in South Korea – visit Jeju Island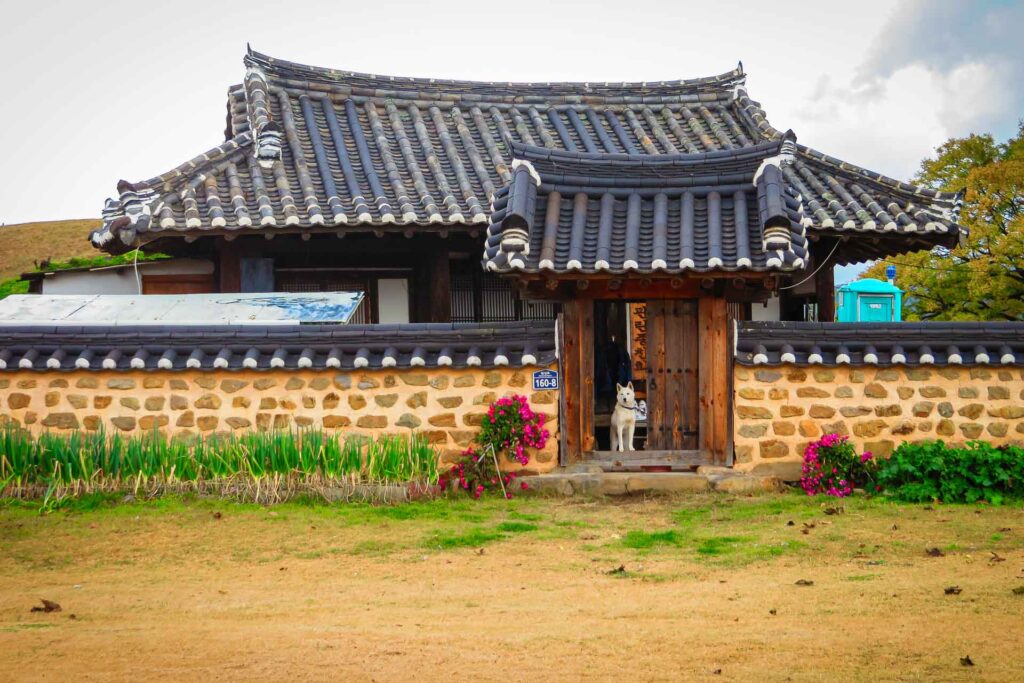 Jeju Island, often regarded as South Korea's tropical oasis, is known for its pristine lakes, majestic waterfalls, and stunning mountains. The island is a beloved honeymoon destination for Korean couples.
Although we couldn't make the trip as we thought it was cold and it is not cheap to go to Jeju Island, we heard from our Korean colleagues that Jeju must be in your what to do in South Korea itinerary.
If you're planning a visit to Jeju Island, consider booking a guided tour like this one to make the most of your experience.
See the best deals on accommodation in Jeju Island here.
South Korea's fusion of modernity and tradition, technological marvels, and natural beauty invites travelers to explore its wonders. With these seven attractions, your South Korean adventure is sure to be unforgettable.
---
* This article was originally written in December 2015 and updated in October 2023