This post is also available in:

Português
This is only the third day, but we have already demystified so many ideas people have about this place that we decided to write up a text with our first impressions of Tehran, Iran.
What people think of travelling to Tehran, Iran
Almost 90% of the people we told we were coming to Iran looked at us with a disapproving looking. We heard many things: they are terrorists; the people here bomb themselves; it is dangerous and so on. On the other hand, whenever we read about stories of people who had been here already, it was always the opposite. Iran is very safe, with its security level compared to some European countries and that the receptivity here is out of this world and they love tourists. (see history of Iran on wikipedia here)
Our arrival here only strengthened this second view. On all of our trips, we have never met people so welcoming. In only three days, two families invited us over their houses; knocked by mistake in someone else's place looking for our hostel and ended up having an amazing lunch with them; had dinner with a family as they invited us over when we asked for information; a local woman paid our share of the taxi; we never paid for our bus tickets because every time other passengers pay for us; and many more.
What it is when you are in Tehran, Iran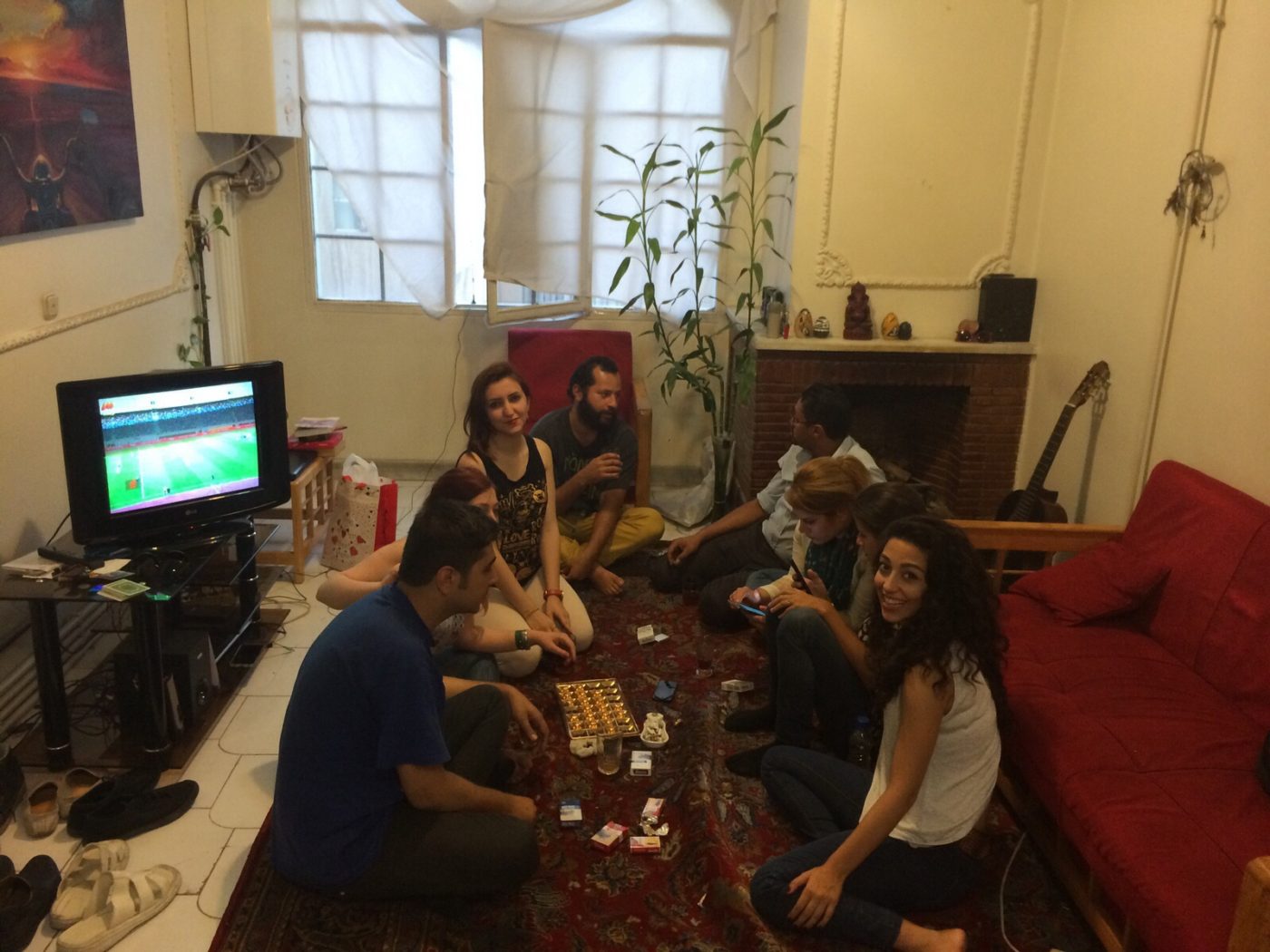 The majority of people in Tehran, Iran – and we believe that other places in Iran too – want to know why we come to their country. They all know very well the bad reputation they have in the occidental world and for this reason, they pay a big respect for those who manage to surpass this stereotype and come over to check it out with their own eyes.
Another thing which has impressed us so much is the night life. The time difference really affected us lately and we have been sleeping until 2pm. Thus, we are totally awake at night, wandering around the city, which has allowed us to see a different side of the city:
* Going to Iran: Check out our page of Iran with all the information you need!
Tehran at night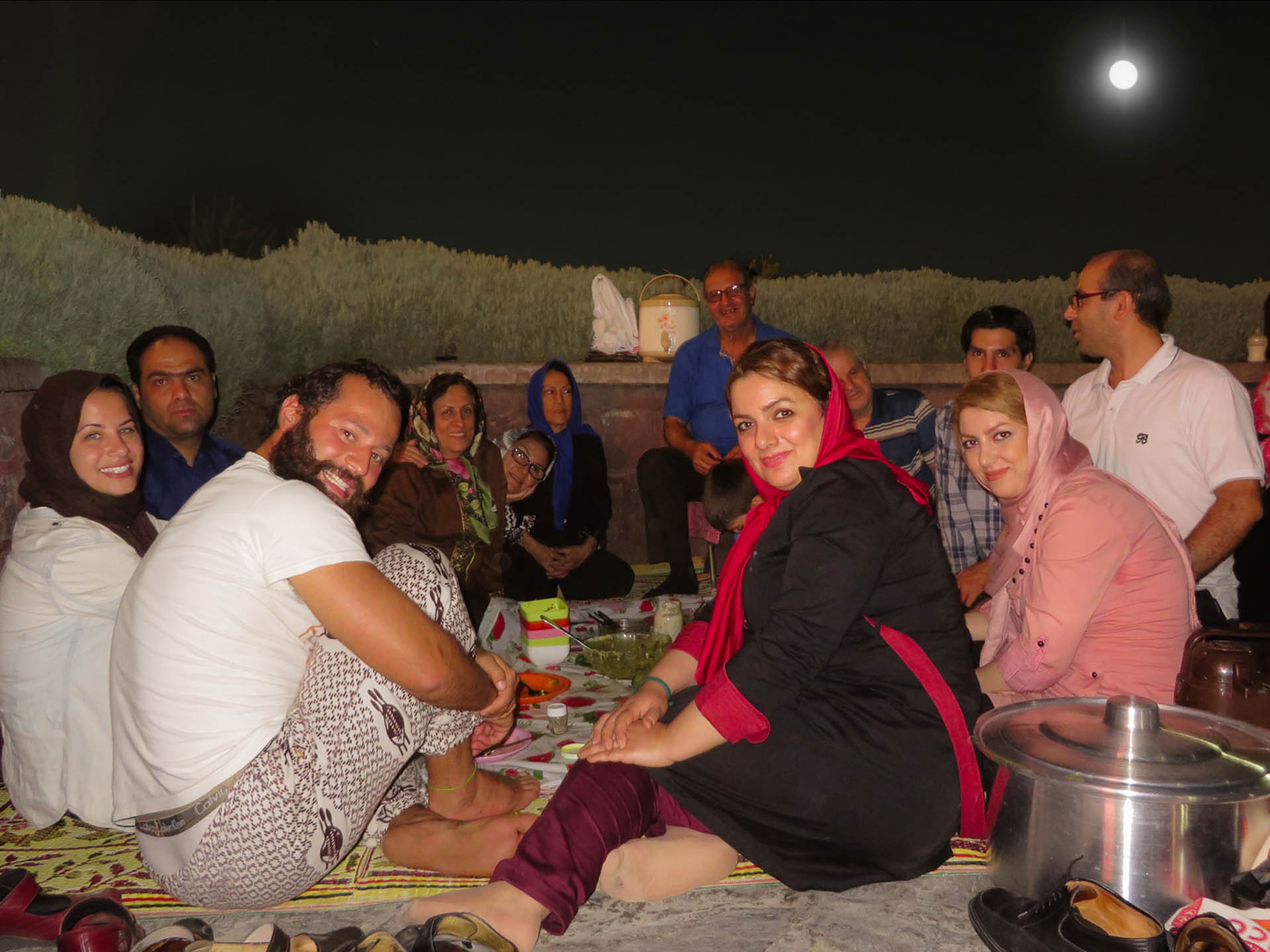 At 11pm, at the middle of the week, the parks are packed with families, children, babies, elderly, couples, having fun, having a walk, doing a picnic, barbecue, celebrating birthdays, singing and dancing. It is a family culture very interesting.
The parks itself have also caught our attention. Tehran has more than 800 parks. So far, at least the ones we have been to, are extremely well-maintained, very green, with grills available to cook, water tanks to drink and wash spread around (the water is drinkable), sports ground, table football (including some human table football!!), chess tables and many more. Always full of people all day, but nothing like the agitation of the night.
Dress code in Tehran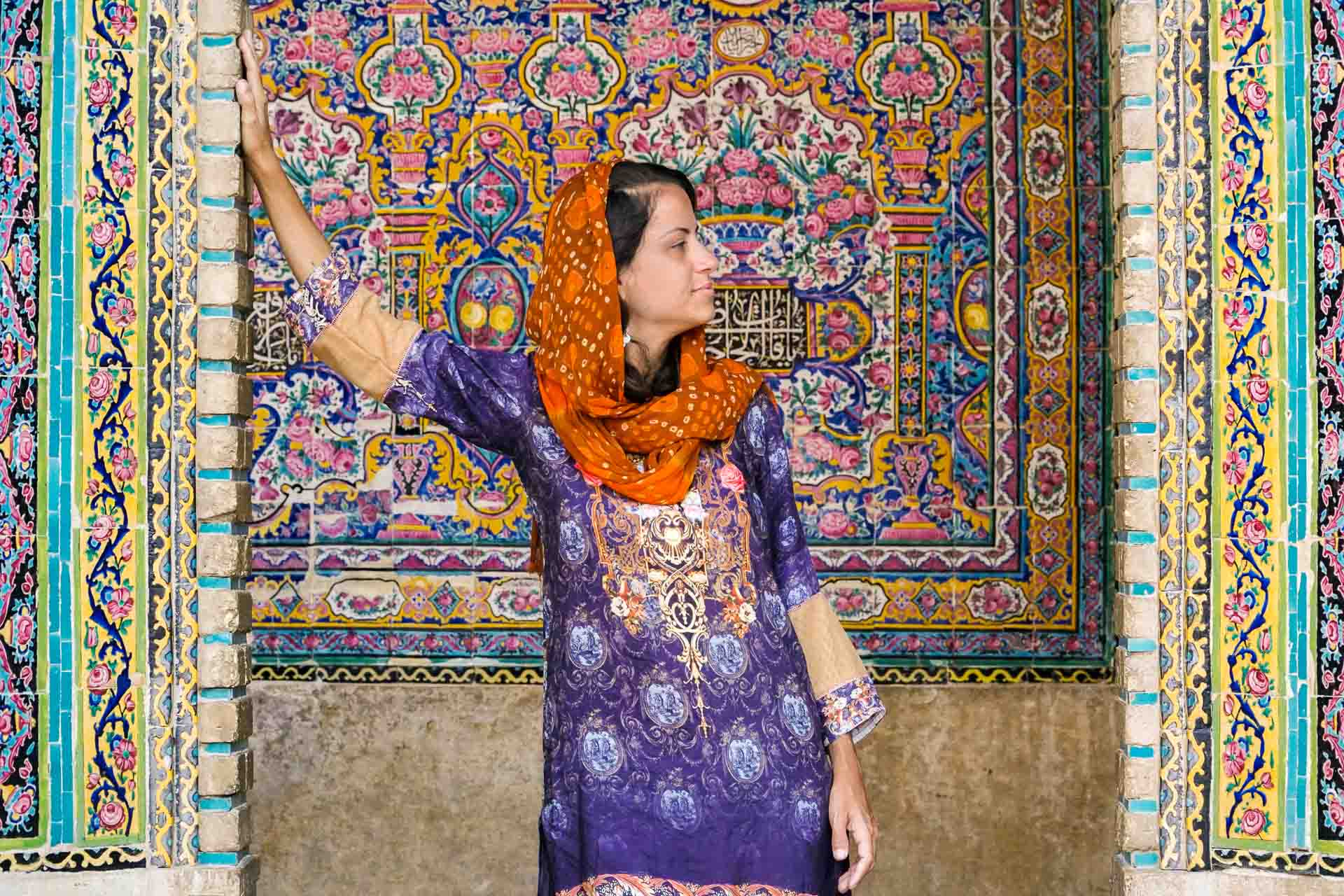 In Iran, the hijab is compulsory, even for tourists. Besides the scarf, we have also to wear trousers (trousers for men too) and a manto (a type of dress that covers up to your leg above the knees). Nevertheless, it is so interesting to see the women (the ones who oppose to the dress code, obviously) finding gaps in the rules. The scarf (hijab) becomes just another accessory than anything else, hanging on their pony tails most of the time. The hair is free underneath. Mostly, it shows their personality traits, interestingly, some traits we did not expect to see here. Girls with pink hair, with half of their head shaved off, let alone the tattoos, piercings and many others.
How are the Iranians
Tehran seemed to be more liberal than we expected. We saw boys and girls as a couple demonstrating physical affection, women smoking and even boys smoking weed in public spaces… And we are sure that there are many more going on, such as parties, alcohol and so forth.
We have decided to spend the weekend in the Iranian capital (which happens Thursday and Friday as Friday is the only day off of the week), to try to get involved in any party or meeting. Four days is not enough to unveil this so interesting and millennial culture.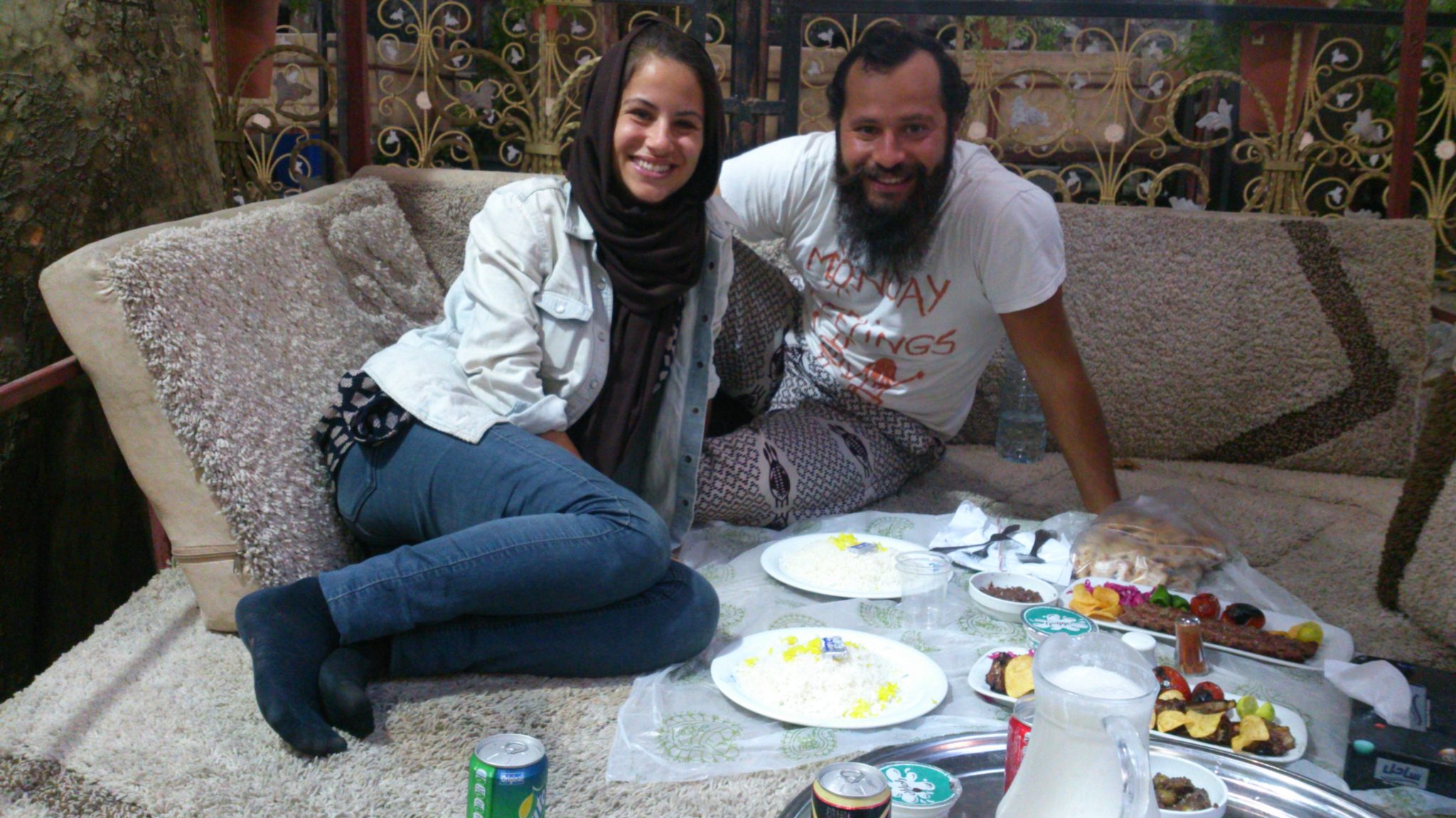 We are so absorbed with all we are learning and seeing that, perhaps, we will extend our visa. Particularly, because the family we had dinner with the other day invited us to go to Azerbaijan with them. If we stay here longer, we surely can go. But that will stay for another text.