This post is also available in:

Português
Travelling to the Lipari Island and the other Aeolian Islands as a whole was one of the best surprises we had during our month travelling in Sicily. A volcanic archipelago of seven islands, this is a destination with huge tourist potential in southern Italy, but still little known. It is the perfect combination for those who, like us, also love a secret paradise full of identity, authenticity and nature on all sides. See here what to do in Lipari Island and all you need to know about this paradise in Sicily!
Before we visited Sicily, we had never heard of Lipari Island or the Aeolian Islands. However, it was through a tip we received on our Instagram that we decided to explore them. And, wow, what a wonderful surprise! They turned out to be one of the highlights of our trip to Sicily.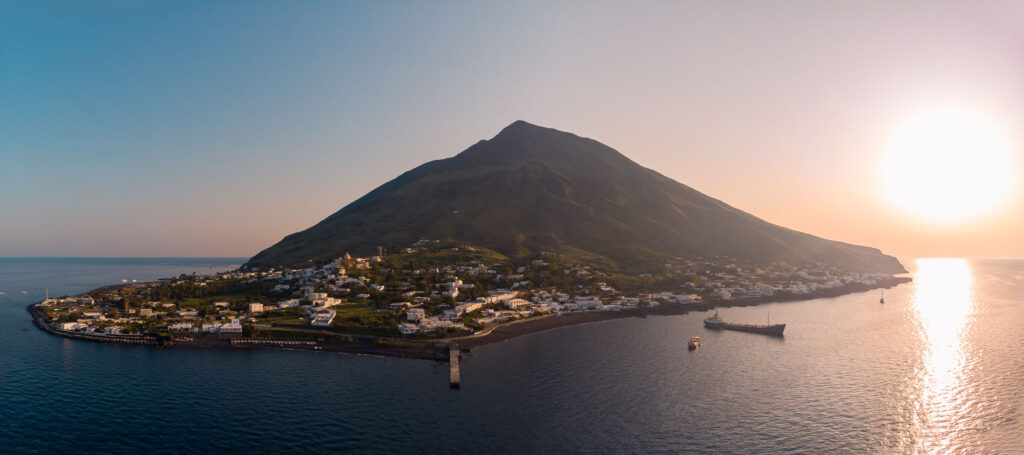 This style of travelling without a certain destination or rigorous planning sometimes causes us a bit of anxiety. But, for us, it's always worth it, as this is the only way we can allow ourselves to change course and deeply explore new places. And then share our discoveries here with you!
That's how it happened with the Lipari Islands in Italy. In fact, they are now one of our top recommendations for a Sicily itinerary!
Understanding the Lipari Islands in Italy
Lipari is the largest island in the archipelago, known as "Eolie" – "Isole Eolie", in Italian, or "Aeolian Islands", in English.
Altogether there are seven islands: Lipari, Vulcano, Panarea, Stromboli, Salina, Filicudi and Alicudi. As Lipari is the main island, the archipelago is also commonly called the Lipari Islands. The islands are about 30 km north of Sicily and form part of the province of Messina.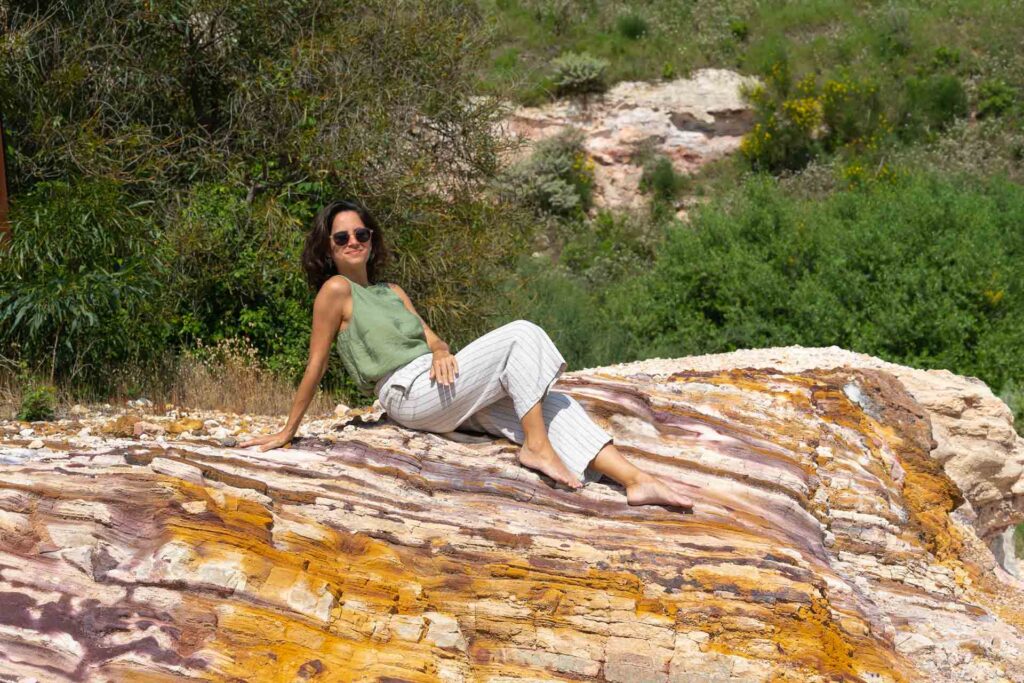 As they are volcanic islands, the scenery is marked by very rich and vibrantly coloured vegetation. That contrasts wonderfully with the black sand of the beaches, the white or yellowish rocks, and the always blue sea.
Also, the sight of the ever-present volcanoes on the horizon, spewing smoke or lava, will constantly remind you that this is, in fact, a volcanic archipelago! Two of the islands of Lipari have active volcanoes, Vulcano and Stromboli. At night, it is possible to observe Stromboli in all its power spouting lava. That is actually one of the coolest tours to do in the Lipari Islands, which we will talk about below!
How to get to Lipari Island in Italy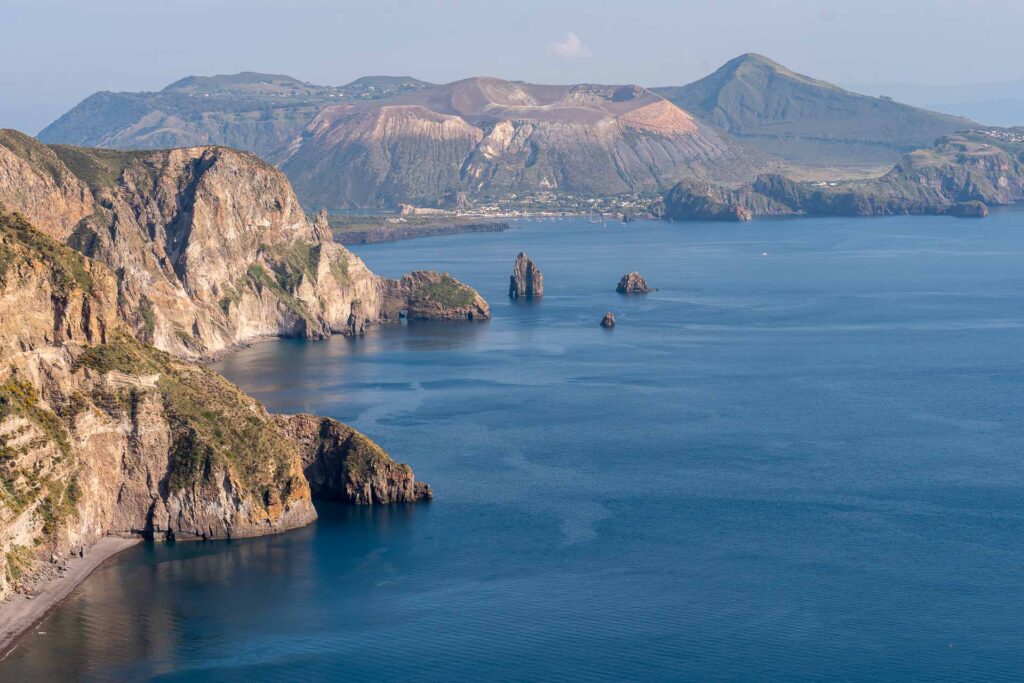 Getting to the Lipari Islands is very easy, as there are daily boats departing from Milazzo and Messina (Sicily) and Reggio Calabria (Calabria). During the summer, there are also boats 2x a week from Palermo and Naples.
Milazzo, however, is the most convenient, as there are boats departing almost every hour to Lipari, Vulcano and some other islands. Check ticket prices and times.
Ferries to Lipari – Milazzo-Lipari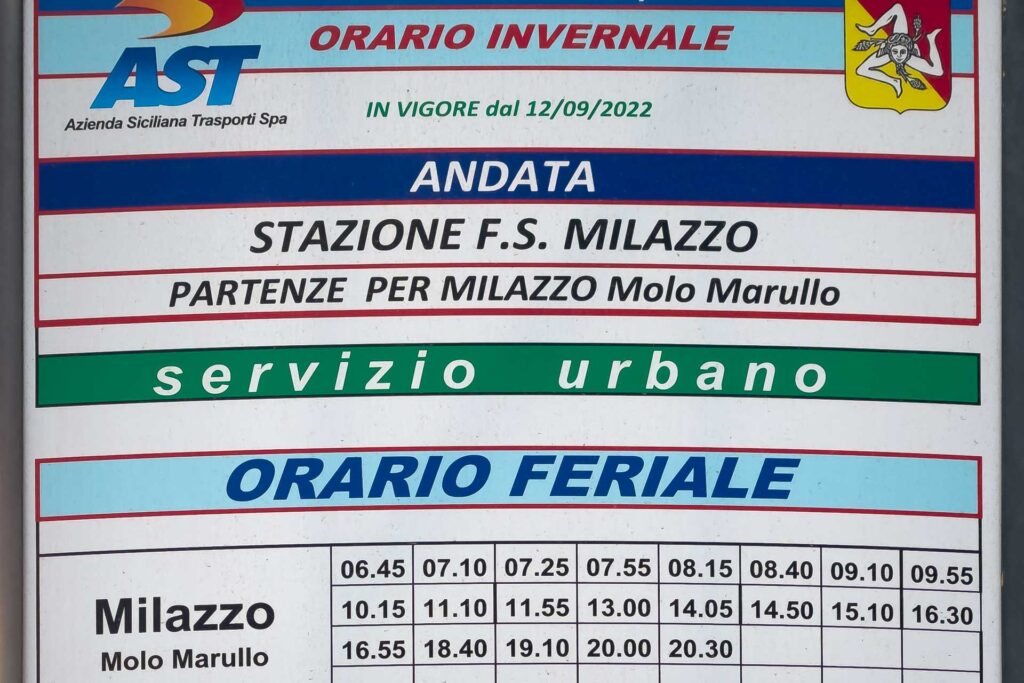 To get to Milazzo, you can take a bus (we always use Omio) from several Sicilian cities. Another option is the train (best use Trenitalia). For those who choose the train, keep in mind that the station is a little far from where the ferries leave. There is, though, a bus stop in front of the station that takes you to the port. It takes about 20 minutes and costs €1.50. Check the time below so you can programme your arrival. Otherwise, there are also plenty of taxis (prices range from €10-20).
Take your car to the Lipari Islands
Yes, it is possible to go by car to the Lipari Islands, but only if you are staying for at least one week (local rules). It is much more expensive and ferries carrying vehicles are less frequent too. That's why we recommend you to cross on foot and rent a car or motorbike in Lipari, if necessary. We rented a bike for a day and it was great (more below).
Where to stay on Lipari Island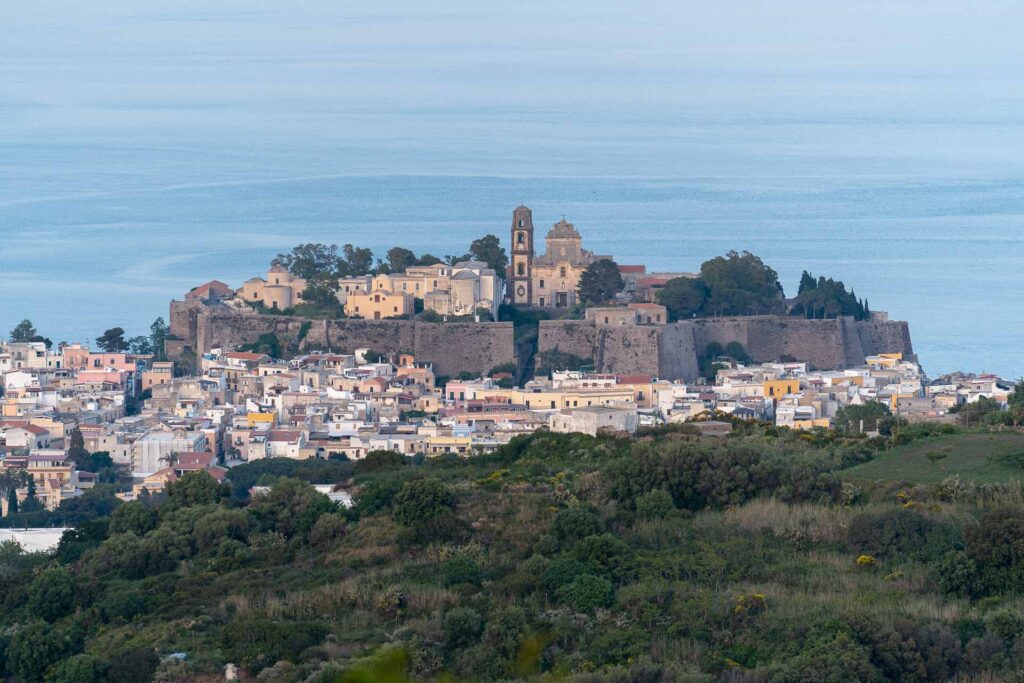 It is possible to stay on almost all islands of the archipelago. However, as Lipari is the largest and main island, it ends up being the most convenient choice. In main Lipari Island, you will find more accommodation options, supermarkets, bars, restaurants, etc. Of the 15k people that inhabit the archipelago, 12k are concentrated in the main Lipari Island.
Our hotel in Lipari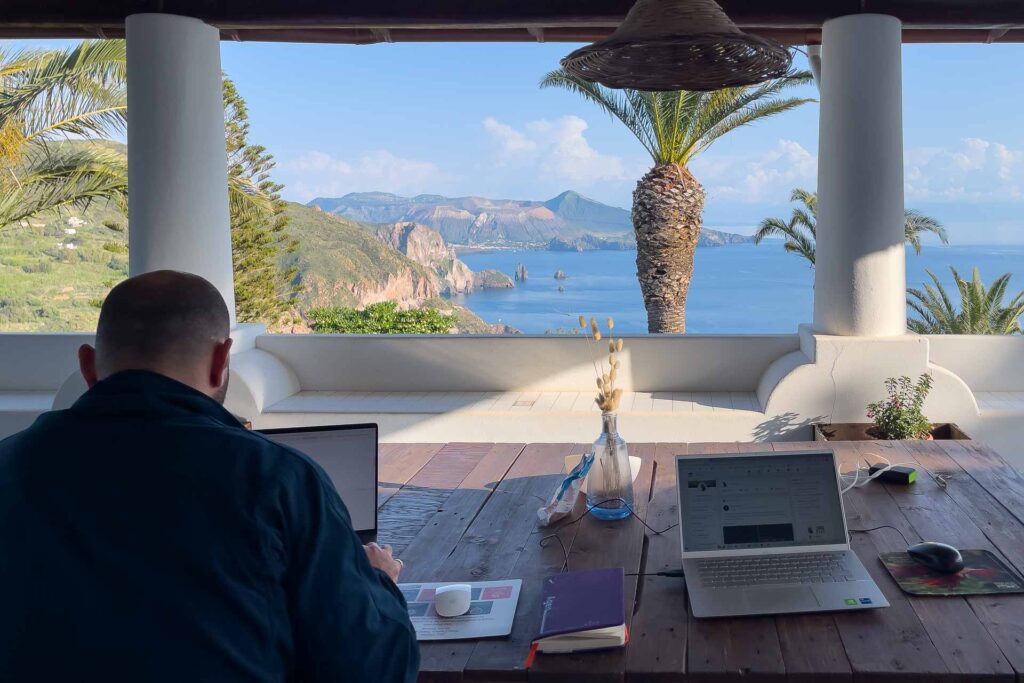 During our three days in Lipari, we stayed at Case Quattrocchi. In our opinion, is one of the most beautiful and special places on the island. In addition to the house being charming, it offers a privileged view of the archipelago. And this is not just our opinion. Every time we met a local and told them where we were staying, the reaction was the same: "It is the most beautiful view of Lipari ".
Case Quattrocchi has this name because it is located in a well-known viewpoint called "Quattrocchi". That means "Four Eyes", an allusion to the fact that one needs four eyes to really appreciate all that beauty.
But beyond the view of the location, the Case Quattrocchi is a delight. It showcases a charming decor full of art crafts from Sicily and beyond, which were bought by the owner's grandfather, who was a photographer and used to travel all around the world.
Guests also have a garden full of local flavours that they can enjoy as much as they like. The owners of the place, Luca and Carol, are super hospitable and take care of everything personally and with great affection. You can actually feel this reflected in every detail. The kind of hosting we love!
Something to take into account is that Case Quatrocchi is an 8-minute drive from the centre of Lipari. Luca and Carol pick you up and drop you off at the port though. Ideally, we recommend renting a car or motorbike to get around the island.
Other places to stay in Lipari Island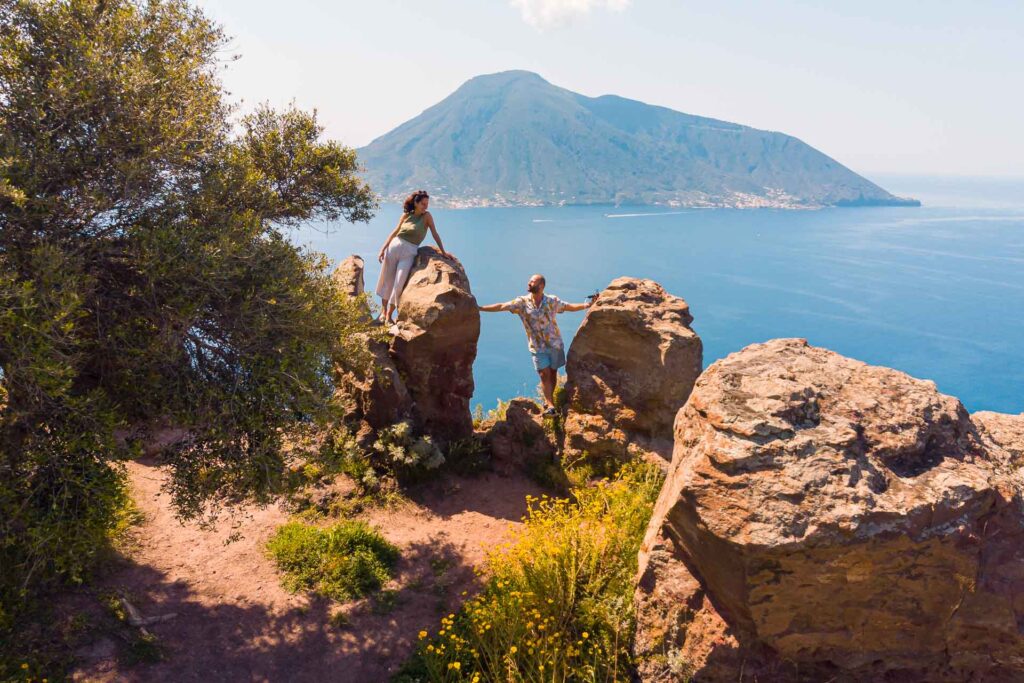 For those who don't give up staying in the city centre, a good hotel option is the Hotel La Giara. Another option is the Odysseus.
For those who want to better explore the other Aeolian Islands, we recommend staying in Panarea. We visited the island and it seemed like a lot of fun! Also, you can stay in Stromboli too, to get closer to the volcano and do some trekking there. It is also possible to stay in Salina, Vulcano and Filicudi.
What to do in Lipari Island
There is so much to do in Lipari! Here are some of our top recommendations:
Rent a motorbike, car or bike to take a complete tour of the island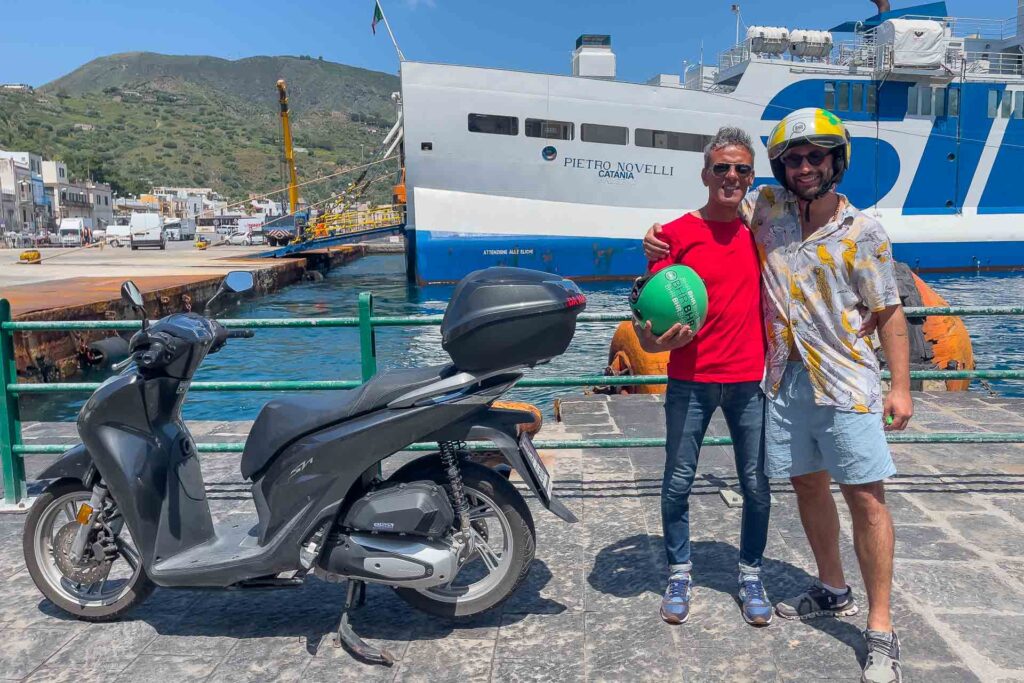 With almost 60 km of coastline, you can spend a whole day exploring every corner of Lipari, with many stops at caves, beaches, trails and villages. A delight!
We rented a motorbike from Da Marcelo Noleggio (from €30/day) and highly recommend their service for their honesty and seriousness. Car rates from €70 per day and bicycles from €15 – depending on the season.
Take the boat trip to Stromboli to see the volcano in action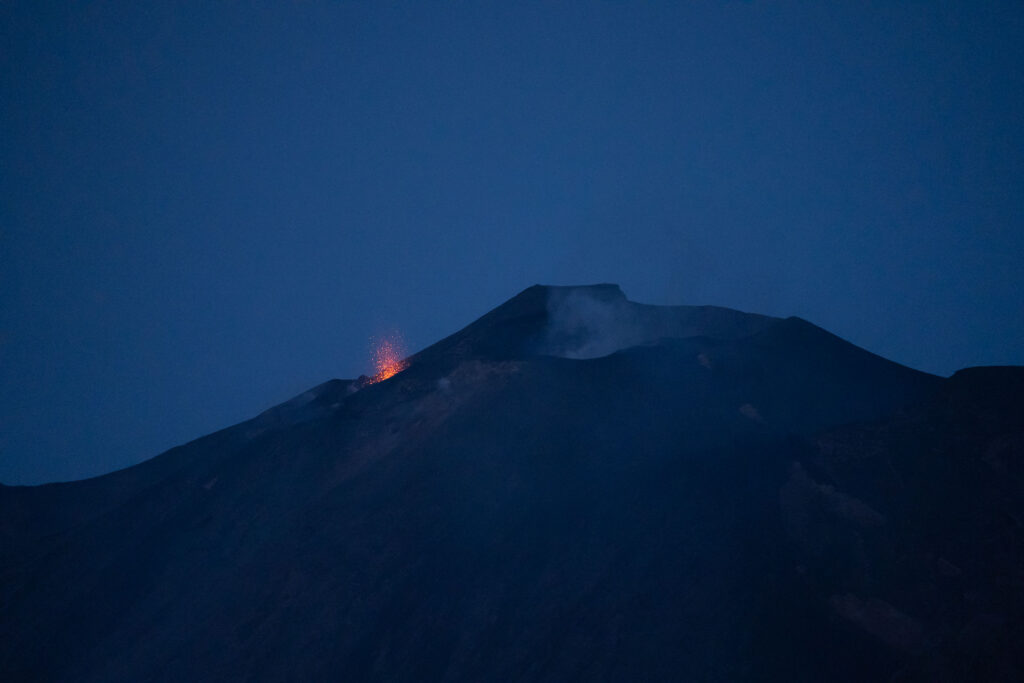 At night, it is possible to see Stromboli gushing lava. This is certainly one of the most unmissable experiences for anyone visiting Lipari in Sicily!
You can opt for a tour just to Panarea and Stromboli, or a full-day tour that includes a visit to Vulcano, Panarea and Stromboli – which is what we did. The tour ends late, as it is only at night that it is possible to see the lava coming out of the volcano's crater. Simply unmissable!
Discover the other Aeolian Islands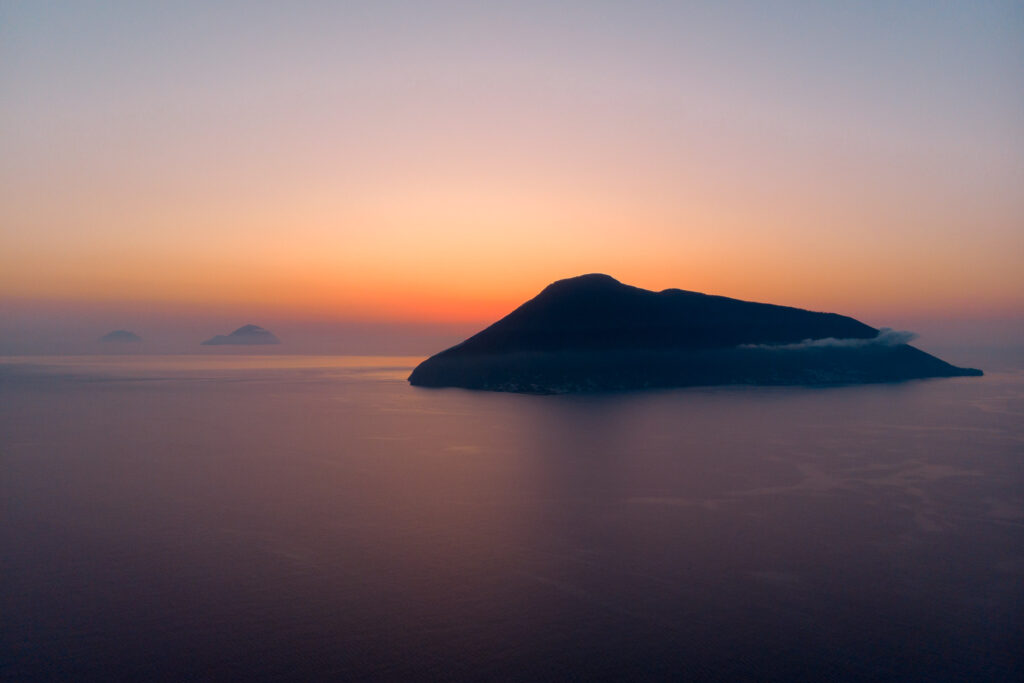 If you want to get to know the archipelago better, you can choose to spend a day or two on another island of your choice. Alternatively, take a day trip from Lipari to any of the islands.
We were delighted with Panarea, which with its white houses with blue doors, sent us to the Greek islands. Stromboli is also very beautiful and it should be interesting to spend the night there so you can trek calmly around the volcano. We didn't know Salina, but they told us it was the one that best preserved the past, with a very traditional way of life and fishing villages. Salina was actually where the movie The Postman was filmed, which we love!
Enjoy a day at the beach in Lipari
The best beaches in Lipari for bathing are Ferrante, Valle Muria, Acquacalda and Spiagge Bianche. The water is transparent and has that typical Mediterranean calm, the perfect combination for those who want to spend a very peaceful day by the sea. We are from Brazil, and if we must say ourselves, our bar is quite high. So, if you also have the bar high, don't get too excited, because the beaches are of stone.
See the sunset from the Chiesa Vecchia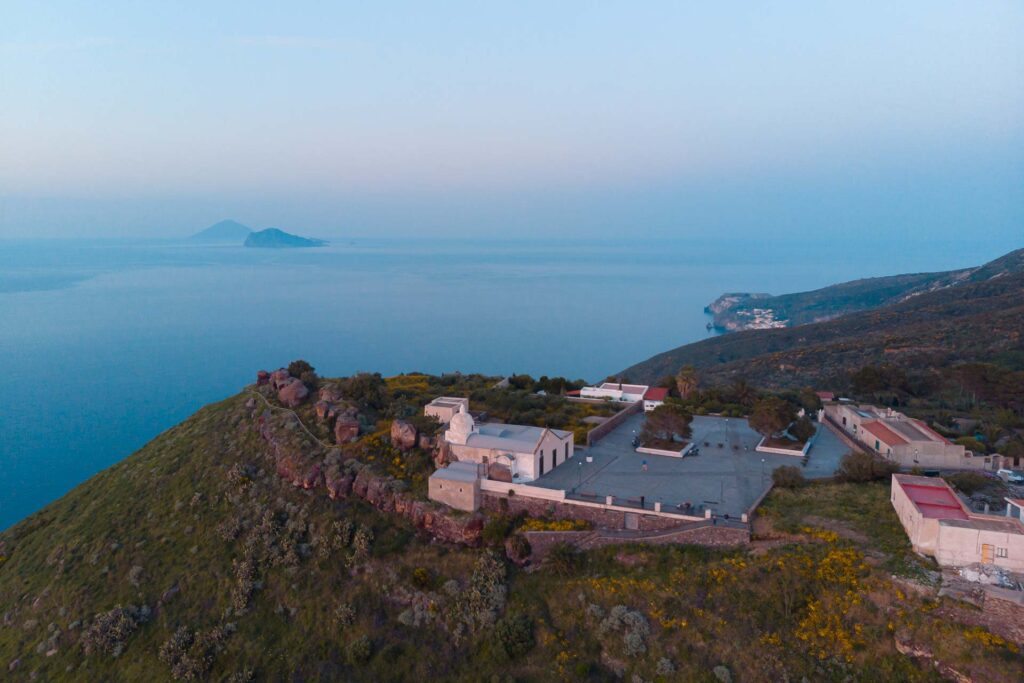 This is something we can call an inside tip! In Quattropani, there is the Chiesa Vecchia (Old Church), which is a sanctuary now. Take the small trekking path behind it and enjoy the best view of the island, including the best sunset!
Best trekking in Lipari Italy
Lipari's nature is very beautiful and unique. The island has that contrast of colours and vegetation that at times reminded us of the Isle of Skye, in Scotland, and others of Hormuz, in Iran, two of our favorite places in the world!
There are several trekking trails to do, not only in Lipari, but also in other Aeolian islands. Some of them are also great to do in by bike, something we would have loved to have done. Nevertheless, see the best trekking options in Lipari Island. Note that some of them we discovered ourselves!!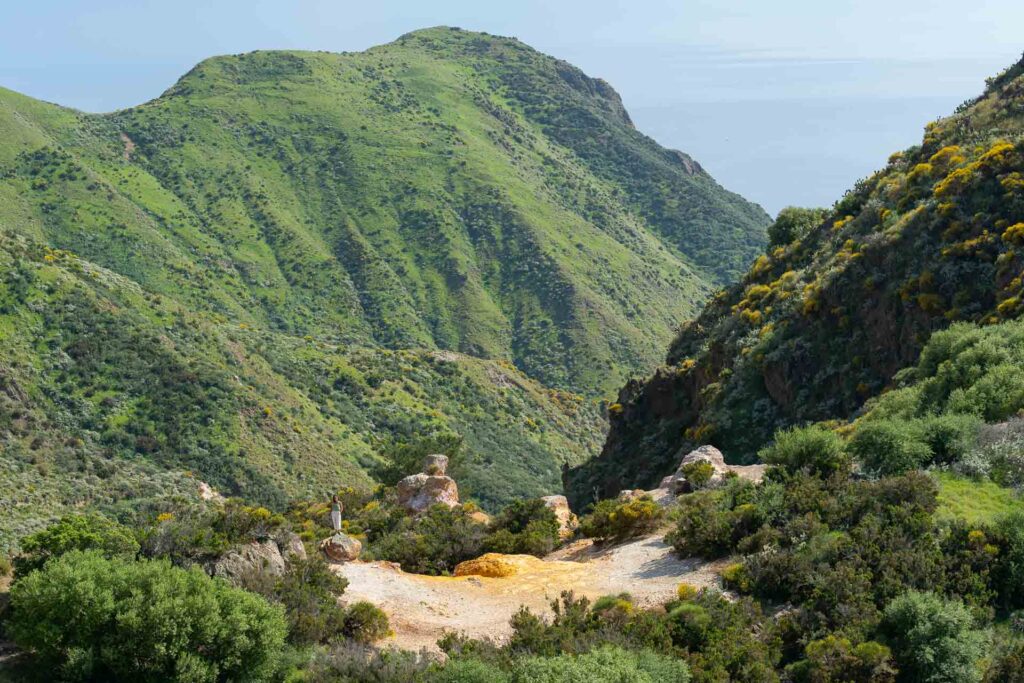 Caolino trekking in Lipari

Go down the mountain and see the smoke coming out of the floor as well as a beautiful panorama of the coast of Lipari in Sicily.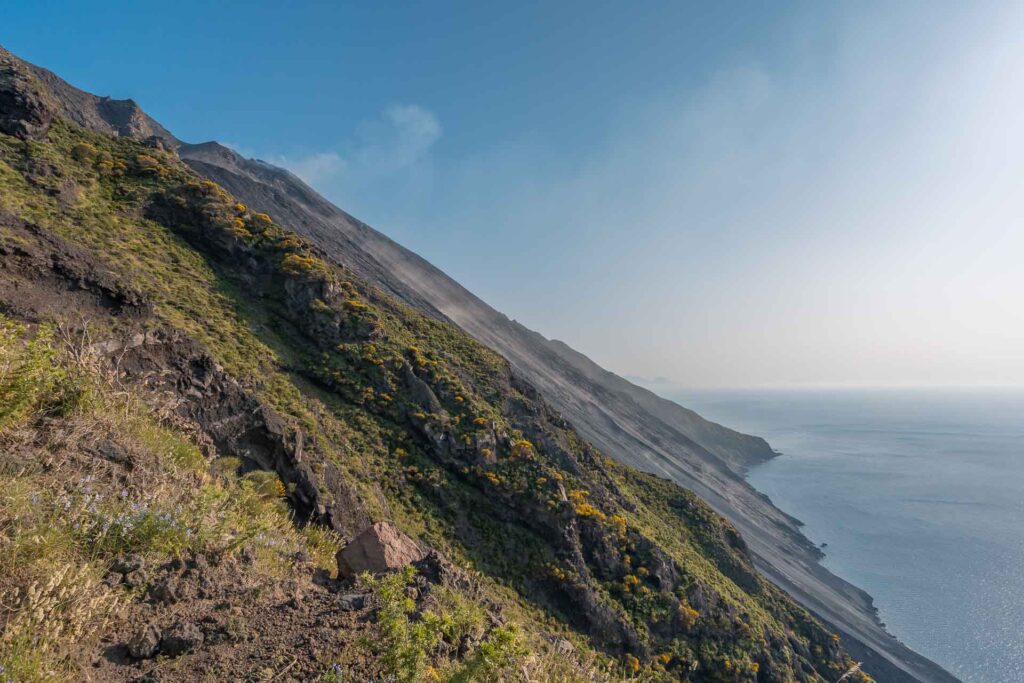 Stromboli Volcano Viewpoint

Going up one of Stromboli's viewpoints to see the crater from a closer perspective is a must! You can't climb until its crater, but there are a couple of viewpoints, one at 290m and another at 400m. We managed to go up to the 290m viewpoint and back in 3h – though we had to run down the mountain to make it on time. Not recommended. If you stay for the night, you will have the privilege to admire the fire from a quite close distance.

Viewpoint in Volcano

The island in Volcano has two beaches to enjoy. But if you trek to Vulcanello, you will have the privilege to see both beaches as well as the crater of the volcano. Note that we did jump some small fences, but totally worth it.
Viewpoint in Panarea

Arriving in Panarea go right from the port towards Spiaggia Fumarole. Trek up the mountain and have a privileged view of Stromboli Volcano, the other small islands of Panarea and the beautiful coast.
How many days to stay in Lipari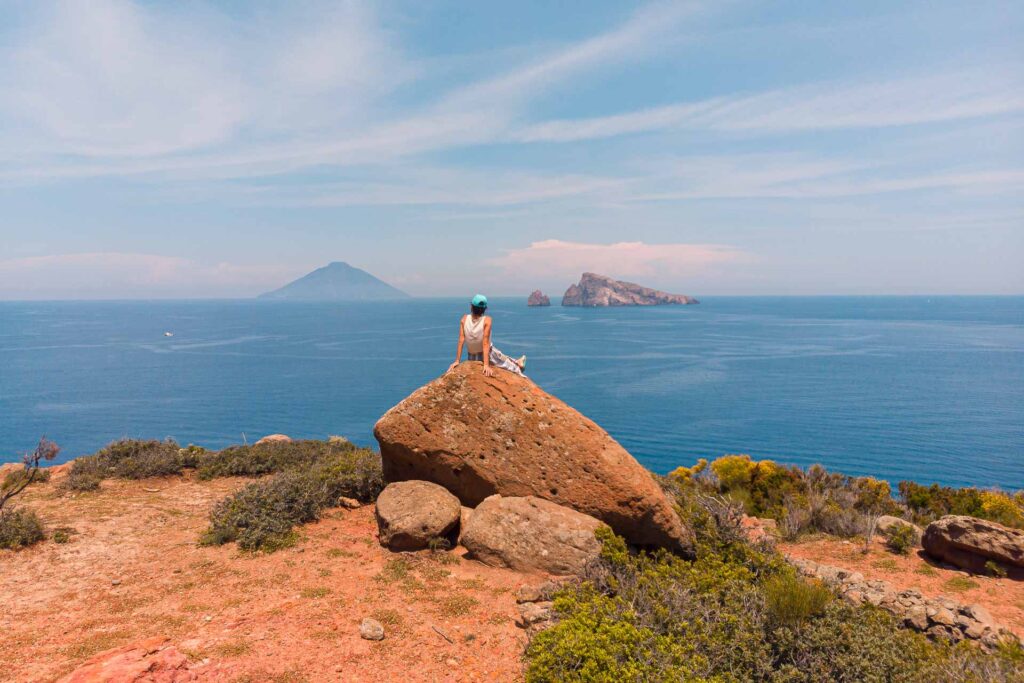 The Lipari Islands are the kind of places where the more time you have to contemplate and absorb nature, the better. But, as we know that nobody has – unfortunately -endless vacations, the ideal is 4 to 5 days. That is the minimum time to enjoy Lipari and get to know the other islands too.
4-day trip to Lipari itinerary
For those who don't have that much time and would still like to visit the islands of Lipari, no problem. You can enjoy the islands in three days, as we did (fast, but possible).
In this case, take the first day to do a complete tour of the island by car or motorcycle; and on the second day, take the boat trip to Vulcano, Panarea and Stromboli, to see the volcano in eruption. Those are two musts!
What is the best time to visit the Aeolian Islands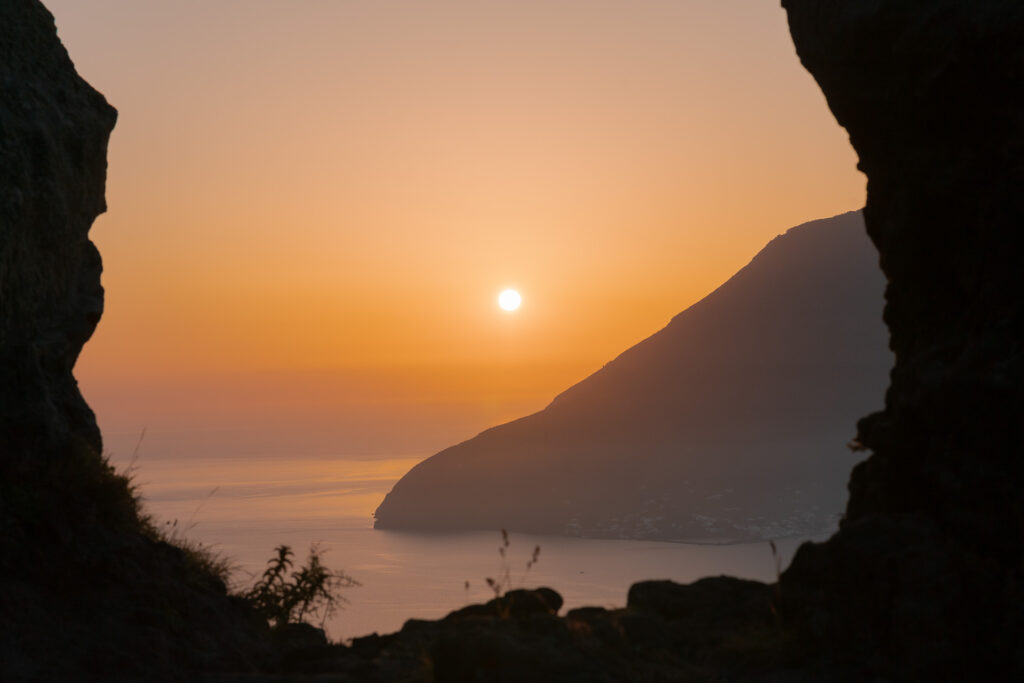 The best months to visit the Aeolian Islands (and Sicily as a whole) are May, June, September and October. Before May and after October, it's not that it gets too cold, but it winds a lot and as it's a nature destination, you don't enjoy it as well.
July and August is the peak of summer, and the very high season in southern Italy. The island gets pretty crowded. So, unless you don't have another time to go, it's best to avoid it. Really! We have already talked about this in other texts about Italy, but travelling to the south of Italy in July and August is generally not a good idea. The temperatures are very high, everything is crowded and more expensive.
Italians have a two-week national vacation known as Ferragosto. And because of this, almost the entire country leaves the northern regions to travel south. Add to that all the rest of the world looking to enjoy the Mediterranean summer, and you have yourself a receipt for a stressful vacation.
But again, for those who don't have much flexibility in choosing their vacation dates, be sure to go to Lipari, regardless of the time of year. These islands are beautiful and unique. A trip that promises many surprises and unforgettable memories.
Travel insurance to Italy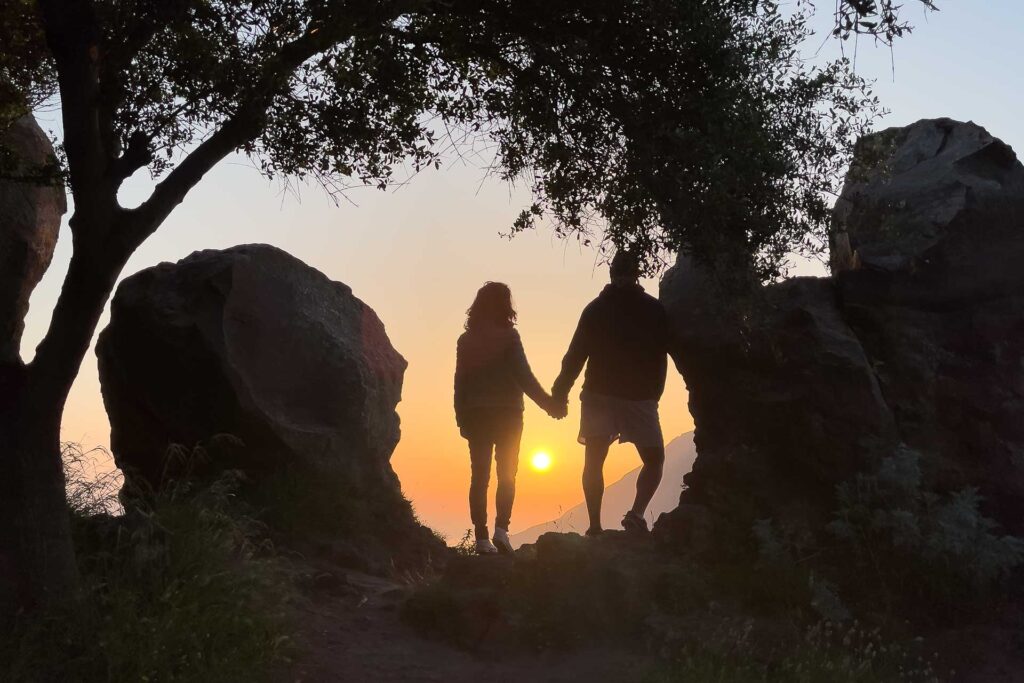 Don't forget to take out travel insurance for your holidays in Sicily. In addition to being mandatory for Europe (if you are not part of the Euro zone), it is essential to deal with unforeseen circumstances. We ourselves have had to claim insurance several times, such as in Pakistan, Kenya and Dubai, and we were lucky to have good service at no cost.
We recommend our partner SafetyWing, a price comparator that searches among the main insurers in the country, offering the best deals. Get a quote here.