This post is also available in:

Português
In this article, you will find a perfect itinerary for Edinburgh in 3 days to make the most out of your Scotland trip! That's actually how many days in Edinburgh we thought is optimum.
Edinburgh is, without a shadow of a doubt, one of the most beautiful, historic and charming cities in Europe. We have visited the capital of Scotland three times and can never get bored of it!
Divided between Old Town and New Town – which is not that new, considering that it was built between 1767 and 1850, Edinburgh breathes art and culture. The city also offers a lot of contact with nature, including an inactive volcano at its heart. That, in fact, can be easily climbed and it provides you with a great sunset!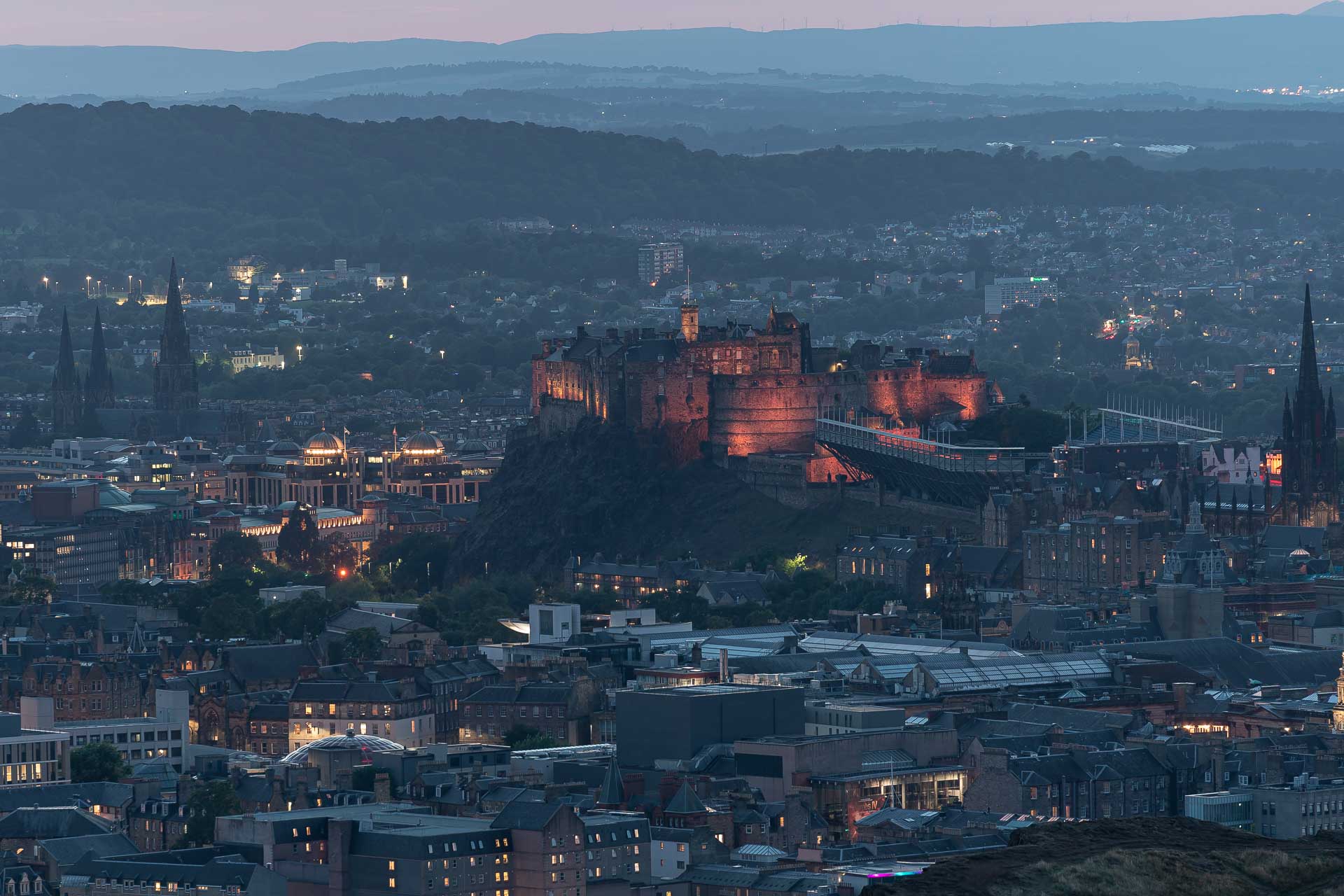 The icing on the cake is really the Scottish people. Well, if you know us from our Instagram stories and posts, then that comes as no surprise! But anyway, you will find an extremely friendly population in Edinburgh with one of the best senses of humour in Europe.
And alright, we all know the Scottish accent isn't the easiest of all English accents to understand. But hey, nothing that a round of whiskey at the pub won't help. So, without further ado, see the index for this itinerary in Edinburgh in 3 days.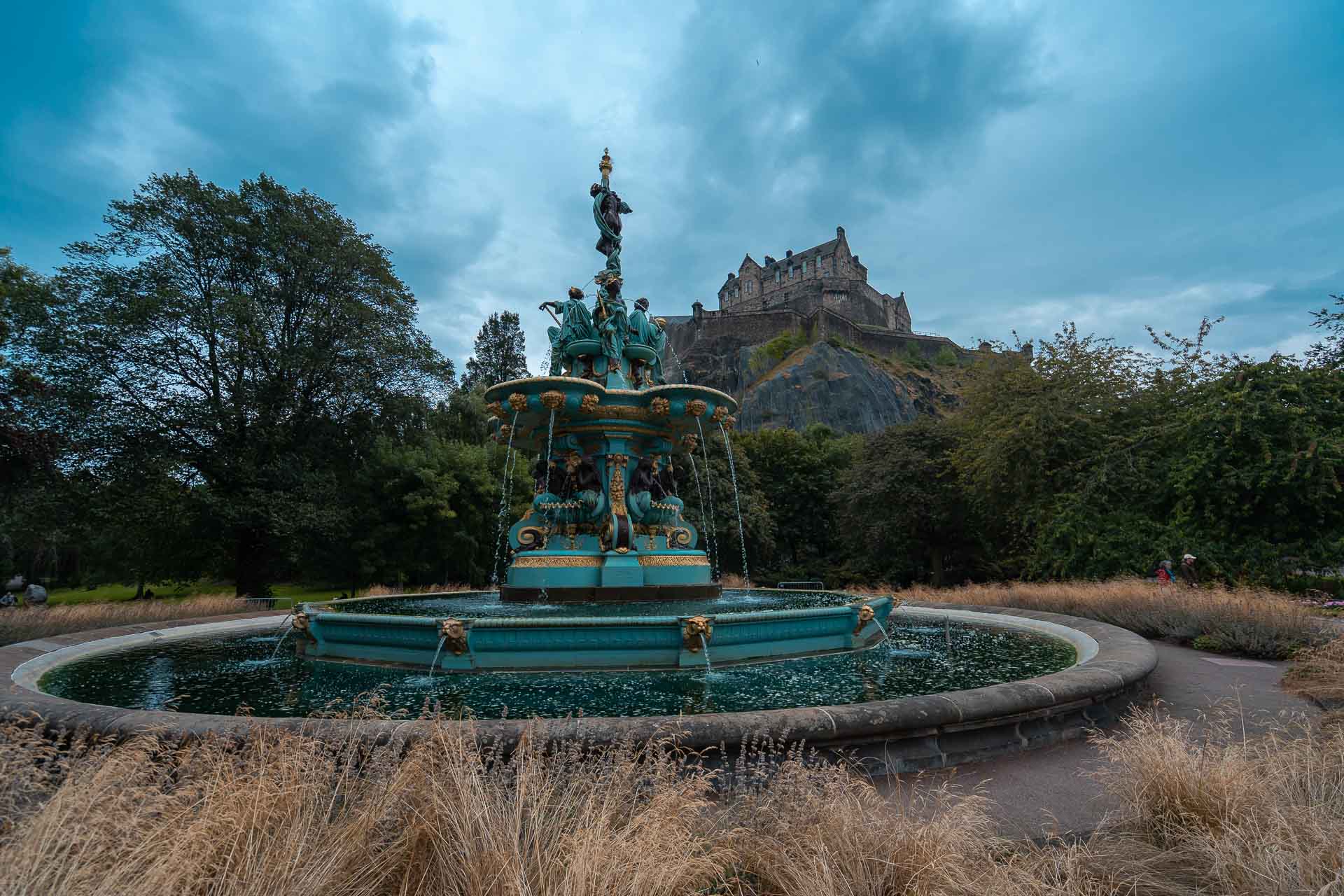 Your itinerary for Edinburgh in 3 days
01 Day
Take the Free Walking Tour from Edinburgh
Hunting tombs in Greyfriars Kirkyard Cemetery
Getting lost in the streets of Old Town
Climb an extinct volcano in Edinburgh
02 Day
Tour Edinburgh's Underground Galleries
Watch the sunset from Calton Hill
Listening to Celtic Music at the Sandy Bells Pub
03 Day
Take a walk around New Town to visit Circus Lane, Dean Village and the Water of Leith Walkaway
Visit Edinburgh Castle
Do the Scotch Whiskey Experience in Edinburgh
Take the Free Walking Tour from Edinburgh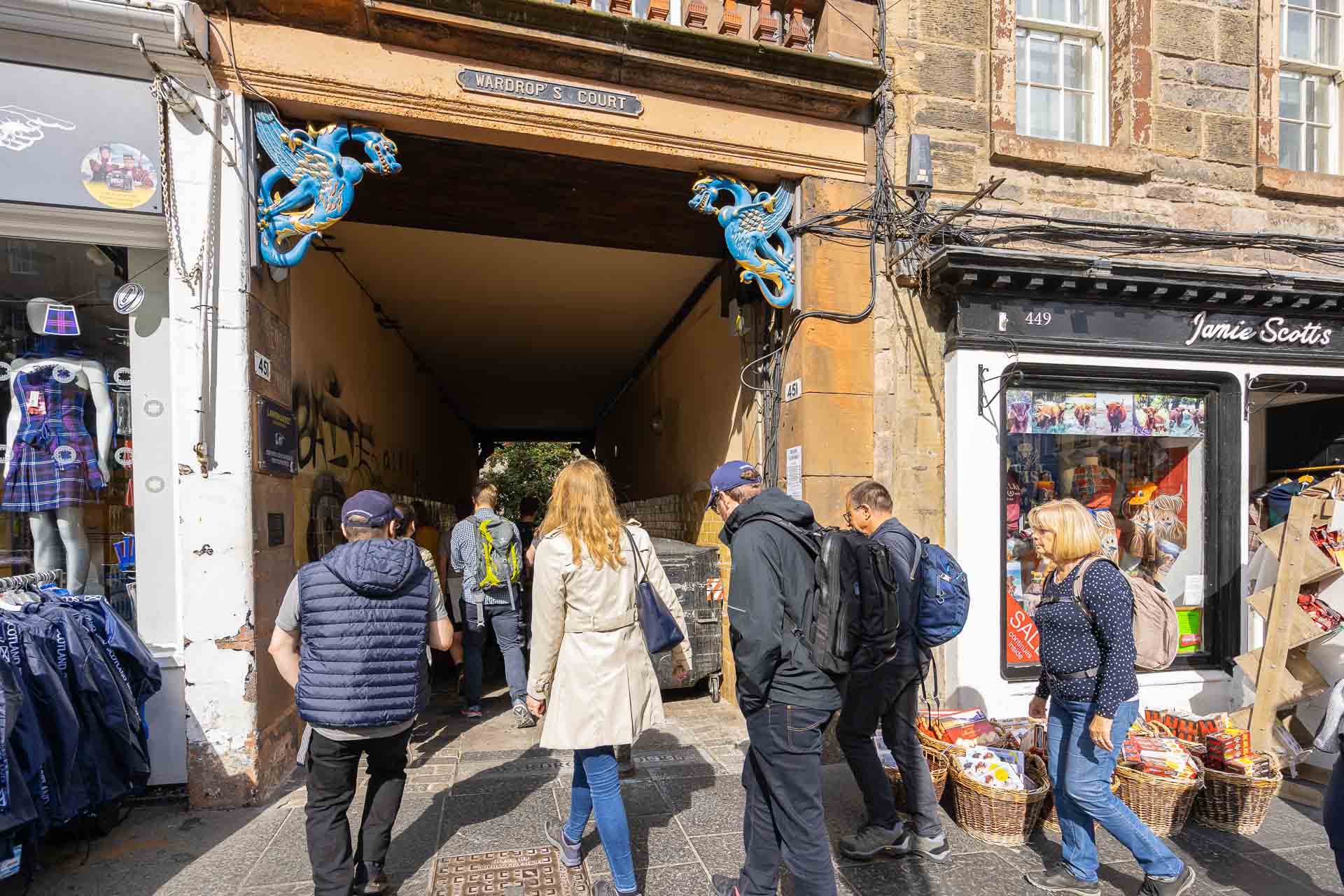 One thing that you will notice in the city is that there are plenty of tours in Edinburgh! There are night tours, scary tours, harry potter tours, whiskey tours, and all the guided tours in Scotland you can think of.
But, just as we mentioned in another article, we absolutely love the free walking tour. For this reason, we recommend it as the first thing on your itinerary for Edinburgh! The free walking tour will give you plenty of information that will make your visit to other sights in Edinburgh much more interesting.
The Free Walking Tours usually last only two hours. It is basically a quick sum up of the main sights of the city with a touch of local secrets. On our last visit, we booked our tour through City Explorers Tours. Our guide, Glenn, a Glasgow native, was just wonderful, super funny, engaged and well-prepared.
Glenn took us through the main sights of the capital of Scotland, such as Grassmarket Square, Greyfriars Kirkyard and the Writers' Museum, telling us various historical facts and curiosities about Edinburgh. It really made a difference on our trip to Edinburgh!
Keep in mind that the Free Walking Tour is not really free and the tourist is expected to pay a contribution, which is usually from £5 to £10 per person. And you can actually pay by card too. Last time we checked, free walking tours from Edinburgh ran five times a day, seven days a week.
Hunting tombs in Greyfriars Kirkyard Cemetery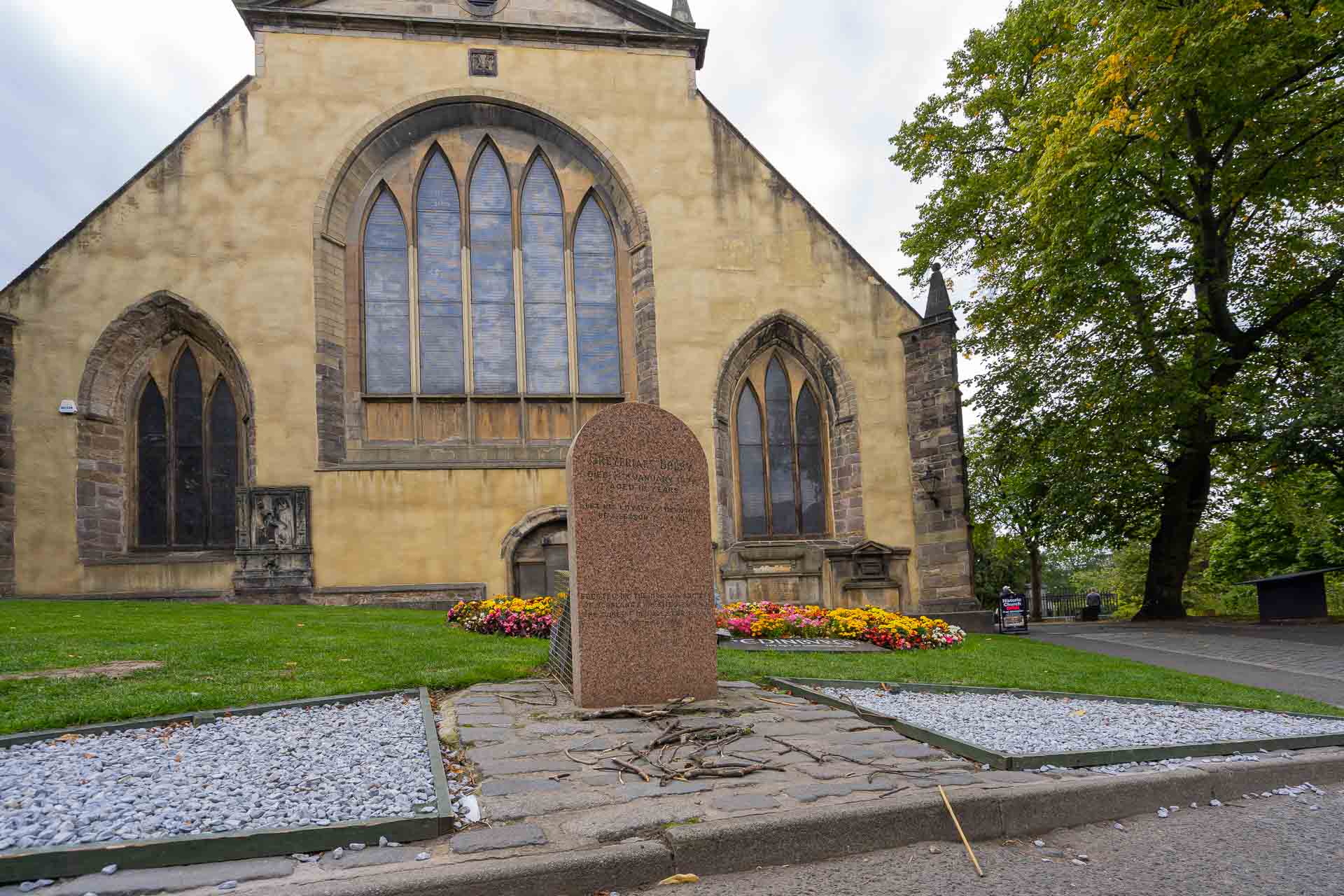 You don't have to be a huge Harry Potter fan to get excited about the fact that some characters in the book are named after real tombs in Edinburgh Cemetery!
That's right! The author, J.K. Rowling, wrote part of the Harry Potter saga while living in Edinburgh. She used to go to an Old Town cafe called Elephant House to write, but unfortunately, the place is closed for renovation due to a fire.
She used to stroll through Greyfriars Kirkyard Cemetery to unwind a bit when she had writer's block. It was during these walks that she chose the names Potter, McGonagall and Thomas Riddell, He-Who-Must-Not-Be-Named.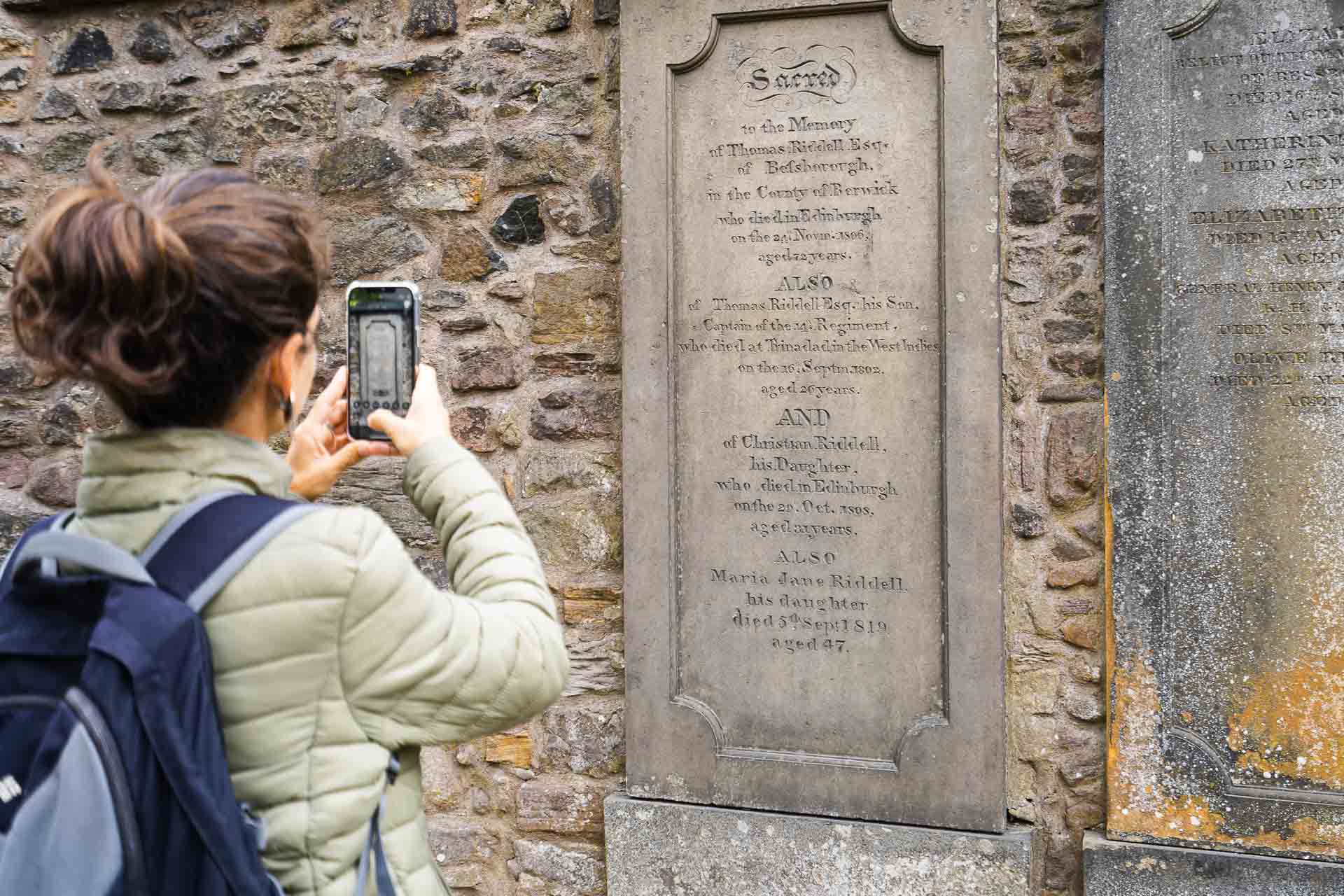 These tombs are real and are scattered throughout Edinburgh's cemetery, allowing anyone to just visit them. When you are there, take the opportunity to also visit the tribute to the puppy Bobby. This dog, for 14 years, slept next to his owner's tomb in the cemetery, attracting the sympathy of many locals and giving him a certain fame during the 17th century.
Getting lost in the streets of Old Town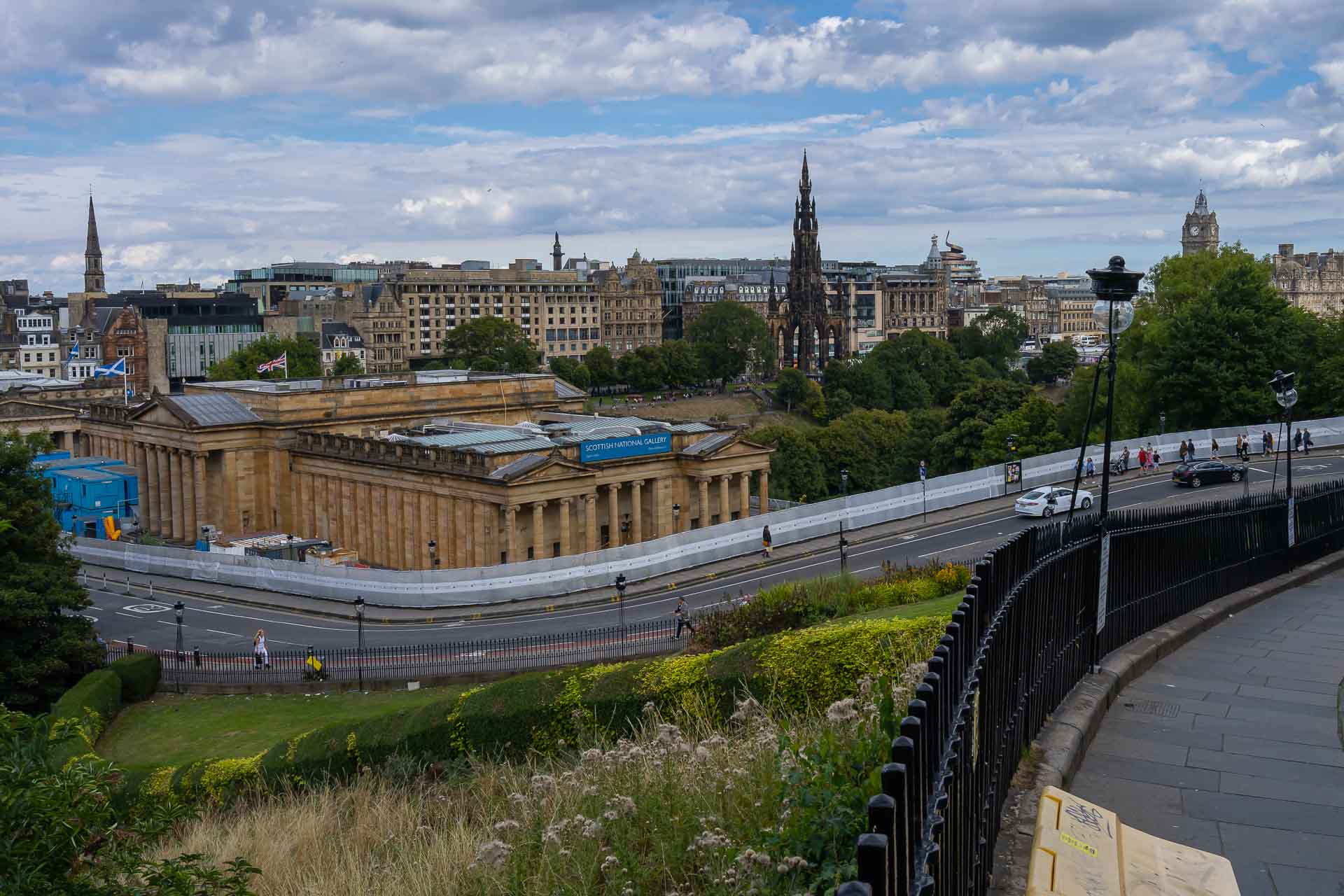 The medieval streets of the historic centre of Edinburgh are an invitation to unpretentious walks, which transports you back to the past and present you with incredible discoveries. There are alleys, houses, museums, bars and charming and super historic restaurants that you can explore without problems on foot.
Be sure to include in your itinerary of Edinburgh's old town a view of Victoria Street, which is said to be the inspiration for Harry Potter's Diagon Alley, Princess Street Garden, Royal Mille Street and Greyfriars Kirkyard Cemetery.
Climb an extinct volcano in Edinburgh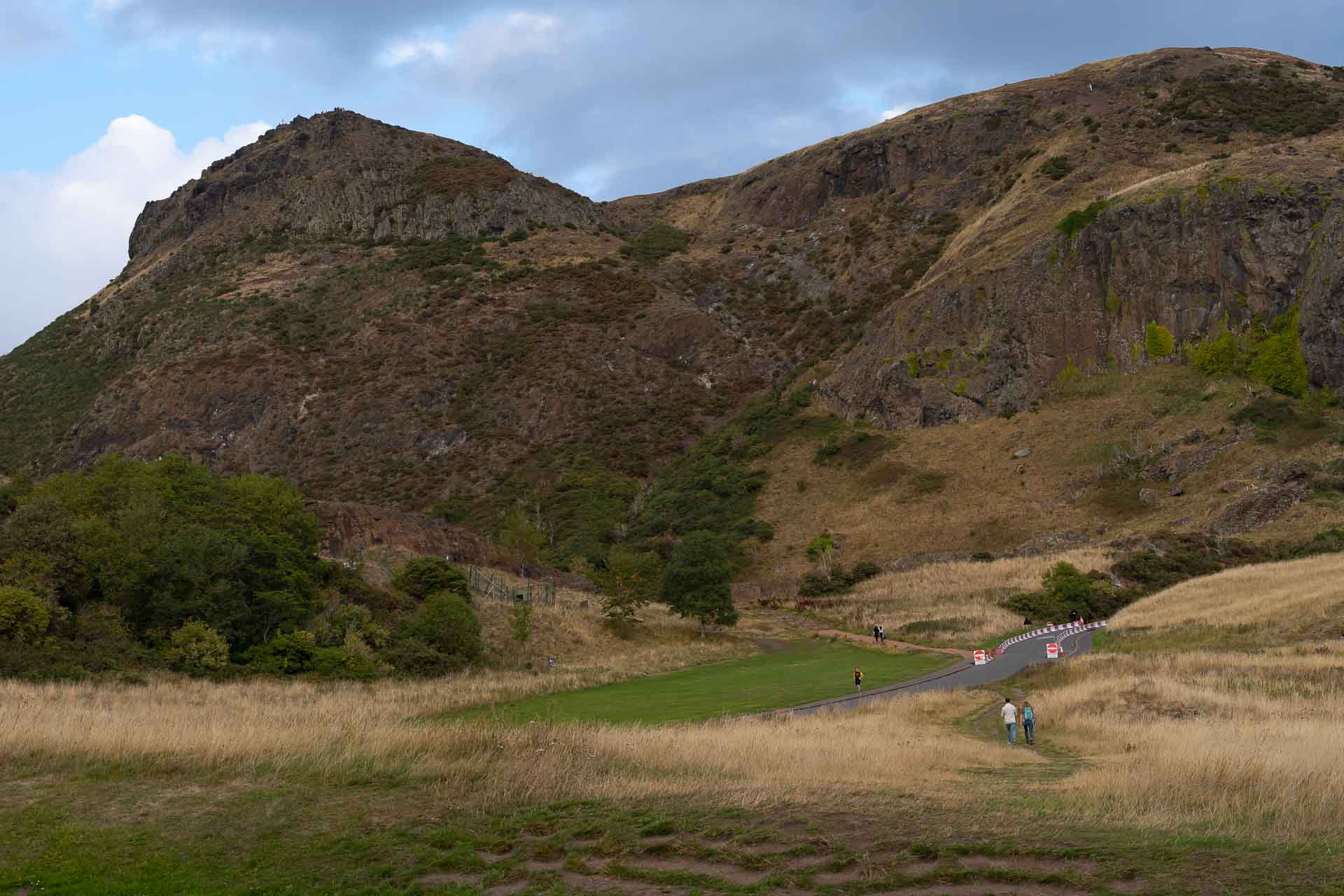 Not many people know, but Edinburgh has not just one, but three extinct volcanoes!
One of them is Castle Rock, where Edinburgh Castle is situated; the other is called Calton Hill and is at the end of Princess Street; and the third, and tallest, is Arthur's Seat.
Located inside Holyrood Park, close to the city center (you can walk), Arthur's Seat is the highest peak in the city, at 250 meters. It is possible to take a reasonably light trail of 30-40 minutes to the top, from where you have a beautiful view of Edinburgh.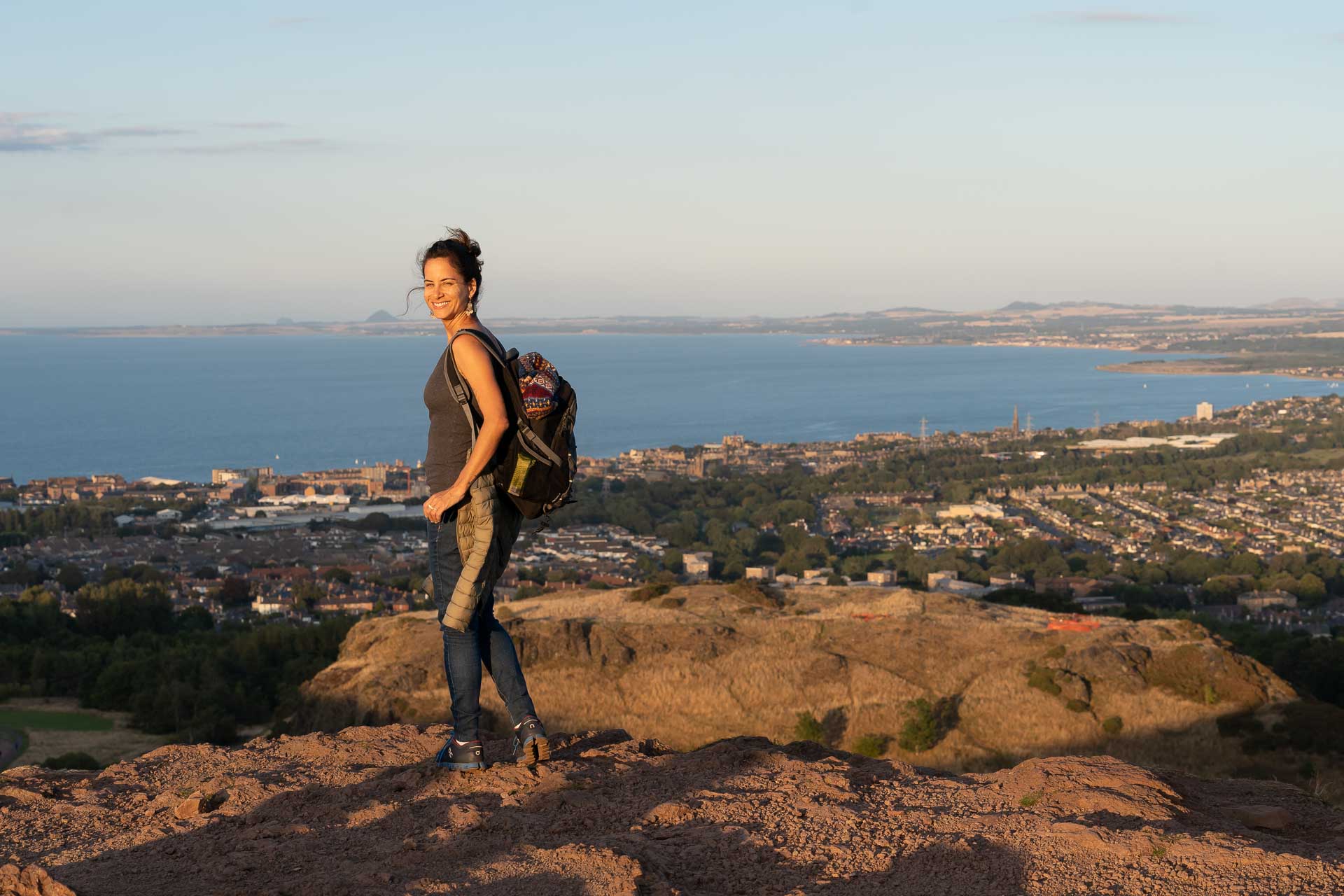 Our recommendation is to go up to Artur's Seat to watch the sunrise or sunset from there – depending on how morning or afternoon you are. We obviously went to the sunset and it was beautiful! Just be careful to not lose track of time and descent in total darkness, as the path can be a little difficult.
There are two ascents to Artur's Seat, one that takes about 40 min and is less steep – and the one we put on the map above. The other route, known as Zig Zag road, is shorter (30 min), but steeper. For either of the two trails, comfortable shoes are recommended.
Tour of Edinburgh's Underground Galleries
Edinburgh is the city of tours! There's the Free Walking Tour (which we've already talked about), the Harry Potter Tour, the Whiskey Tour, and everything else you can imagine. But if there's one thing we've been dying to do, it's the Edinburgh Underground Galleries Tour!!
Unfortunately, we didn't have time during this last trip to Edinburgh, but we met some people and guides who did and recommended us a lot! So here's another unmissable tip on what to do in Edinburgh.
Edinburgh's underground galleries were inhabited by many families who could not afford a house in the already densely populated Old Town. Because of this, they lived in total misery underground and the horror stories to which they were subjected are so many that they say the place is haunted!
These galleries eventually fell into oblivion and only recently, in 1980, were they rediscovered. The "underground city" can only be visited with a guided tour, which costs approximately £15 per person. Make your reservation here!
Watch the sunset from Calton Hill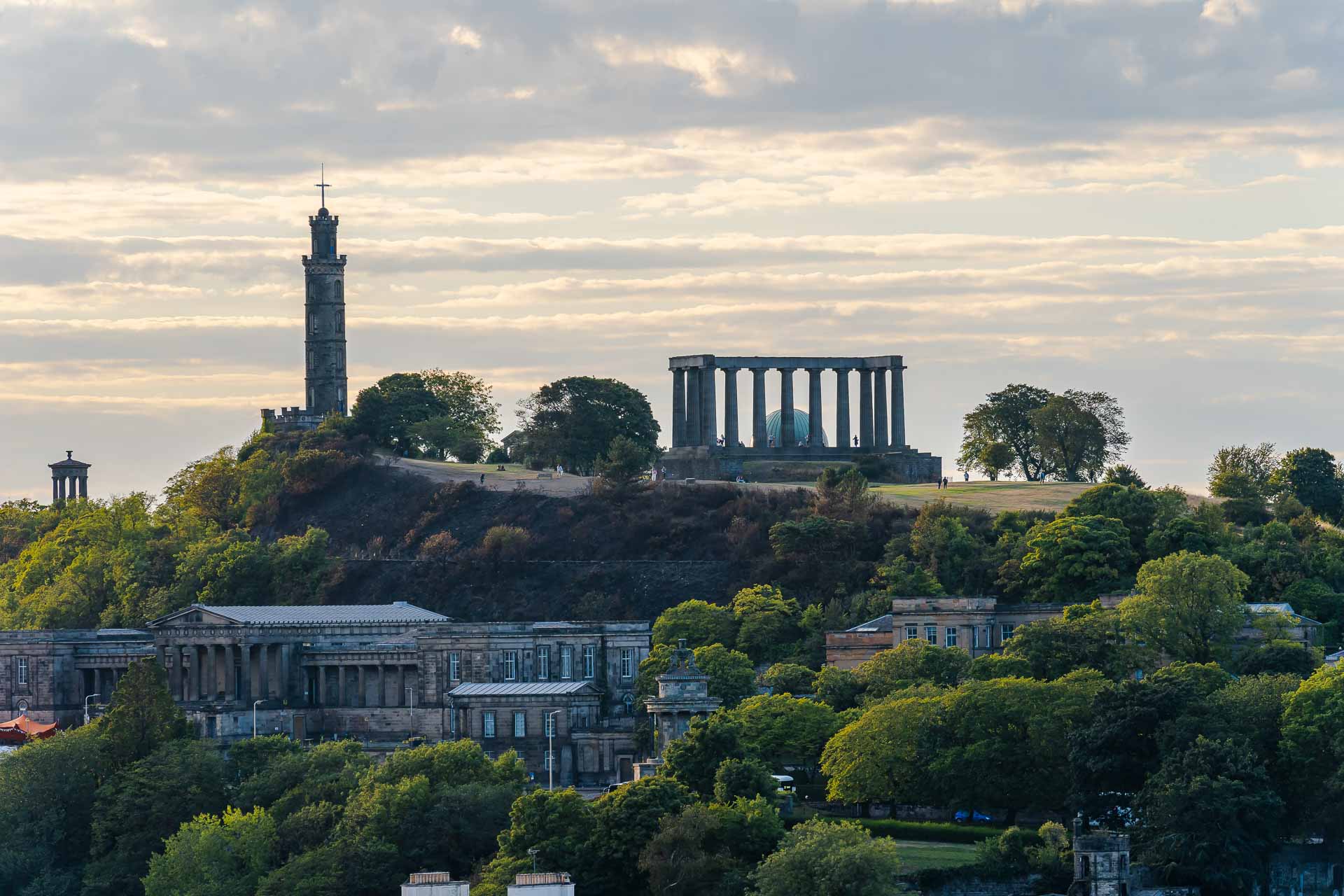 The third extinct volcano in Edinburgh is Calton Hill. If you're looking for things to do in Edinburgh, you can't miss it at dusk, as this is considered the most beautiful sunset in Edinburgh!
But aside from the beautiful view, there are also other things to see on Calton Hill, such as the National Monument, a building inspired by the Parthenon in Athens that was never completed; and the Nelson Monument, erected in honour of Admiral Nelson who won the Battle of Trafalgar 1805.
Listening to Celtic Music at the Sandy Bells Pub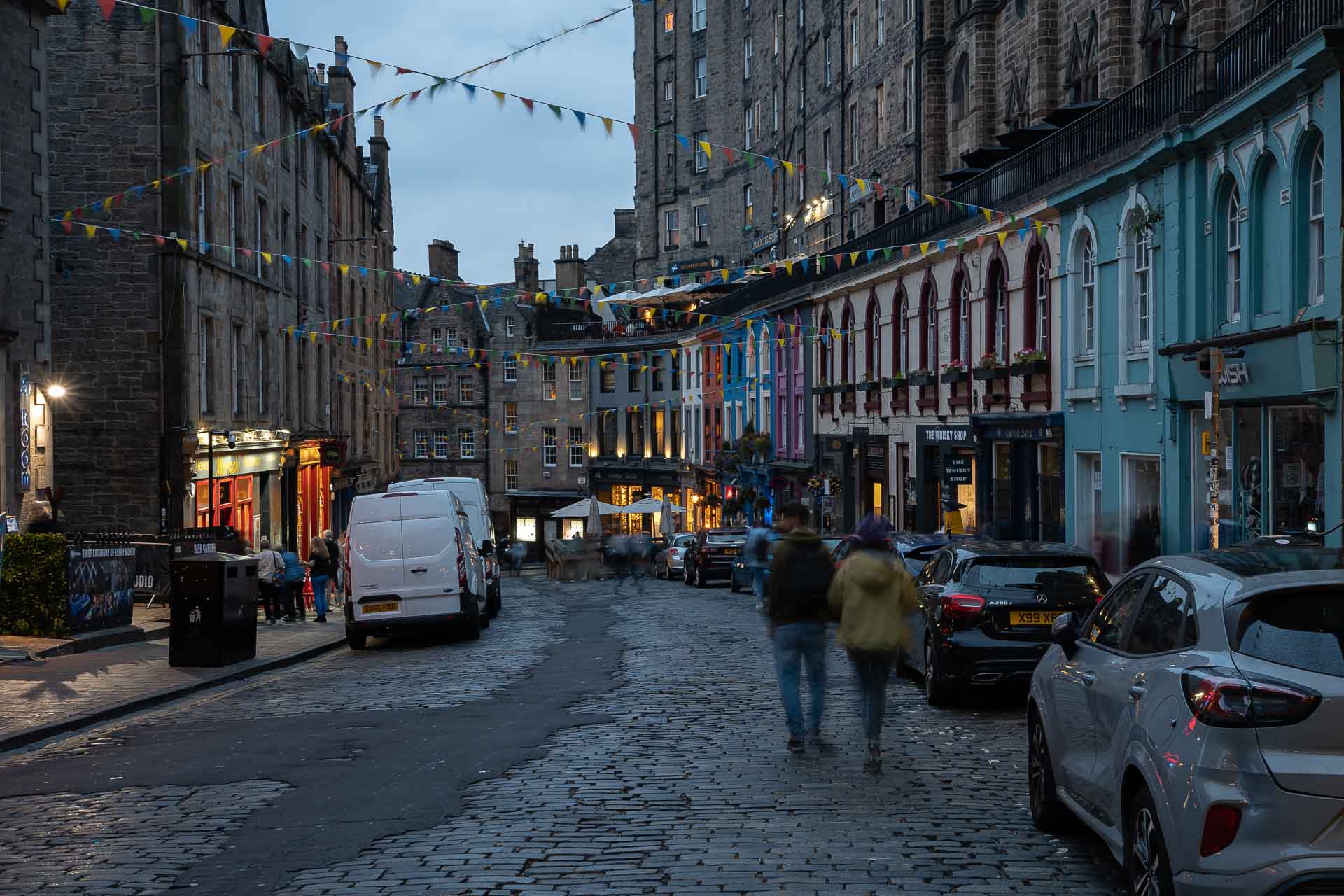 Edinburgh has a lot of super cool pubs to visit. After all, they didn't gain a reputation as drunks for no reason. But if there's one we love, not so much for the animation, but for the authenticity, it's Sandy Bells.
The pub seemed very local to us, full of those characters that make up the history of a bar, you know? The night we went, some local artists took turns at a cramped table at the back of the bar to play, sing and recite some traditional and contemporary songs.
A nice option for those who want to know about other cool pubs in Edinburgh is to do a pub crawl. This can be done independently or even in a group (like this one, which goes through seven bars). Pub Crawls are always a great way to get a taste of a city's nightlife and make some friends along the way.
Take a walk around New Town to visit Circus Lane, Dean Village and the Water of Leith Walkaway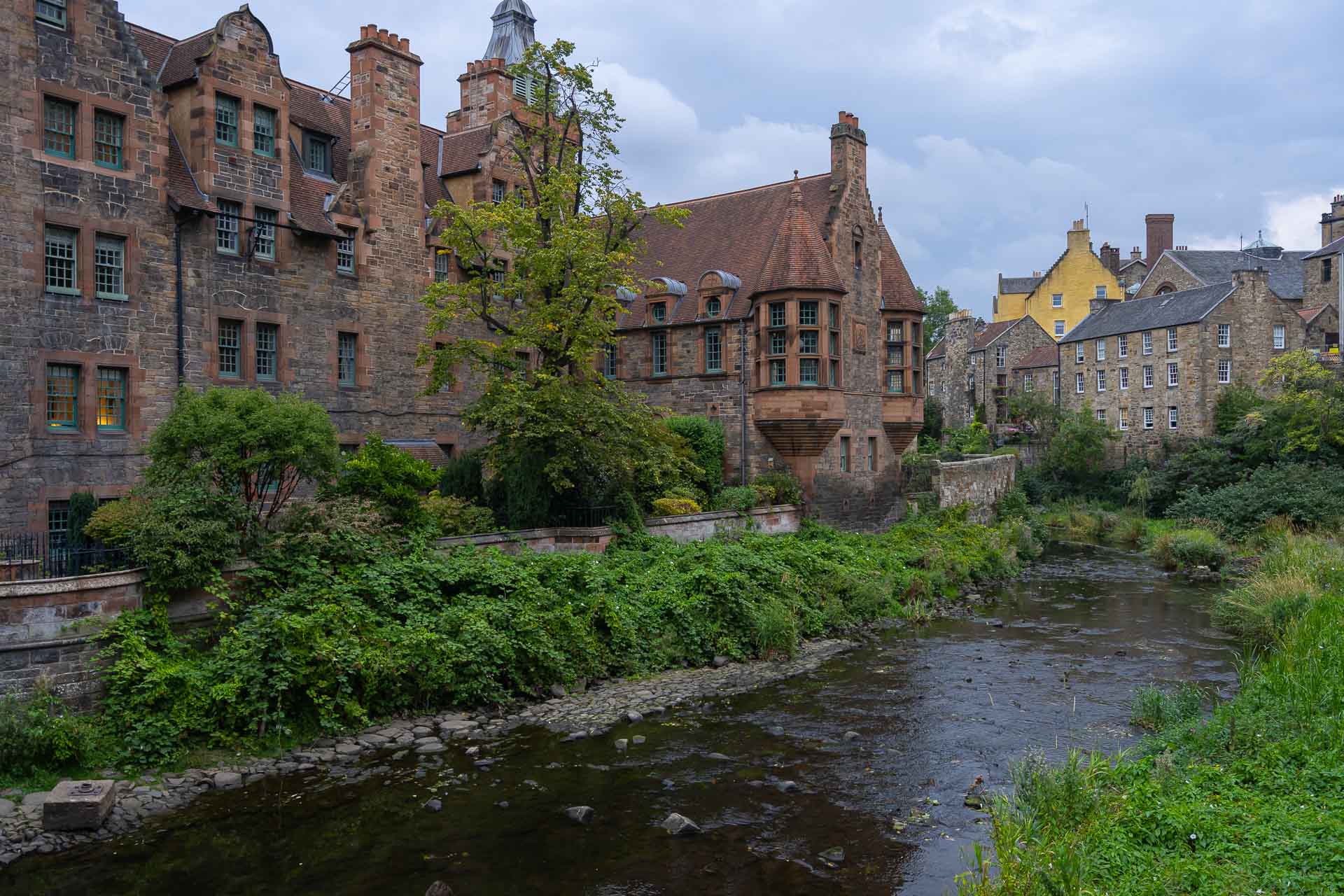 As we said, Edinburgh is divided between Old Town and New Town. The "new city" is not even that new. This part of Edinburgh was built between the 16th and 17th centuries as an attempt by the wealthy classes to live in a more planned and less unhealthy environment than the Old Town.
The New Town is not as historic as the medieval Old Town, but it has a very charming neo-classical and Georgian architectural style. It also deserves a little bit of your attention during your sightseeing trip in Edinburgh!
The places we most enjoyed visiting in Edinburgh's New Town were Circus Lane, Dean Village and the Water of Leith Walkaway. All three are close to each other and can be walked around within an hour.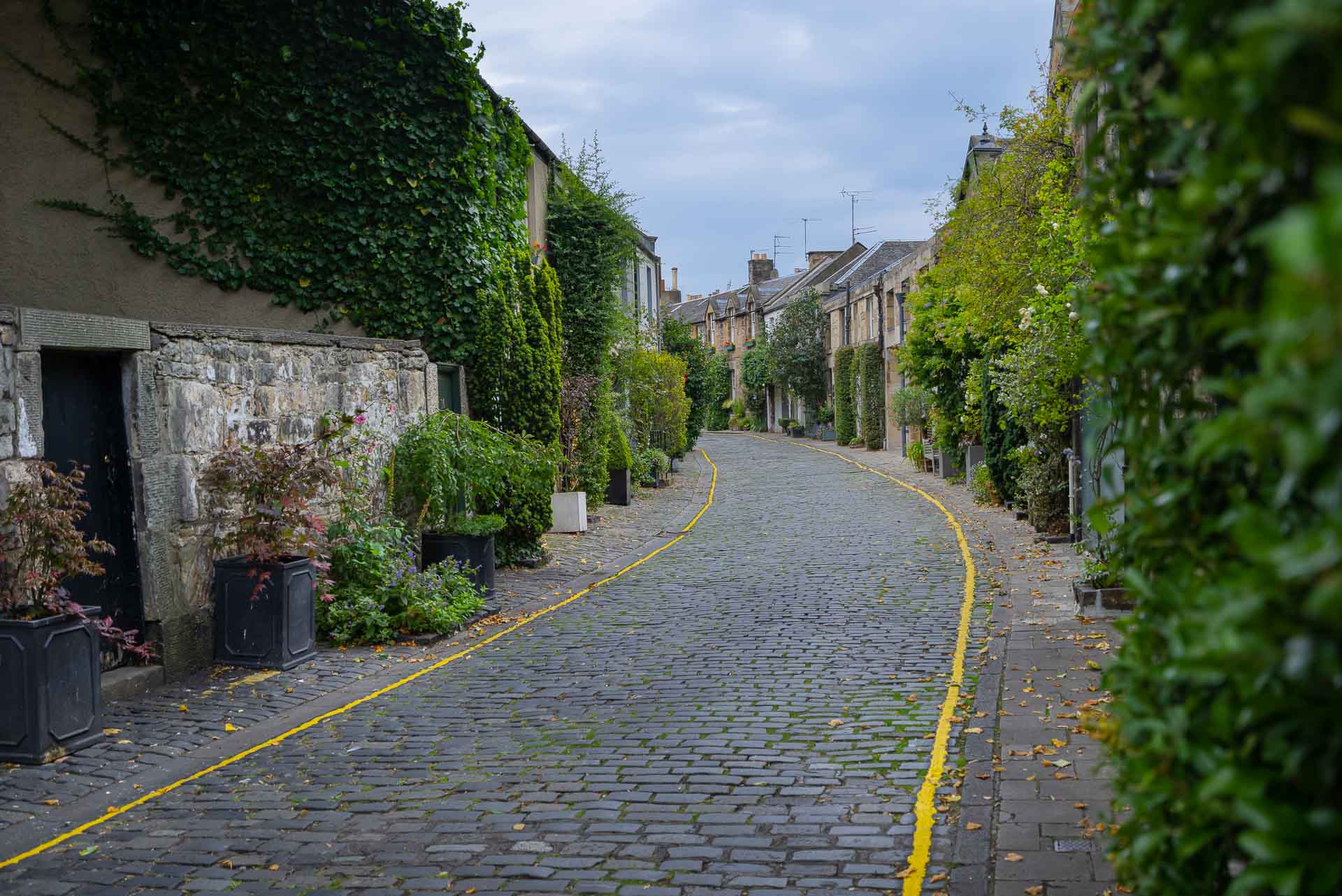 Start at Circus Lane, a short street surrounded by super charming houses. From there, walk along the Walk of Leith Walkaway, a path through nature and along the River Leith, until you reach Dean Village, a former village now incorporated as the borough of Edinburgh. A perfect day out in Edinburgh for family.
*Monday Feelings Tip: so you don't get lost along the way, have an offline map handy, like Maps.Me, which is what we always use on our travels! Also, find the route on the map above.
Visit Edinburgh Castle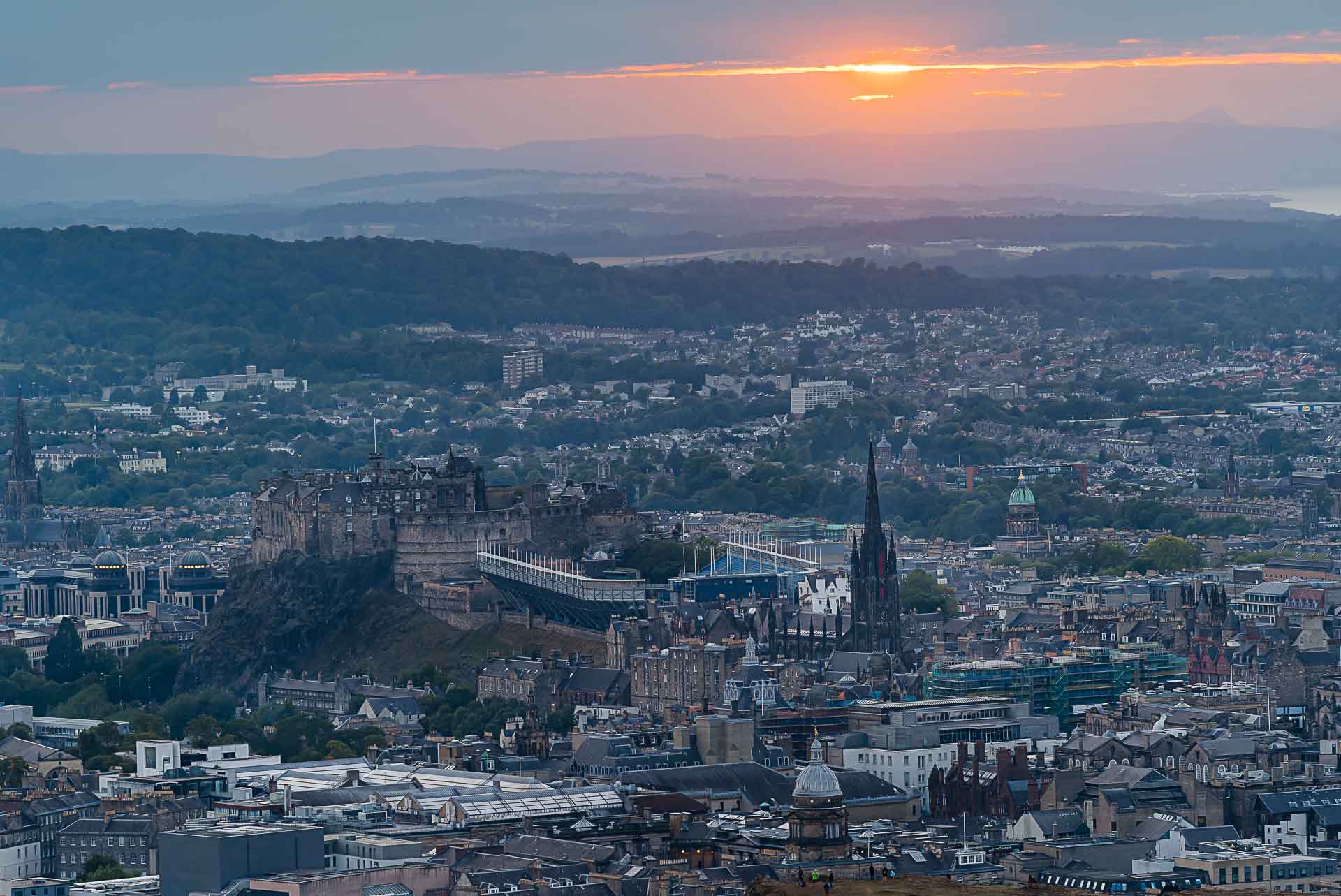 Of course, no tour of Scotland is complete without a visit to its castle!
Located on top of one of the extinct volcanoes we've already mentioned, Edinburgh's impressive castle can be seen from many points across the city. Edinburgh's postcard and Scotland's most visited attraction, it was the scene of numerous battles and disputes between Scots and English.
To enter the castle you need to pay a ticket worth £18, which gives you access to several rooms and buildings in the castle. If you go on a Scotland castle tour during the high season of summer, it is recommended to book tickets in advance. For those who prefer guided tours in Scotland, check out this option that includes skip-the-line tickets.
Even for those who are not interested in visiting the castle's premises, it is still worth going up. There is an area open to the public free of charge, from where you can see the castle up close. In addition, the view of the city from there is beautiful.
Do the Scotch Whiskey Experience in Edinburgh
That Scotland is the land of whiskey is no secret! Whiskey, in Gaelic, means "water of life". And whether you like the drink or not, it is practically impossible to leave the country without tasting at least a few whiskeys.
There's plenty to do in Edinburgh for those who are aficionados of whiskey. Our top recommendation is The Scotch Whiskey Experience, which is located on the Royal Mile, very close to Edinburgh Castle.
Part of the tour is done in a barrel-shaped cart that will take you through different explanations about the history and method of making whiskey. At the end, there is still a tasting of some labels. Also, you will visit the largest whiskey collection in the world. Amazingly, it was donated by a Brazilian – there are more than 3,000 bottles! You can book your Scotch Whiskey Experience in advance here!
There are also other alternative whiskey tours in Edinburgh, some even include a visit to a gin distillery and whiskey tasting at Holyrood Distillery.
Where to stay in Edinburgh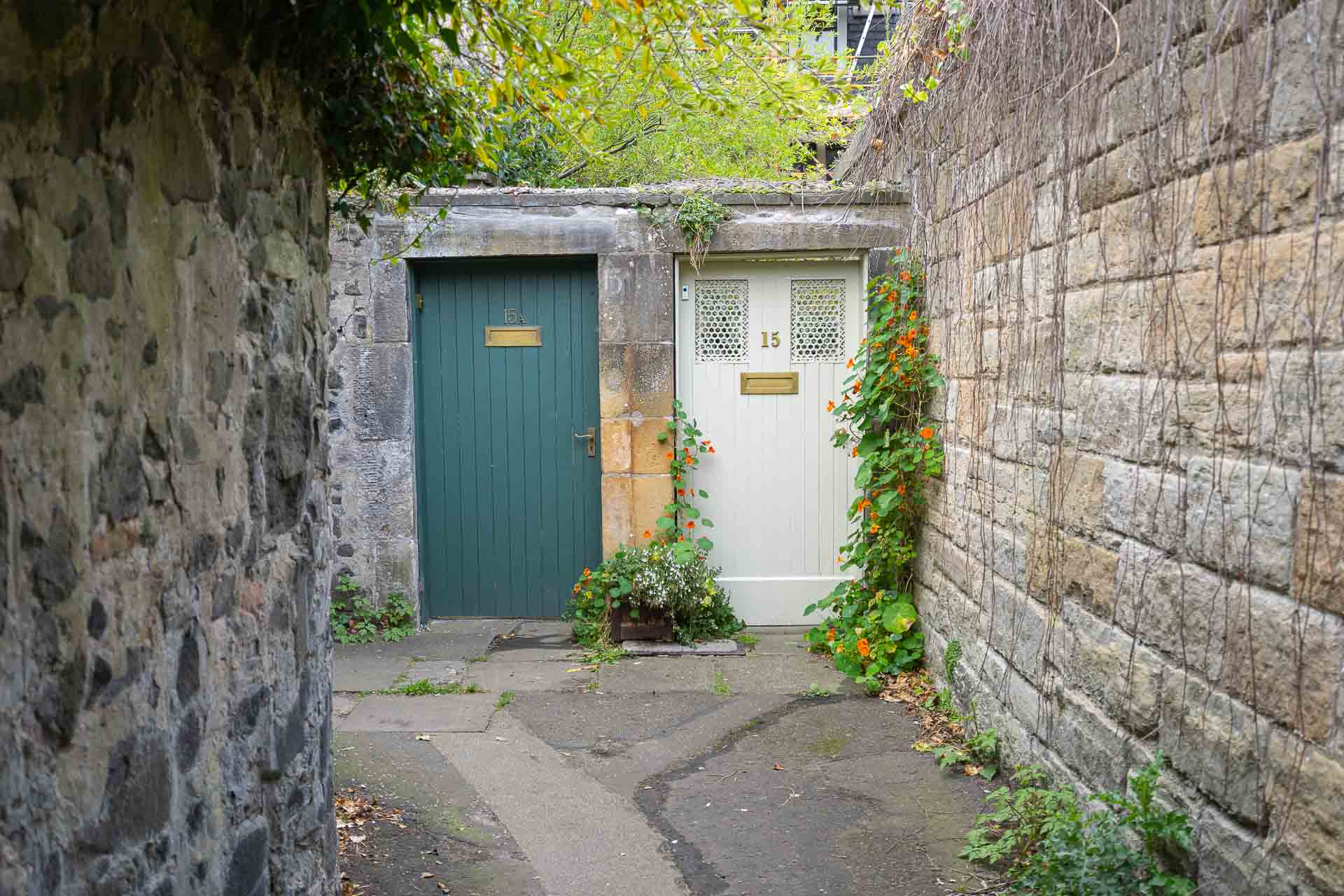 Despite being the capital of Scotland, Edinburgh is a relatively small city. And if you're staying close to the Old Town, you can easily walk to everything. That is a great way to save time and money!
There are different types of accommodation in Edinburgh. You find hostels for backpackers to 5-star hotels, like the Balmoral Hotel that start at around £620 a night. Well, if you are doing Edinburgh in 3 days, then why not?
Below, we recommend 3 hotels located in central Edinburgh for every budget and traveler:
$ Kick Ass Grassmarket Hostel; or The Code
$$ Ibis; or Stay Central Hotel
$$$ The Scotsman Hotel; or The Market Street Hotel
See other options for accommodation in Edinburgh here.
Scotland tours from Edinburgh
Scotland is one of the most beautiful countries we have ever visited. We say this even after having visited over 50 countries. Even though you might do Edinburgh in 3 days, it is worth considering extending your staying and going touring in Scotland.
Our last trip to Scotland, in addition to Edinburgh, also included a visit to the highlands and the amazing Isle of Skye. A road trip through the Scottish highlands is a very transformative and special experience.
For our road trip, we HOMEPAGE, sorryrented a car from Rental Cars for three days and drove around Loch Lomond, Fort William and the Isle of Skye. If you do not drive, it is possible to find guided tours for this same route.
For those who don't have time for a longer trip through the Scottish highlands, it is possible to take a day trip from Edinburgh. Check out these tours here that include a visit to Loch Ness or Loch Lomond.
How to get to Scotland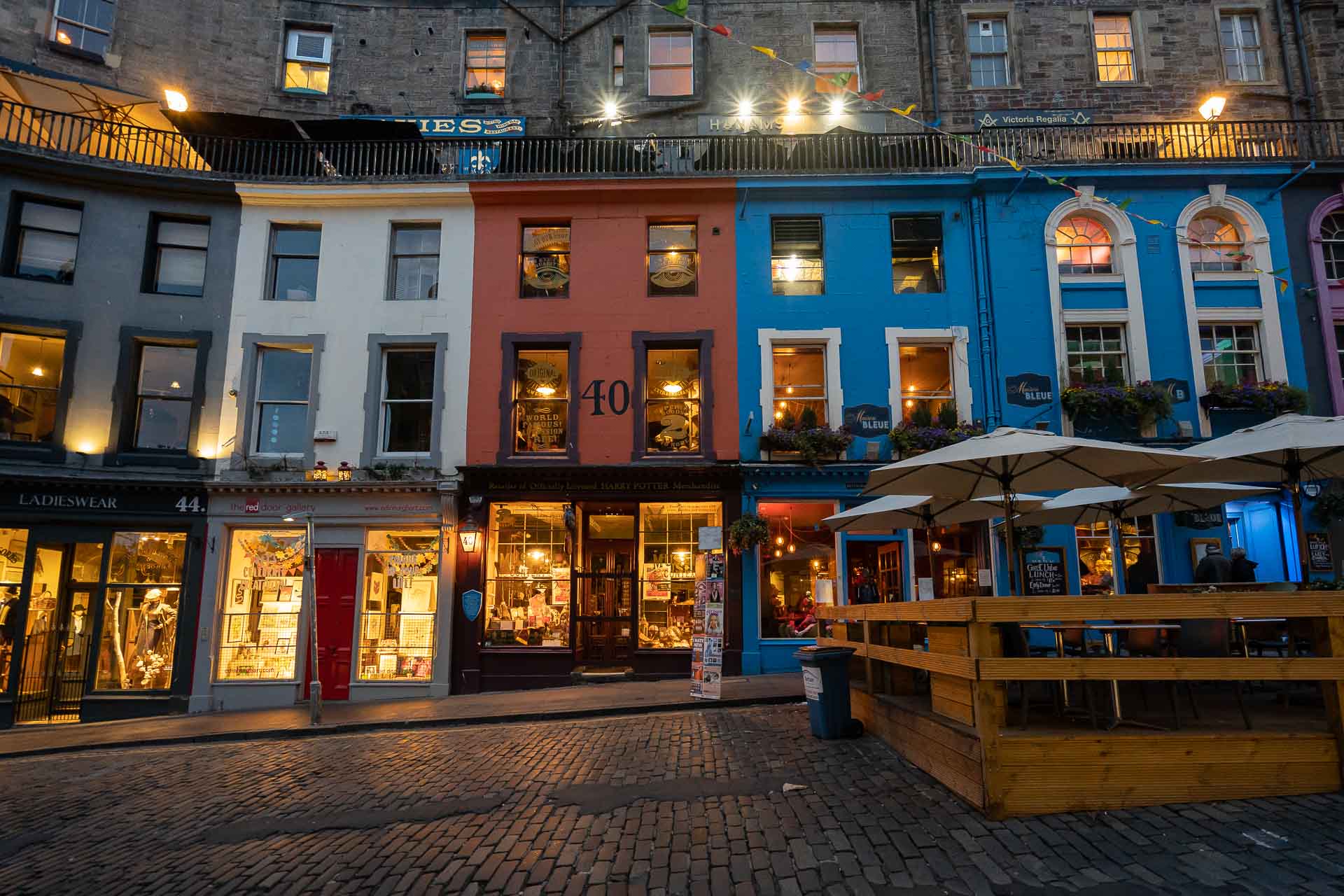 For those who have London as their starting point, it is possible to arrive in Edinburgh by plane, train or bus. For those coming from other locations, the ideal is to take a flight.
From London
Plane: tickets from £10 with Ryanair (be aware of requirements regarding luggage size and the location of the airport, which is usually further away). We always use Skyscanner to find cheap flights.
Train: The earlier you buy your train ticket to Edinburgh, the better. Tickets usually cost £70 (varies a lot) and the journey takes 6 hours. For tickets purchase, you can check the Train Line. Alternatively, there is a new train line called Lumo running the London <-> Edinburgh route that promises cheaper tickets.
Bus: Flixbus, Megabus and National Express run from London to Edinburgh or other cities. The ticket is very cheap. You can find it for £25, but the journey is long and tiring – it takes 10 hours. Have to see if it's worth it.
Travel tips for a perfect itinerary in Edinburgh in 3 days
*There is no immigration to enter Scotland if you are coming from anywhere in the UK. However, if you are coming from other European countries you will need to go through immigration.
*For those who have only a few hours in the city, there is a luggage room at the bus station. You can store your luggage for 12 hours (£8), so you can wander around Edinburgh.
*It is not worth renting a car to travel only through Edinburgh. The city is small and it is possible to do everything on foot.
*Scotland is beautiful, but the weather can be pretty awful, with rain and cold often. Give preference to your tourist trip to Edinburgh between the summer months, when sunny days are more guaranteed. That doesn't mean that a trip to Edinburgh in winter can't be well spent. After all, nothing suits a medieval city better than a very rainy and cloudy day.