This post is also available in:

Português
In this article about Kyrgyzstan tourist attractions, you will find all the details to organise your trip to Kyrgyzstan, including the main tourist attractions, the best time to visit, curiosities as well as necessary information about the country.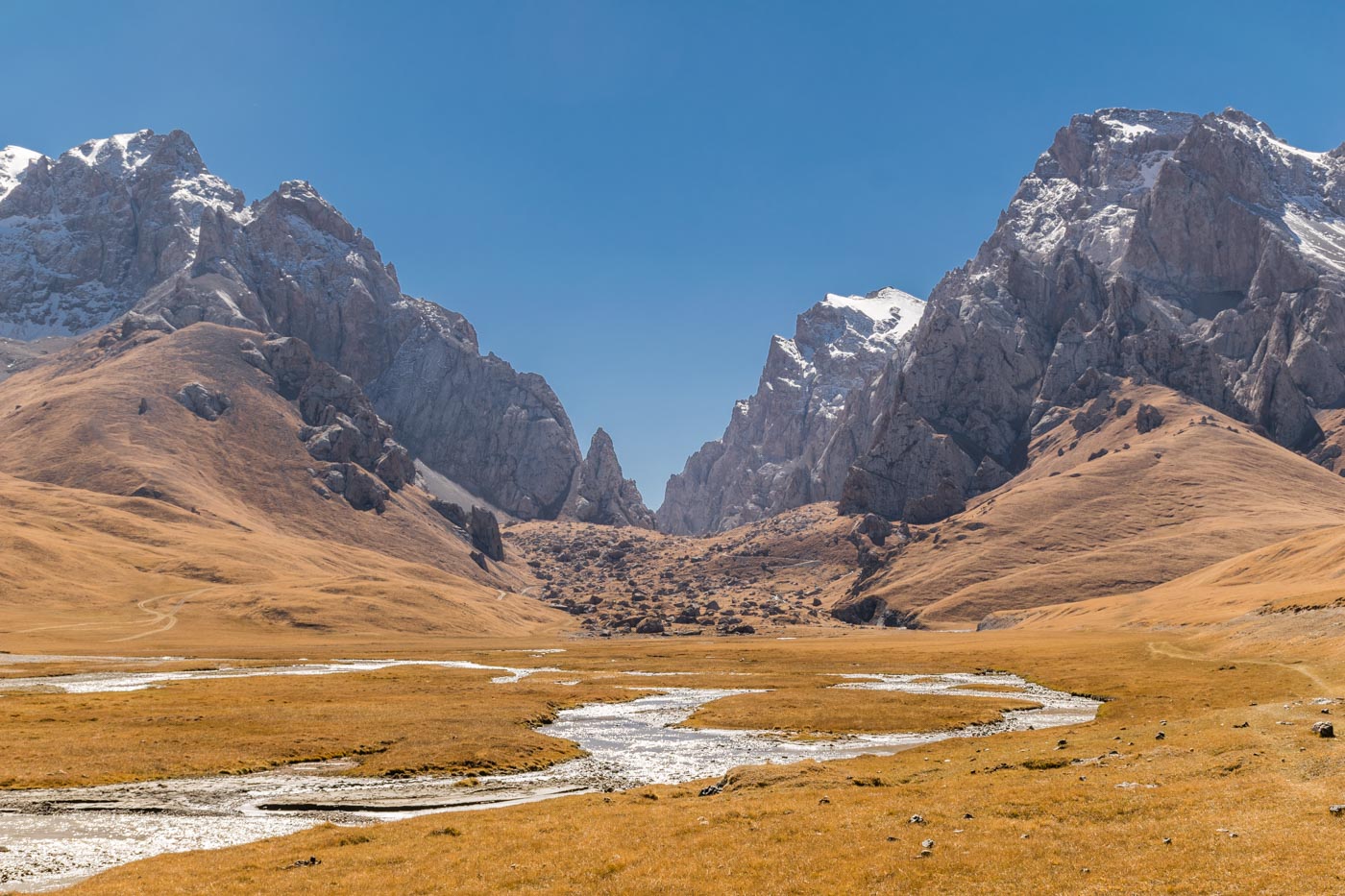 Visit Kyrgyzstan
Whenever we say to people we have been in Kyrgyzstan, the most common reaction was: "Kyrgy what?" But, if you are reading this post now, chances are that you are part of the exception and, not just know where this remote country is located at, but are probably looking to travel to Kyrgyzstan. If that's the case, then, let us say something pre-handed to you: You will fall in love with all of these Kyrgyzstan tourist attractions!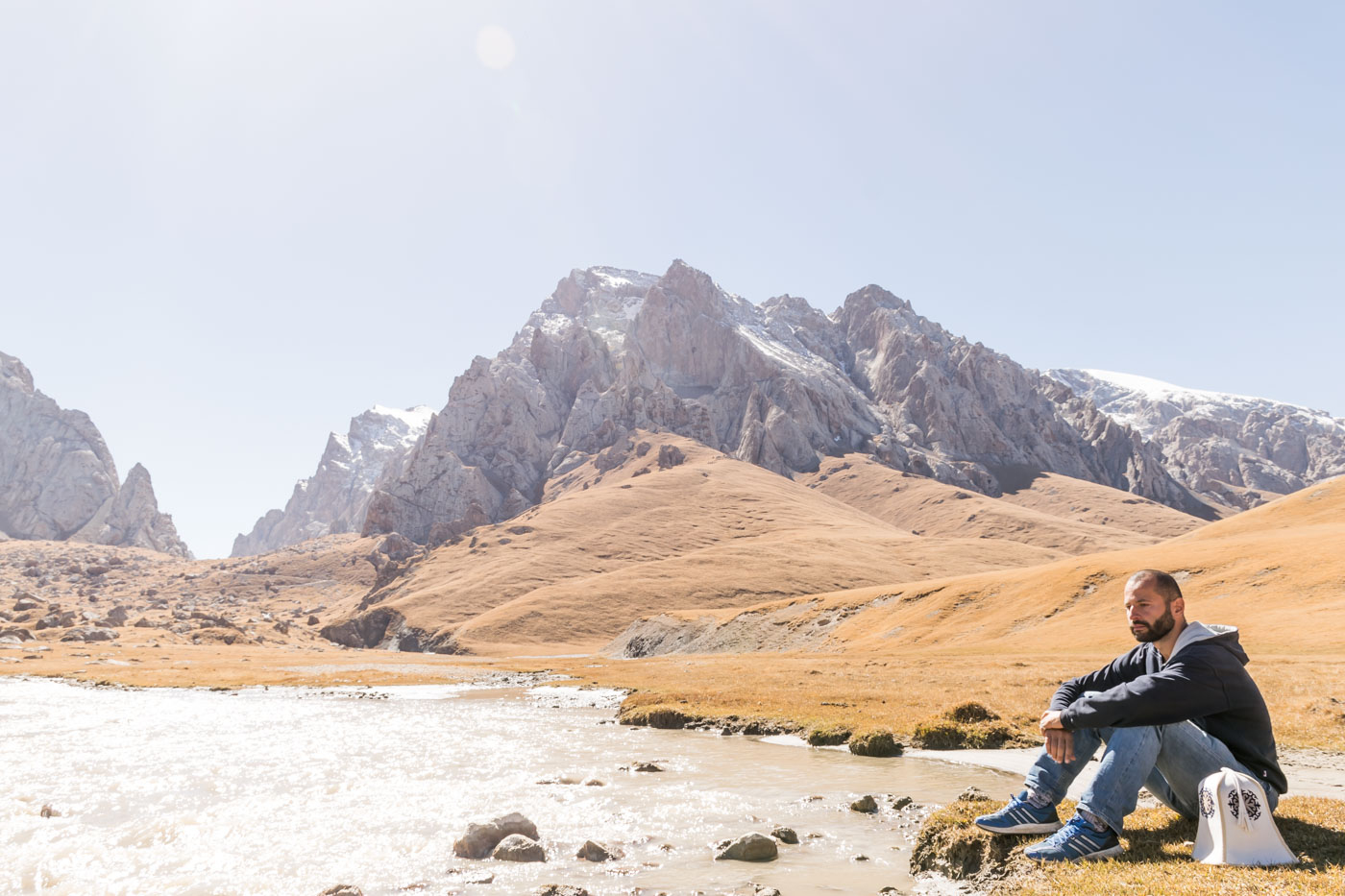 Kyrgyzstan is surprisingly astonishing, with a culture extremely hospitable and holders of the one of the most strong nomadic traditions yet existent. We were over there during the World Nomad Games, a thrilling Olympic Game that happens every other year and gathers nomads from every corner of the world to compete in the most exotic sports. We go more in depth about the World Nomad Games in this other article, but for a taste of it, watch the video below about a match of Kok Boru, the national sport of Kyrgyzstan.
What we liked the most in Kyrgyzstan
What impressed us the most in Kyrgyzstan was the landscape. 95% of the country is above 1000 meters sea level and, having that many mountains, you can picture how beautiful it is. The mountains themselves are a tourist attraction in Kyrgyzstan.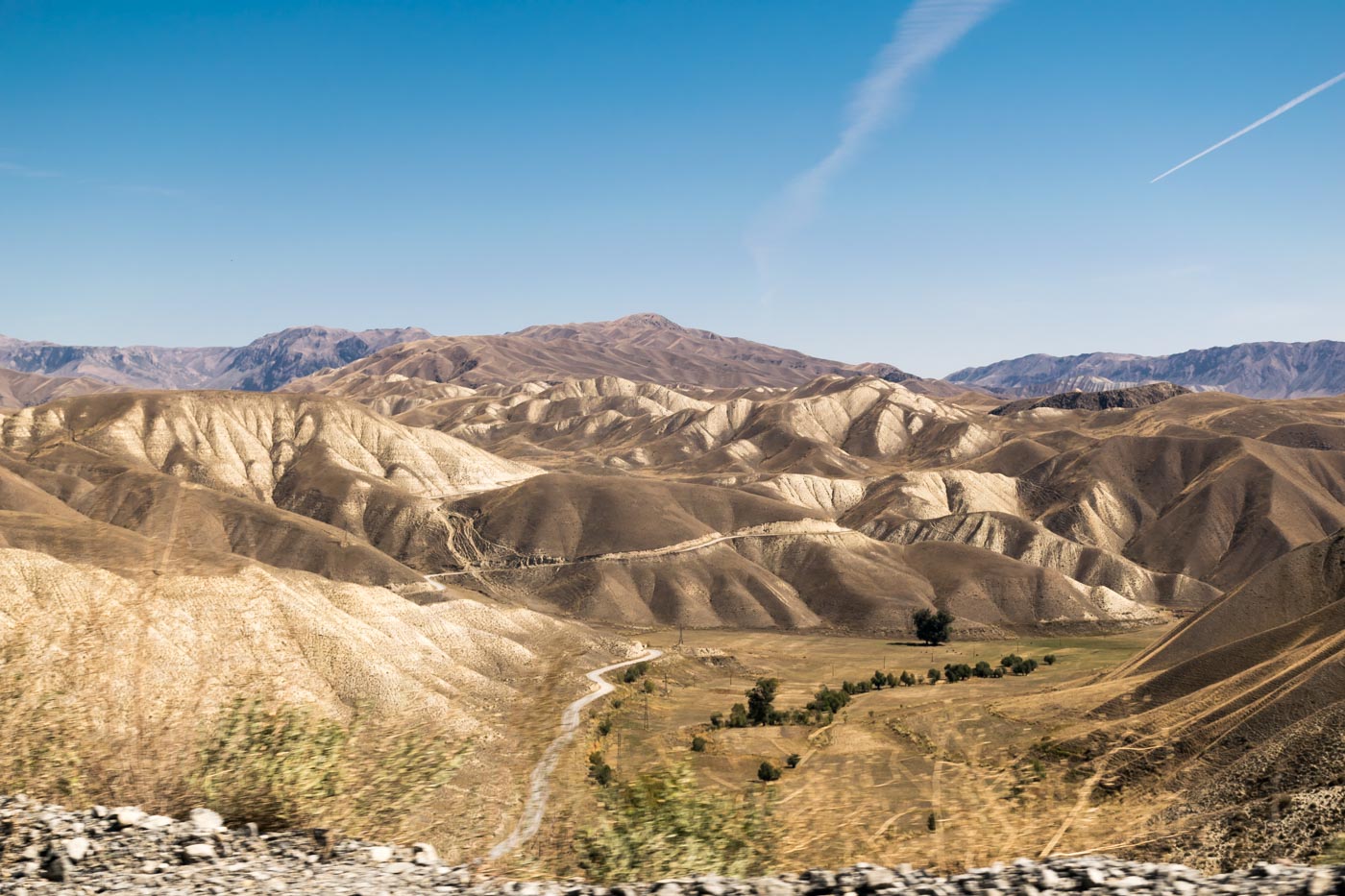 Another tourist attraction that really caught our attention was the nomadic culture, still very lively and intact in comparison to other countries of the region. Currently, most of the people of Kyrgyzstan are what they call semi-nomads, which means that during the colder season of the year they live in the cities and villages and only during the warmer season they move to the higher parts of the country, searching for mild temperatures for their animals.
It was exactly at this time of year, this migration over summer, that whole families migrate to the mountains, set up tents – or yurts, as it is properly referred to – and and spend the whole warmer seasons reconnecting to their truly essence, the nomadic one. This "summer holidays" or "generalised migration" has even a name, jailoo.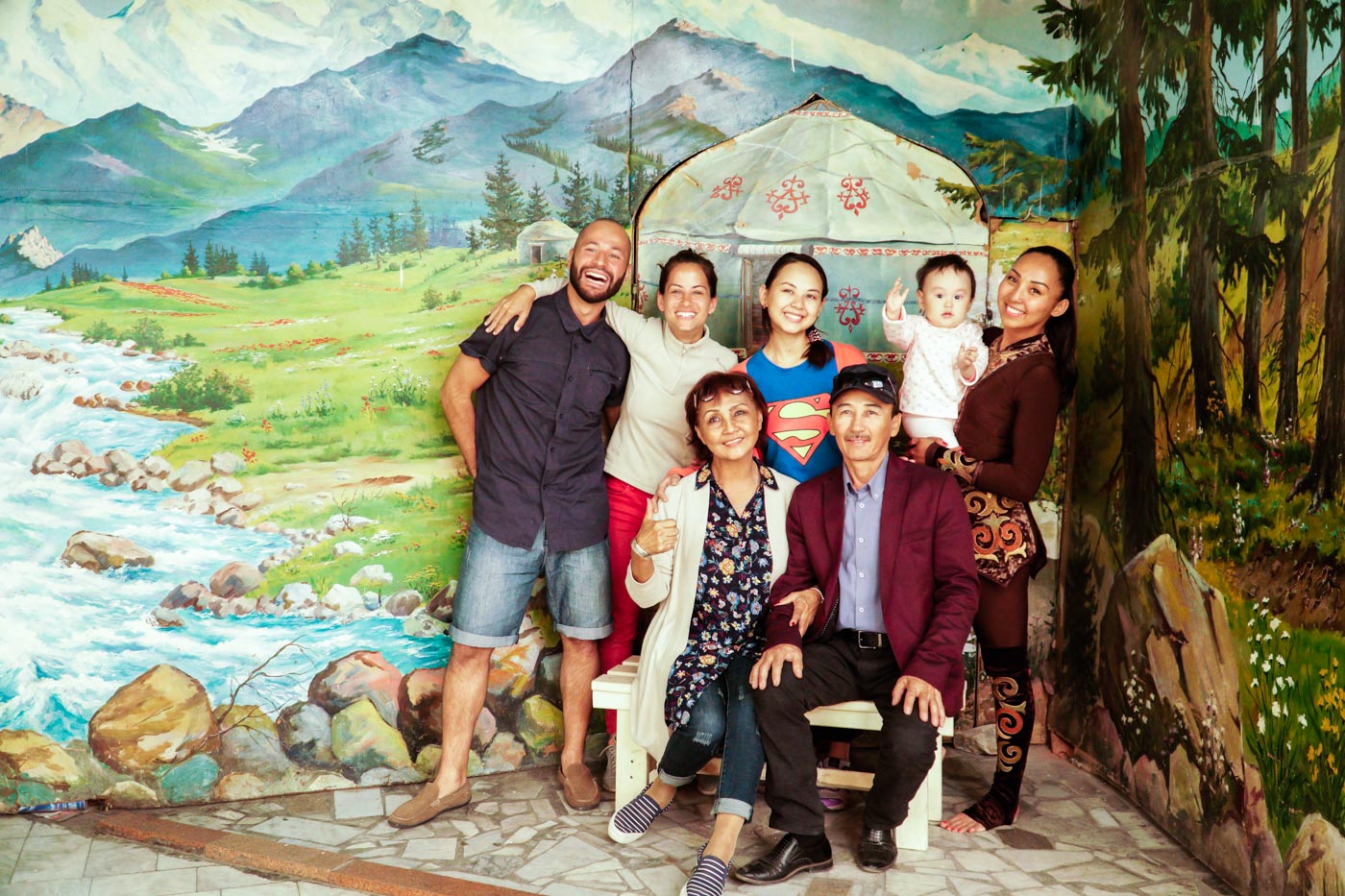 But where is Kyrgyzstan on the map, exactly?
Kyrgyzstan is a very mountainous country, bordering Kazakhstan, Uzbekistan, Tajikistan and China. The largest city – as well as the capital of Kyrgyzstan – is Bishkek. The country has always been under different domination. It has attained its sovereignty after the breakup of the Soviet Union.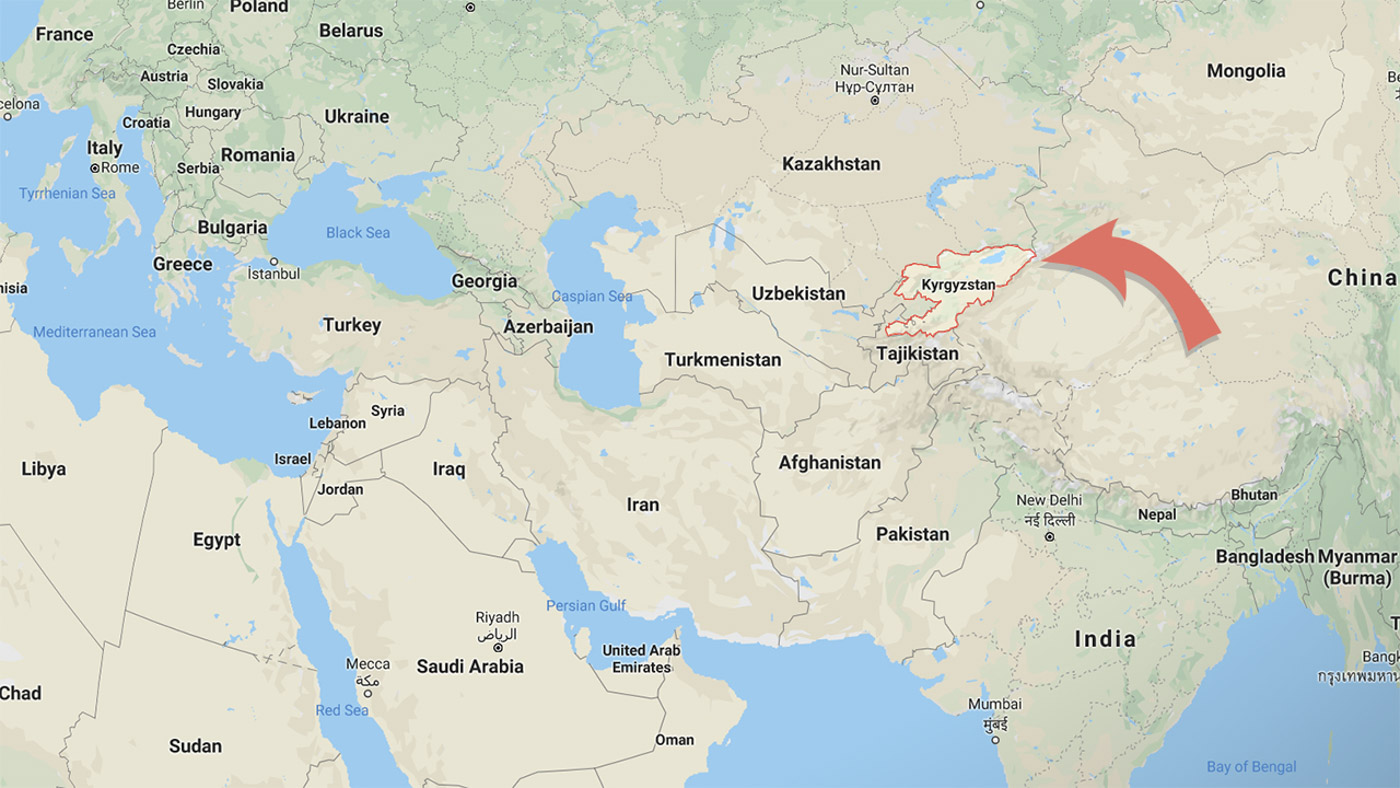 How to travel in Kyrgyzstan
Car
This is how we travelled around over there. We partnered up with a travel agency from Bishkek, the capital of Kyrgyzstan, named Travel Land Kyrgyzstan and drove a Toyota Sequoia 4×4.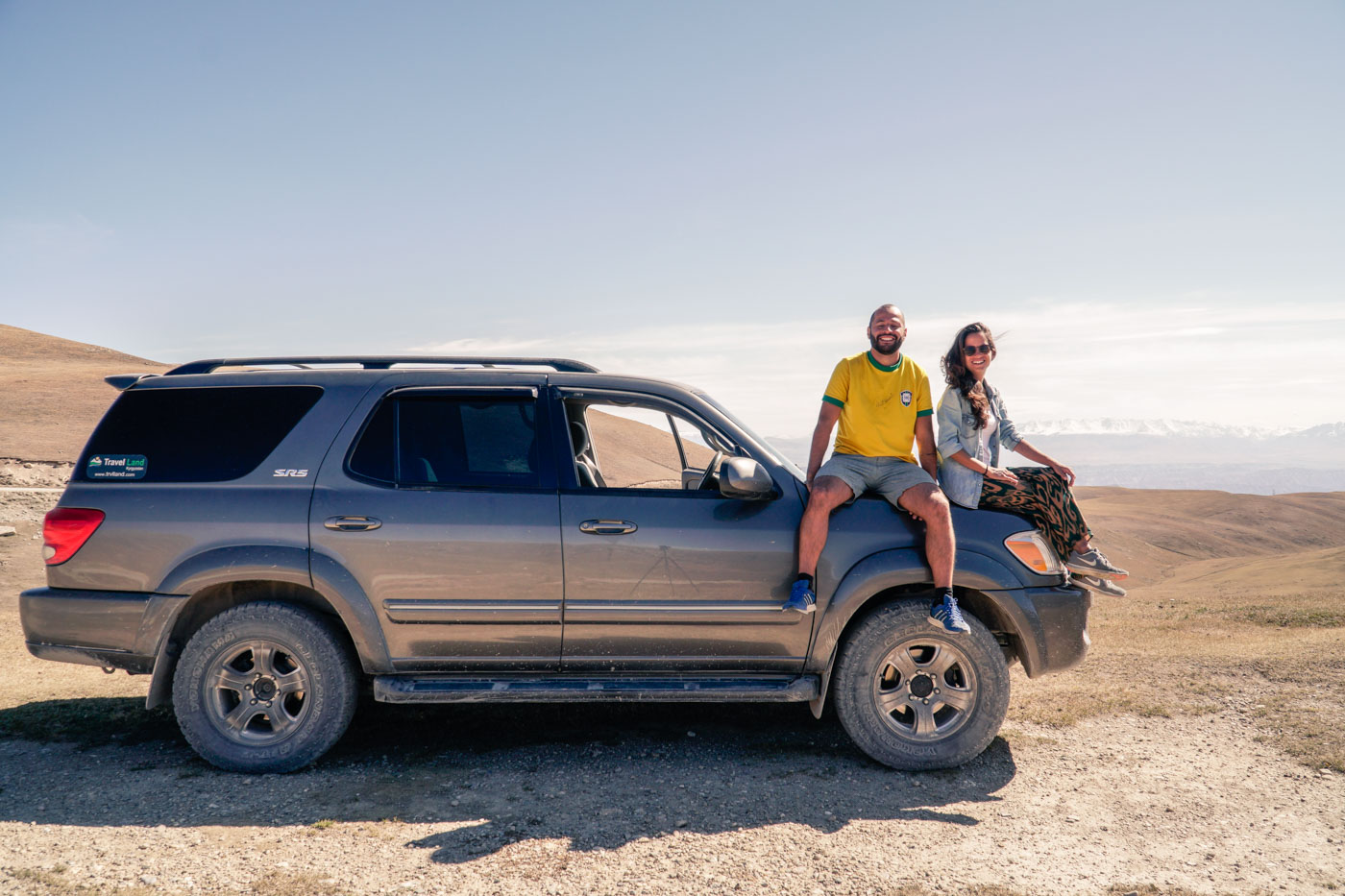 If that's the way you are leaning towards moving around over there too, we recommend you to have a look at this article about driving in Kyrgyzstan, where we explain more about the Kyrgyz roads, traffic rules, warns and difficulties.
For those who don't feel entirely safe about driving in Kyrgyzstan, but still wish to travel by car, you can always choose the driver/guide service that companies such as Travel Land offer.
ESSENTIAL TIP: Don't give up on 4x4s as the roads in Kyrgyzstan are rather rough. HOMEPAGE, sorryCheck it here how to rent your car with Rentalcars.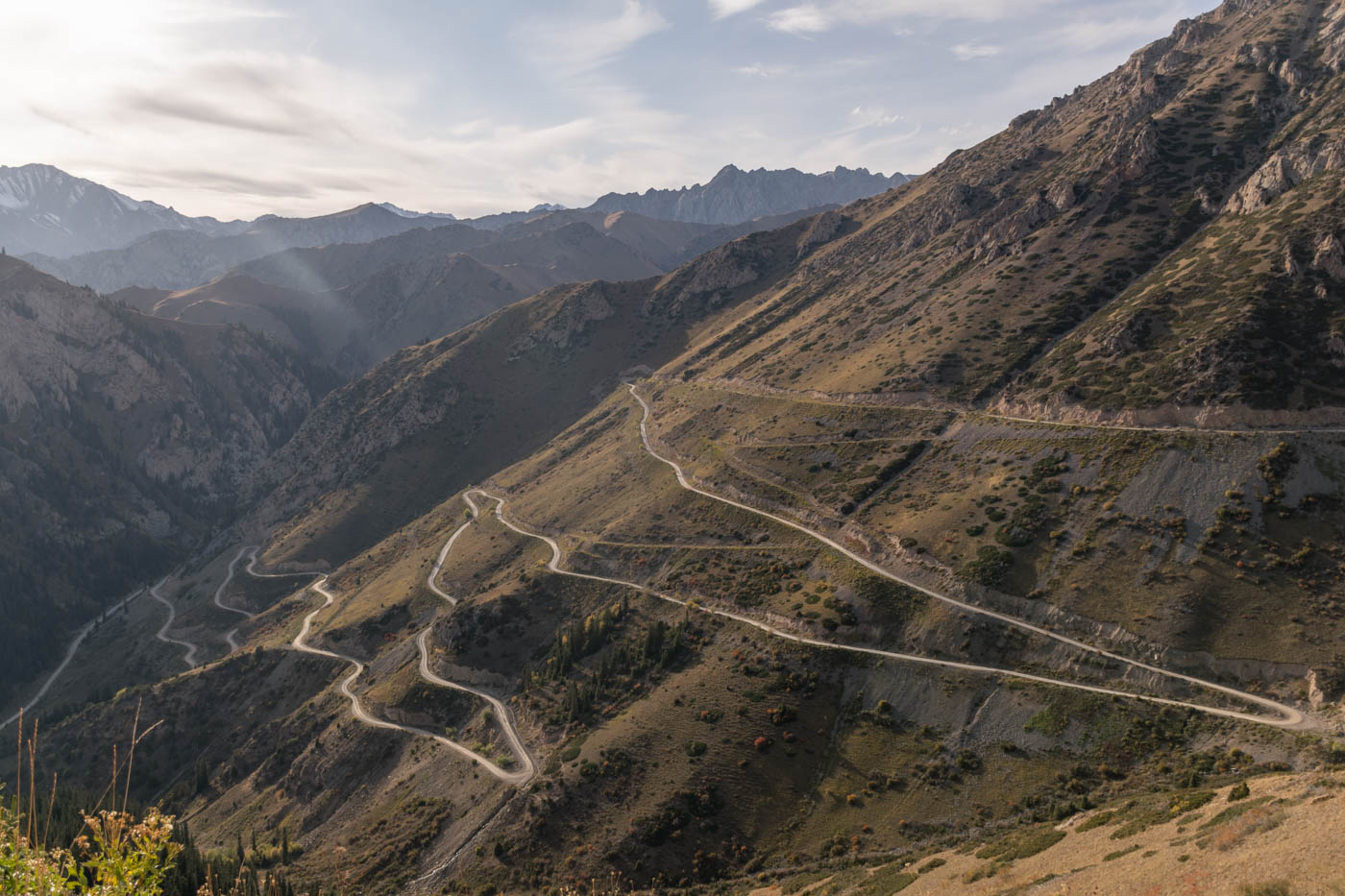 Bicycle
To our surprise, we found many cyclists travelling through Central Asia. If you are an old reader of Monday Feelings, you remember that we have also done some bike trips through Europe and absolutely loved the experience. In fact, that has turned into two webseries in our YouTube Channel.
But anyway, if you also like tourism by bike, this can be a good option, just go and bike through Kyrgyzstan. Just keep in mind that the country has endless mountains and you will need quite decent bikes for that, let alone a good physical health.
Public Transport
To move between the main cities in Kyrgyzstan, you won't find any problems. You can find buses, flights and even trains to take you. However, it won't be easy to access the remote parts of the country. In this case, you will depend on the marshrutkas – something like a minivan – or shared taxis to go to some Kyrgyzstan cities.
Hitchhike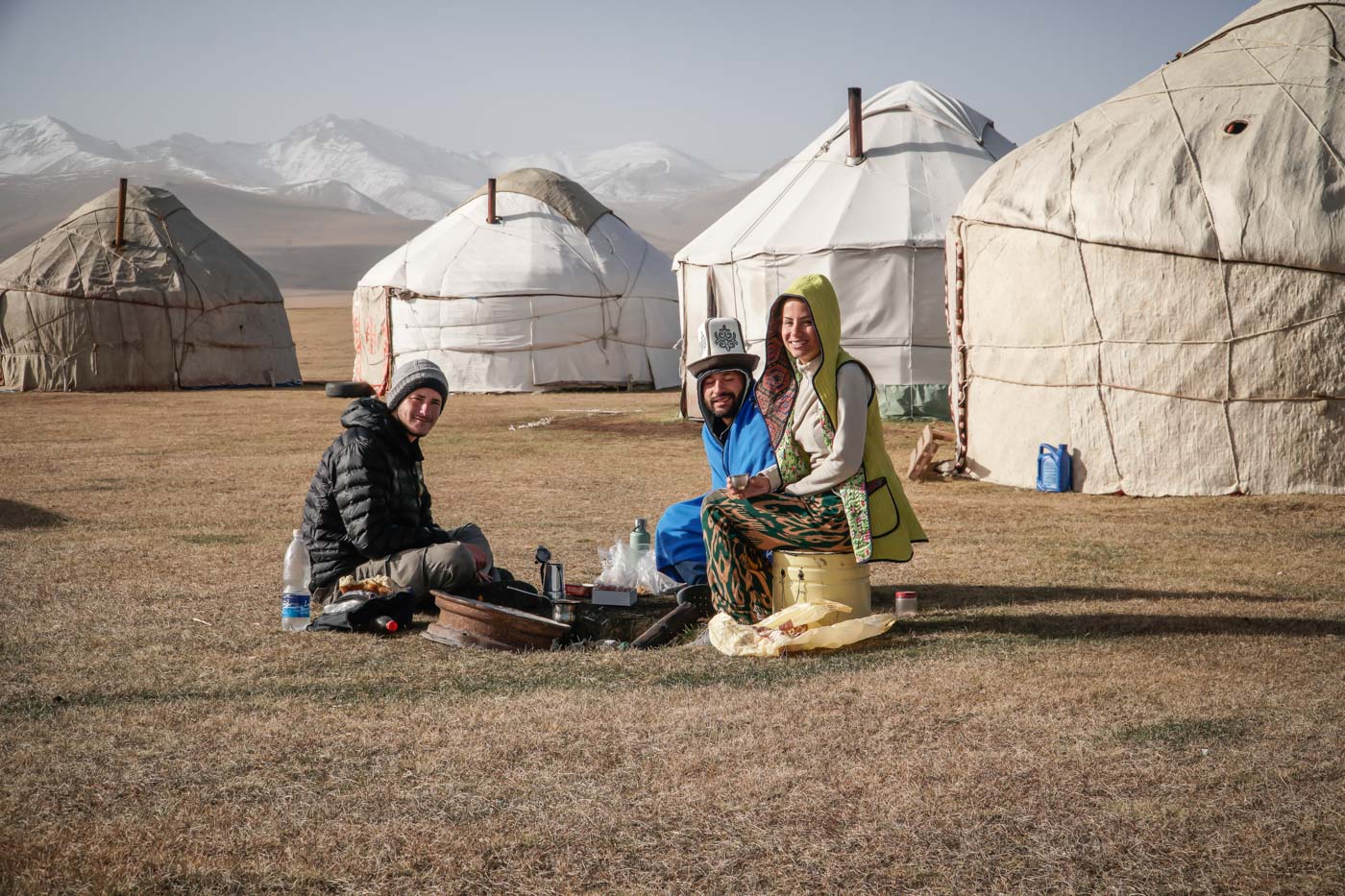 The Kyrgyz People themselves travel hitchhiking too. It was normal to see women, men, children putting their thumbs up by the road. However, it is expected to contribute with some money to pay for the ride, apparently.
We say that because, as we were finaly motorised with our 4×4 from Travel Land, we took the chance to pay back the countless hitchhikes we have taken. Of course, we always refused to accept money when they tried to pay us. So, you had better ask first and come to a common agreement beforehand.
Is tourism in Kyrgyzstan for everybody?
We have heard this question many times and the truth is not. Kyrgyzstan is a wonderful country, yet rather wild. If your tourist attractions include only the main cities of Kyrgyzstan, so you will not find any massive challenge. But the main – and most beautiful – tourist sights of Kyrgyzstan are isolated somewhere near a massive lake or mountain around the country.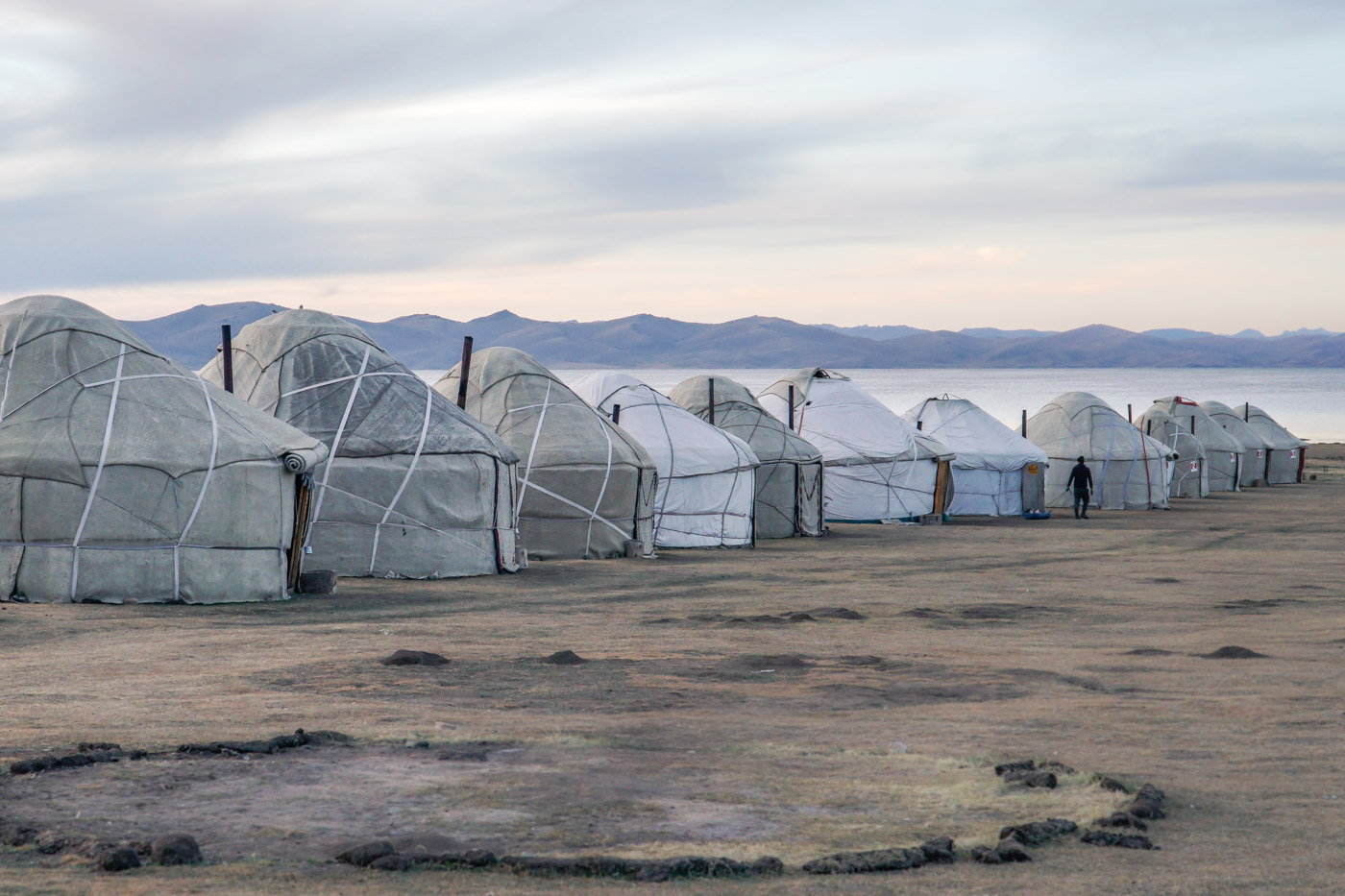 In theses places, the only accommodation you will find are probably yurts – which are those nomadic tents from Central Asia, which families set up during the jailoo mentioned above – with no access to running or hot water, let alone a toilet sit.
If you, just like us, are completely willing to give up some of those comfortable perks to make it up in personal experiences, then go on. You will love visit Kyrgyzstan!
What are the best Kyrgyzstan tourist attractions
So let's talk business now, what to do in Kyrgyzstan! Here, we will layout to you the best places to visit in Kyrgyzstan plus a list of authentic experiences you cannot miss during your visit in the country and all the things to do in Kyrgyzstan as well.
Visit Bishkek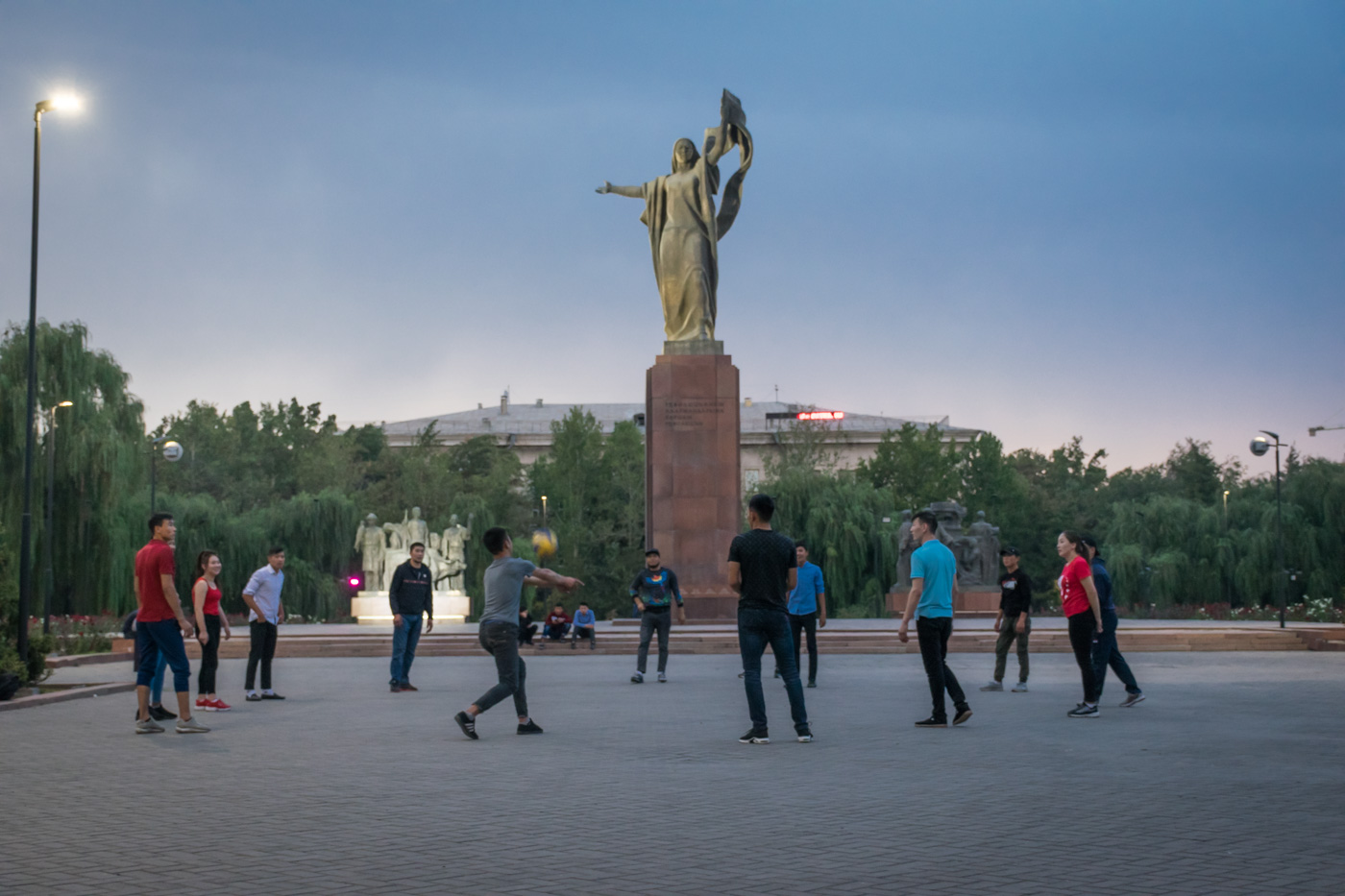 Bishek is the capital of Kyrgyzstan. The city is normally the starting point of most travellers and has some interesting places to see and to explore in one or two days.
What to do in Bishkek, Kyrgyzstan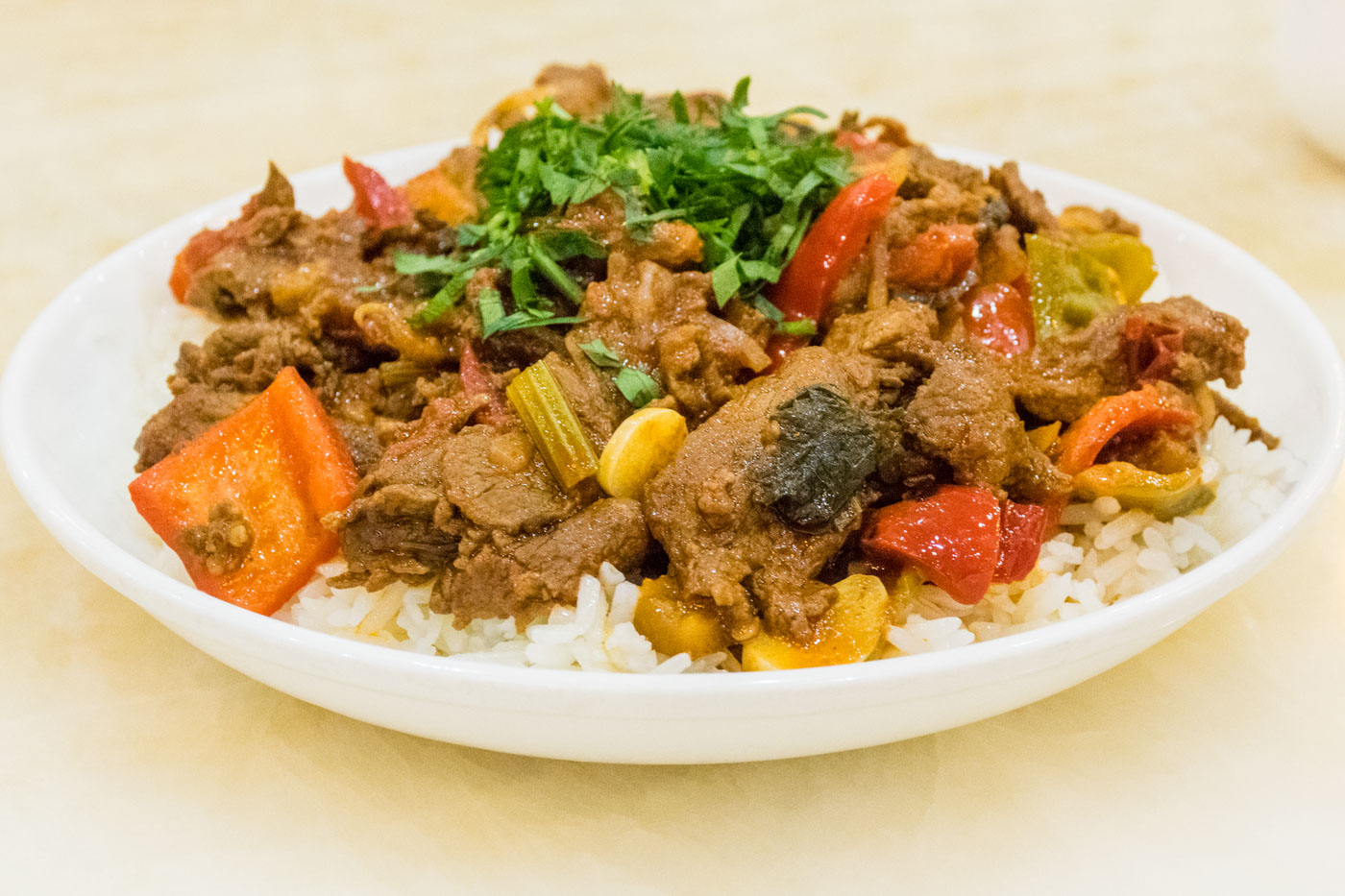 ACCOMMODATION IN BISHKEK
: We stayed at the
Friends Guest House & Hostel
and really recommend it. The place has private rooms from 15 USD and dorms for 4.5 USD. Also, they have an outdoor area where people normally put their tents up for a cheaper price.
But you can also see other options of camping here:
Visit Burana Tower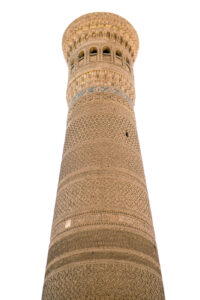 This is one of the greatest historic Kyrgyzstan tourist attractions, located 70km away from Bishkek and 12km from Tokmok city, this is a good option for a day trip from the capital of Kyrgyzstan. The Burana Tower is an old minaret of 25m tall, though it was originally 44m, that stands strongly still since the days of the silk route. You can even go to the top of it at an entrance fee of 2USD.
Around the tower, scattered on the floor, you can find an enormous collection of ancient Balbals, which is a sort of gravestone, made by Turkish tribes who inhabited the region during the VI century.
Visit the city of Osh
Osh is the second largest town, one of the major cities of Kyrgyzstan and an important point of passage for travellers of Central Asia since the Silk Route days. This confluence of people from a variety of birth places resulted in a extremely diverse and multi-ethnic city. Currently, Osh is considered the cultural capital of Kyrgyzstan.
The city also hosted many bloody ethnic fights in 2010, but the situation is, thankfully, under control.
What to do in Osh and surroundings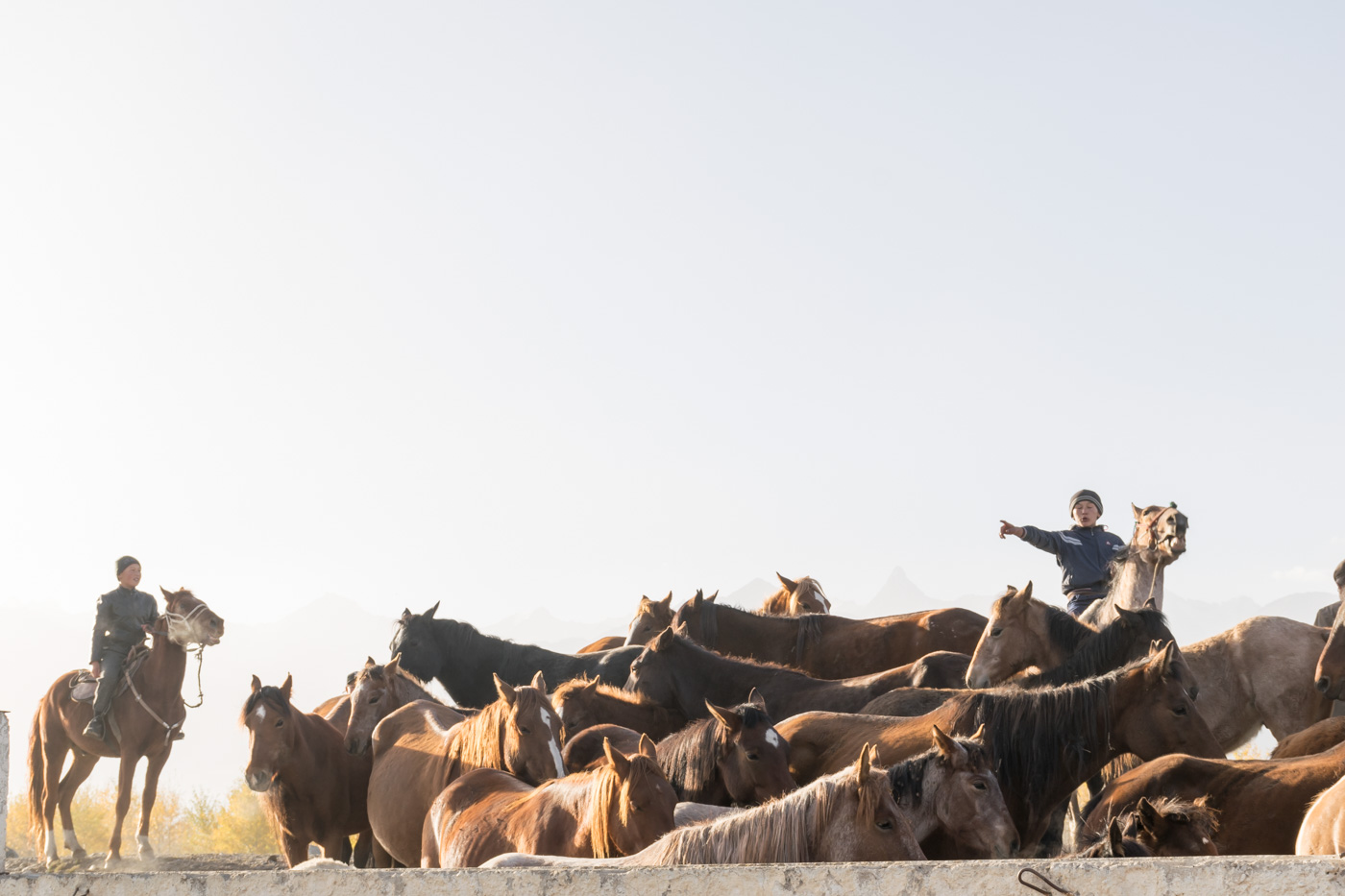 See the best deals on accommodation in Osh here
Explore Karakol and its surroundings
Karakol is the main city of the Issyl-Kul Province with a few important Kyrgyzstan tourist attractions to visit. It is south of the lake Issyl-Kul, the largest lake in Kyrgyzstan, and there are many activities available to do over there. Karakol was founded by Russian Czares and it still has a strong russian tradition present in their culture, particularly seen on the architecture and habits of the people.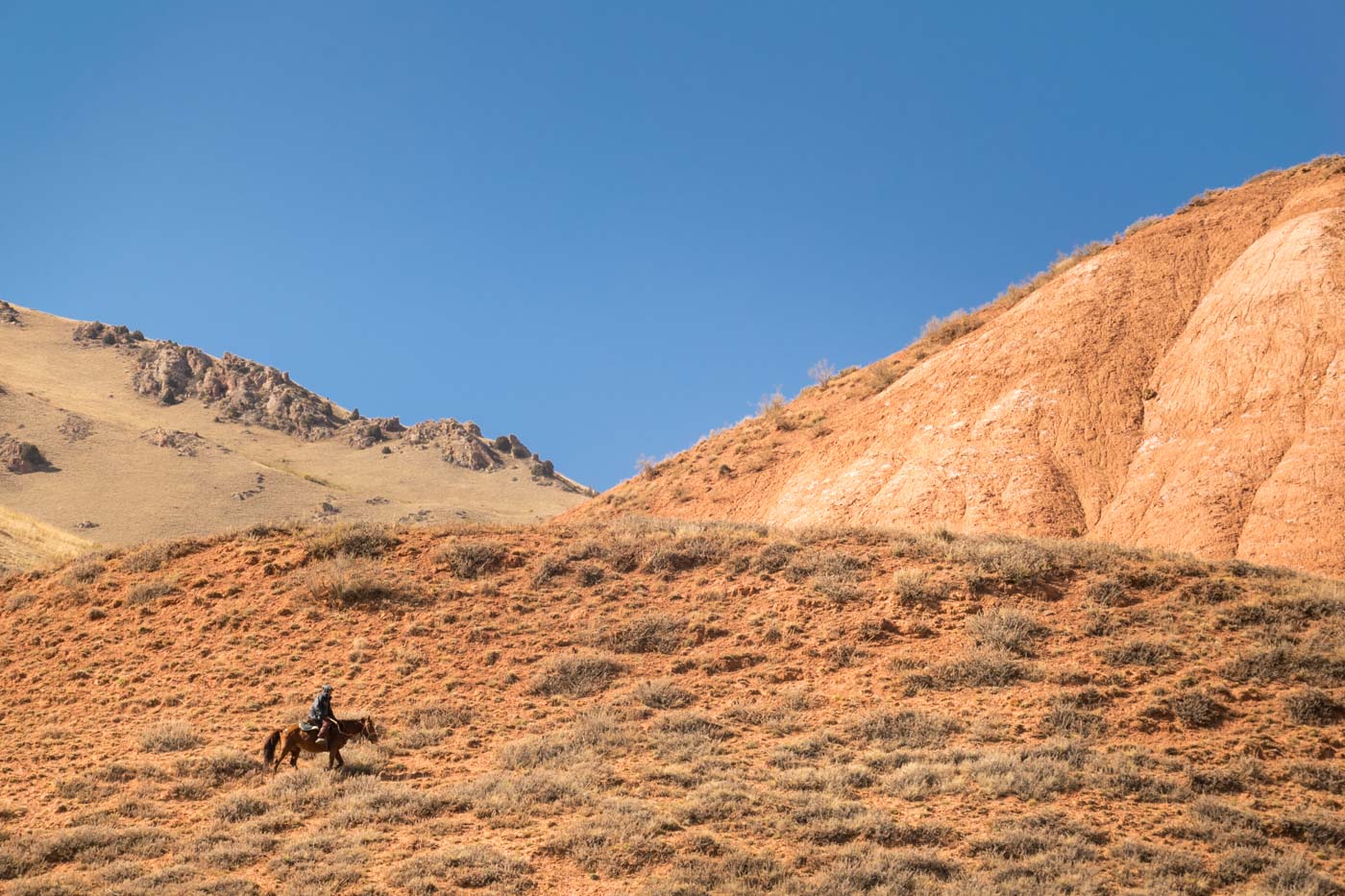 What to do in Karakol and surroundings
You can see places to stay in Karakol in here.
Visit the fascinating Fairy Tale Canyon
The Skazka Canyon, also known as the Fairy Tale Canyon – Skazka actually means fairy tale in Russian – is also south of Issyl-Kul Lake, about 100km from Karakol. This astonishing reddish canyon is full of surprises, gorges and peaks that can be explored in a few hours.
As we have said in previous posts, we really recommend using the app
maps.me
. It has great functionalities and works brilliantly in almost every country. The Maps.me has helped us a lot for years now in all our routes, either by car, bike or even walk.
Explore the province of Naryn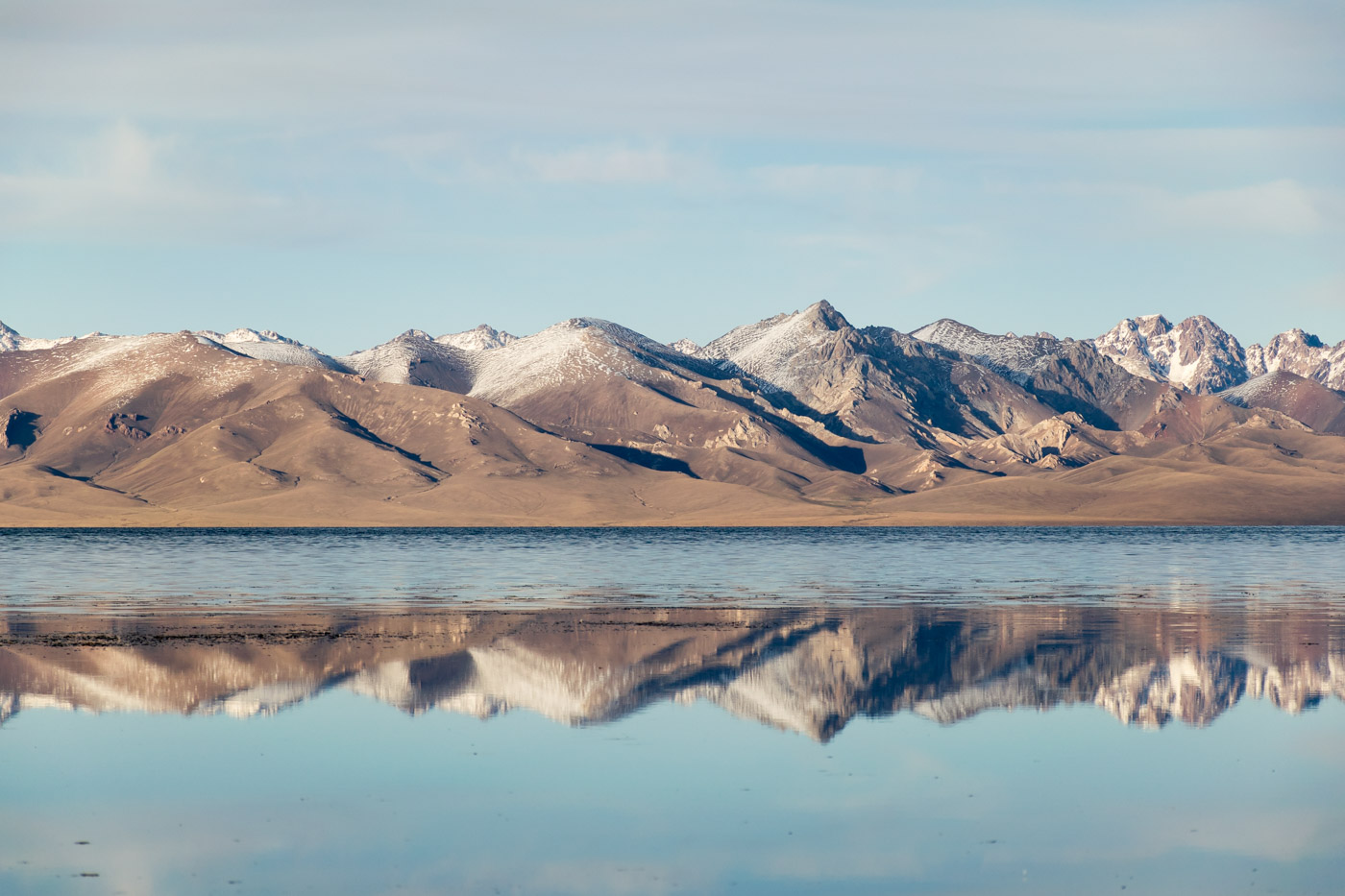 The province of Naryn was the region we liked the most in Kyrgyzstan. Besides the landscape of incomparable beauty, it's in the area where you find the most authentic nomadic culture. Naryn is one of the most underdeveloped region in Kyrgyzstan and most of its roads are basically, well, non-existent. So, spare a few extra days if you are visiting here as a 50km distance might take a good 5 hours drive.
What you cannot miss in the Naryn Province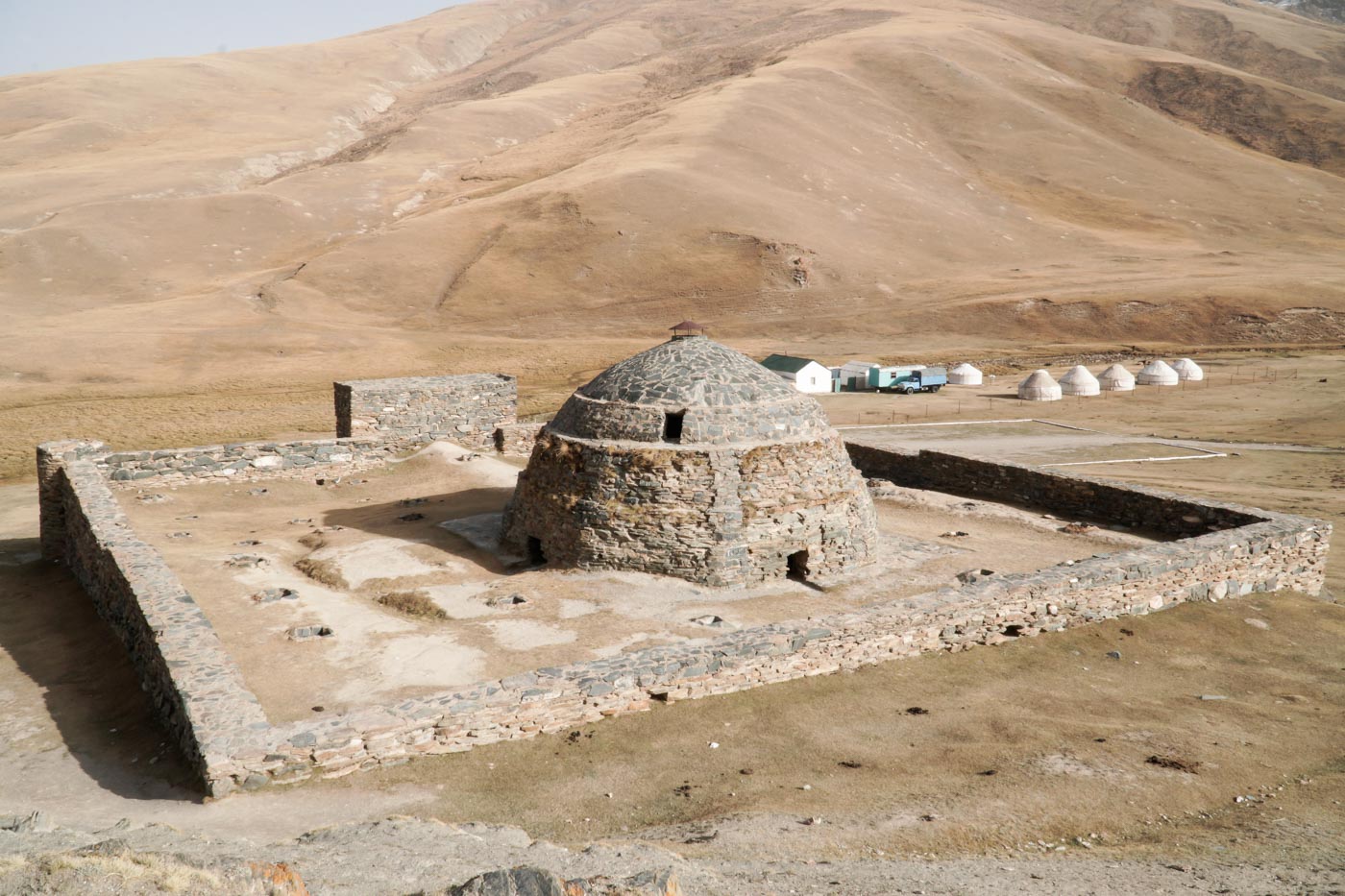 TIP: If you are in downtown Naryn, have a meal at the Nomad Coffee Restaurant. They have great dishes at a good price too.
See options of accommodation in Naryn
Kel Suu Lake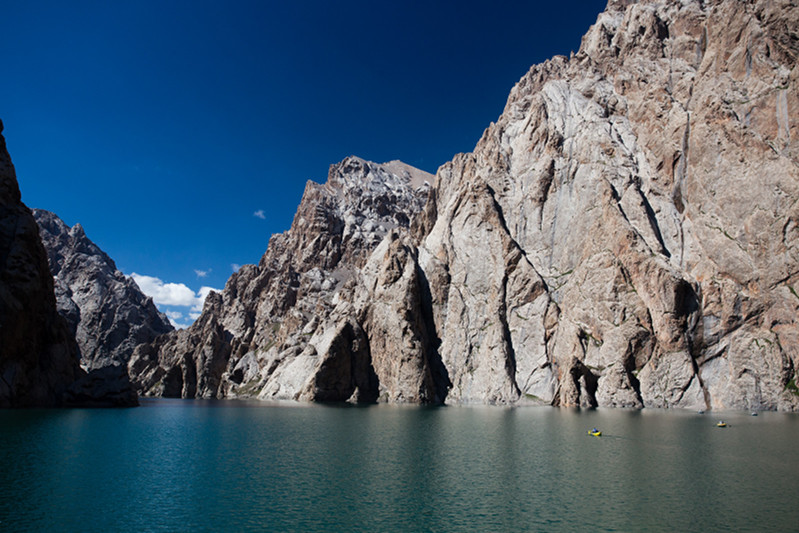 The Kel-Suu Lake is just at the border with China. You will need a special permit to visit it and it can be obtained at the CBT of Naryn on the same day. All this effort is surely paid-off later, as this is one of the most beautiful regions of the whole Kyrgyzstan.
It's worth mentioning, though, that the roads are really tough and only 4×4 will do it. After reaching the yurt camps, you also have to do, by foot, another couple of hours to reach the lake Kel Suu. You can hire a company to take you there, if you want. There is even a horse tour to take you there. Right there at the CBT of Naryn, they can give you more information about the tours.
An interesting fact about this lake is that it cleans itself. Every period of time – sometimes 7 years apart, sometimes 21 – the lake completely dries itself off for the whole season. This procedure gets all the dirty, such as broken woods, tree leaves, sludge and so on, to go with the water. The lake bed becomes clean and, when the next season of water from the defrost of the mountains comes, the lake comes back alive completely transparent and splendid.
It does look like a tale, but look what happened exactly when we were there: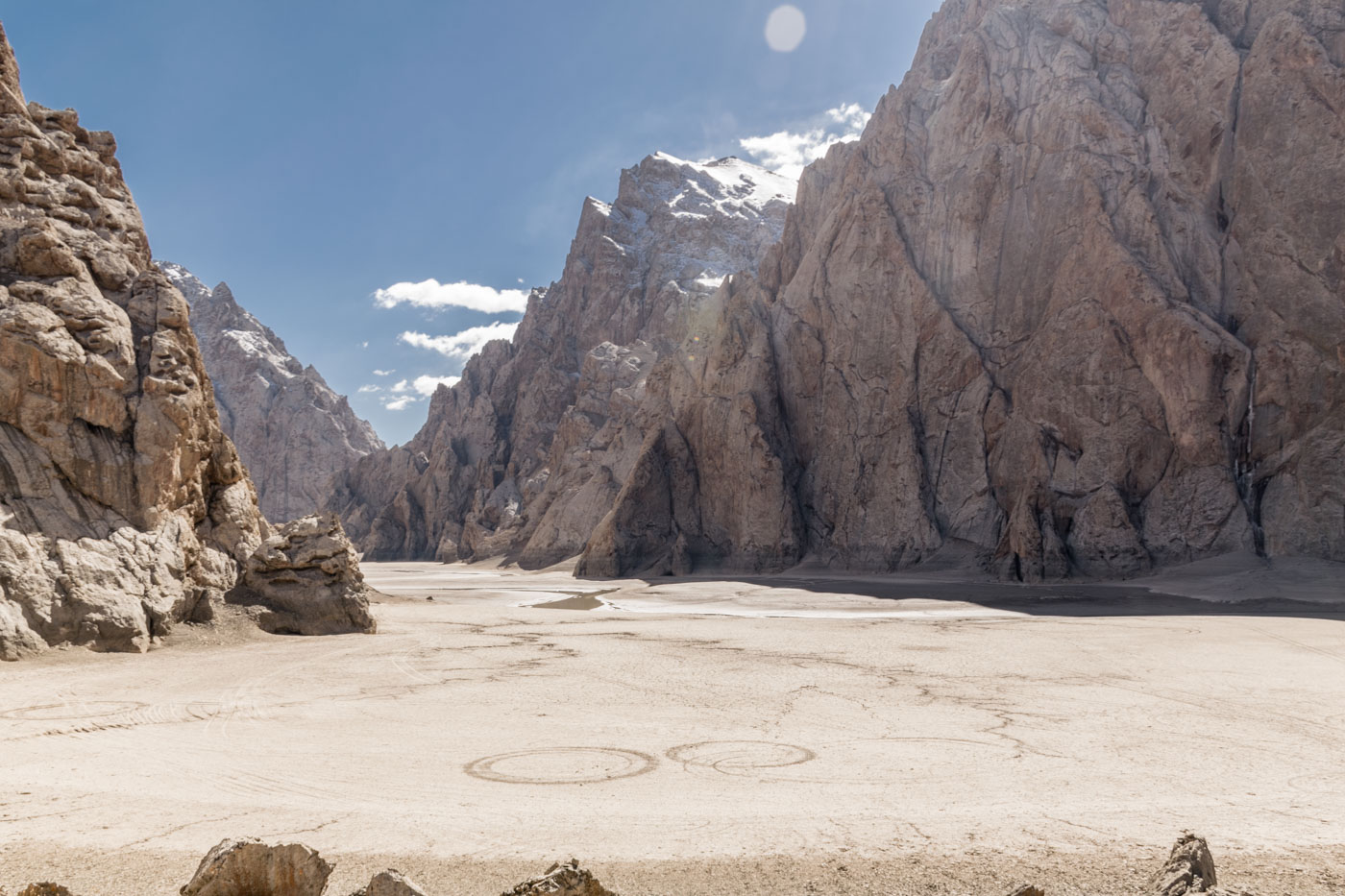 Visit the largest forest of Kyrgyzstan
Arslanbob is a nut forest as well as the largest in the country, one of the Kyrgyzstan tourist attractions. Although it is worth visiting it at any time of the year, it is mostly recommended to visit the forest around Autumn, between September and October, when is nut harvesting time. In this period, practically every inhabitant of the nearby villages go working on the forest and the villages became almost abandoned.
Watch an eagle hunting demonstration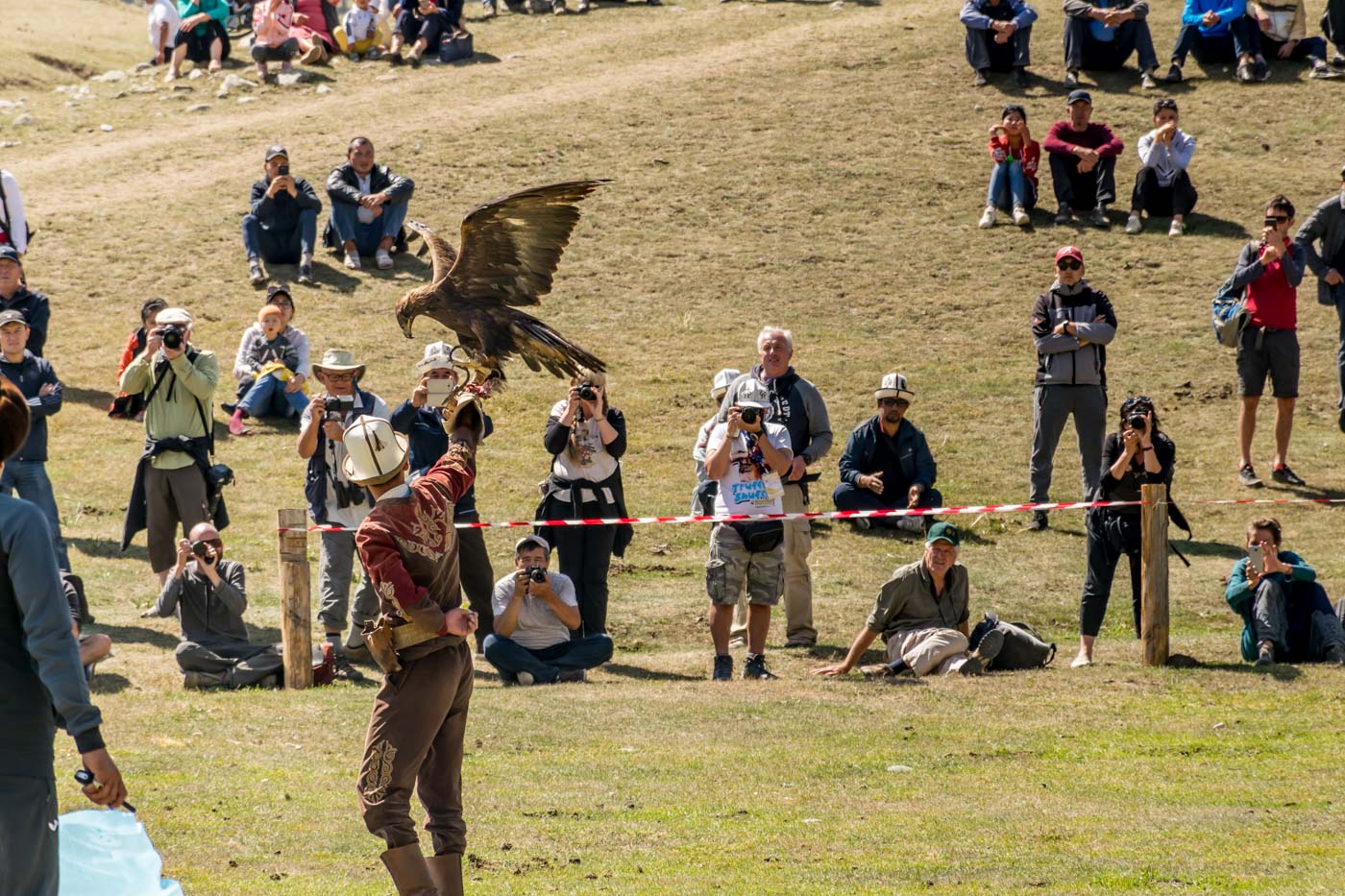 Eagle hunting is an ancient practice very common used in Central Asia. The best place to watch a demonstration is around the south of Issyl-Kul Lake, where this tradition is still strong.
Watch a Kok Boru match and other nomadic sports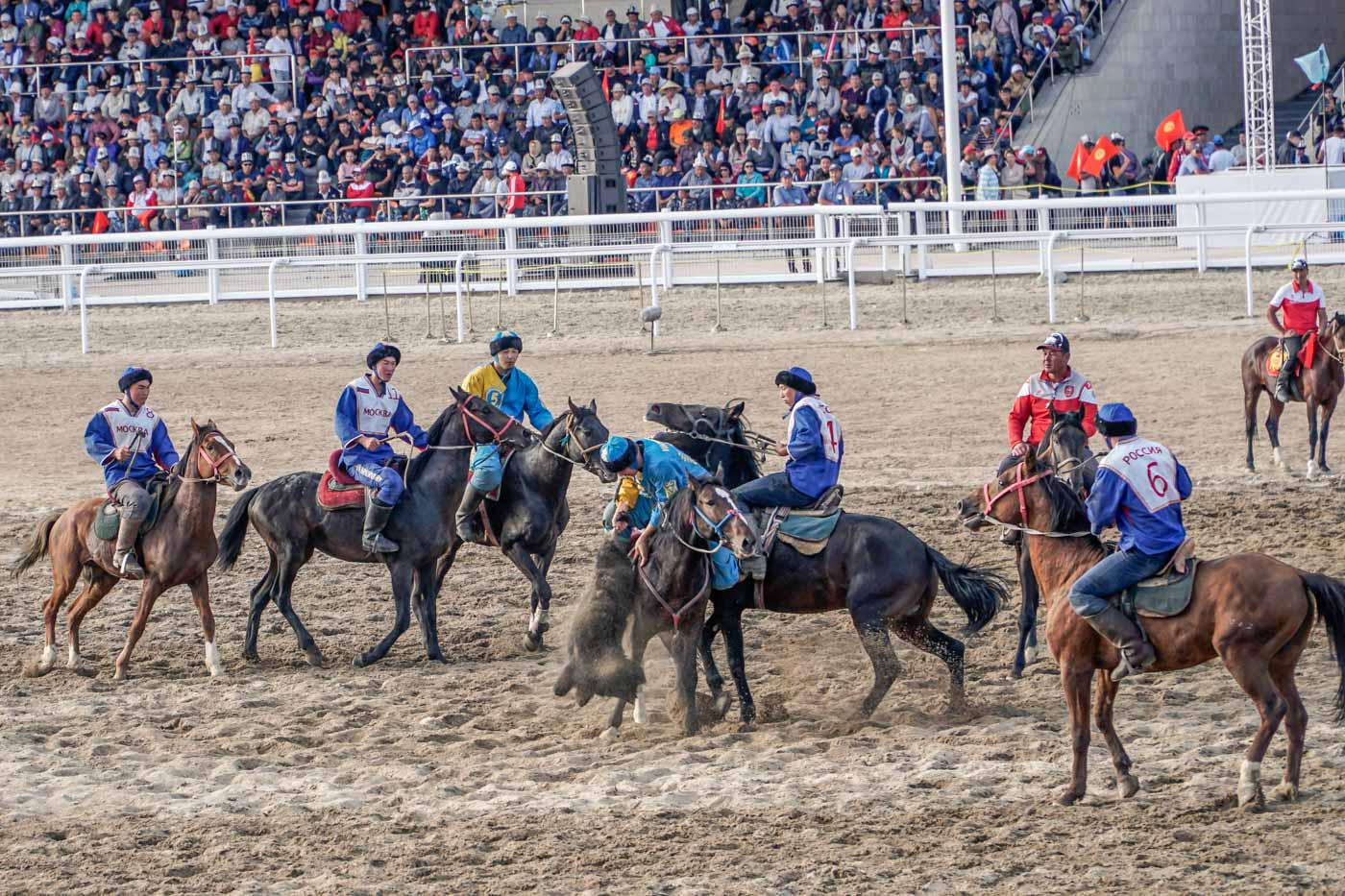 Kok Boru is the national sport of Kyrgyzstan and definitely one of the best cultural Kyrgyzstan tourist attractions. It's a sort of headless goat polo, where the ball is the body of the animal. If that rouses your curiosity to watch a match of the sort, or other sports of nomadic traditions, you'd better travel to Kyrgyzstan over the summer – July and August.
As we said, currently most of Kyrgyz are semi-nomads and it's during jailoo that they reconnect with their nomadic culture and traditions. During this time of the year, you can find many festivals and competitions happening at the yurt camps, when they are on jailoo.
---
We really hope this article can help your trip to Kyrgyzstan – or at lease inspire you to go. If you have already visited this lovely country and know something we have left aside, please let us know in the comments or write to us. We will be glad to add – and credit – other sights too. And take the time to let us know if you liked this article or not.
Safe travels.