This post is also available in:

Português
Are you looking for a place to stay in São Jorge at the Chapada dos Veadeiros? So read our complete review about the Flor de Debora Inn, right in the centre of the town and about 1 km away from the entrance of the Chapada dos Veadeiros National Park.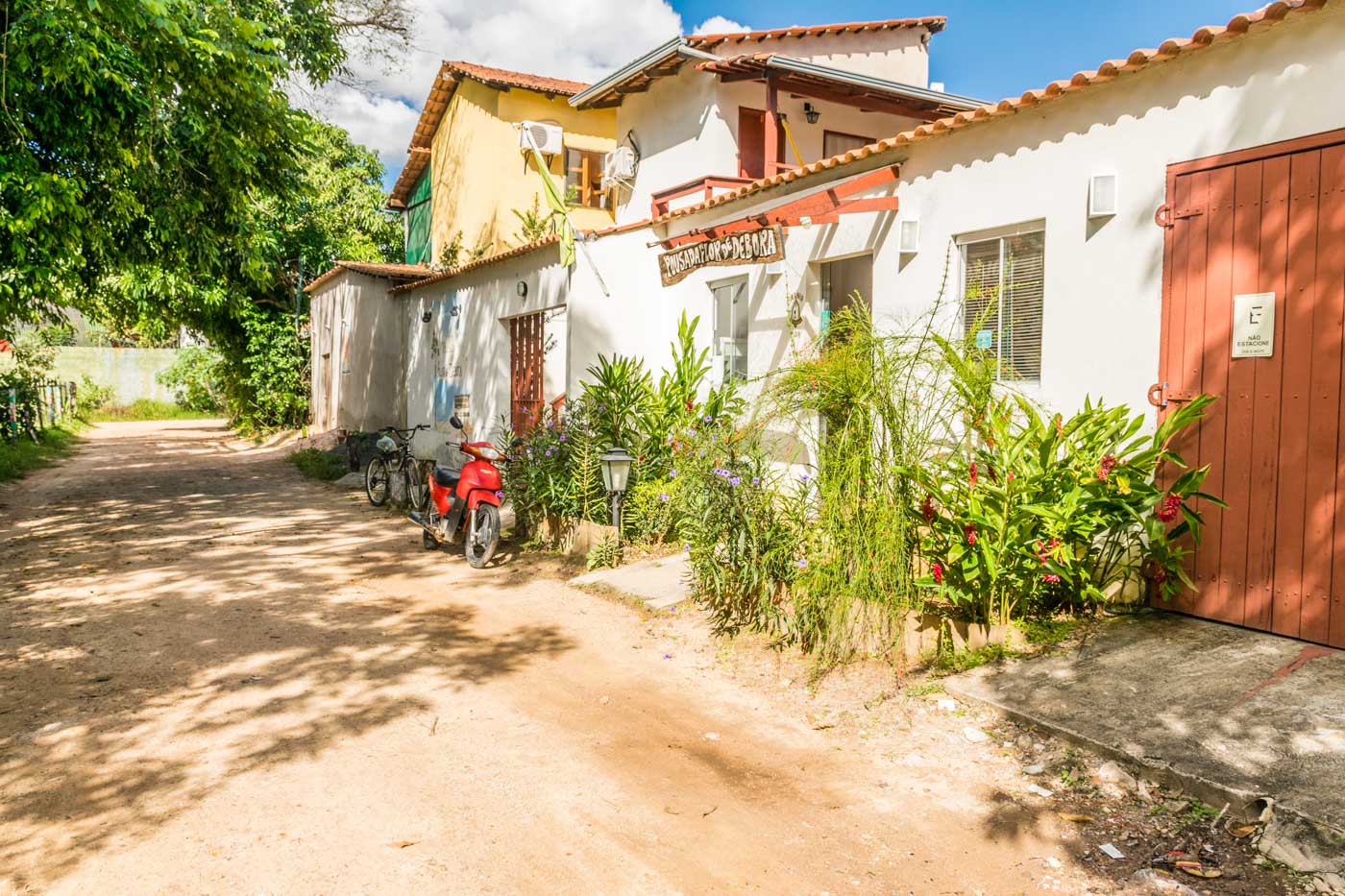 Where to stay in the Chapada dos Veadeiros: Alto Paraiso or São Jorge
If you have already booked your trip to the Chapada dos Veadeiros, but not your accommodation yet, then you are probably asking yourself whether you should stay in Alto Paraiso or at São Jorge village. Well, we stayed in São Jorge and cannot recommend more the location. Also, we spoke with other travellers who had stayed in both São Jorge and Alto Paraiso, and they confirmed that the first is a better option.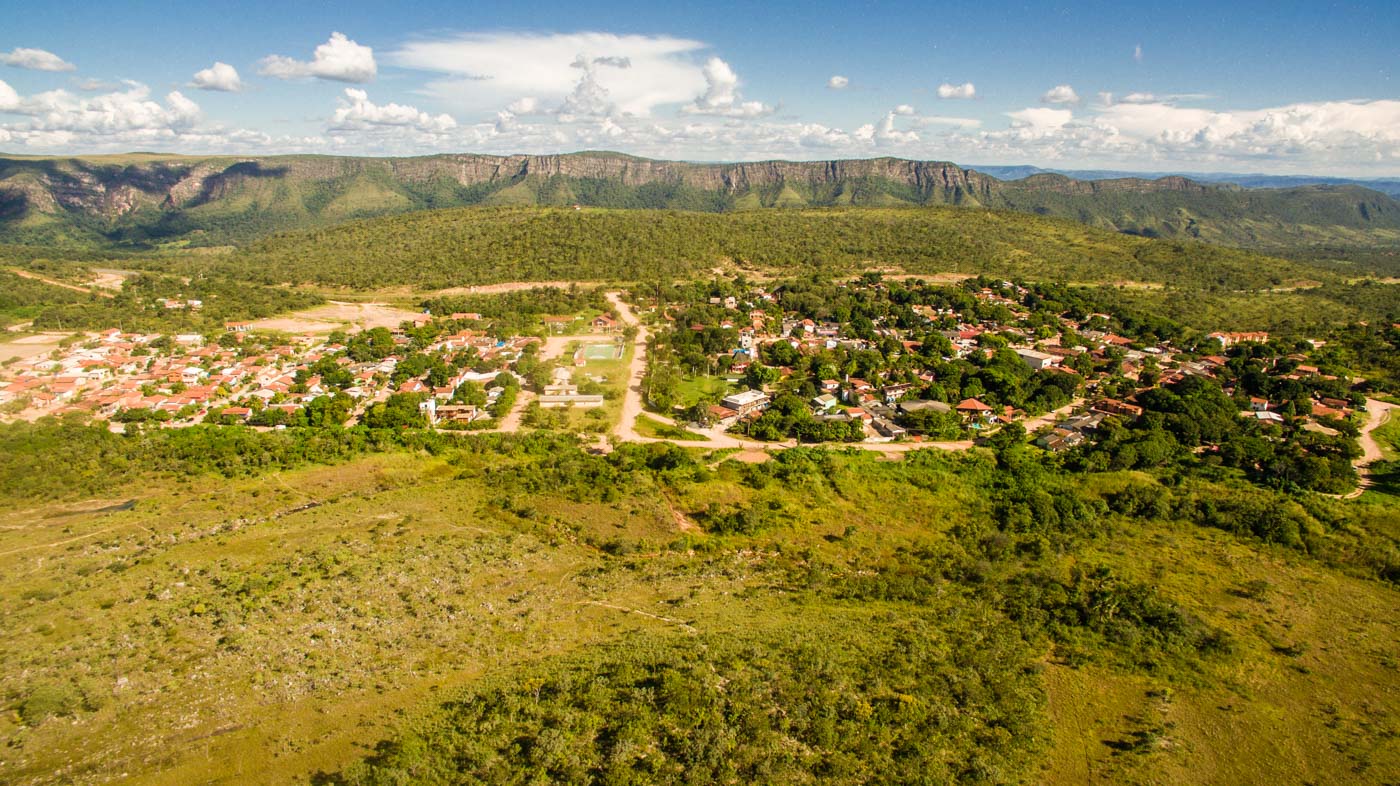 The São Jorge Village
São Jorge is a very charming village and a fraction of the Alto Paraiso municipality. They have about 35km distance from one another. The place is quite rustic and small – really small. Just to put you in context, the population of São Jorge is about 500 people, there are no paved streets, ATM machines or hospitals. Locals actually like this chilled out environment and want to keep it that way, ensuring to leave some public services and other basic infrastructures in Alto Paraiso.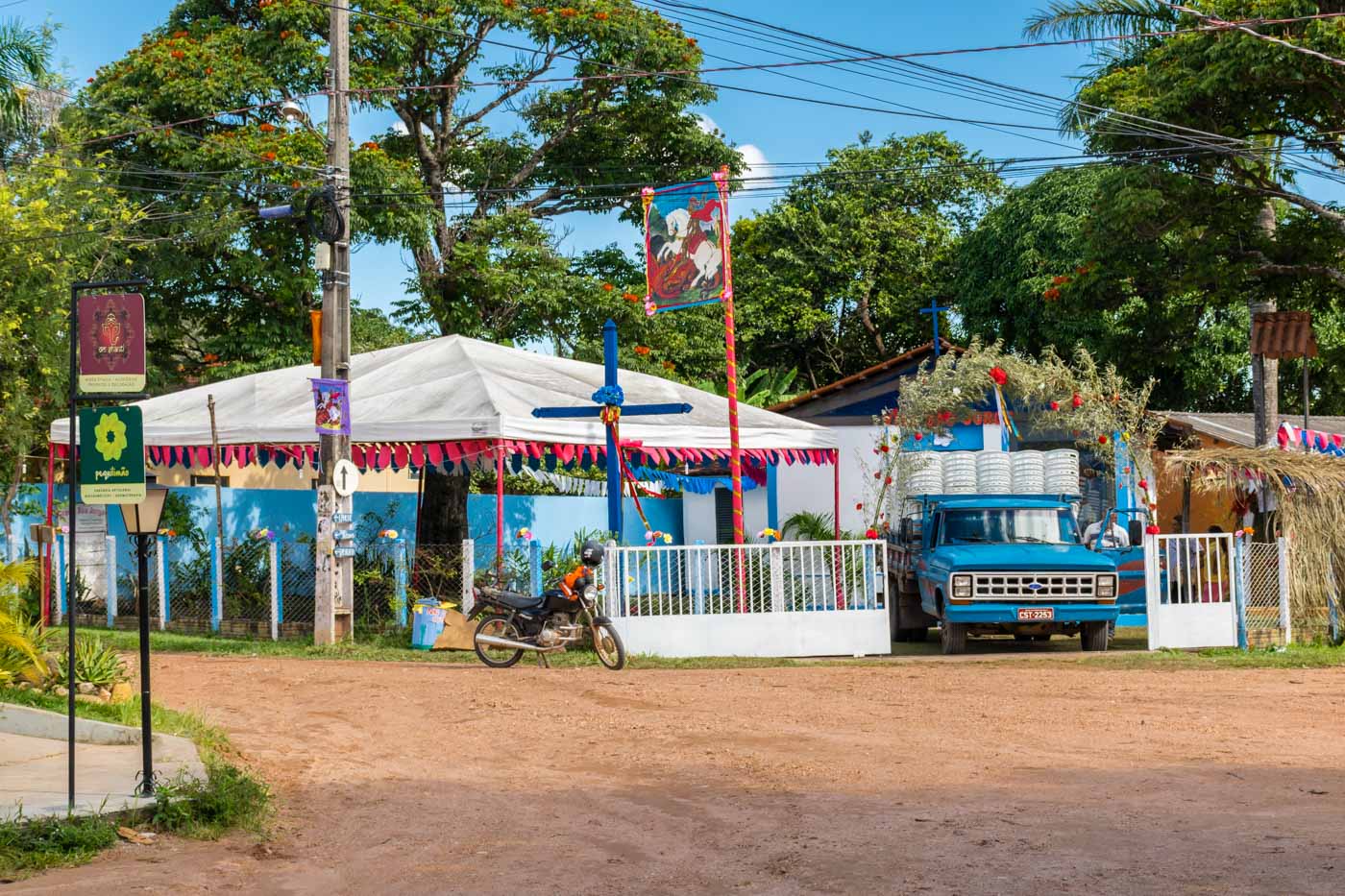 On the other hand, São Jorge is full of restaurants, bars, ateliers, small markets and inns. So, if peaceful atmosphere, contact with nature and sleep and eat well are what you are looking for, then São Jorge is definitely your best shot.
The Flor de Debora Inn at the Chapada dos Veadeiros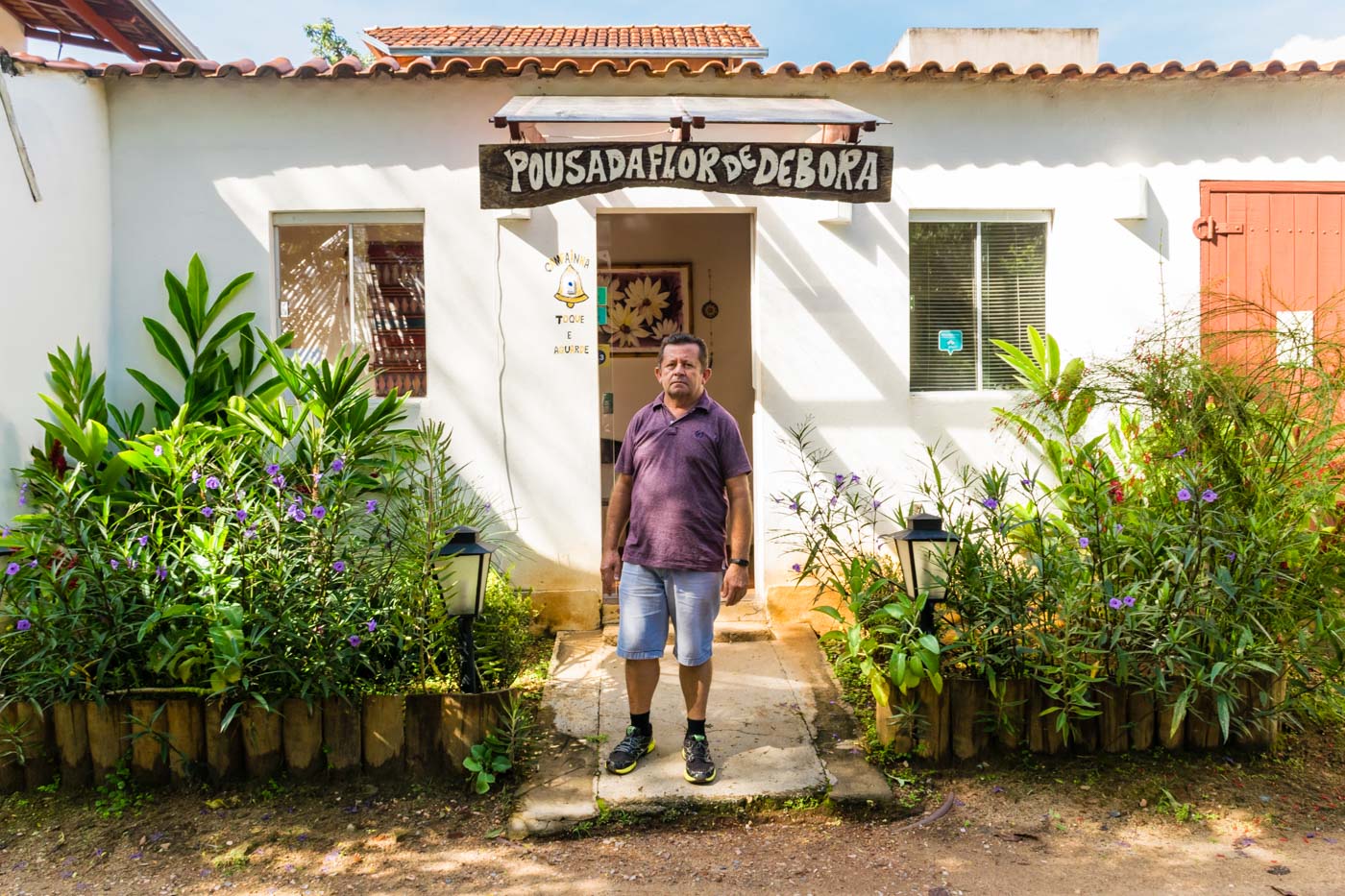 The Flor de Debora is the best cost-benefit inn in São Jorge. It is a few meters from the São Jorge Chapel, at the centre of town and about 1km from the entrance of the Chapada National Park.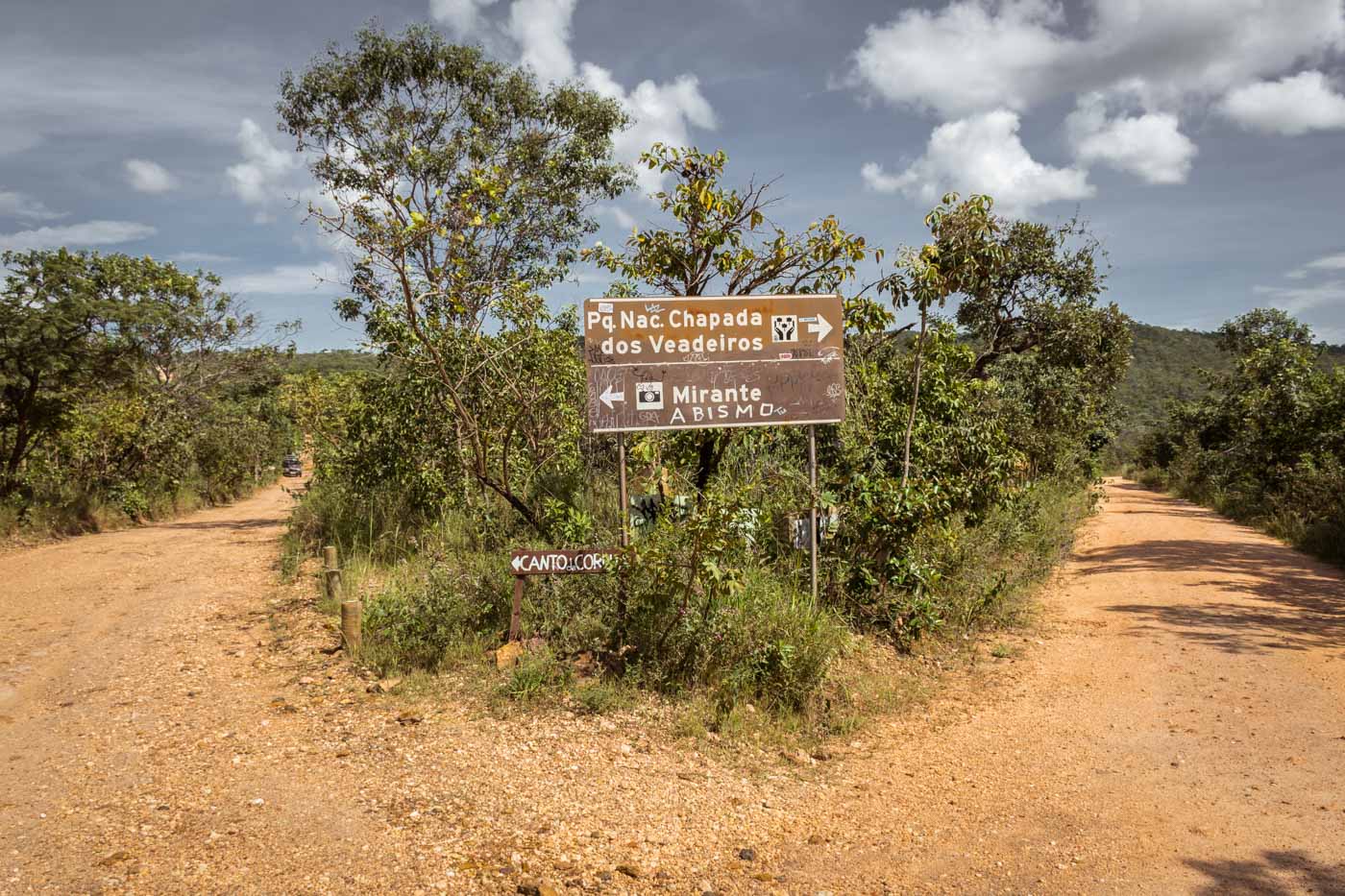 The owner is Seu Francisco Chagas, a very friendly mister who is always around to help and advise his guests about where to go, to eat and things to do. He is also building another lodge over there too, just a little bit more away from town, with the goal of offering more exclusiveness and privacy to guests. As soon as we have more information about the new establishment, we'll update this post!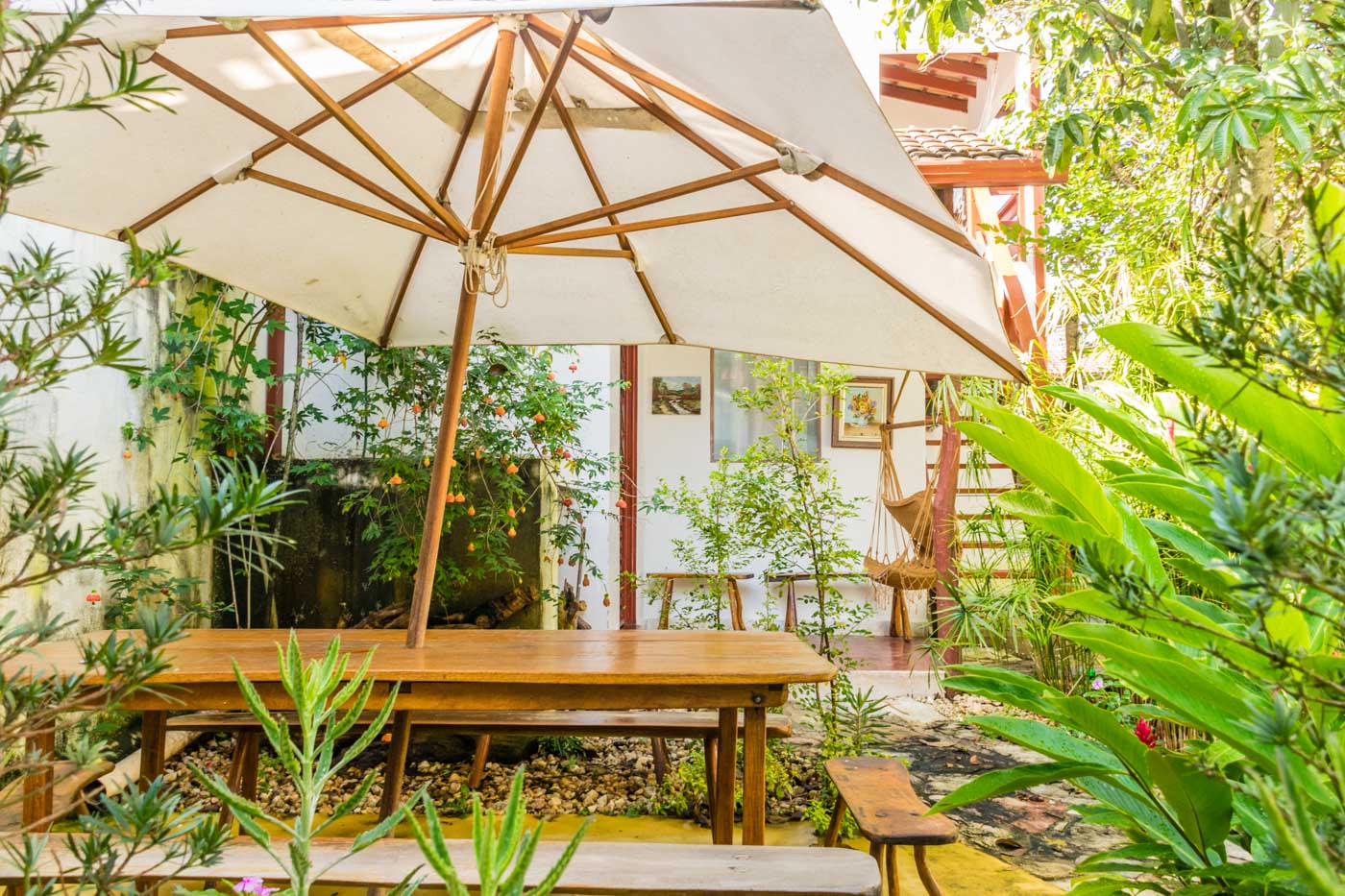 We really liked the fact that the Flor de Debora Inn is very green, full of trees and plants. The atmosphere is cosy, with flowers and nice decorations all around. At the back of the place there is a bar where guests take their breakfast, just near a common area within a garden with chairs, tables and a fire pit for colder nights.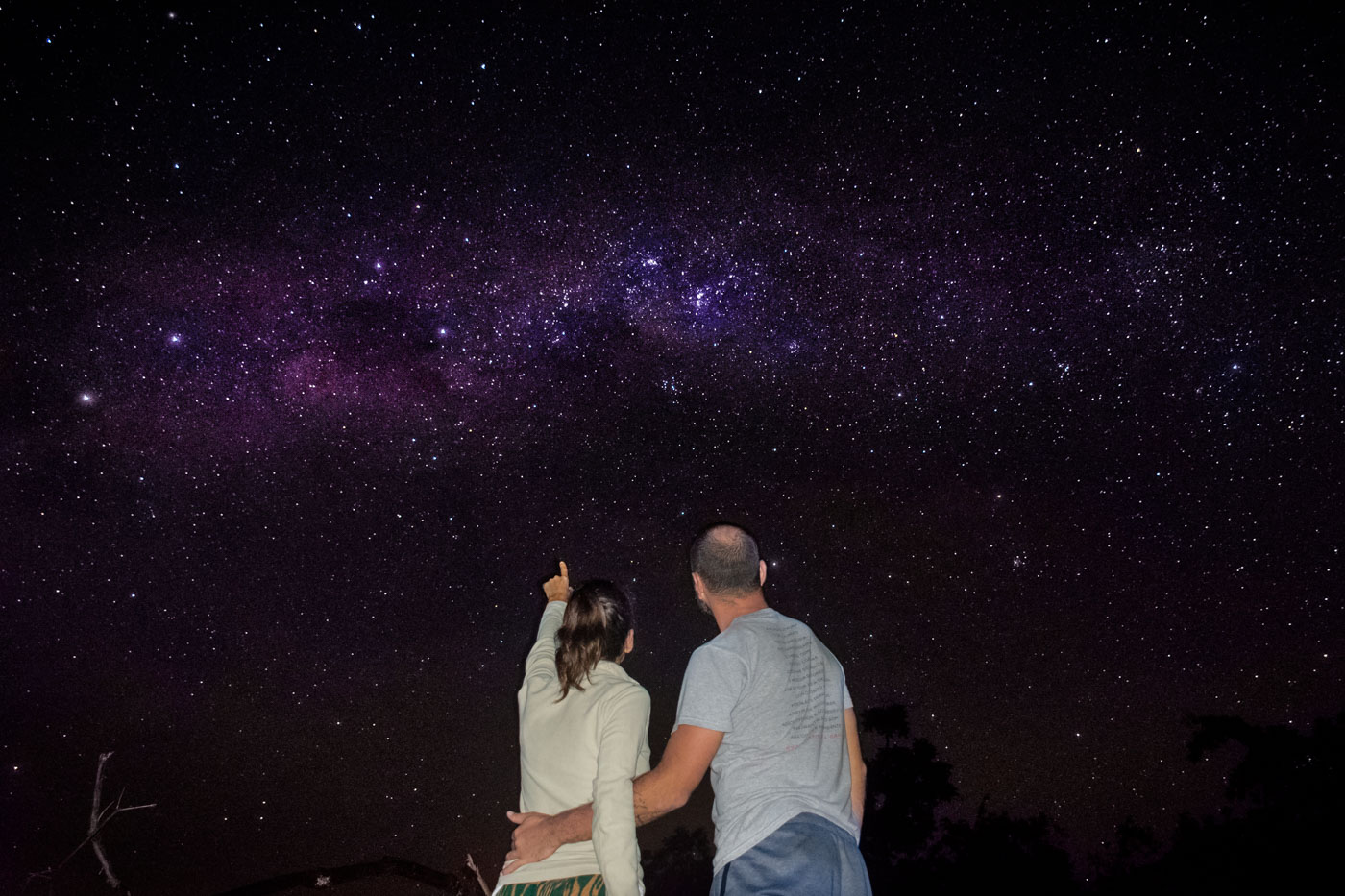 TIP: Accommodation in São Jorge is generally more expensive than in Alto Paraiso. However, as confirmed by other travellers as well, the restaurants, bars and everything else are much more expensive over there as well, making it worthwhile staying in São Jorge.
The bedrooms of the Flor de Debora Inn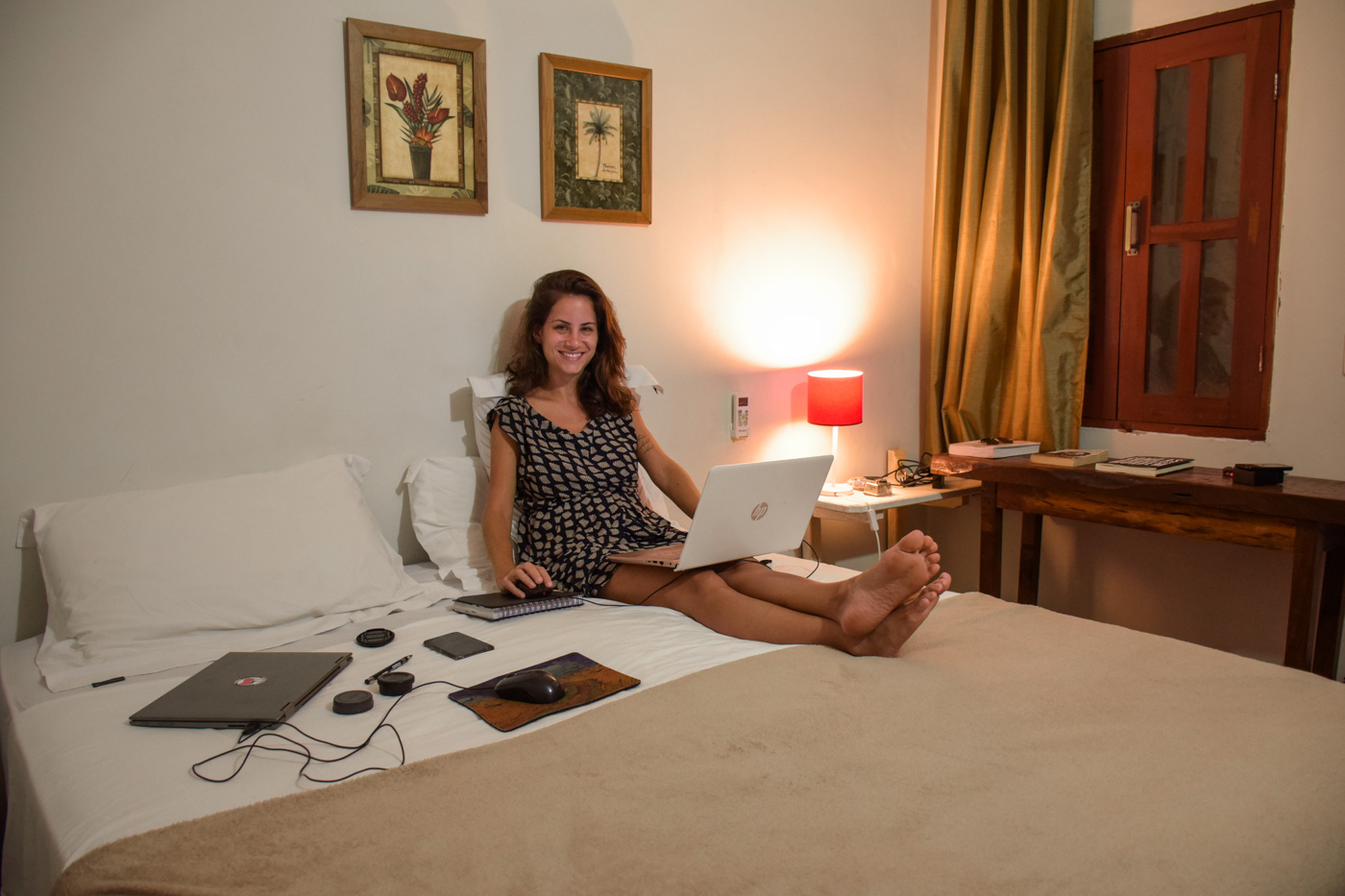 The Flor de Debora Inn has nine bedrooms, mostly for couples. There are some bedrooms that you can also accommodate three people, particularly the ones with a veranda and a hammock. They are all en-suites, simple but comfy and with air con, small fridge and either a swing or a hammock outside.
The bathroom is small, but the shower is good. The sheets, mattress and towels were all clean – thank God.
The breakfast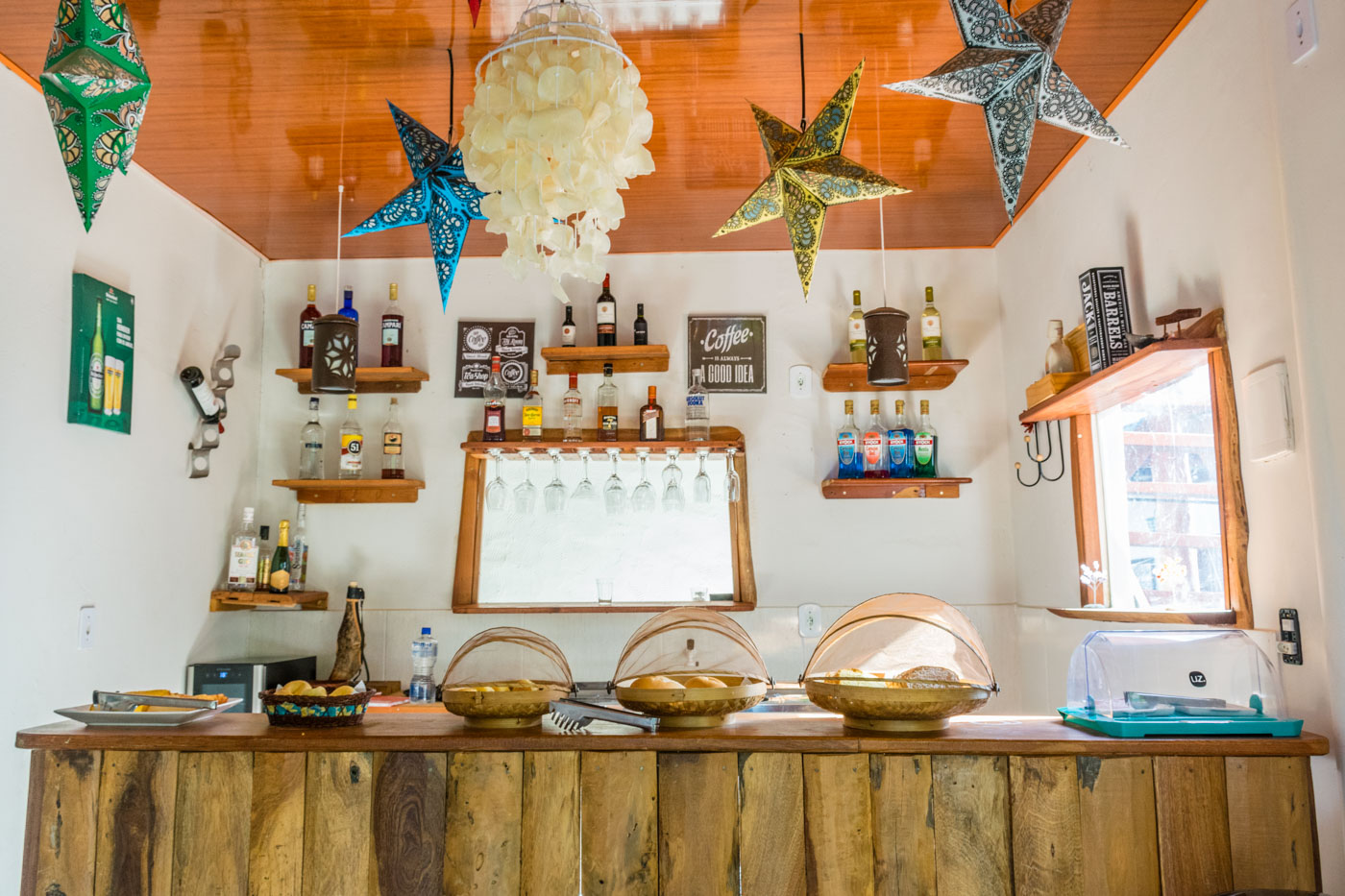 The breakfast is included and it was the highlight of our staying. There isn't a large variety of food, but it is delicious and very original. Every morning, they prepare two different types of juice, natural obviously, with local fruits.
We loved that!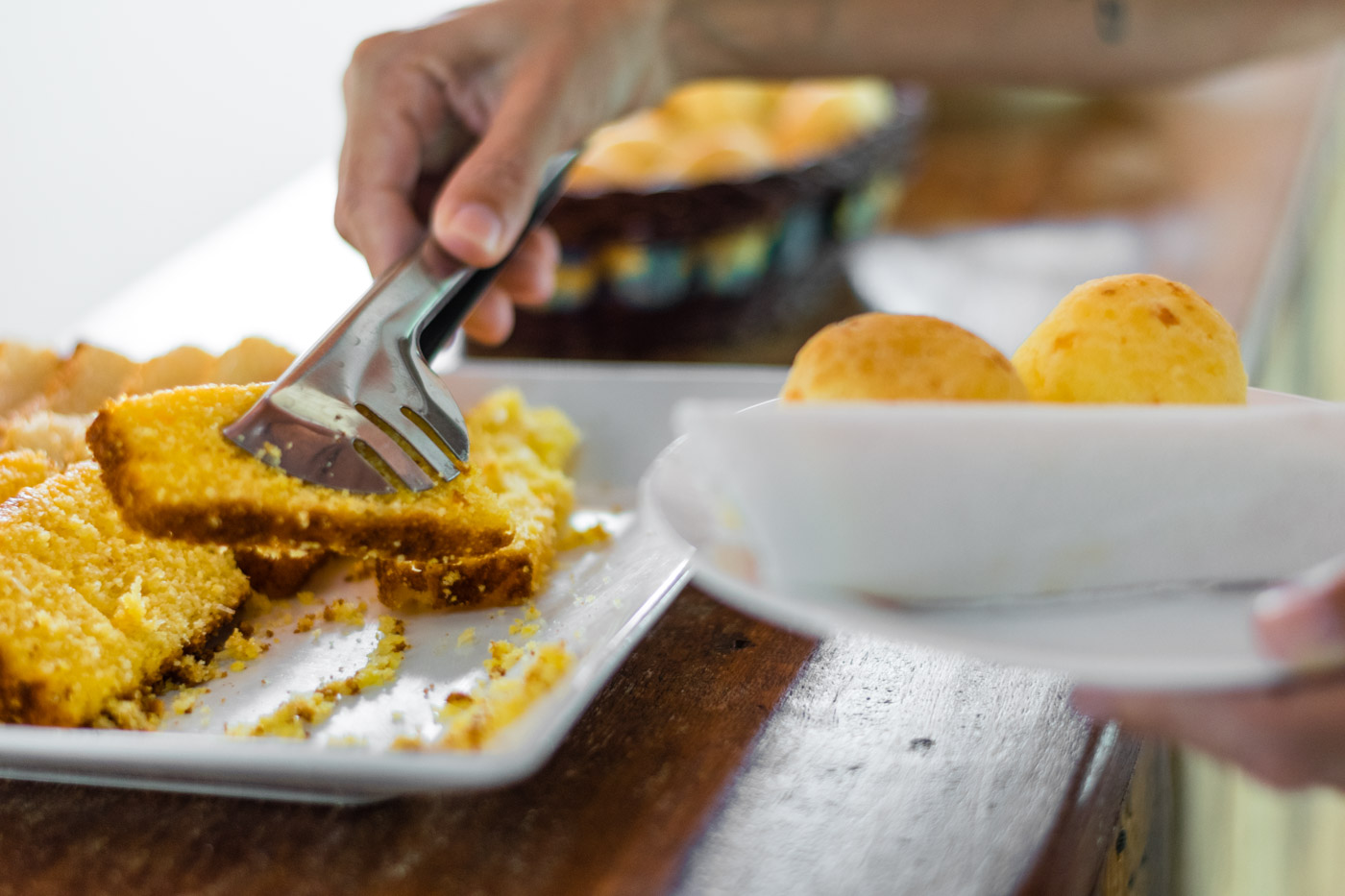 They also have fresh cheese dough (pão de queijo, a typical Brazilian pastry), bread with cheese and ham, cakes, yogurt and morning cereals. You can also have scrambled eggs and tapioca (a cassava dough very typical to certain areas of Brazil), all fresh.
The price for this hotel at the Chapada dos Veadeiros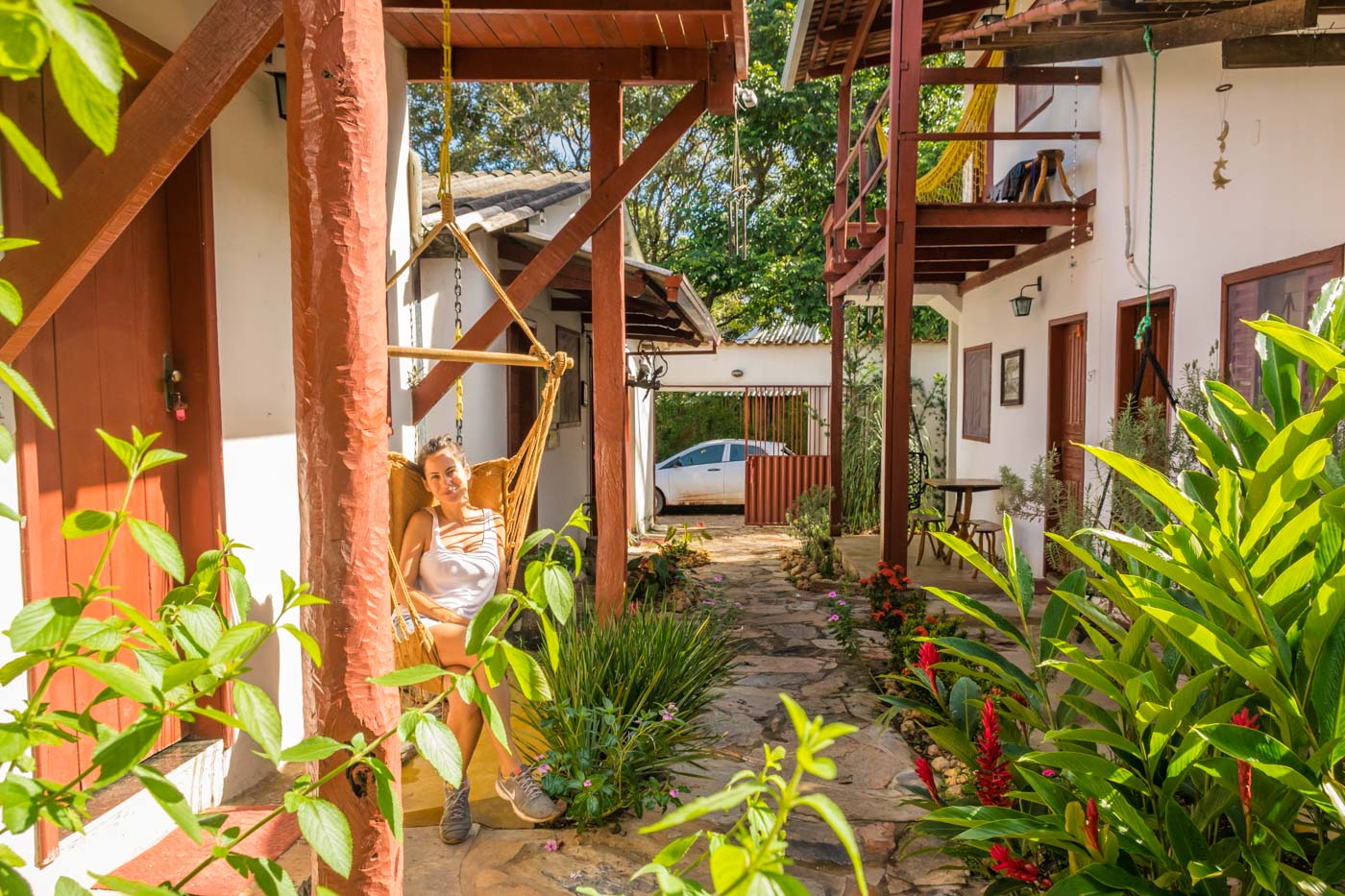 The price for the Flor de Debora Inn varies according to the season and day of the week you are going, but you can check the exact prices here. They are rated 8.3 at Booking and also has an certificate of excellence from Trip Advisor.
How to get to São Jorge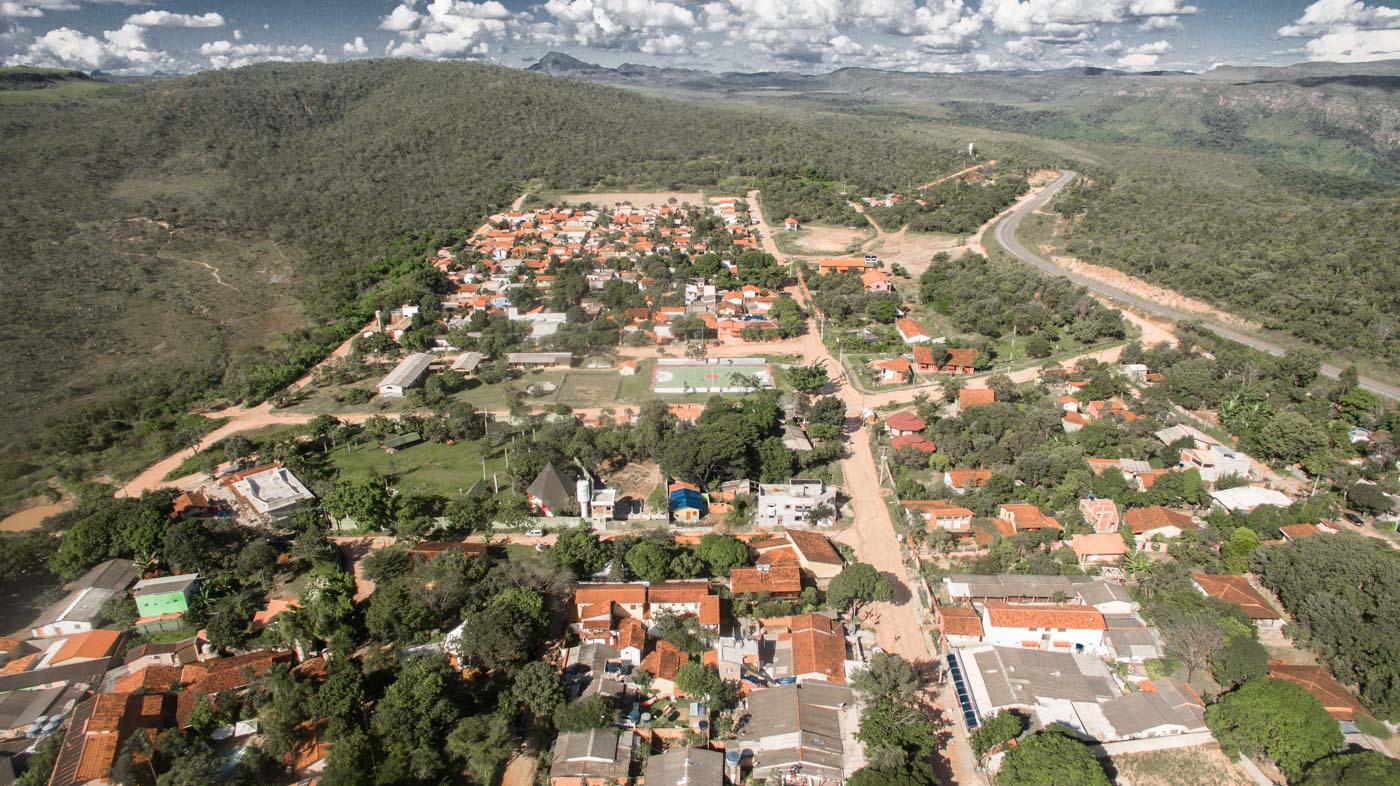 As we said, there are no buses going to São Jorge, let alone a bus station. There is no public transport that can take you there at all. Therefore, the only way to arrive is by car. Many people rent their cars at the airport in Brasilia, the capital of Brazil, and drive over there.
The trip is about 250 km-long in a reasonable good motorway. You shouldn't take more than 2h30min from Brasilia to São Jorge.
Alternatively, you can go by bus to the city of Alto Paraiso, as they do have a bus station. From there, you can either take a taxi or hitchhike to São Jorge. Ah, by the way, a great tip that works really well is Bla Bla Car, and there is also a group on Facebook dedicated for hitchhiking in the Chapada dos Veadeiros, but it's all in Portuguese, of course.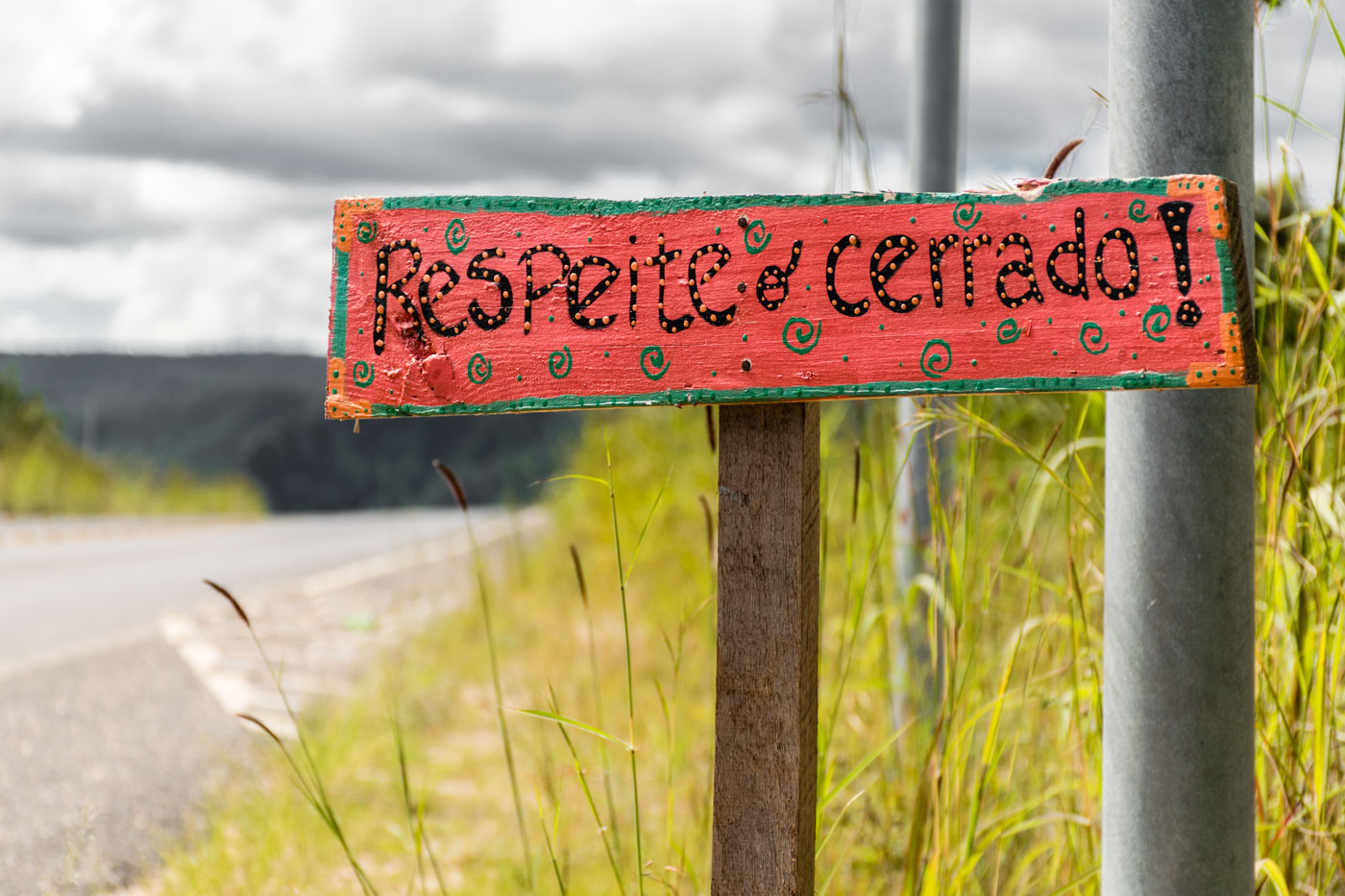 We took a Bla Bla Car from Brasilia to Alto Paraiso, and from there we hitchhike on the road to São Jorge. We had no problems at all. In fact, we even met another traveller going to São Jorge. A couple gave us three a ride to São Jorge. Everybody was so nice that we stayed together for the following days.
As we weren't driving in the Chapada dos Veadeiros, we hitchhiked everywhere. Locals are used to give rides to travellers and almost every car that passed by us stopped to help.
Our veredict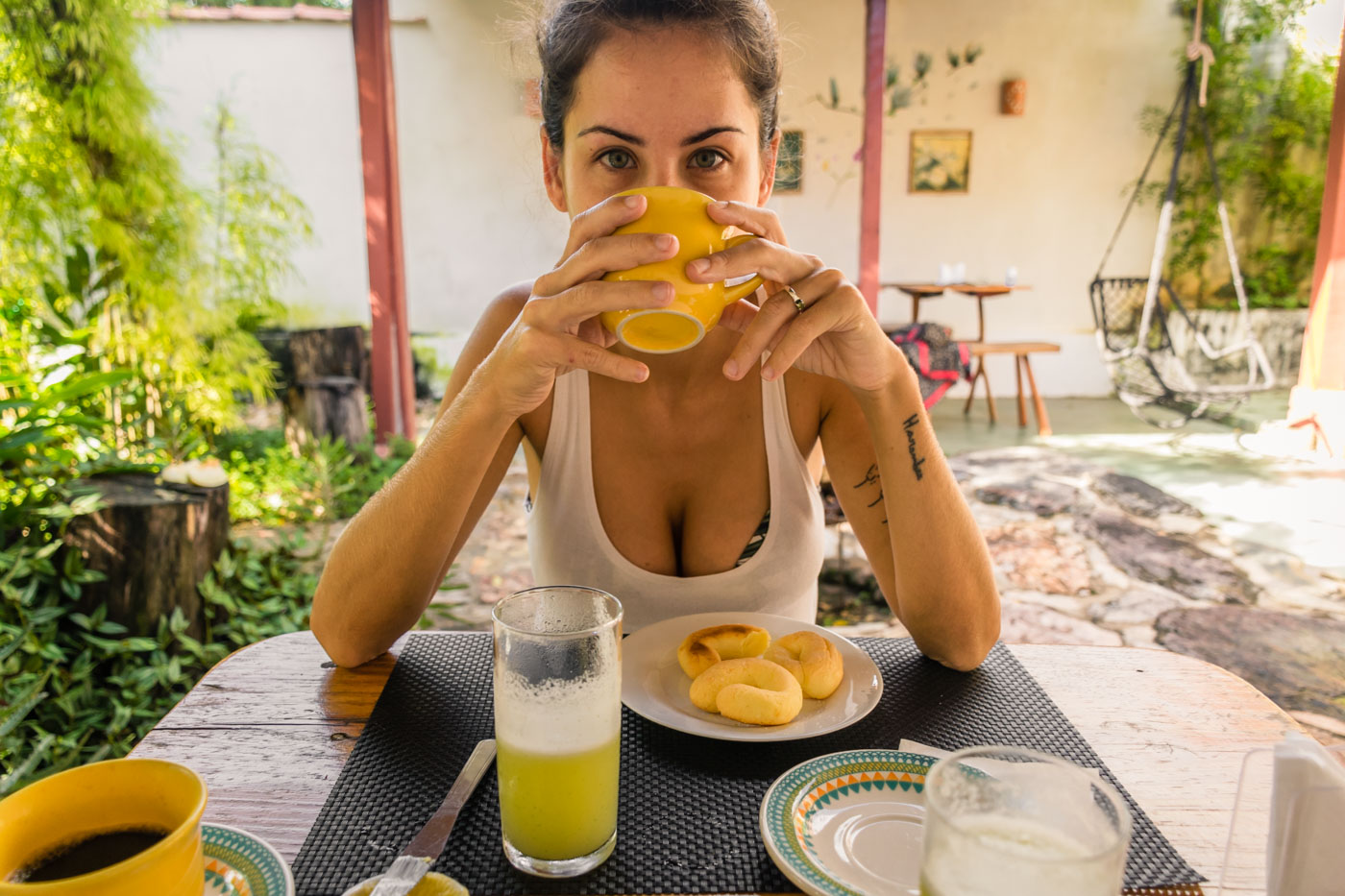 We loved our stay so much in the Chapada dos Veadeiros that we even thought of buying a land and staying there forever. In the meanwhile, though, I'm sure Seu Francisco will be of much help regarding accommodation for our next visit over there.