Ever dreamt of expansive skies, verdant hills, and the liberating sensation of the open road? Look no further than New Zealand, known affectionately as the land of the long white cloud. This haven of diverse landscapes boasts breathtaking coastlines, imposing mountains, and lush rainforests, captivating those longing for an extraordinary road trip In New Zealand.
A road trip across New Zealand presents an unparalleled opportunity to experience the country's beauty. It grants you the freedom to set your pace, select your destination, and pause at whim whenever a vista leaves you awe-struck. With countless natural and cultural attractions spread across the islands, a journey here creates unforgettable memories that linger long after the trip concludes.
Choosing Your Vehicle
Embarking on your Kiwi road trip requires making a crucial decision: selecting your mode of transport. This choice hinges on your comfort preferences, your group size, and the kind of adventure you envisage. Options range from a car to a campervan or a motorhome.
A car offers a budget-friendly alternative with the advantage of excellent fuel efficiency. However, if you yearn for a quintessential road trip experience, waking to enchanting views each day, a campervan or motorhome might be your best bet. These vehicles offer a blend of convenience and accommodation, ensuring your journey is enjoyable and economical.
One reliable option to consider is a campervan hire in Christchurch. As the gateway to the South Island, Christchurch presents many campervan choices to cater to all budgets and requirements. Once your mobile home is prepared, you're equipped to hit the open road and explore the awe-inspiring Kiwi landscapes that lie ahead.
Crafting Your Road Trip In New Zealand
With your vehicle sorted, the next step is route planning. New Zealand boasts a multitude of scenic drives, each radiating its unique charm. From the winding coastal roads of the Coromandel Peninsula to the rugged terrains of Central Otago, the choices are abundant.
Consider the season and local weather conditions, as certain roads might be challenging at specific times of the year. Moreover, allow ample time for breaks to savor the views, stretch your legs, and capture priceless moments.
Finding The Perfect Campsite
After an exhilarating day of exploration, securing a peaceful spot for your campervan is paramount. New Zealand offers various campsites, from fully-equipped holiday parks to primary Department of Conservation (DOC) sites.
Holiday parks provide amenities such as power, water, showers, and laundry facilities. In contrast, DOC sites may be basic but allow you to camp at some of New Zealand's most picturesque locations. Be sure to book ahead during peak seasons to secure your spot.
Packing Essentials
When packing, it's crucial to equip yourself with gear suitable for New Zealand's unpredictable weather. Temperatures can fluctuate, particularly in the summer. Warm clothing, rain gear, sturdy hiking shoes, and sunscreen are must-haves.
For your campervan, pack essential cooking equipment, bedding, a first-aid kit, and a road map—especially for areas with limited digital services. Consider bringing outdoor games or an engaging book for leisurely evenings at the campsite.
Embracing The Captivating Scenery
One undeniable highlight of a New Zealand road trip is the awe-inspiring natural scenery. The country displays a remarkable medley of landscapes—from Abel Tasman National Park's golden beaches and turquoise waters to Rotorua's geothermal wonders and the majestic Southern Alps.
Spare time to appreciate the unique flora and fauna too. New Zealand is home to many species not found elsewhere. Each encounter with nature adds a special touch to your Kiwi adventure.
Be sure to look out for a kiwi bird in the wild or observe dolphins and seals playing in the ocean. Keep in mind, though, that spotting a kiwi bird may require some patience and luck, as these iconic creatures are nocturnal and often shy away from human activity.
Adhering To Local Etiquette And Regulations
During your journey, be sure to respect local customs and regulations. Always drive on the left side of the road, adhere to speed limits, and refrain from littering. If you opt for freedom camping, ensure your vehicle is self-contained and park only in designated areas.
New Zealand is renowned for its 'Kiwi kindness.' Engage with locals, try regional delicacies, and immerse yourself in Maori culture for a truly enriching experience.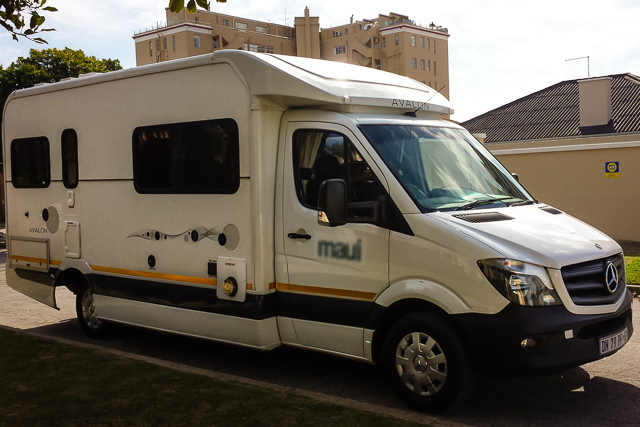 Preparing For Emergencies
Last but certainly not least, always be prepared for emergencies. Keep local emergency numbers readily accessible, familiarize yourself with basic first aid, and ensure your vehicle is in top condition before setting off on your journey.
In remote areas, cell reception can be unreliable, which makes carrying a satellite phone worth considering. Above all, prioritize safety during any road trip.
Conclusion
Embarking on a road trip in New Zealand promises an extraordinary adventure. Whether you choose a car or embrace the limitless freedom of a campervan, the journey promises to be unforgettable.
From selecting the ideal vehicle to mapping your route, securing a campsite, packing the right gear, respecting local etiquette, and preparing for emergencies—each step contributes to an epic Kiwi adventure. So, gear up— the open road is calling!