A Pantanal tour is unique. The Pantanal, in fact, is unique, which is a vast area of tropical wetlands. So vast in fact, that it covers nearly 210,000 square kilometres and spans across three countries. The Pantanal creeps into Bolivia and Paraguay, but the largest proportion is the Brazilian Pantanal, which is the most accessible area of the Pantanal for eco-tourism. Due to the nature of the expanding and contracting wetlands, their boundaries are difficult to define.
WWF reports that "the Pantanal is home to about 3,500 plant species, 656 bird species, 325 fish species, 159 mammals, 53 amphibians and 98 reptiles". The brilliant thing about the Pantanal is that, unlike its more popular neighbour, the Amazon Rainforest, wildlife sightings are much more common due to the lack of dense vegetation and forest.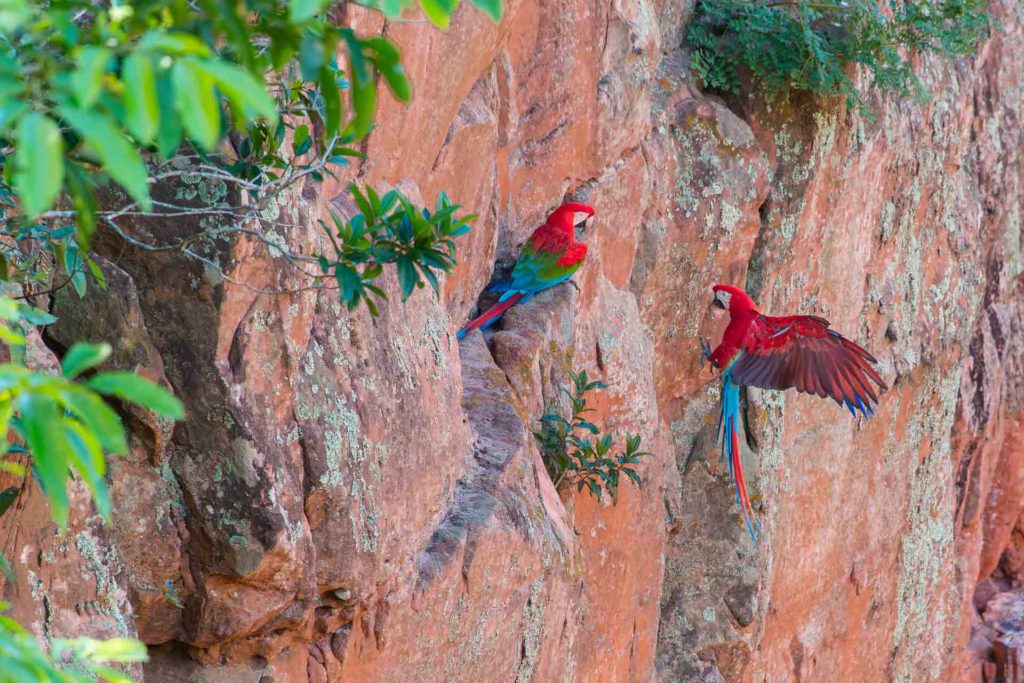 North Pantanal vs South Pantanal
The Pantanal in Brazil spans across two states, Mato Grosso in the north and Mato Grosso do Sul in the south. The city of Cuiabá is the entry point for the north and Campo Grande for the south.
As the Pantanal is so huge, Cuiabá sits a whopping 830km from Campo Grande. Therefore, most tourists are unable to visit both the north and the south and are forced to choose between the two. Although over 1 million tourists visit each year, the majority go to the more easily accessible Southern Pantanal in Brazil.
Whilst the south is still wonderful, we feel people are missing out by not visiting the northern Pantanal. We hope this blog post will convince you to choose the north (or better yet, both!).
Top reasons to visit the northern Pantanal
You will have a much better chance of seeing jaguars in the Pantanal North. Whilst the Brazilian Pantanal is packed with wildlife, the most famous and the one most people are desperate to catch a glimpse of, is the elusive jaguar. There is a far better chance of spotting jaguars in the north. You have to be extremely lucky to see them in the south. It's of course not impossible. But most blogs I have read from those who visited the south didn't befall the luck needed. However, when we visited the north, we were practically falling over jaguars! (That may be a slight exaggeration, but we saw a minimum of 5 each day we were out on the river).
The abundance of wildlife is crazy. Being so remote, with very little in the way of infrastructure, you are staying right in the heart of the animal's homes. Expect to have capybara grazing below your bedroom windowsill, hyacinth macaws sitting in the tree outside your Pousada and the distinct call of the howler monkey carrying on the breeze. We even had a mother tapir and her baby walk through the lodge grounds. And the previous evening (sadly the night before we arrived) a female giant anteater had wandered into the dining room during dinner, with her baby clinging tightly to her back. Anything is possible in the northern Pantanal.
Pantanal tour – fishing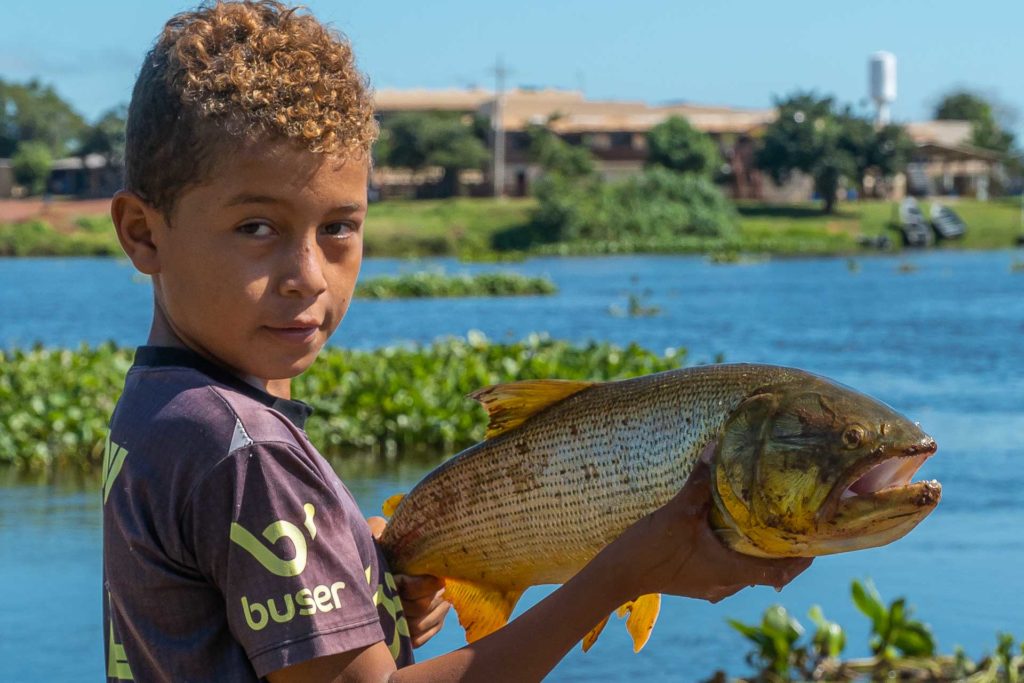 You may have seen novelty piranha fishing tours advertised in the southern Pantanal. But if you are big into sport fishing it's the north you need to visit. With the Piqueri and Negro rivers being unreachable by road, they remain largely untouched. And as the Pantanal has over 300 species of fish, I am told it is quite the experience.
Is a Pantanal tour very expensive?
Visiting the northern Pantanal is not as expensive as you would think. A lot of people are put off when they see the Pantanal tour costs for visiting and look no further. Well, you don't need to go on a tour. In fact, you can visit the northern Pantanal on your own for half the price! We opted to hire a car and self-drive. It was the best experience, surprisingly easy to organise, we felt perfectly safe and saved thousands of dollars (no joke!). HOMEPAGE, sorryCheck out the best prices to hire a car here.
An adventure like no other – I don't think the northern Pantanal can be compared to anywhere in the world. A trip here will be like nothing you have ever done before. It really does have to be seen to be believed and man, is it worth seeing!
Best time to visit the Pantanal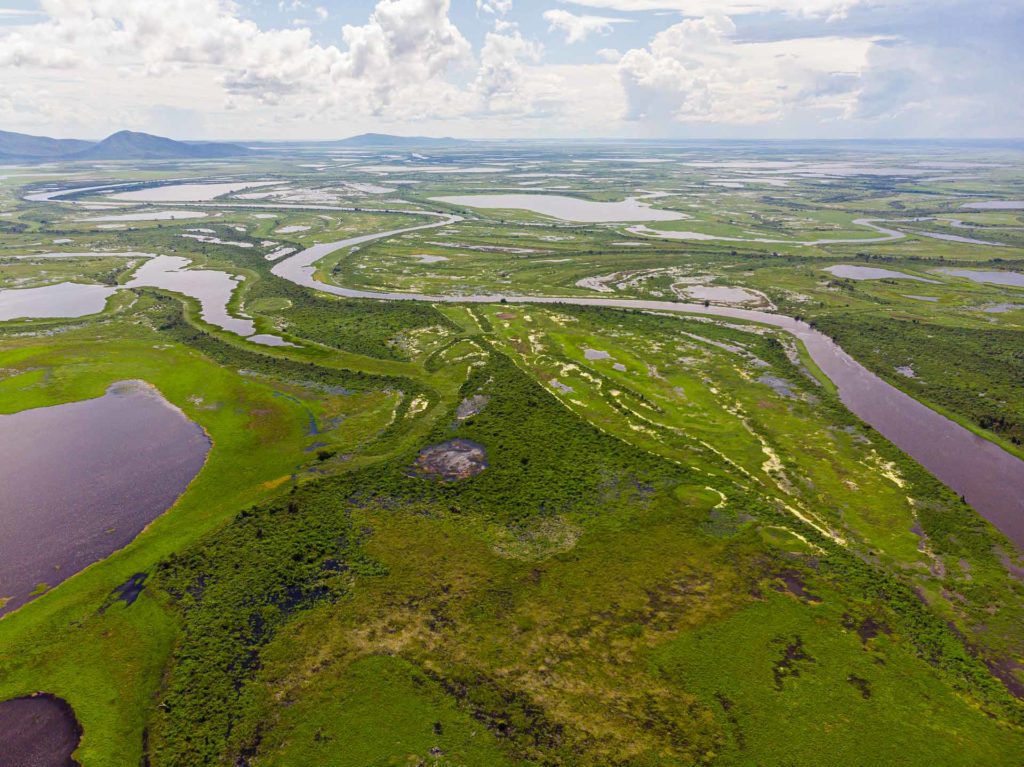 As you would expect, being wetlands, the Pantanal sees a lot of rain. The percentage chance of rainfall is high all year round, rarely dropping below 30%. However, it does have two official seasons; wet season and dry season. The wet season starts in October and runs through until about mid-March. This is when the most rain will actually fall, submerging up to 80% of the floodplains. Mid-March through to the end of September is classed as the dry season.
Regardless of whether you are visiting the north or the south, the dry season is the best time to visit the Pantanal. Firstly, it's drier and the need for waterproofs reduces (although does not disappear completely, you still need to pack your mac in a sac!). But also the chances of seeing wildlife increase hugely in the dry season. Reduced rainfall from March to September causes the flooding to recede back to the rivers. That means May to September is the best time to visit the Pantanal.
Pantanal tour in the dry season
For the northern Pantanal, this means the access road, the Transpantaneira, that runs from Cuiabá right through to Porto Jofre on the banks of the Cuiabá River, is accessible. Whilst there are bridges, during the wet season it can be difficult to access Porto Jofre by car.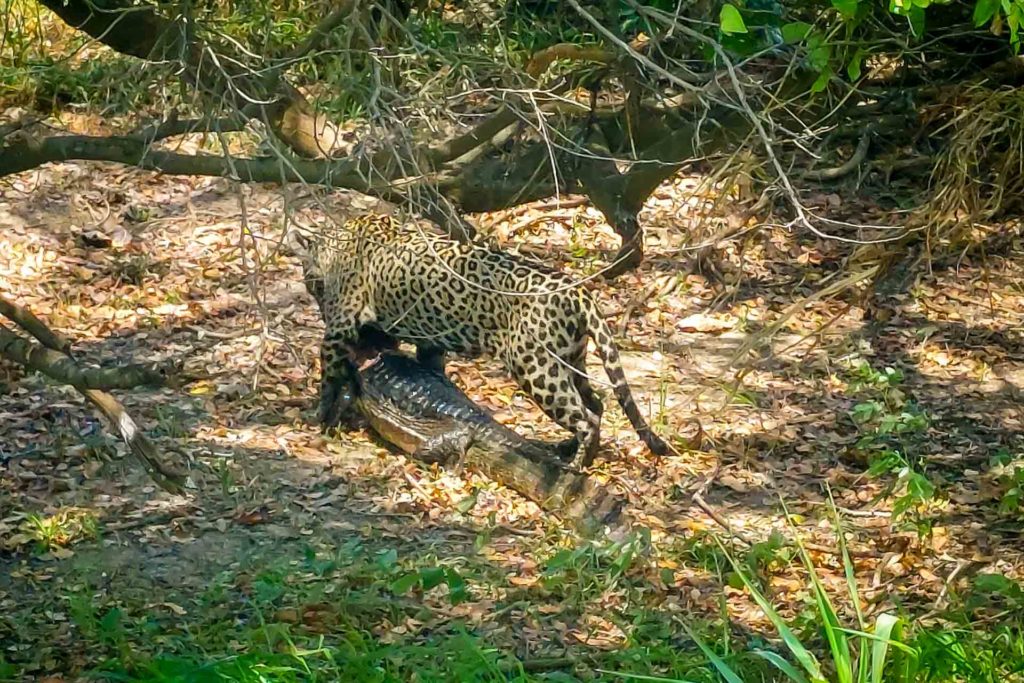 It also means the Yacare caiman, that can be found in abundance in the Pantanal, amass within a smaller area in the river rather than across the whole, flooded wetlands. As a result, the jaguars take up residence along the banks of the river to be able to hunt easily. For you, this means a very high probability you will see jaguars and maybe even witness a caiman kill as we did!
The need to be close to water applies to lots of wildlife in the Pantanal. Similarly to the watering holes on the plains of Africa, animals will be drawn to the rivers for water, making sightings more common. In addition, the dry season is when the Jabiru Stork breeds. And you will get to see this ginormous bird sitting upon its tree-top nest. It is quite the sight!
What animals can I expect to see in the northern Pantanal?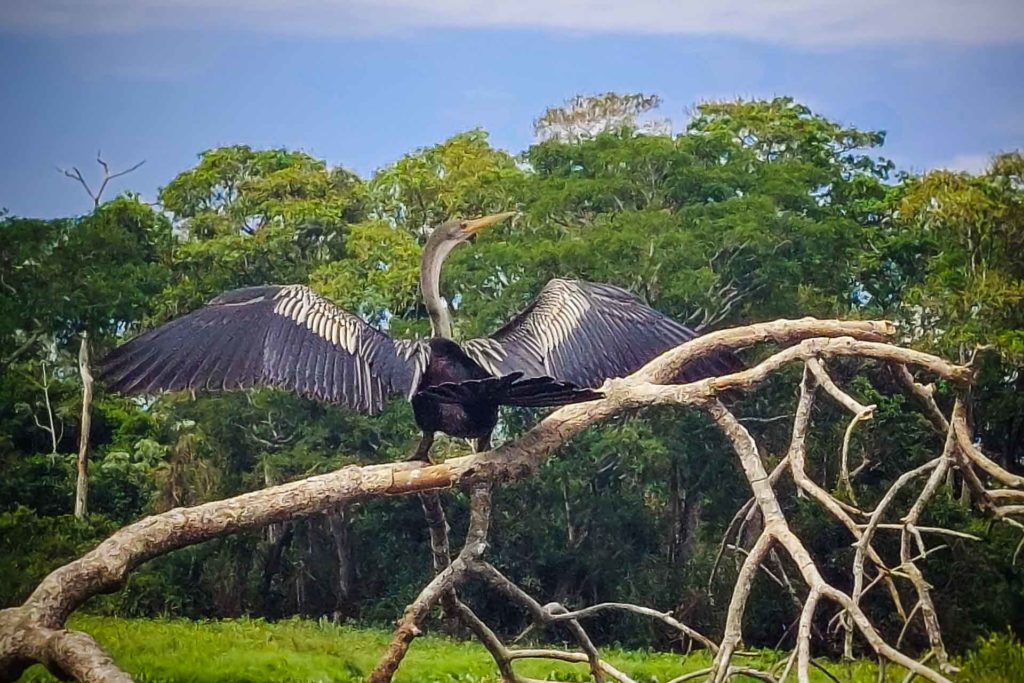 If you are a keen birdwatcher, you will fall in love in your Pantanal tour within minutes. I have never seen such an abundance of birds anywhere before. The highlights for me were the Toco Toucan, the Chestnut-eared Aracari (which is part of the Toucan family, also brightly coloured with a large bill), the startling blue hyacinth macaws and, of course, the Jabiru stork, which is the largest flying bird in the Americas, with a wingspan of 3 – 3.5 metres!
For mammal lovers, you need to keep your eyes peeled for the Brazilian tapir, crab-eating foxes, the maned wolf, giant anteater, giant otter, ocelot, southern tamandua, howler monkeys and of course, the wonderful wild jaguar. You won't need to look very hard to see the furry face of the capybara and I would be shocked if you didn't see the South American Coati on your Pantanal tour.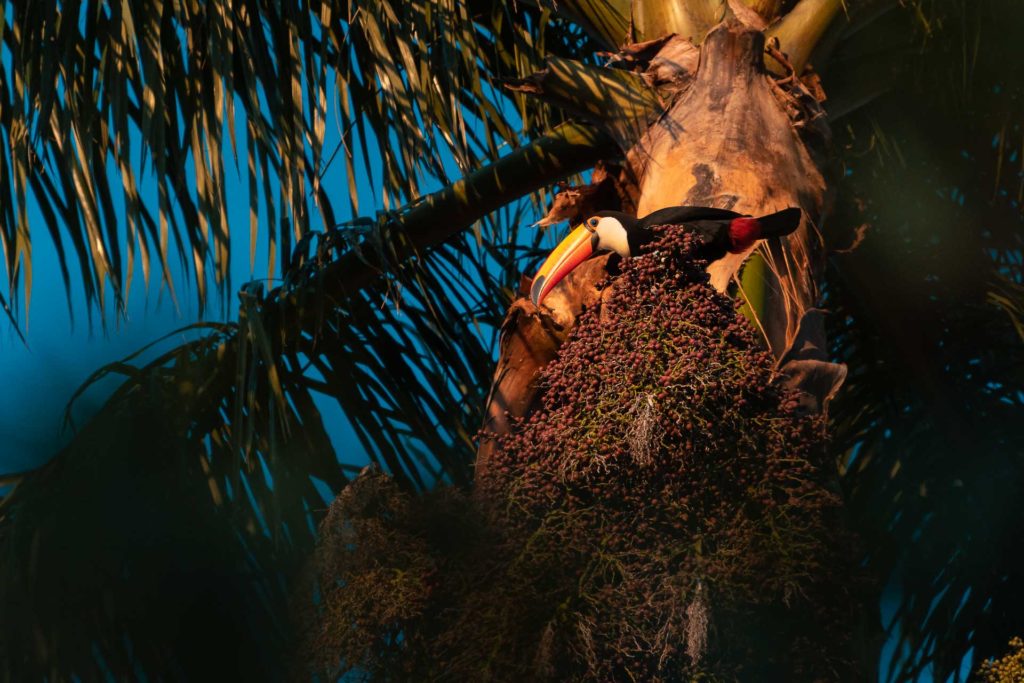 I am far more interested in birds and mammals, but if reptiles or amphibians are your thing and you know how to spot them, they are there for the viewing!!
Whilst we didn't see all the Pantanal animals I have named above, we saw an incredible amount of Pantanal wildlife whilst visiting. I doubt you'll see everything, but the lack of guarantee is what makes it special. The Pantanal isn't a zoo. The wildlife will do what they choose. And if they choose not to show themselves, trust me, you won't see them!
How to get to the northern Pantanal
The main point of entry for the northern Pantanal is the city of Cuiabá. You can fly direct from quite a few cities in Brazil, including daily flights from Rio de Janeiro and Sao Paulo. Flying from another country will require a stopover somewhere else.
From Cuiabá, there is basically one road called the Transpantaneira, which runs through the city of Poconé right through to Porto Jofre.
If you opt to do a self-drive, self-guided Pantanal tour, you can HOMEPAGE, sorryhire a car in Cuiabá and navigate your own way down the Transpantaneira to Porto Jofre. Depending on your flight time, you could arrange it so that you collected your car straight away and head straight into the Pantanal, without the need to stay in Cuiabá.
An organised tour will either pick you up from Cuiabá airport or your accommodation in Cuiabá city. You won't need to worry about the route to Porto Jofre.
Don't forget your insurance when travelling to Brazil. We highly recommend using SafetyWing. Check the prices below:
How to visit the north Pantanal wetlands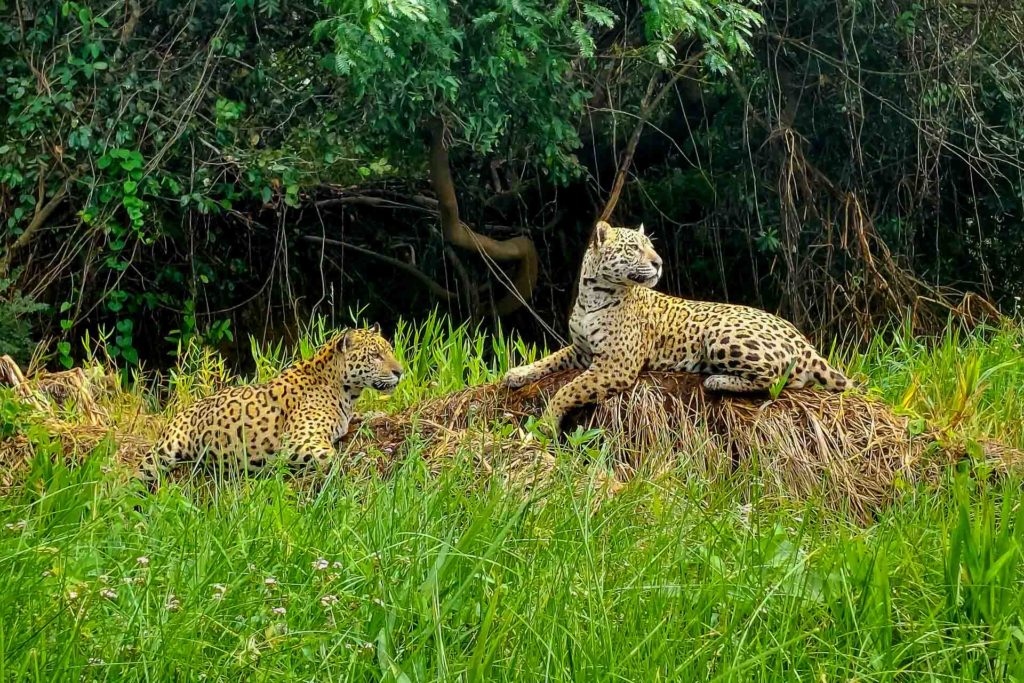 When visiting the Pantanal, you have two options:
Book an organised tour and be collected from either the airport or your accommodation and guided throughout;
Arrange the trip yourself, hiring a car, booking your lodges independently and making your own way along the Transpantaneira.
The lodges in the Pantanal, both near Poconé and in Porto Jofre offer their own safaris. You can book with them directly, although we did come across a couple of them that only accepted organised tours and not self-drivers. See here the best options of accommodation in Porto Jofre as well as lodges in Poconé.
Organised Pantanal tour versus self-drive safari
There are definitely pros and cons for both opting for an organised Pantanal tour or embarking on a self-drive adventure. For us, money (or rather lack of it!) was the driving factor in our decision. The organised Pantanal tours were very much out of our budget and without self-driving being an option, we would have had to miss the northern Pantanal altogether. Having such an incredible time there, one of the best wildlife experiences we've ever had, that would have been a real shame.
Things to consider:
Self-drive will cut your costs by half.
Self-drive gives you more flexibility and autonomy with your itinerary.
Self-drive requires a little more planning and research but is surprisingly straightforward to organise.
An organised Pantanal tour is the easier option, once booked the thinking stops and you can be guided along.
Organised Pantanal tour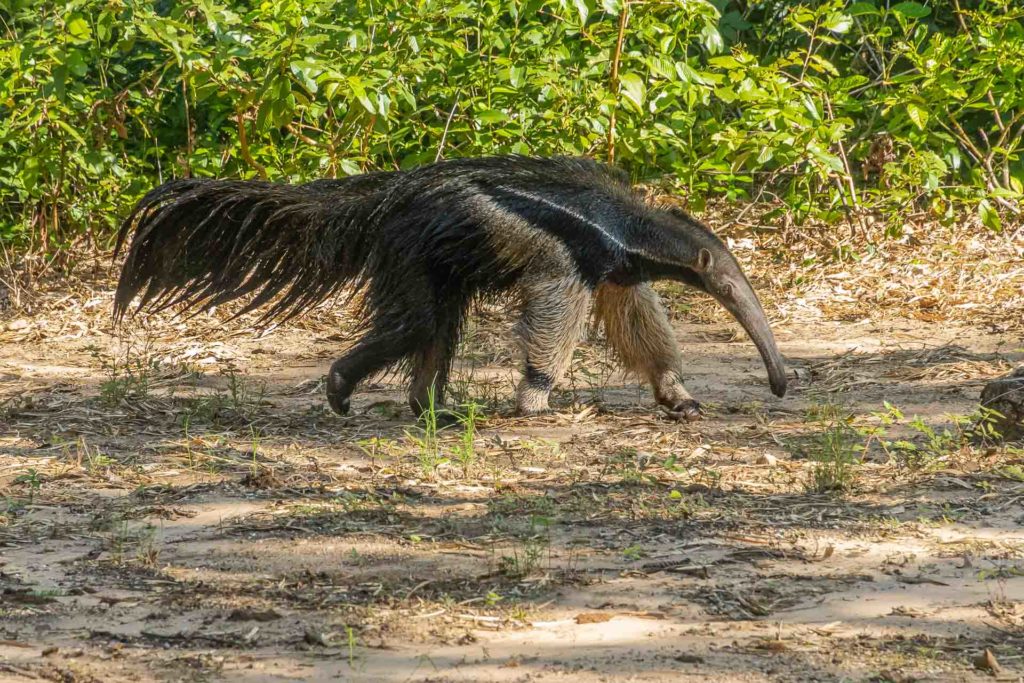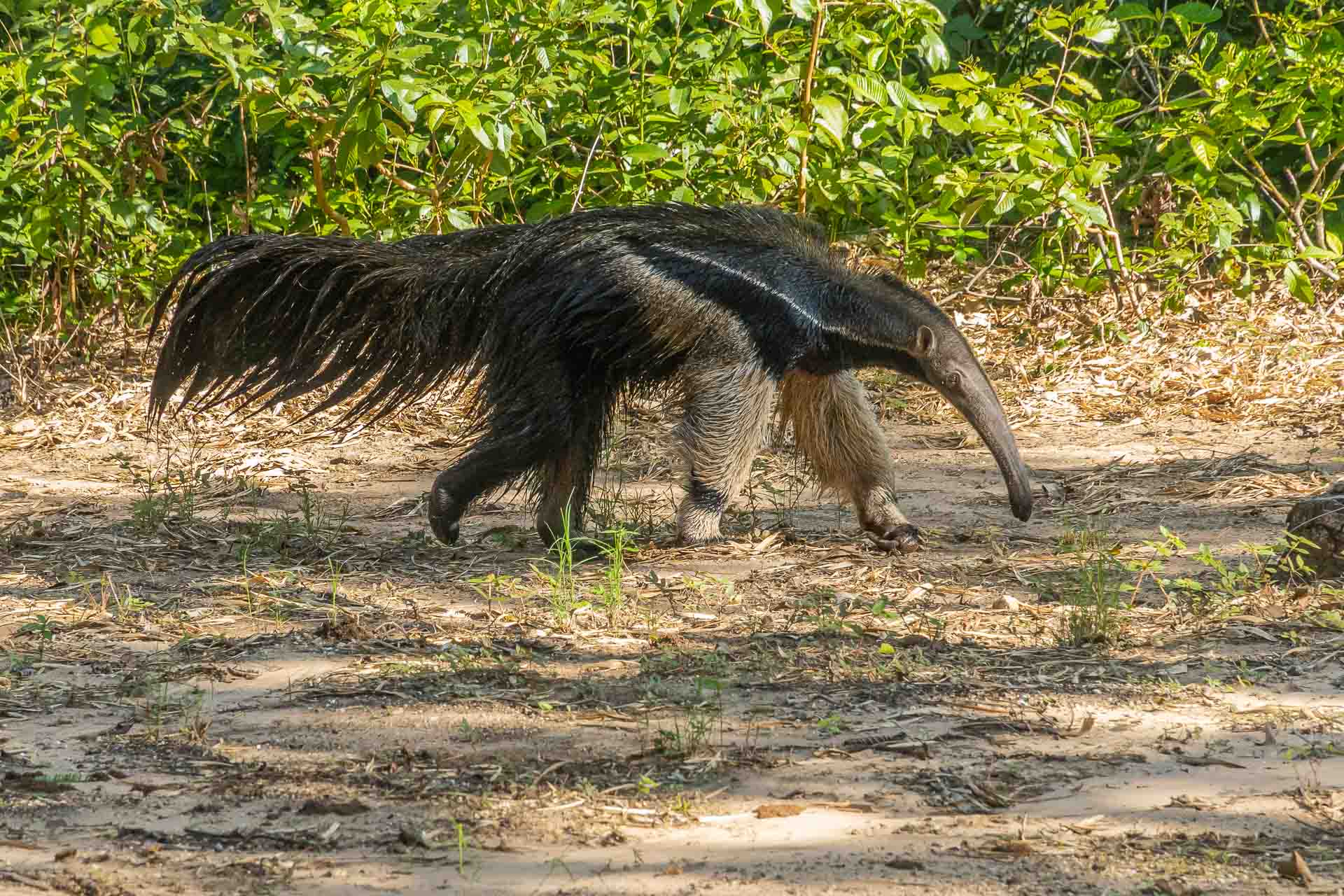 You can opt for an English-speaking guide on an organised tour which can make communication at the lodges easier, as most of the staff at the lodges only speak Portuguese and will also allow you to ask questions and potentially learn more about the area and wildlife.
You can have a full day tour from Cuiabá, exploring the vast wetlands of Mato Grosso by both boat and safari. The tour starts at 7.30am to Poconé through Transpantaneira, lunch at a lodge with a swimming pool and a 1h boat ride, then back to Cuiabá by 19:30. Check their availability here.
Alternatively, you can experience an amazing all-inclusive package. Choose from a 2, 3 or 4-night stay in a lodge with a range of activities included. Pick up and drop off from Cuiabá and 2 tours per day. See their availability here.
Self-drive Pantanal safari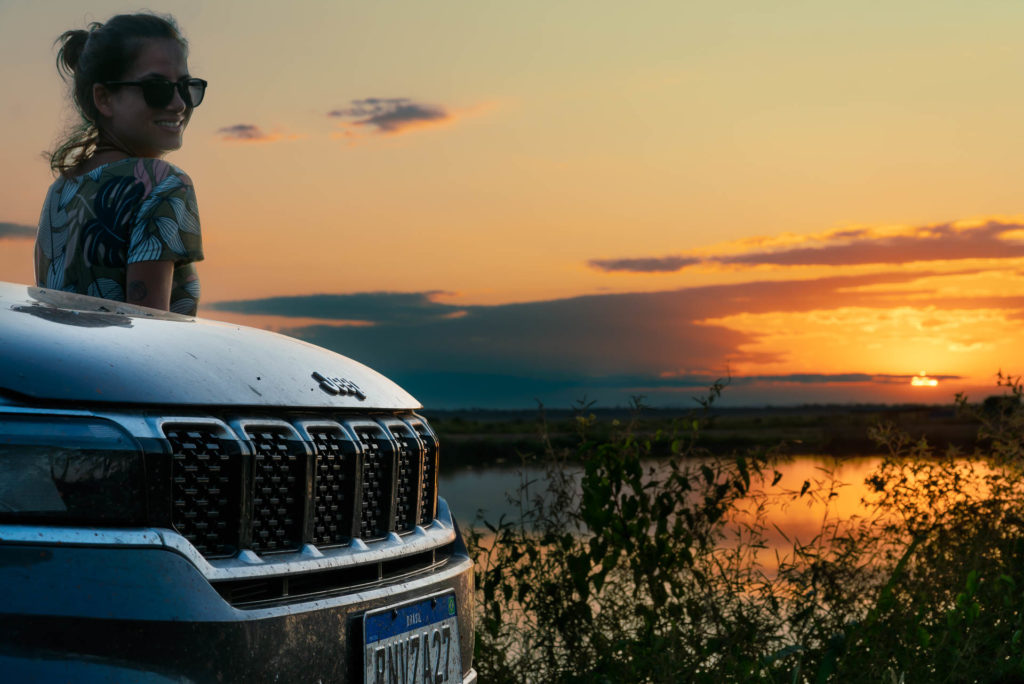 As I have mentioned, the cost was the driving factor in our choice to self-drive the Pantanal, however, we experienced other benefits too. We were able to plan our own itinerary and move at our own speed. The drive there and between lodges was very comfortable in our air-conditioned hired car and when we saw wildlife we were able to stop and spend as long as we wanted watching and photographing.
I do think it would have been nice for us to have an English-speaking guide to learn more about the Pantanal (our Portuguese is shocking!). But guidebooks, the internet and fellow travellers were a good second best. If you speak Portuguese, you are laughing, and I'd say this is even more reason to self-drive as the staff at the lodges are lovely and will no doubt be happy to tell you more.
We planned our self-drive Pantanal tour using the itineraries we had been sent for the organised tours as a framework. Where lodge names were mentioned, we checked out the reviews and reached out to them directly for a price. The prices at the lodges usually include dinner on the day you arrive, breakfast, lunch, and dinner on any full day you are there, and breakfast on the day you leave. Some include drinking water, but others don't. And any other drinks need to be purchased in addition when you are there. In the lodges near Poconé, there are wildlife safari options you can pay extra for, such as night drives, walking safaris and boat trips. Once you reach Porto Jofre lodges, the price will include your trips out on the river to try and glimpse jaguars.
The cost of self-driving the Pantanal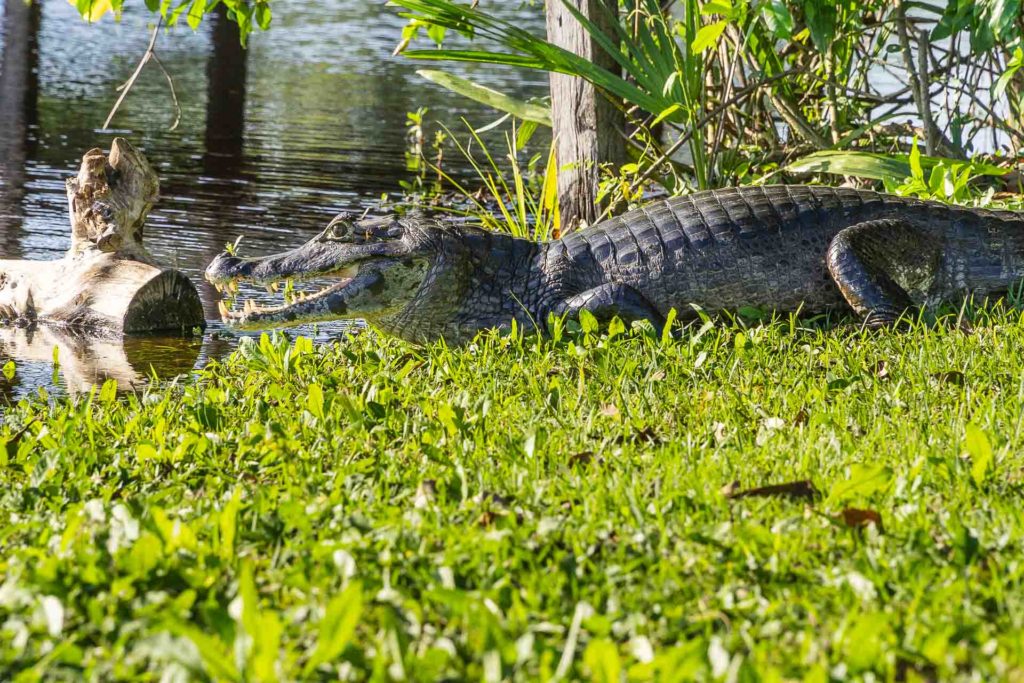 So, I've said you will save half the cost of the organised tours but is that really true? Yes, it is!
Breakdown of the costs of our 5 days and 4 nights, self-drive trip in October 2022:
Cost of a hire car for 5 days – R$1,025
Accommodation cost in Poconé – R$970 per night including full board meals
Additional safari costs in Poconé:

Horseback riding (2 hours) – R$140 per person
Night safari – R$240 for the vehicle (price is split between the people aboard, up to a maximum of 6)
Walking safari – R$100 (again, price is split between the group walking)

We only did the night safari (one other person joined us) and the walking safari (just the two of us). So, we spent R$260 in total.

Accommodation cost, including river safari, in Porto Jofre – R$2,000 per night including full board meals
Total cost = R$8255 ($1,557.50 USD) for two people
As you can see, we had an extra day's river safari and night in Porto Jofre compared to the organised Pantanal tours, but still saved between $1,182.50 USD – $1,786.50 USD for the two of us!!
The perfect 5-night itinerary for self-driving the Pantanal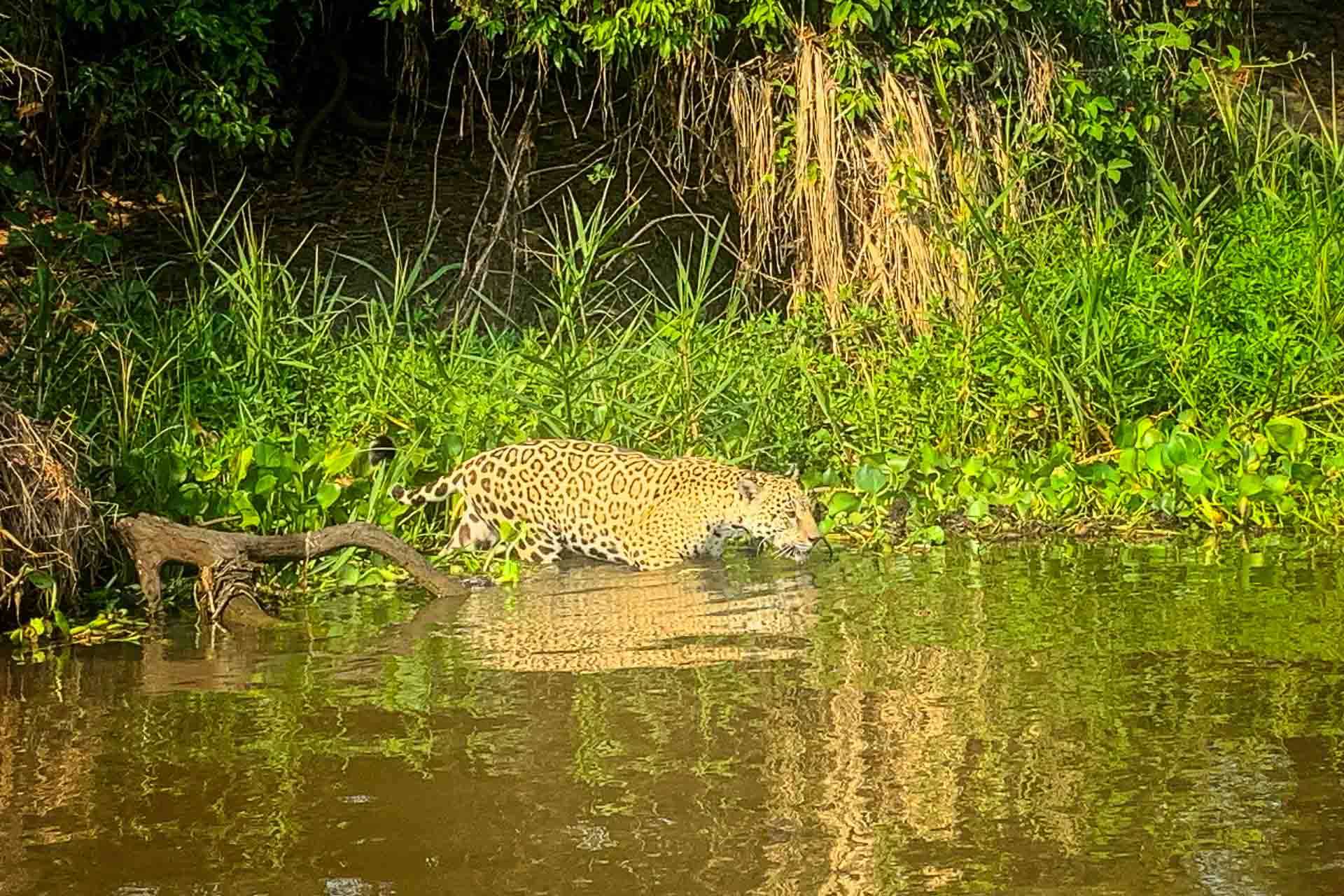 We did a 4-night trip into the Pantanal (which you can read about in much more detail here) but if we were to do it again we would add an extra night in Poconé, spending 6 days in total, so this would be our recommended itinerary. Of course, if your budget allows, you could extend the trip even further; Or if it's tight, cut a night off in either Poconé or Porto Jofre; Or if really tight, both!
1st Day – Drive from Cuiabá city to Poconé (100km taking roughly 2.5 hours). Stay in a lodge off the Transpantaneira. Options for a couple are:
2nd Day – Continue along the Transpantaneira to Porto Jofre (145km taking roughly 3 hours). Option is:
3rd Day – Spend the day on the river, hopefully spotting jaguars and giant otters.
4th Day – Spend a second day out on the river, hopefully spotting more jaguars and giant otters!
5th Day – Drive back to Poconé and stay another night in a lodge off the Transpantaneira (it makes sense to spend a 2nd night here on your way back to break up the drive from Porto Jofre).
6th Day – Make your way back to Cuiabá city.
What to pack for your Pantanal adventure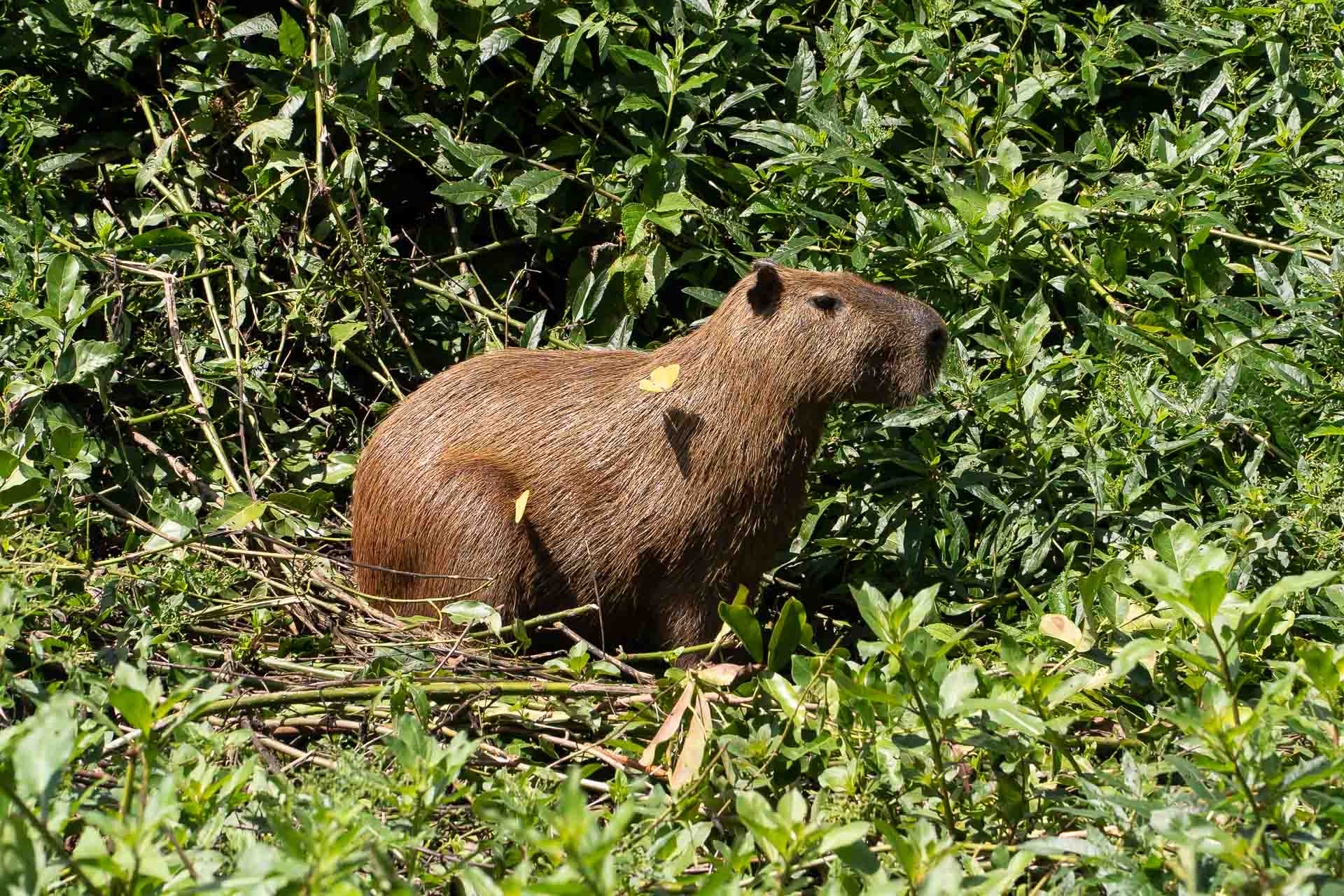 Mosquito repellent and suncream
The Pantanal is hot and humid, and mosquitos are very common. The risk of malaria is very low, and we did not take any anti-malarial tablets. A lot of people wore long sleeves and trousers on the river to protect themselves from the sun and mosquitos, but we couldn't bear the heat! It's a personal choice. I wore zip-off walking trousers, but Dave just wore shorts and we both had short-sleeved t-shirts. We just used a high-factor suncream and mosquito repellent.
Hat and sunglasses
Again for the heat you want to make sure you have a sun hat and sunglasses with you. There is no shade on the boats.
Water/water bottle
Depending on which lodge you select you may want to bring bottled water with you. I'd at least recommend bringing a bottle to take water out on the river with you during the day, metal would be best to help keep the water cool. We have aluminium LifeStraw Go filter water bottles which are perfect.
Wildlife guidebook
A wildlife guidebook is an excellent addition to your luggage. This way, regardless of your Portuguese language skills, you can identify animals and birds you see on your adventure.
Raincoat
Even in the dry season, rain is likely. So, you may want to pack a waterproof.
Summary and FAQs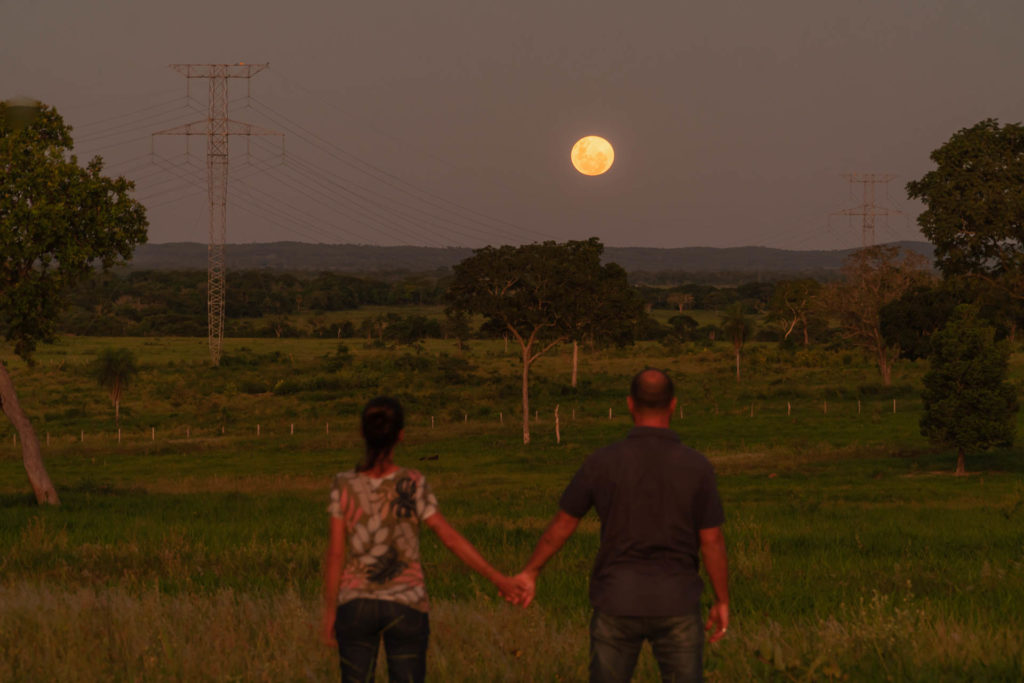 Successfully planning and executing our self-drive trip to the Pantanal felt like an achievement and was one hell of an adventure. One we would definitely recommend and would do again!
---
Frequented asked questions about northern Pantanal
Can I do Pantanal north and south?
It is possible, but very hard and difficult. The only way is to drive from Campo Grande to Cuiabá, which is about 9h. The Transpantaneira does not cross both Pantanal north and south.
Do I have to go on a private tour?
No, you can self-guide through Pantanal. It is much cheaper, but demands a lot more planning.
Should I go to Pantanal north or south?
Both are great. Pantanal north is more wild and you will stand a much better chance to see jaguars. On the other hand, it has much less infrastructure.
What do I have to pack for Pantanal?
Hat and sunglasses
water bottle
Mosquito repellent and suncream
Wildlife guidebook
raincoat

How many days should I go to Pantanal?
5 to 6 days is perfect for a trip to northern Pantanal. A perfect 5-day itinerary starts in Cuiaba, Poconé, Porto Jofre and back.
Will I see jaguar in Pantanal?
In northern pantanal you stand a great chance to see jaguars. Particularly if you travel during the dry season.
What is the best time to go do Pantanal?
Definitely travel to pantanal during the dry season, when you have the best chances to see all the animals in there.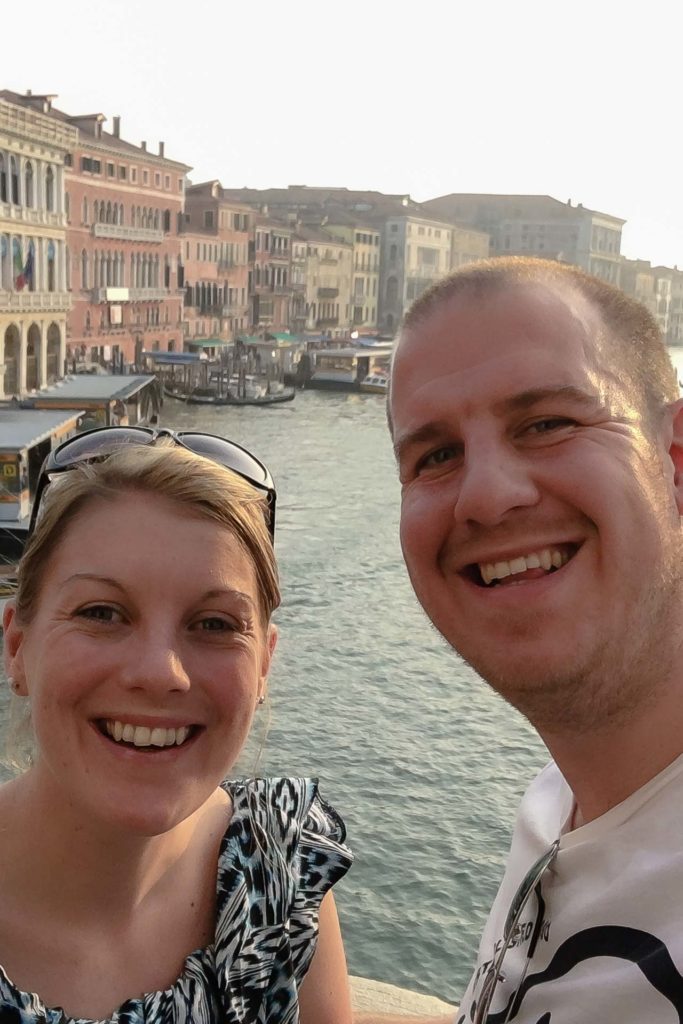 ---
Do you also have a travel story? Is it funny, interesting or just feel like sharing it? Do not hesitate to send it to us! You can either email it on getintouch@mondayfeelings.com or send us a message here!