Are you planning to travel to Rio de Janeiro in 2023? If so, you came to the right place. Rio de Janeiro is renowned for many things, such as Christ the Redeemer, the Copacabana, and even the girl from Ipanema, but there is much more to this city than meets the eye. Filled with culture, vibrancy, and some of the most stunning places in the world, here is 48 hours in Rio de Janeiro.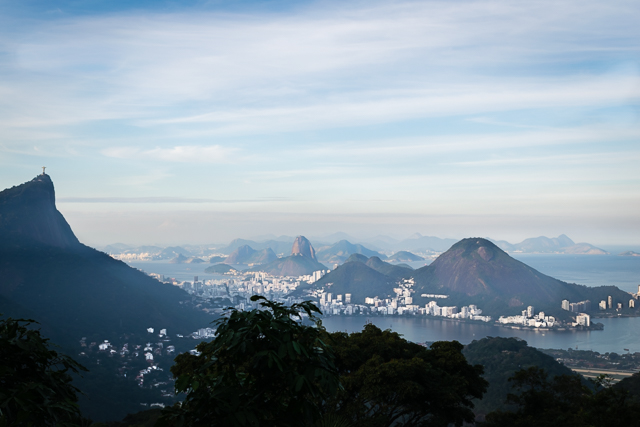 Accommodation
After booking your luxury private jet charter, it is time to secure the place you are staying. One of the few urban resorts in Rio de Janeiro, Sheraton Grand Rio Hotel & Resort is genuinely self-sustainable, and in principle, you would never have to leave. The hotel is located in Leblon, the city's most affluent area, which enjoys views of Ipanema, Leblon, and Vidigal beaches.
A decadent French eatery with a menu designed by acclaimed Chef Jean Paul Bondoux will be available to the hotel's elite guests at L'Etoile, a sophisticated club lounge overlooking the beaches of Ipanema and Leblon during the day.
As large as the Presidential Suite is, it is easy to get lost. As if designed by King Triton himself, the architecture emulates the sea, so imposing and intricate as to be just like one of his palaces, with a dining room, kitchen, gourmet pantry, and Jacuzzi tub.
It has a spa, a gym, a beauty salon, and two heated pools, including a children's pool, along with a Jacuzzi on the oceanfront, where you can enjoy body scrubs, facials, makeup, massages, and nails, as well as even a romantic couples' day. Be adventurous while you have all these options. After exploring a little, return to your comfortable roost.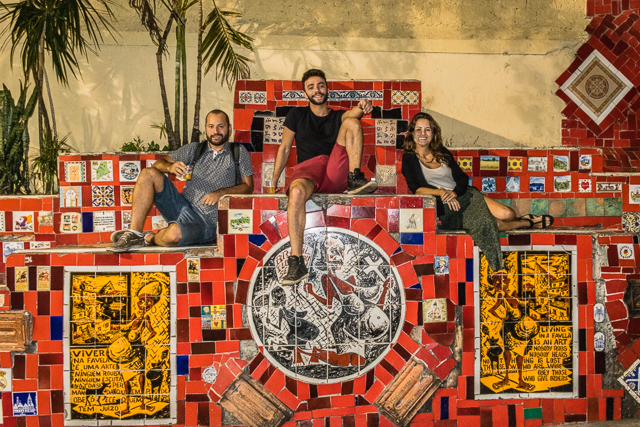 Things to eat in Rio de Janeiro
Regarding food, there are some delicious options in Rio, with some of the best being Mesa do Lado from artist Batman Zavareze and chef Claud Troisgros. Mesa do Lado is an immersive 12-seater establishment offering an intimate nine-course Brazilian experience, with each dish introducing a new chapter of a two-hour storytelling experience. The restaurant can be found in a secret room behind a kitchen. Images are projected onto the walls alongside a description of each course, all accompanied by classical music. The experience is unique and feels more like an art installation, likely due to the influence of Zavareze.
Suppose an experience like this is not your idea of a good night. In that case, many other dining options are found in Rio de Janeiro, including Oro, a fusion of innovative gastronomy and Brazilian cuisine reflected in a choice of two menus. For seafood lovers, there is Oteque; for Italian cuisine, there is the Copa Hotel; and for pan-Asian food, there is Mee, a restaurant that fuses various dishes from Cambodia, Japan, Korea, Thailand, Vietnam, and many more.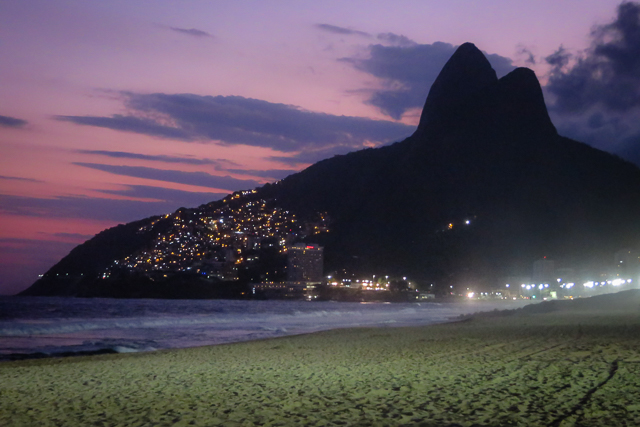 Things to drink in Rio de Janeiro
One of the most exciting places to relax and enjoy a drink in all of Rio is Liz Cocktail & Co, a cocktail bar with a classic look, residing in one of the more luxurious parts of Leblon to take away the pretence that this area brings. The bar is small and intimate, with many hidden spots around every corner. An Art Deco front greets you on arrival, where you will have the chance to glimpse at the ever-revolving cocktail menus. Mixologist and owner Tai Bardin inspired him from his experiences in five global countries, such as the U.K. and Australia.
The combination of these cocktail cultures helped to create something truly unique and special in Rio de Janeiro. The cocktail menus follow themes with the one exploring the world of on-screen entertainment, allowing customers to indulge in the cocktails they have seen in the most iconic films and television series. These cocktails include the Banana Daiquiri from The Godfather and Vesper martini from 007, to name a few. This cocktail also offers some of the country's best oysters and other locally sourced sea foods, pairing perfectly with the themed cocktails.
Things to do in Rio de Janeiro in 48h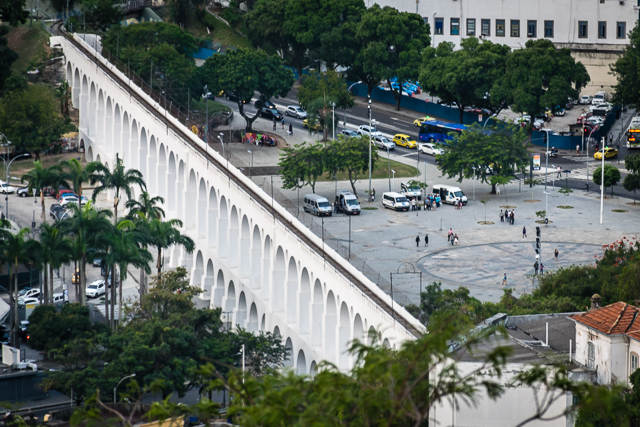 On your travel to Rio de Janeiro in 2023, there are some must-see tourist destinations. These are the kind of places you cannot miss if you are visiting Rio de Janeiro. Christ the Redeemer is seen as one of the seven wonders of the modern age, making it a must-see attraction. The Brazilian engineer Heitor da Silva Costa collaborated with French engineer Albert Caquot to design this Art Deco statue, which French sculptor Paul Landowski sculpted. Romanian sculptor Gheorghe Leonida created the face. With a height of 98 feet and a weight of 635 metric tons, it is made from reinforced concrete and soapstone. Rio's best view of the city can be seen from the top of Corcovado Mountain in the Tijuca National Park.
Beyond that, you should visit Sugarloaf Mountain and Copacabana Beach (not at night) and Ipanema, which was the subject of the well-known song by Astrud Gilberto and Stan Getz.
You should be able to fill your 48 hours with plenty of activities if you only have 48 hours. Come during Carnival in early February if you want to do more. This is one of the largest celebrations of its kind in Brazil. Nothing else will be left to do but drink, dance, and enjoy yourself.
Conclusion
Rio de Janeiro has a wealth of experiences to unfold and discover. If you're looking for luxury and culture, you will have no struggles on a trip here. Even with just a short visit of 48 hours, you can truly see what this city has to offer, and with our tips, you can make the most out of your trip.