This post is also available in:

Português
Organisation is not our strength. When we began our travels from London in December 2014, we had a plan but we followed very little of it throughout our trip.
We can't complain though. Our lack of organisation works on our side since it allows us to be more flexible and feel free to go wherever we want to, at any time we feel like.
We love people and it is the encounters we have along the way that will draw our destiny. If someone gives us an interesting advice, so that's where we go. If we arrive at a place and we like it, that's where we stay. We want to understand deeply the places, people and cultures and so we don't travel on a rush. We like to think we are not traveling around the world but living around the world.
The itinerary we followed goes like that: We left London and went for New Year's Eve in Rome, Italy (December/14). After, we spent 10 days in Egypt (January/15) and then we lived for 5 months in Kenya, volunteering in an orphanage at the countryside (January to June). It was with great sadness that we left the kids from the orphanage behind and carried on our trip through Africa by road: Tanzania (June), Malawi (June), Mozambique (July) and South Africa (July). At Nelson Mandela's land, we met Tiago's family and travelled all together in a motorhome for a month.
From there, we followed alone to Iran (August). The plan was to stay for only 15 days but it was impossible not to fall in love with the country and we extend our visa for a month. We, then, travelled by road to Armenia (September) and hitchhiked all the way to Russia, passing through Georgia too (September)! Our hike took us all the way to a forest in Russia close to the Finnish border, then we crossed the biggest country on earth by train in the famous Trans-Siberian (October).
In Vladivostok we took a flight to South Korea (November). From there, we fell in love with Indonesia and went surfing in Bali (December). The visa didn't allow us to stay longer and after a month we were in Thailand (Jan-Apr).
When making our way back to Brazil, we passed through Malaysia and Germany (April). We stayed in Brazil for 6 months and then went for the first time as guides on a trip through Russia, Georgia and Armenia. Afterwards, we went back to our starting point, London (October).
At the end of the year, we went for just over a month in Greece trying to help in any way the refugees. The idea is to have a documentary about a refugee life as an outcome of this trip, in partnership with ImImmigrant & Drawfugees. We then went back to London and moved to Italy right after (March).
We lived in Italy for over one year, where we focused a lot on learning and improving our skills. That was a moment we had very little money and struggle greatly to keep the website alive and the same lifestyle we aimed to have. Also, it was the time when we gave all of our energies into this work. We did our first photo exhibition and went on two slow travel bike trips, one from Parma to Slovenia (about 1 month and half) and another from Parma, north Italy, all the way to the most southern point of Italy – the heel of the boot (about 2 months). That turned into two web documentaries on our YouTube Channel – access it here.
We left Italy around July for a short stop in London, where we did our second photo exposition "Profession: Travellers". In the end of August, we went to our first press trip, the World Nomad Games, in Kyrgyzstan. After two weeks covering the World Nomad Games, we spent 2 months travelling between Kyrgyzstan and Uzbekistan, searching for the nomads of Central Asia. We wanted to find out how traditional nomadism are still a lifestyle of many people. This adventure turned into our first ever book – which you can buy directly with us – as well as a long film to be released soon.
After Kyrgyzstan, we came to Brazil and stayed for 8 months, where Tiago graduated in film-making documentary and we did our third "Profession: Travellers" photo exhibition. We left Brazil in the end of July, did a month stop-over in London again, and joined our second press trip in our career, in Pakistan. We spent one month in the press trip plus another month travelling on our own. In these two months, we filmed another documentary about the different profiles of women in the country. We hope to have it edited by the end of 2020.
We left Pakistan in the end of September. Our next stop was Dubai, where we visited our beloved friend/family, Nathan and Emma and set our small office in their living room, to finish writing our book about the Nomads of Central Asia.
Just after a month with them, we re-visited the country we love dearly, Iran, for the second time. We spend one month travelling around the country to update the information we have on our website about them as well as film our third documentary, Abadan Berzileteh. We hope to have this short film ready by the end of 2020.
After Iran, we came back to Brazil, end of November, to launch the book we had finished writing in Dubai. We were meant to stay in Brazil for just 3 months. In fact, we had our flight ticket back to London on March 1st 2020. However, the coronavirus outburst didn't let us travel.
Currently, we continue in Brazil, finalising the documentaries, reshaping our business goals, improving the website and planning our next steps.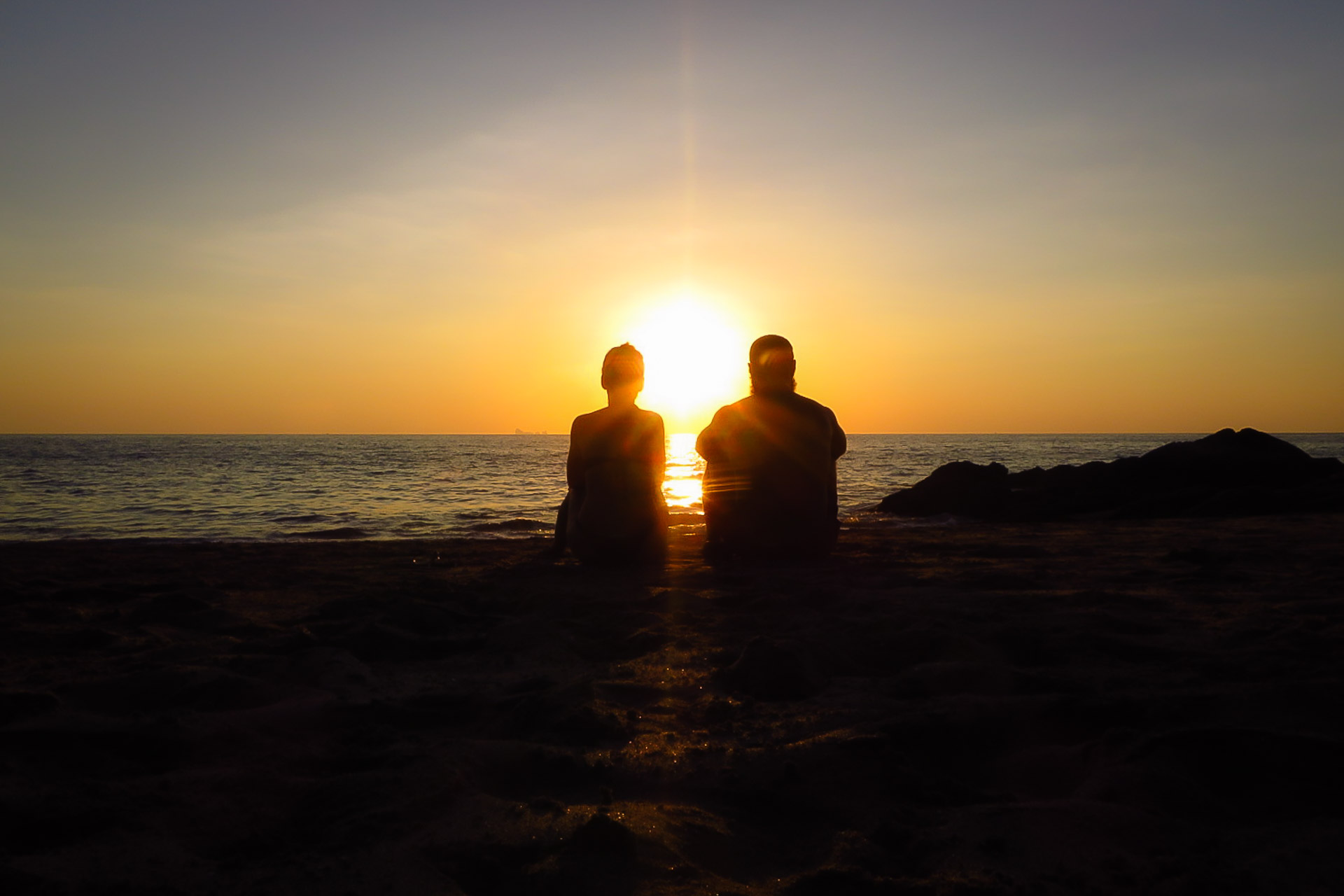 After
At the moment, everything is obscure because of the coronavirus situation. Nevertheless, our next adventure is probably a two months travelling by bike alongside the Danube River, from its source to the mouth. We have been planning this adventure for a while and look forward to actually be doing it. Then, we still have hopes to attend the World Nomad Games 2020 in Turkey, travel around the country for 2 months and visit Syria and Lebanon after that. Fingers crossed!
Before
Before starting our travel around the world, we had already been to most of the European countries. We lived in London (Tiago for 8 years and Fernanda for 3) and so we decided to skip Europe this time. We have also been to Peru, Chile, Bolivia, India and Morocco.