This post is also available in:

Português
The smartphone is probably one of the greatest inventions of the century. But better still is the numerous apps it gives us. Who remembers what was like to arrive in a new city without Waze? Or how much we missed family before Whatsapp? The benefits can be outstanding and we love discovering what's new in the market. So, we made this amazing list of the 10 apps every traveller should have!
Planning your travel? These articles may be helpful 😉
The apps every traveller should have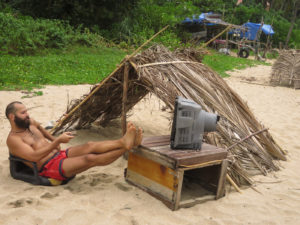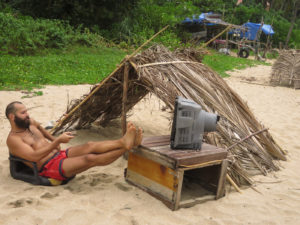 A detailed map that works wonderfully well offline. Maps.me shows hotels, restaurants, ATMs and even the most unlikely hiking trails. The only problem is that it is a heavy app, but we can not recommend it more, our life became much easier after discovering Maps.me.
We consider this to be the third element of the couple. This app keeps track of all our finances since the start of the trip, in 2014. In there, you can control your spending and determine daily, monthly, or a destination budget. You enter the expenses by categories, in the currency that you want and you have complete freedom to change the exchange rate. Super simple to use and very intuitive.
This is more for group travellers. You open an account on the app and the whole party has access to it. Each traveller puts its expenses and Cost Split automatically calculates each one's debt. This app also allows you to add different currencies in case of travelling through more than one country.
That desperate feeling of arriving at a new destination and not having access to WiFi is over. The WiFi Finder works in over 140 cities and has more than 500,000 registered networks. It is a collaborative app so you can also help to increment their database with the WiFi's you discover out there.
In our opinion, the best app for finding out the best way to get around in big cities. You put the starting point and your destination and City Mapper shows you the routes, with the estimated time of arrival, the cost and transportation methods such as train, metro, bus, foot, bicycle or taxi. To find out which cities this app is available, check in here.
Everyone knows this one, but few know that the updated version of the app comes with a simultaneous translator. Just point your mobile's camera on the writing surface you want and the app will give you an instant translation! No more blind ordering in the restaurant!
Uber already works in several countries. And if you think like us, that anywhere in the world, there is a taxi driver ready to overcharge you, this is the solution. Uber makes a traveller's life a lot easier, because it gives you the route and the estimate price before the race.
Skyscanner is by far the best flight search engine. Modesty aside, we became quite expert in finding cheap tickets to travel around and Skyscanner is usually the source of 90% of our purchases. They have some tools such as "flying everywhere" or "flying at any day of the month" that make it much easier to search for the best prices.
One of the best currency quotation apps. We use it mainly before arriving in a new country, so we know beforehand whether the exchange rate offered at the airport is worth it or not 😉
Perhaps the most complete hotel search app. We agree that Booking sometimes doesn't have the cheapest options (although most of the time they do), but it has one of the most complete databases and you will certainly have a place to stay regardless of where you are.
And do not forget that you can do it right here through our website! You pay the same, but you help us keep Monday Feelings alive 😉
Do you know some awesome app that is not on this list?